Albeit lightly at first, yet with increasing heaviness, steady rain fell throughout the day.
Jackie has woken developing a cold, so late this morning we drove to Hordle Pharmacy to buy some Day and Night Nurses and pain relief.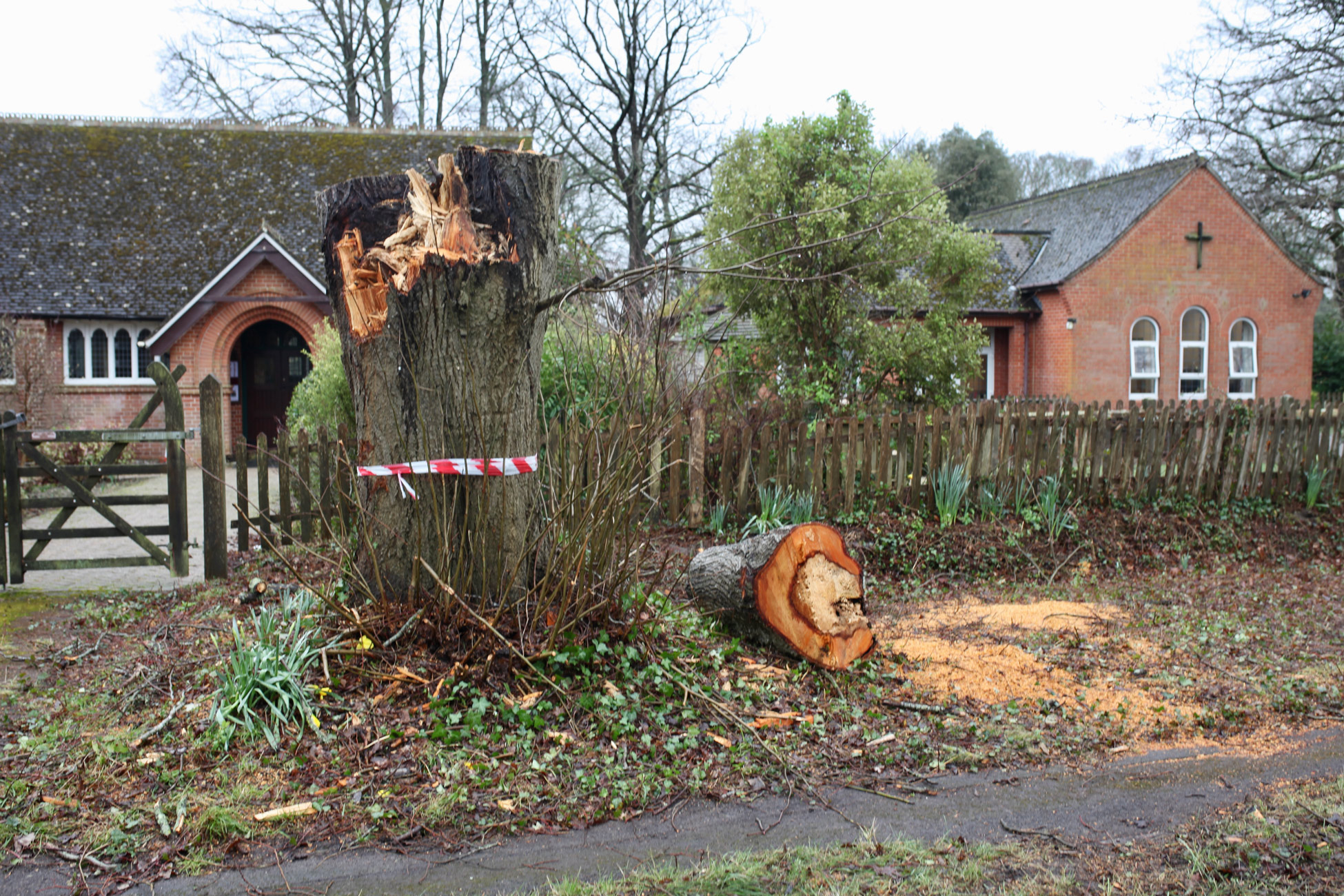 Another tree has been destroyed in Sway Road.
Afterwards we took a short forest drive. Our section of the A35,
up to the land of the Oak Craft company, has been partially closed for a couple of years, and partially so for a good six months.
This is to permit the widening and strengthening of the road bridge over the disused railway near Holmsley. The anticipated completion date is now early in April, which, if effective, will be a relief to us and to many more who have received far more traffic of all shapes and sizes trying to find alternatives to this major route through the forest. We have at least three times the vehicles passing our front door on the A337 than usual, and regularly come face to face with mechanical monsters on our small winding lanes. Everywhere signs crop up pleading for care and reduced speed because of animals on the road. Confusing diversions proliferate, and affect even our short journeys.
On our way to Bisterne Close there was hardly a pony in sight – they sought shelter where they could.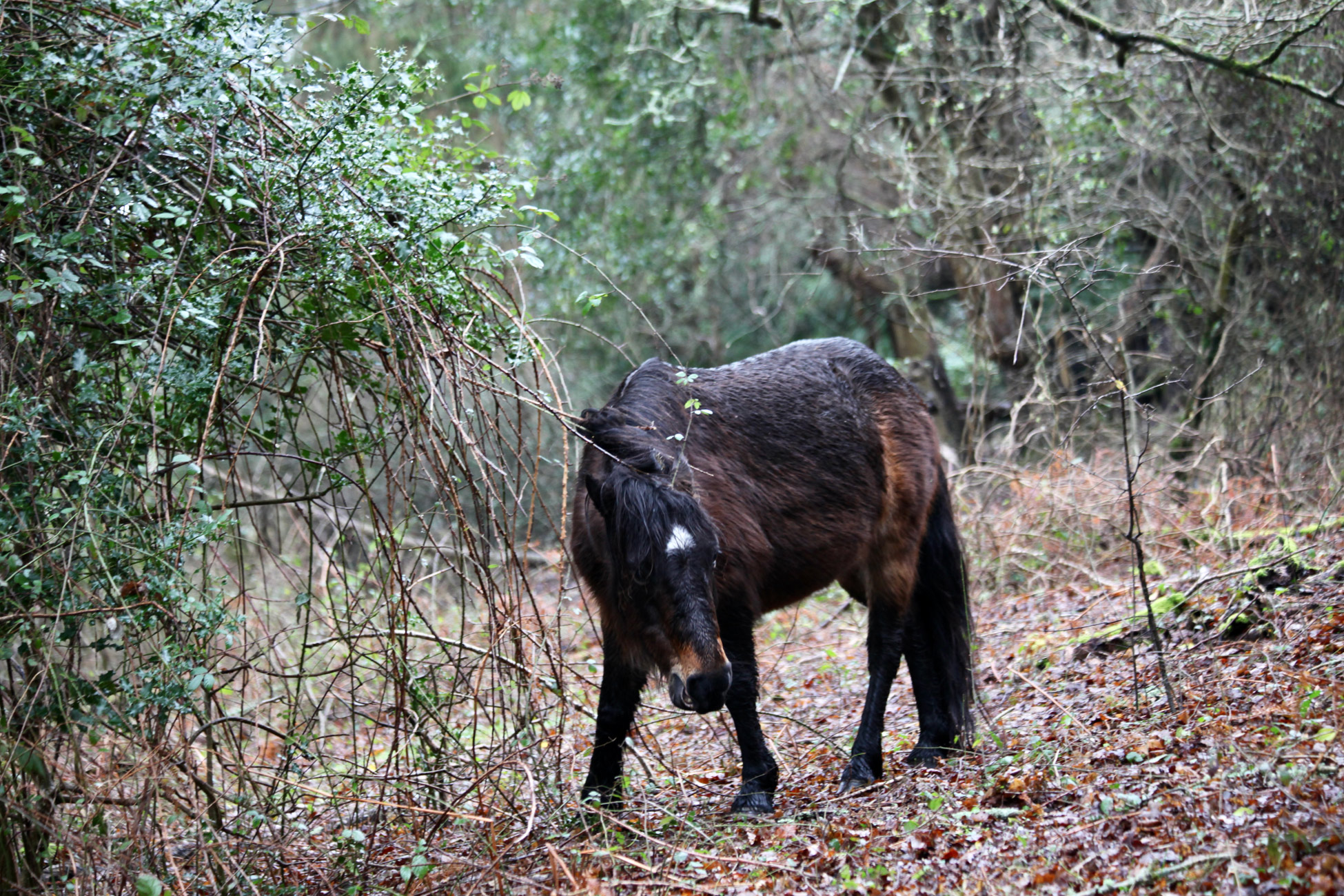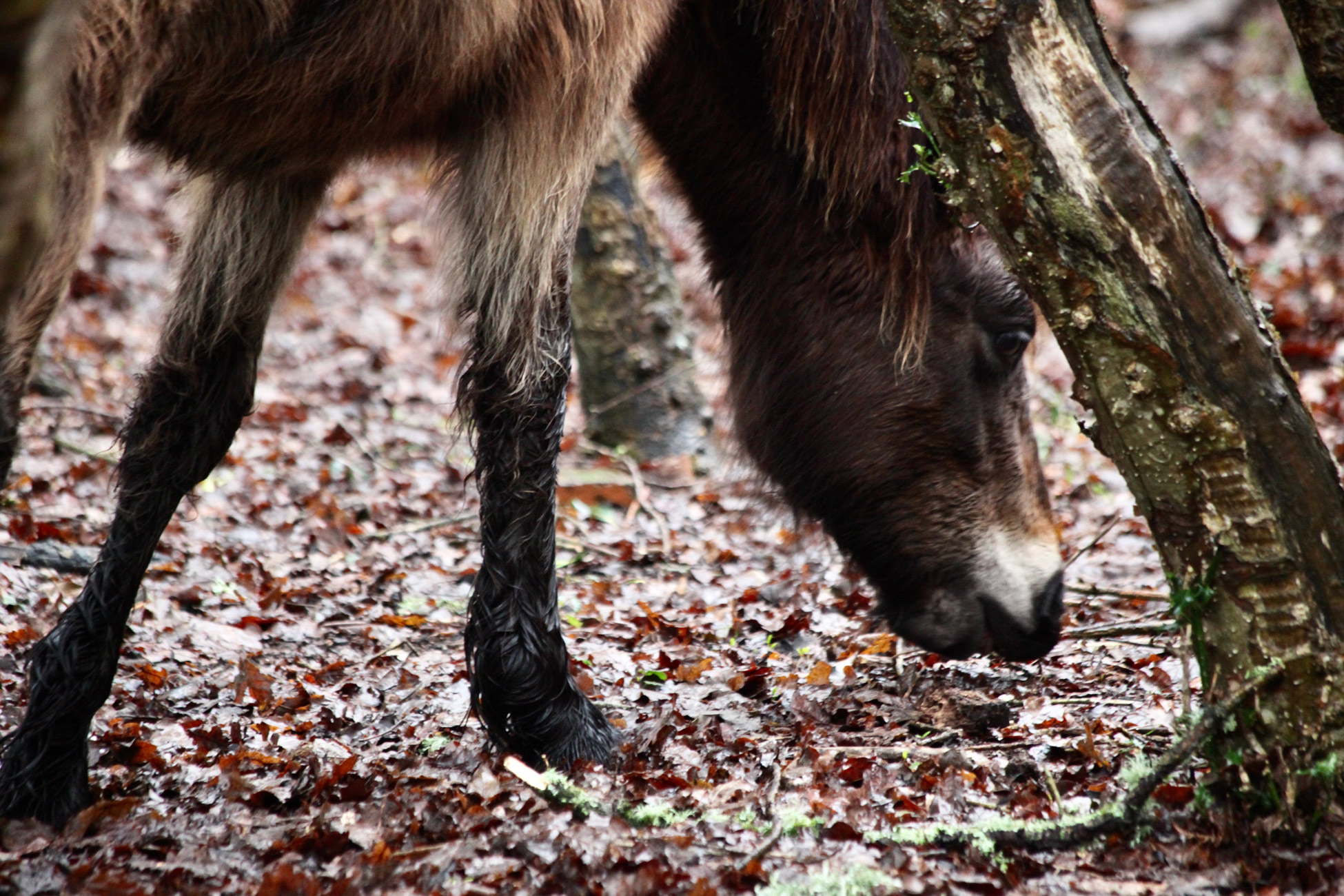 The woodland off the Close was the best that some could find. Nevertheless those I wandered amongst were decidedly bedraggled.
This evening we dined on second helpings of Jackie's wholesome cottage pie with fresh vegetables. I drank more of the Douro.