When I ran regularly across London to work I would adapt my route according to traffic conditions. This is what Jackie did early this morning as we took a drive in what we knew would be the very small window of reasonable light when she had to follow
a huge vehicle negotiating its way along Hordle Lane which was difficult enough without the Mums', Dads' and Grandparents' school run. At the junction with Everton Road the large motor turned left so we continued straight on once the school crossing lollipop man granted his permission.
The stream meant to run under Holmsley Passage flowed fast over the ford. Having dropped me on the far side Jackie drove back through the water to present me with a photogenic splash.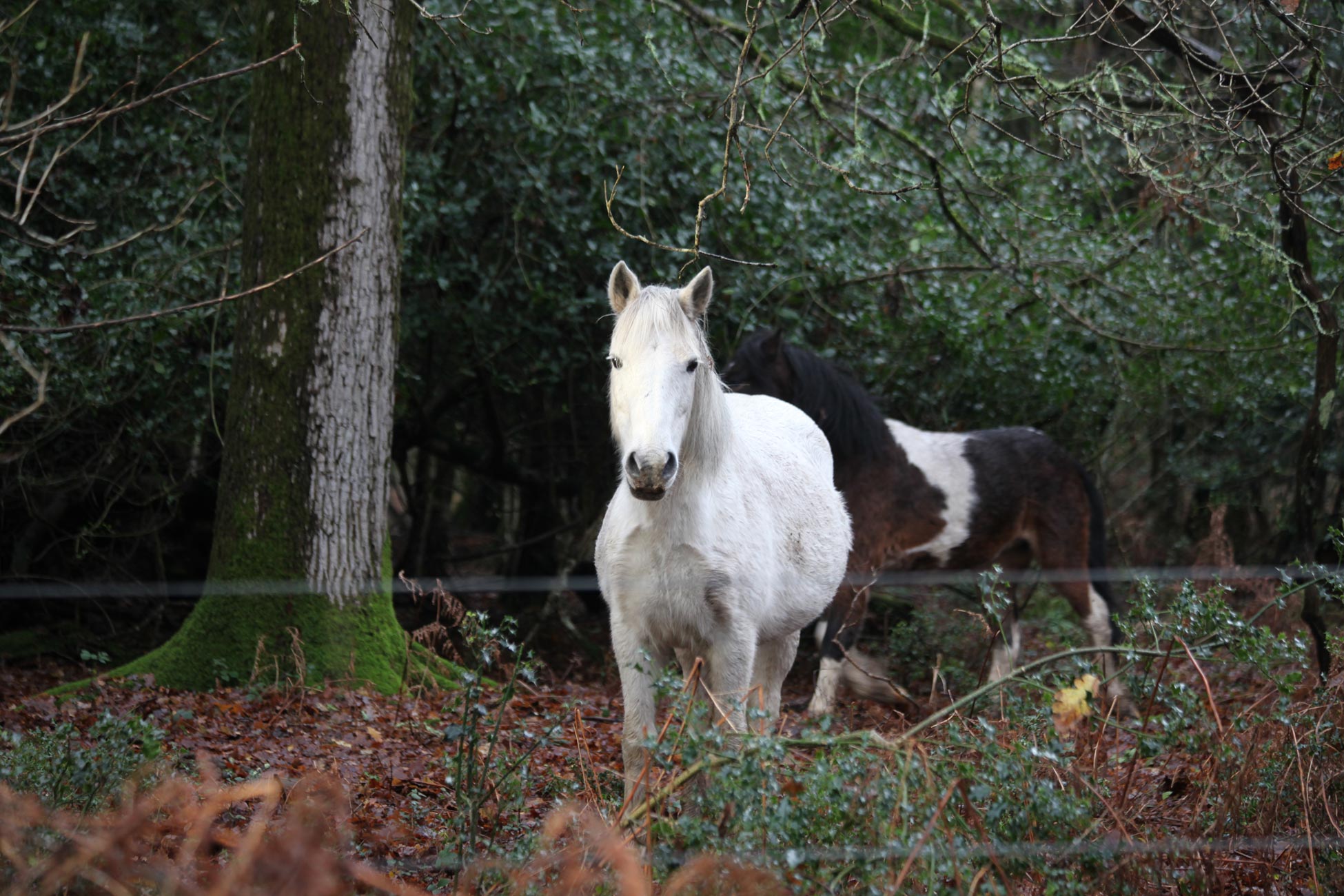 I also pictured woodland with a fallen tree, and a grey pony more interested in us than in its relative trotting behind it.
On the moorland stretch of the road a burnished bay blended with browned bracken;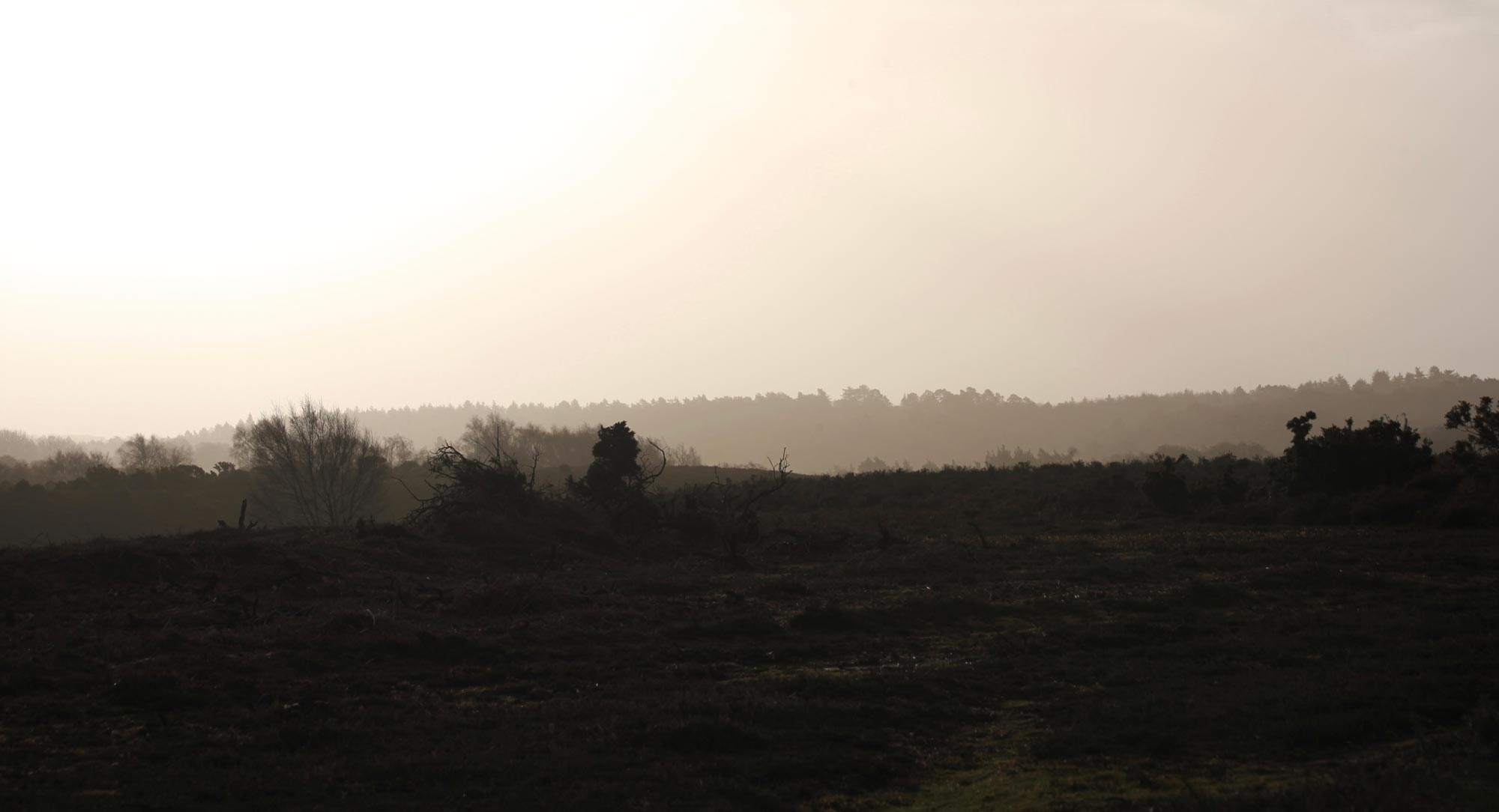 and billowing clouds soared above hazy landscapes.
There is always a large reflective pond on the left up Clay Hill.
Today a winterbourne stream provided another mirror on the right hand side.
In order for mobile phone masts to be permitted in the forest they are required to adopt an arboreal appearance. There is one at the bottom of this hill.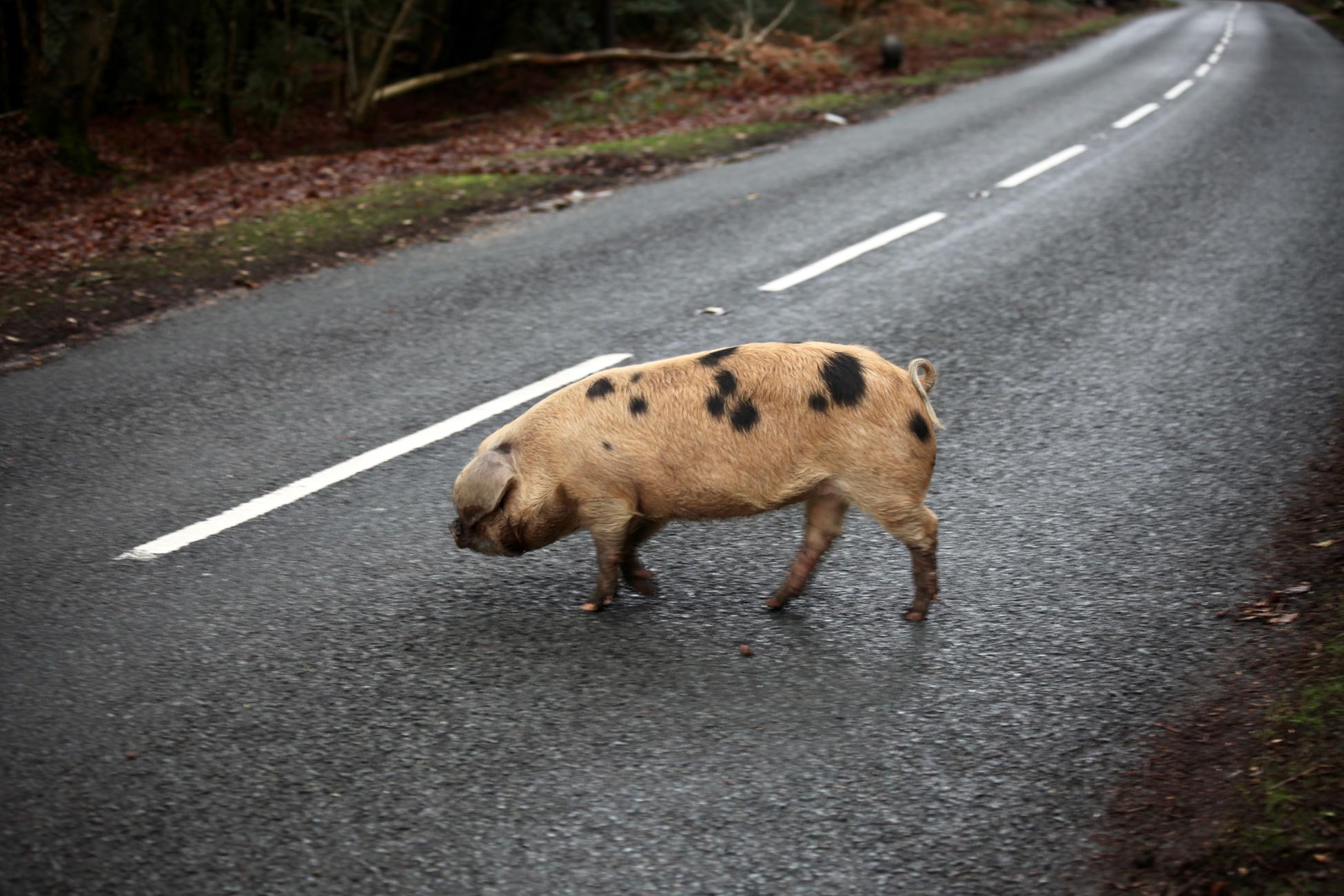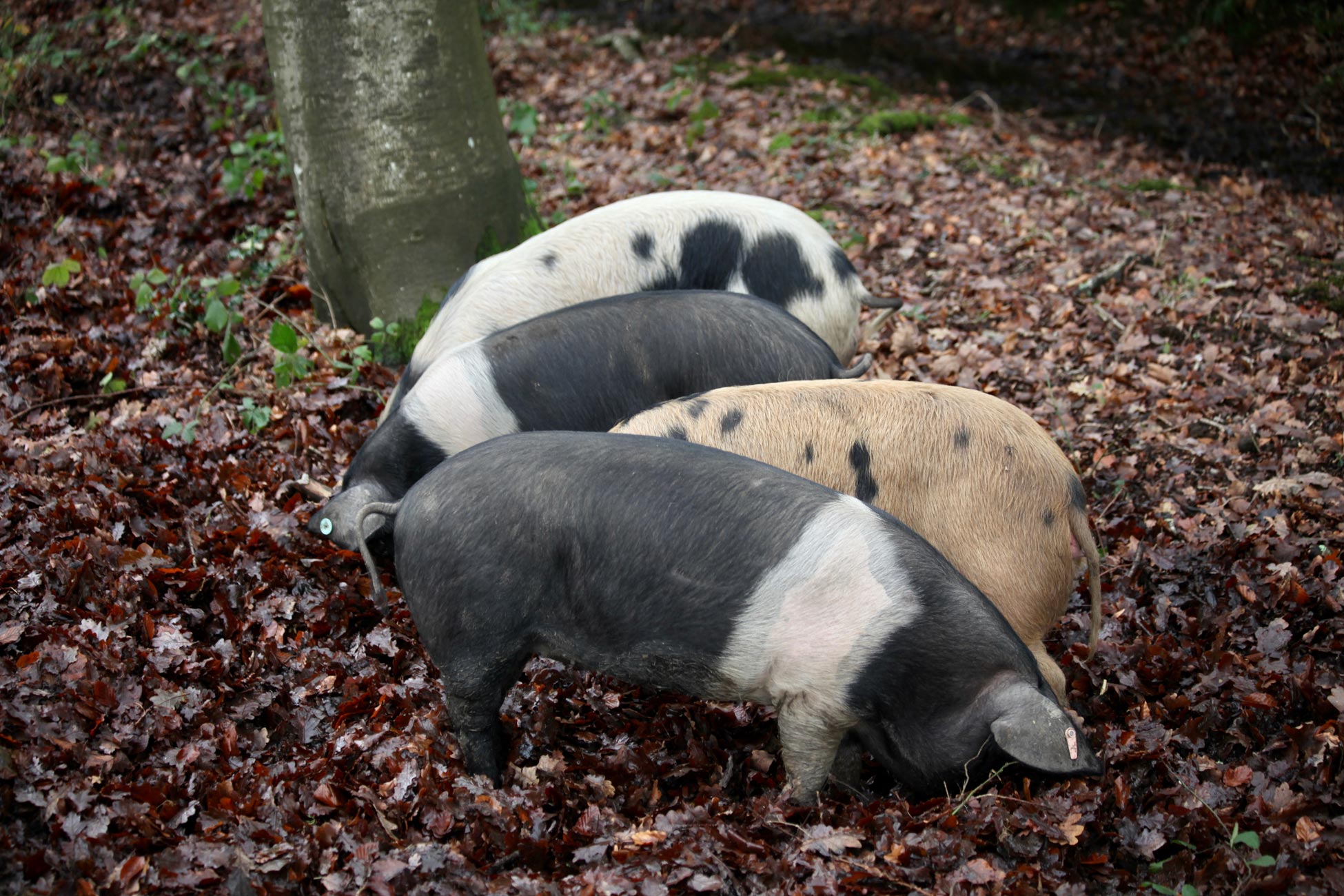 Pigs at pannage snuffled-snorted, as they burrowed their eager way into heaps of autumn leaves and muddy ditches, occasionally trotting backwards and forwards across Holmsley Road. The last three pictures in this gallery represent the slobbering mobbing to which I was subjected when I emerged from the car in order to photograph the mobile pork in search of a different kind of mast. It was difficult enough to dodge the trotters and keep focussed without being nipped in the back of the leg while attempting to capture the little Gloucester Old Spot. Fortunately neither my trouser nor my skin was penetrated.
The rain set in for the rest of the day after we returned home.
For this evening's dinner Jackie produced a minced beef pie with a topping of potato slices; crunchy carrots and cauliflower; firm Brussels sprouts, and meaty gravy with which she drank Hoegaarden and I drank more of the Malbec.