Today was cool and overcast. This afternoon I dead-headed the Rose Garden,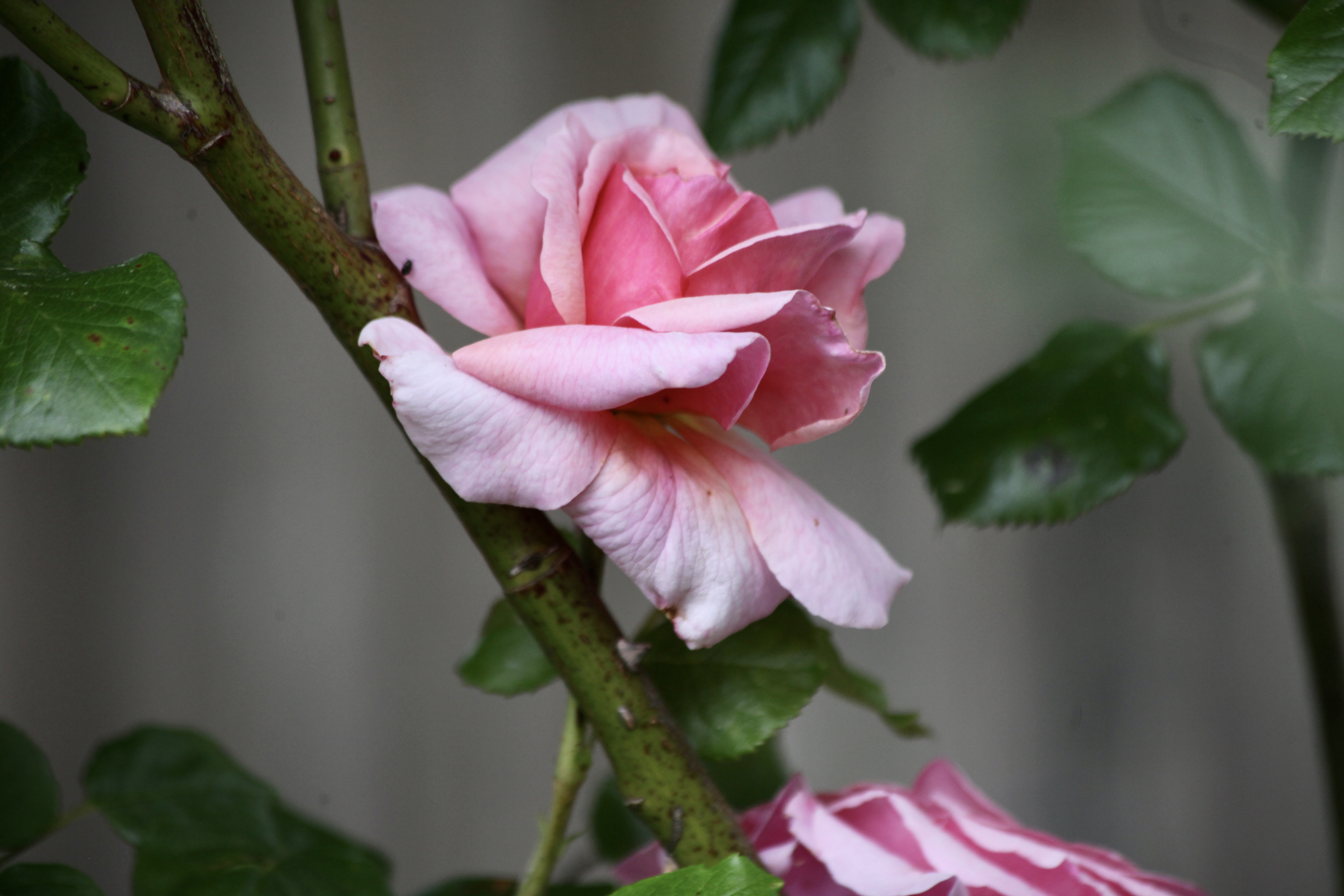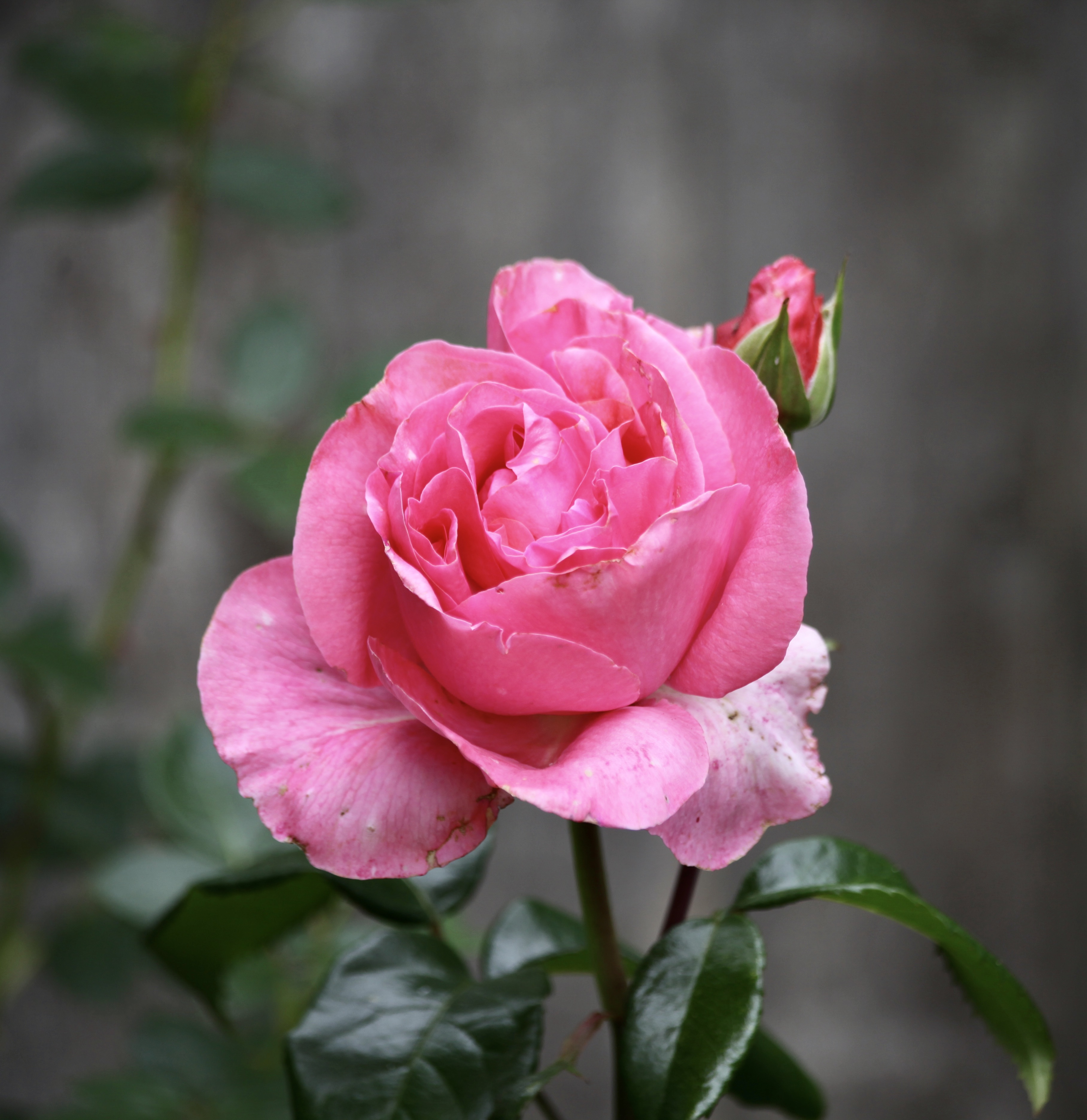 then photographed some blooms that escaped the chop. These include Absolutely Fabulous, Ballerina, Gloriana, Deep Secret, Mamma Mia, Aloha, Lady Emma Hamilton, Special Anniversary, Crown Princess Margareta, and Shropshire Lad. Each is labelled in the gallery which may be accessed by clicking on any image. For enlargement scroll down to just beneath the gallery pictures where, to the right, is a box indicating 'view full size'. The full size may be further enlarged with one or two clicks.
A certain little robin followed me around, sending me in for the camera before I was ready. We were both rewarded by a big fat juicy worm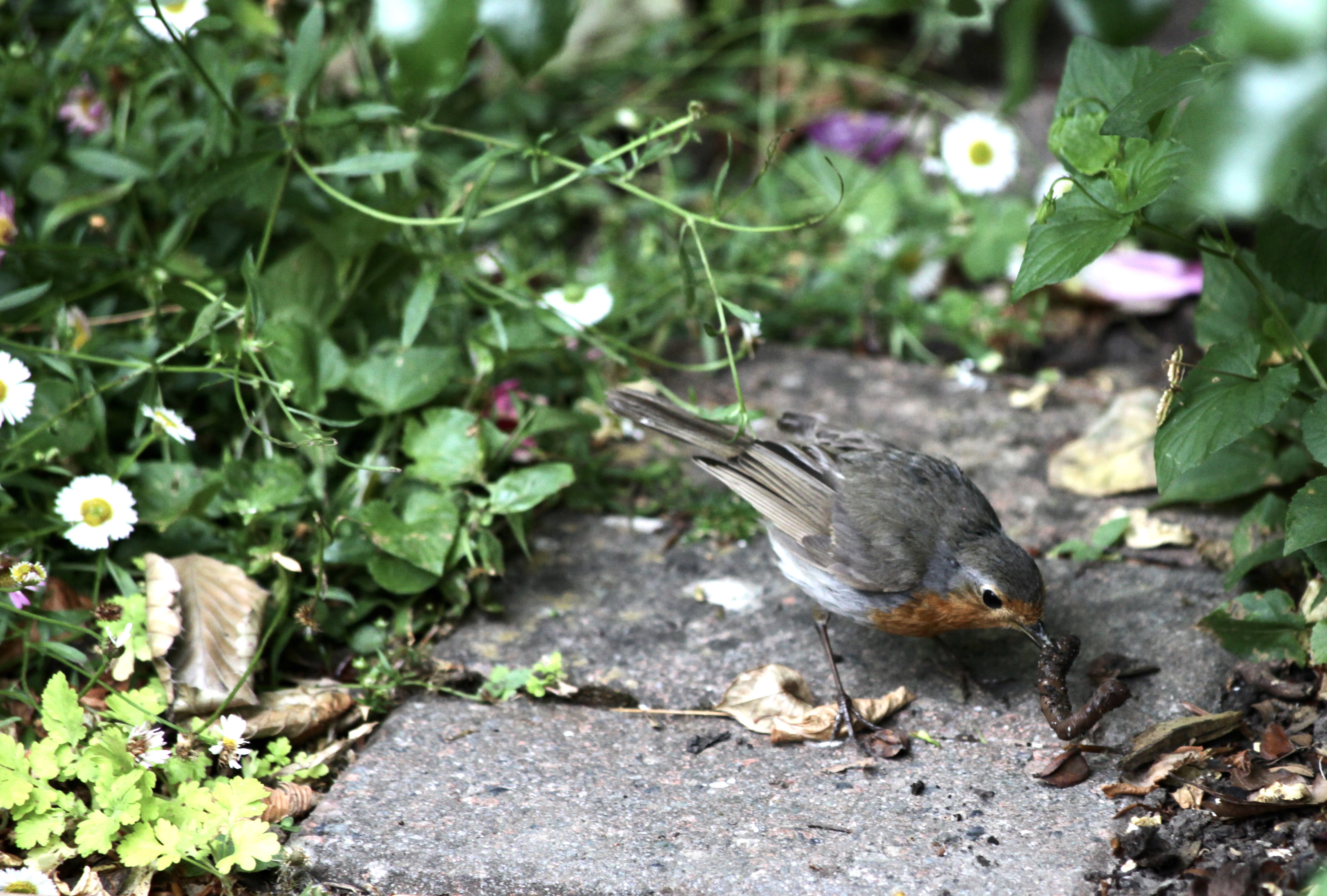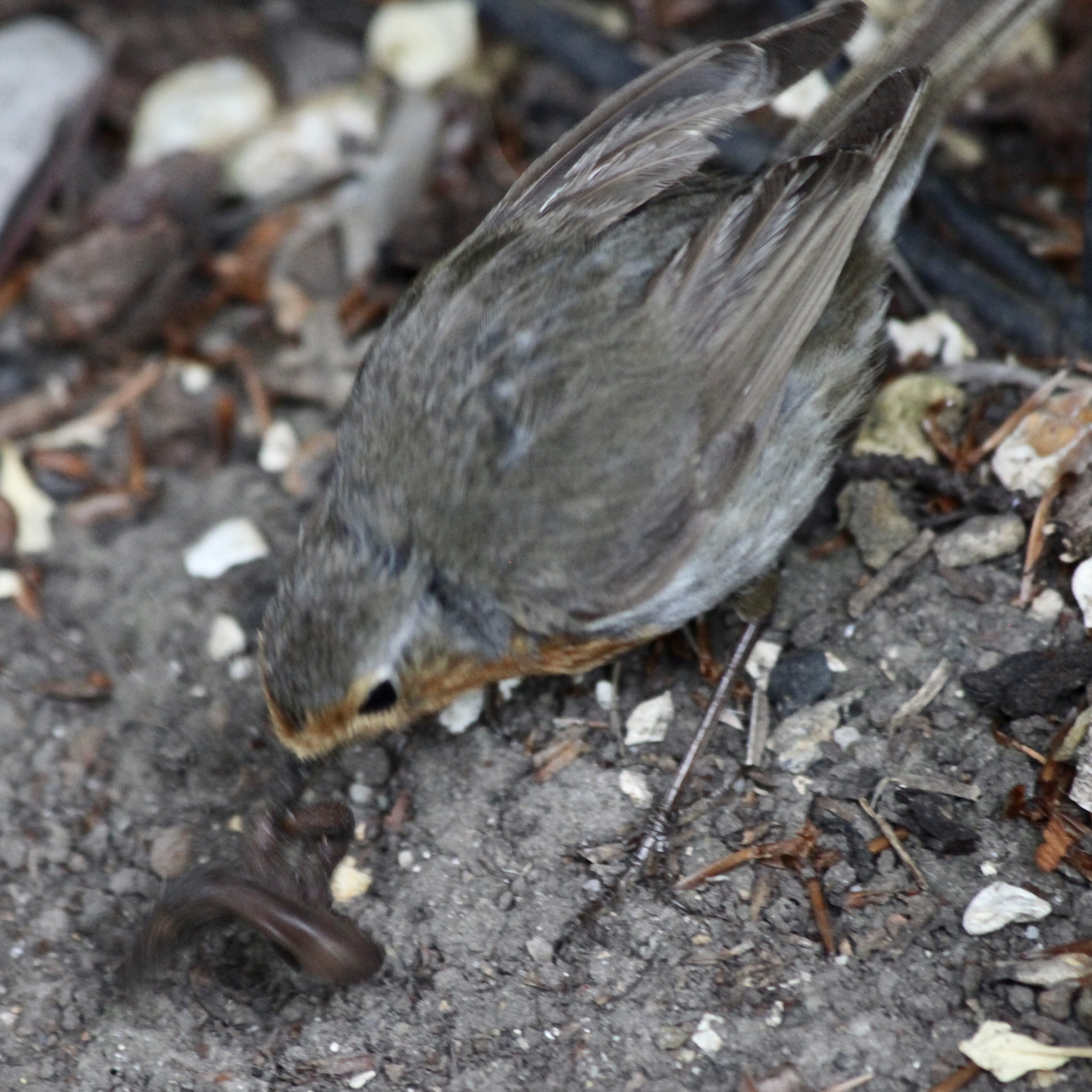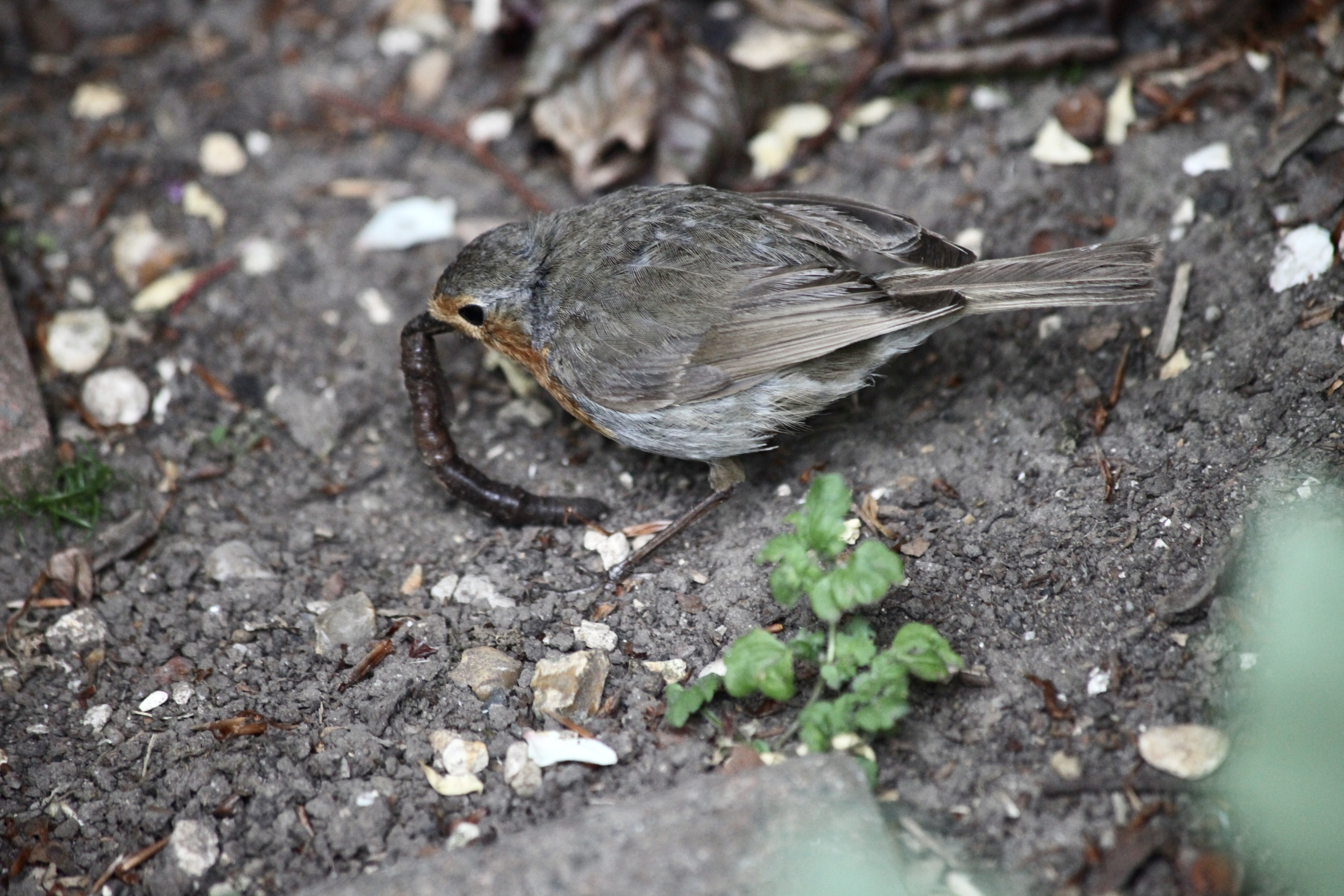 Nugget tossed the writhing creature, twisting his head faster than the speed of my shutter, enabling him to peck off beak sized bits. For him, fresh food is now available.
We prefer our fodder cooked, so this evening we dined on roast gammon with Jackie's moist ratatouille and firm penne cheese, with which she drank Becks and I drank Flores de Soligamar Tempranillo & Garnacha 2018.