The wind picked up speed today; the rain kept away; sometimes the clouds allowed the sun to put in an appearance.
While Jackie continued planting I carried out a token tidy and dead-heading diurnal poppies.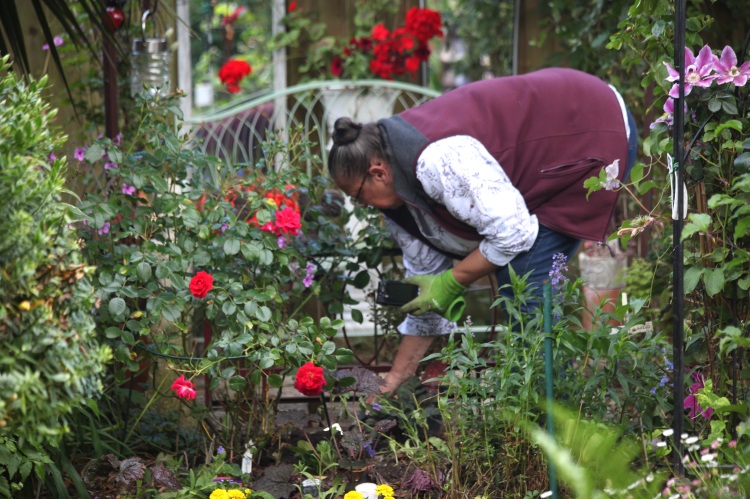 Here the Head Gardener carries her camera because Nugget had dived into the hole she was digging so she left the arbour to pick up her device and when she returned her perverse little robin had disappeared, but she lived in hope that he might return before she put it down.
This windblown pink climber attempting to enter through the window beside my desk encouraged me to wander around with my camera photographing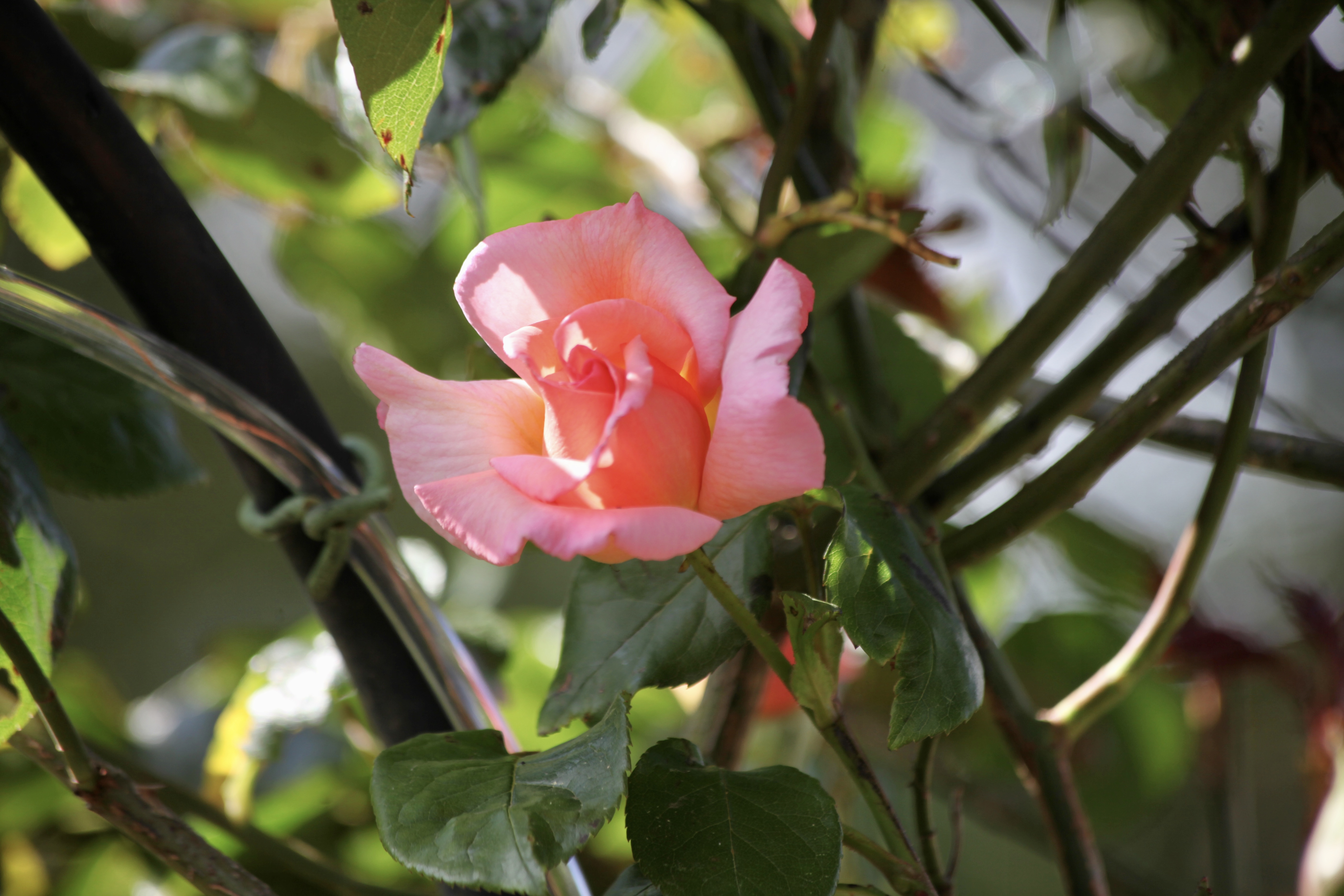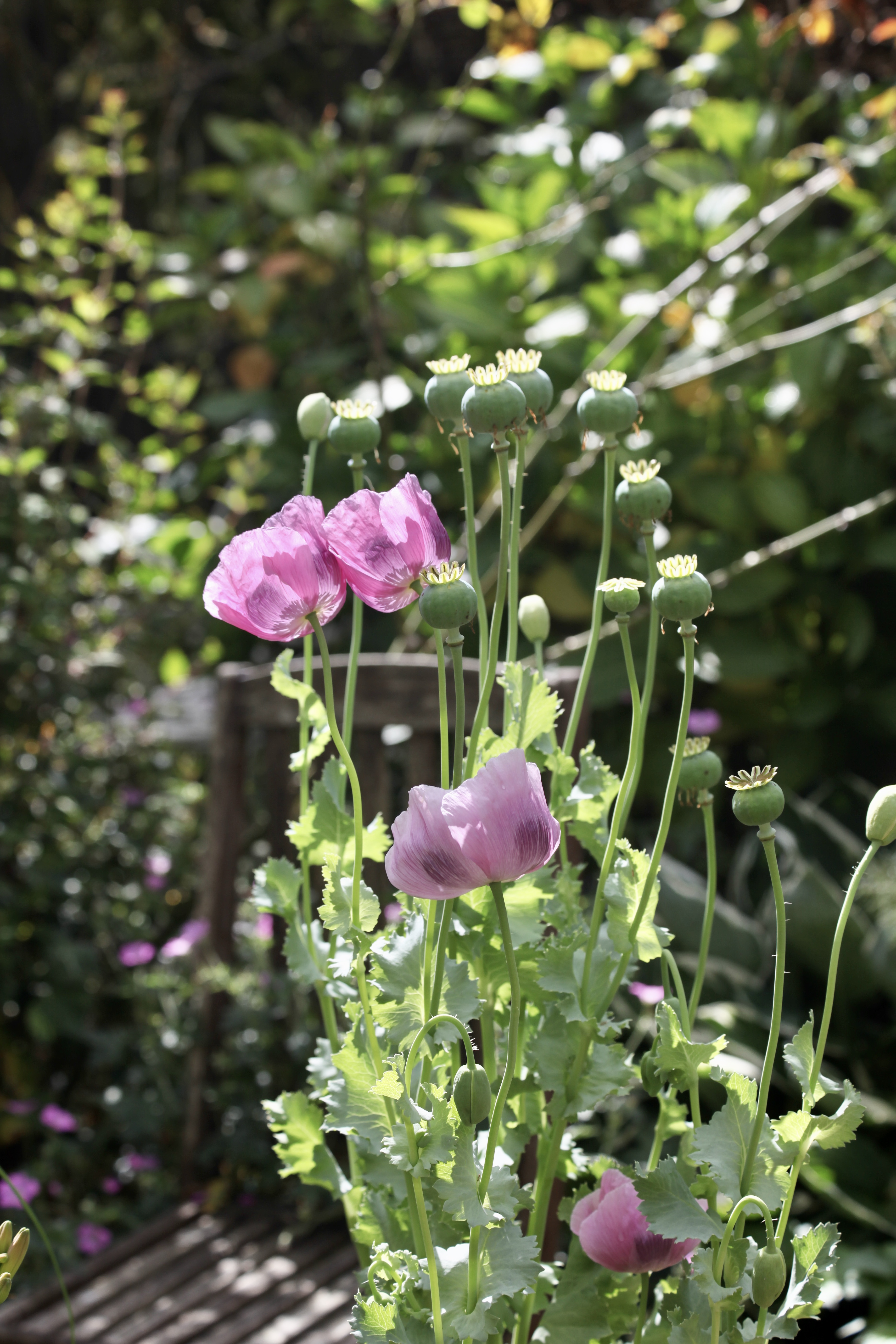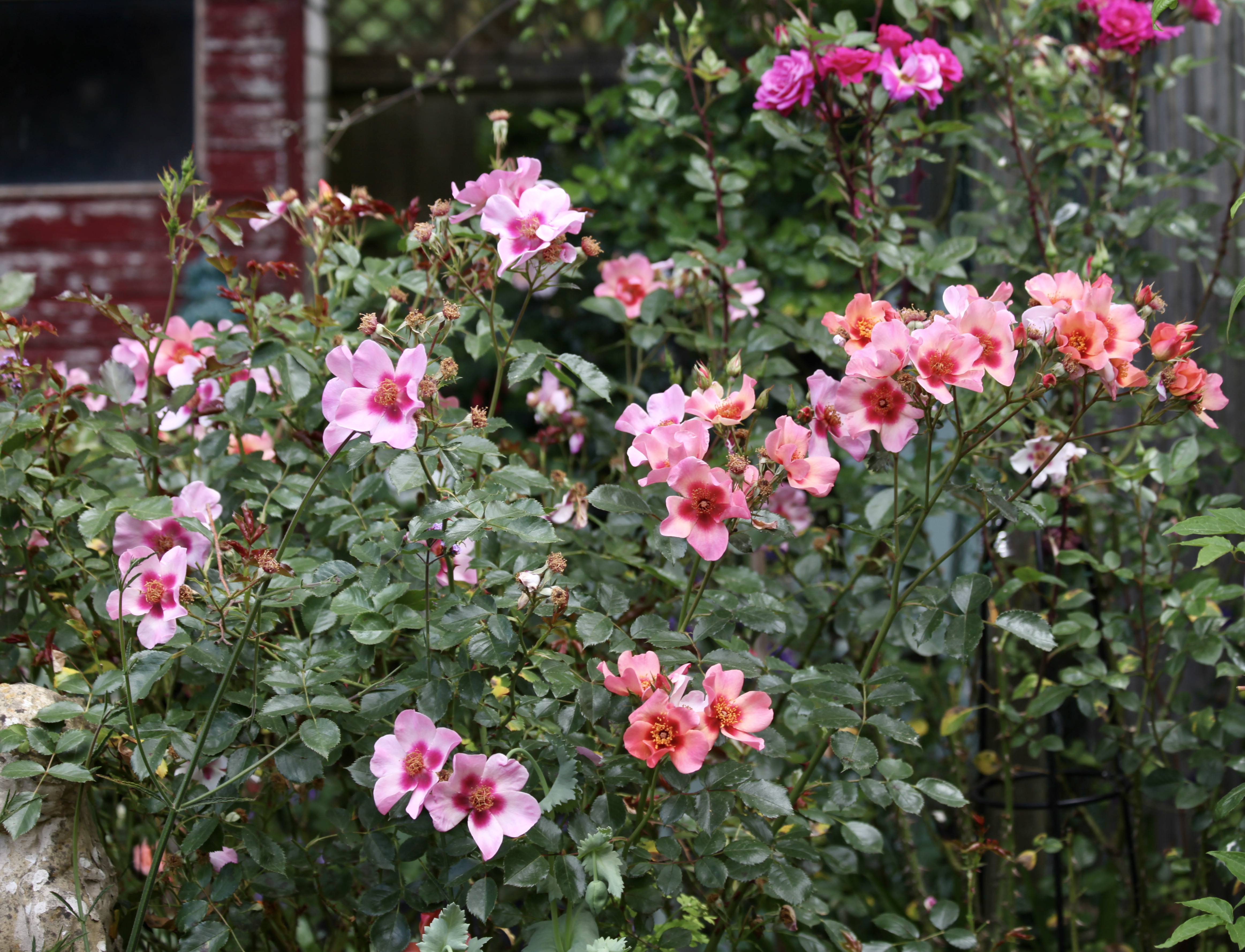 a range of flowers, details of which can be found in the gallery, accessed by clicking on any image.
Jackie may not have managed to photograph Nugget, but she did produce the above trio which again are explained in the gallery.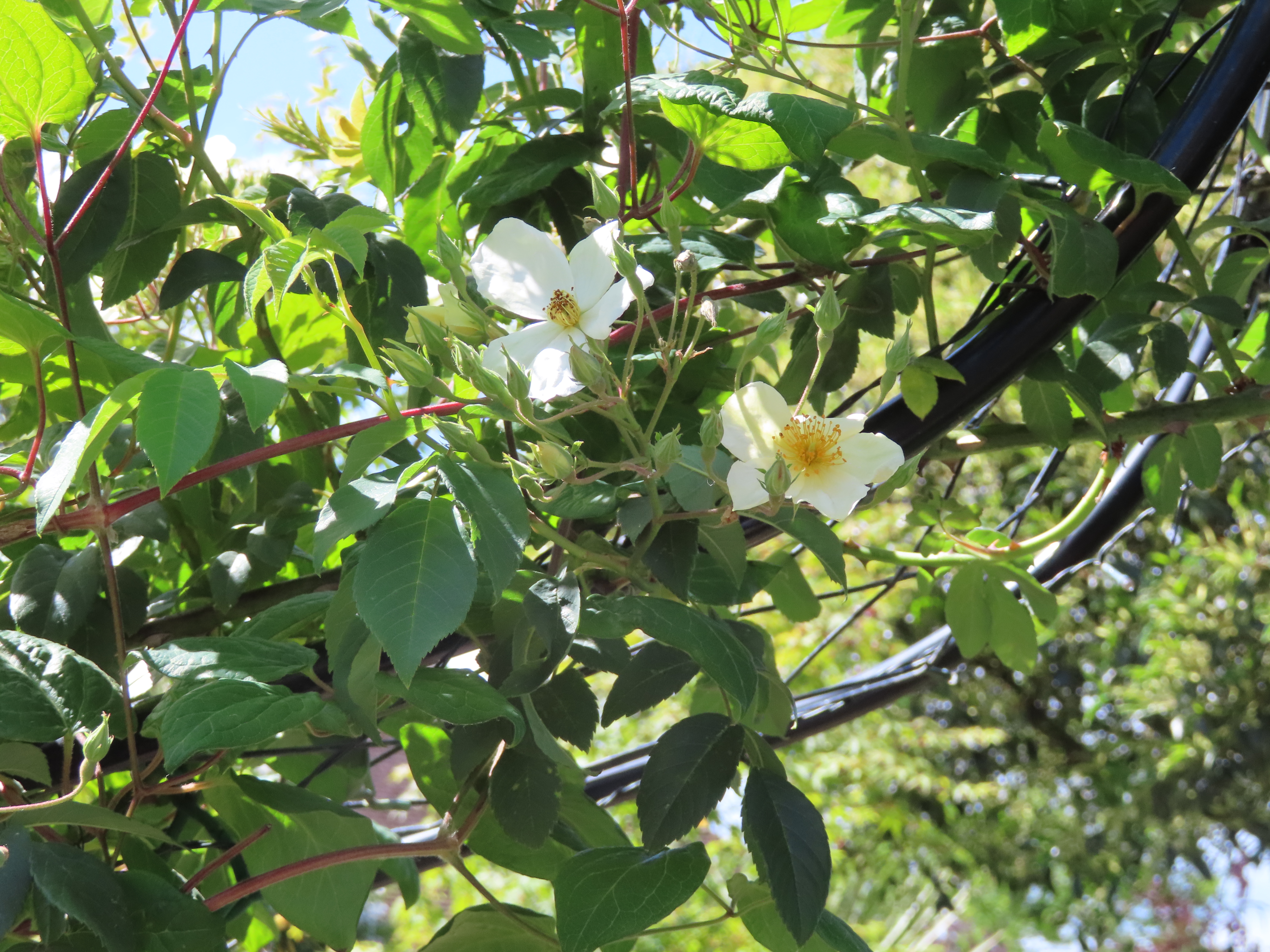 Unbeknown to either of us we collaborated on the production of the Wedding Day bouquet by each taking a range of shots of this rose which will soon be fully veiling the Agriframes Arch. Individual authorship will be revealed by accessing the gallery in the normal way.
Concerned readers may have noticed a little dead heading of roses was overdue. Have no fear, this was rectified later this afternoon.
This evening we dined on Jackie's succulent sausages in red wine; creamy mashed potatoes; and firm carrots, cauliflower, and broccoli, with which I drank more of the Carles. Jackie had drunk her Becks on the patio beforehand.