What do you do when you wake up with no internet on the first day of a gloriously sunny bank holiday weekend? And you don't get it back until 5 p.m?
Speaking for ourselves, we were in the car soon after 8 a.m, beginning with a trip to Milford on Sea Pharmacy.
A blue clematis on the front garden trellis accompanies pink rosebuds.
Thrift, buttercups, and daisies line both sides of the coast road and the cliff edges,
which have suffered further erosion, as demonstrated by the barriers round the steps to the shore.
Jackie parked beside a marigold lined wall in De La Warr Road for me to photograph the thrift.
We anticipated that Mudeford Quay would be flooded with visitors today, but continued our journey to there hoping to be ahead of most of them.
Already, camper vans and many other vehicles were parked and arriving in steady streams.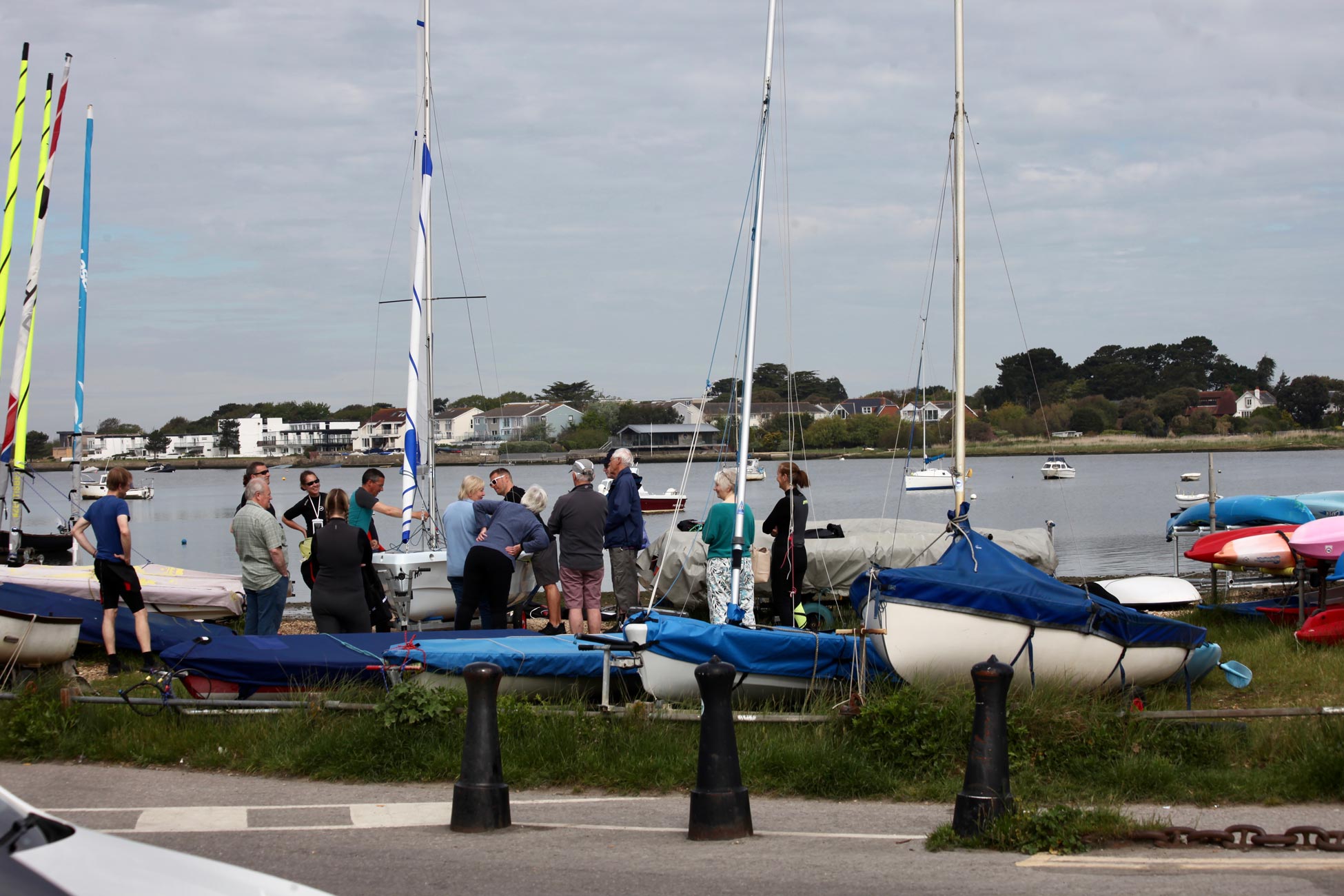 Various groups were setting up for the day.
A trio of girls still had room to practise cartwheels.
While I was taking these photographs, Jackie couldn't park, so had to keep moving. When she spotted me and slowed down for me to rejoin her, she was called "a fucking mad cow" by a following driver. It was perhaps a good thing that I didn't hear this.
Afterwards we visited Ferndene Farm Shop to buy compost and more plants.
This afternoon I read enough of 'Nicholas Nickleby' to scan the next ten of Charles Keeping's illustrations. I could do this off-line, but could neither write the captions nor put them into WordPress. That will have to wait until tomorrow.
This evening we dined on tangy basil-flavoured lasagne and plentiful fresh salad, with which Jackie drank Hoegaarden and I drank more of the Malbec.