This morning I almost completed my draft of tomorrow's scheduled post.
This afternoon Jackie drove me to Rans Wood where I walked for 35 minutes. The wood lies at the end of Furzey Lodge which is a continuation of Furzey Lane near Beaulieu.
First we needed to negotiate our way through the narrow lodge lane which was blocked by a group of self-appointed equine guardians including a foal.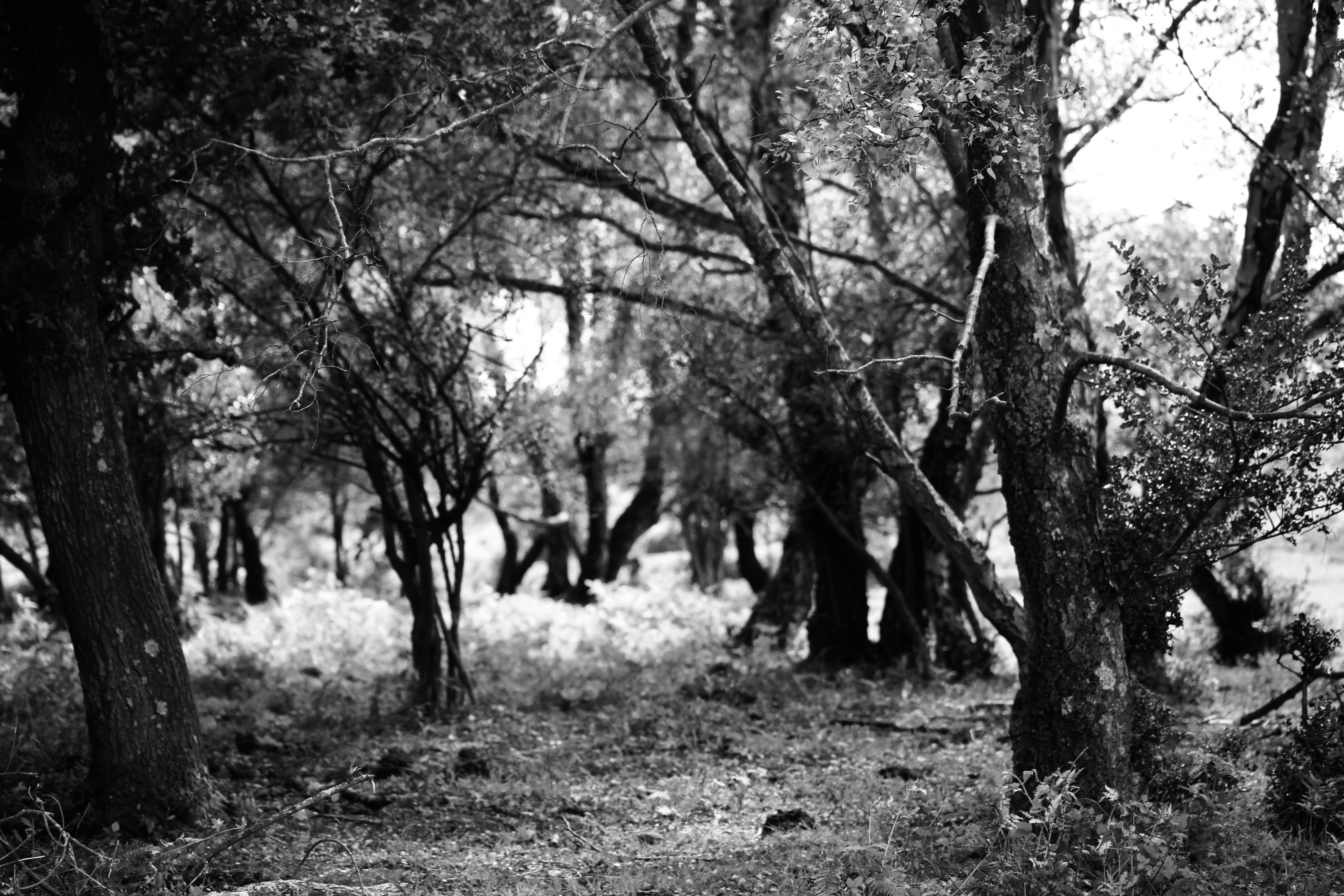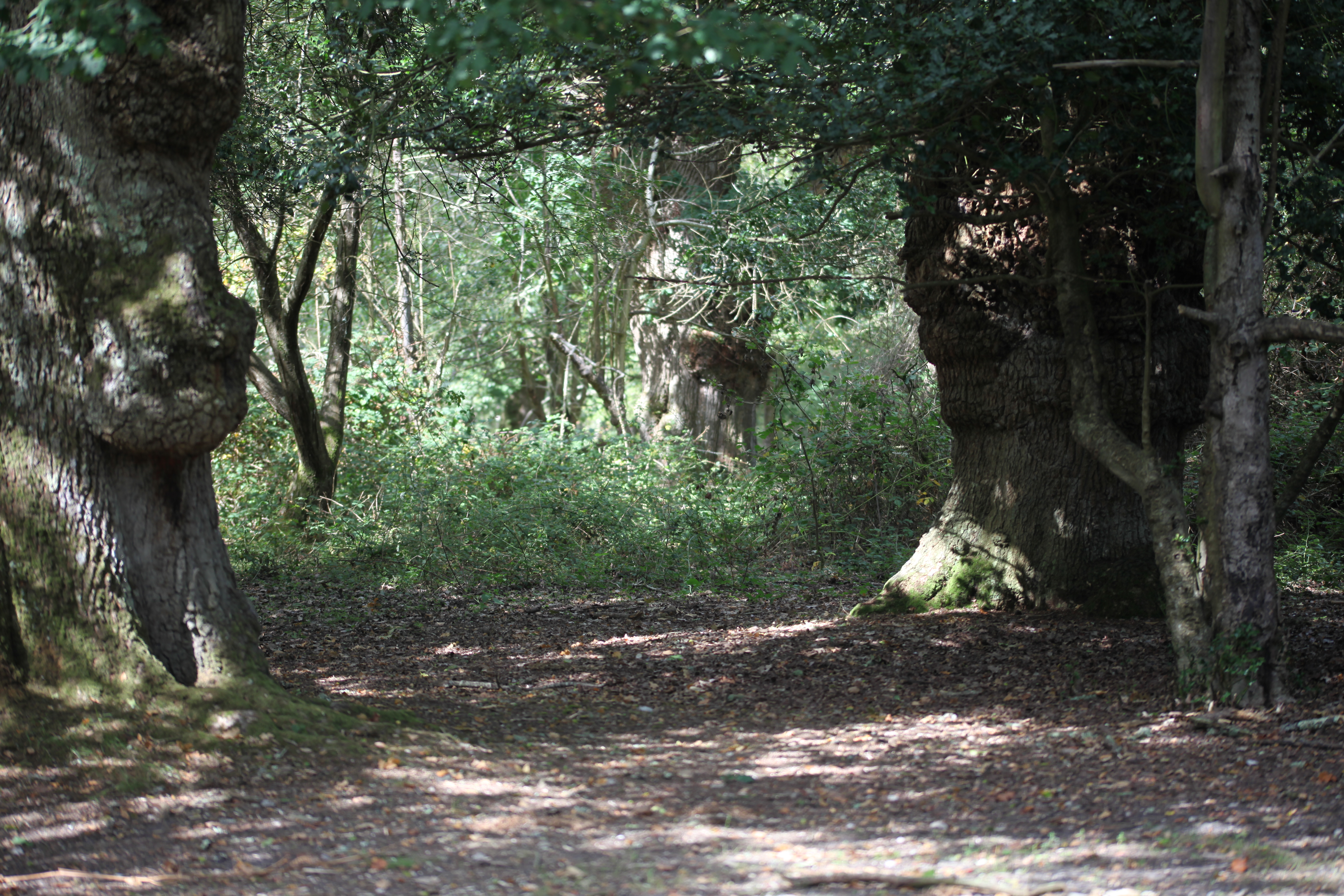 Passing a landscape viewed from the entrance to the car park I reproduced a number of woodland scenes.
Watching cyclists struggling up the slope I descended gave me an idea of the effort I would require on the ascent, but in the event it wasn't too arduous.
Some bicyclists paused to chat with walkers, as did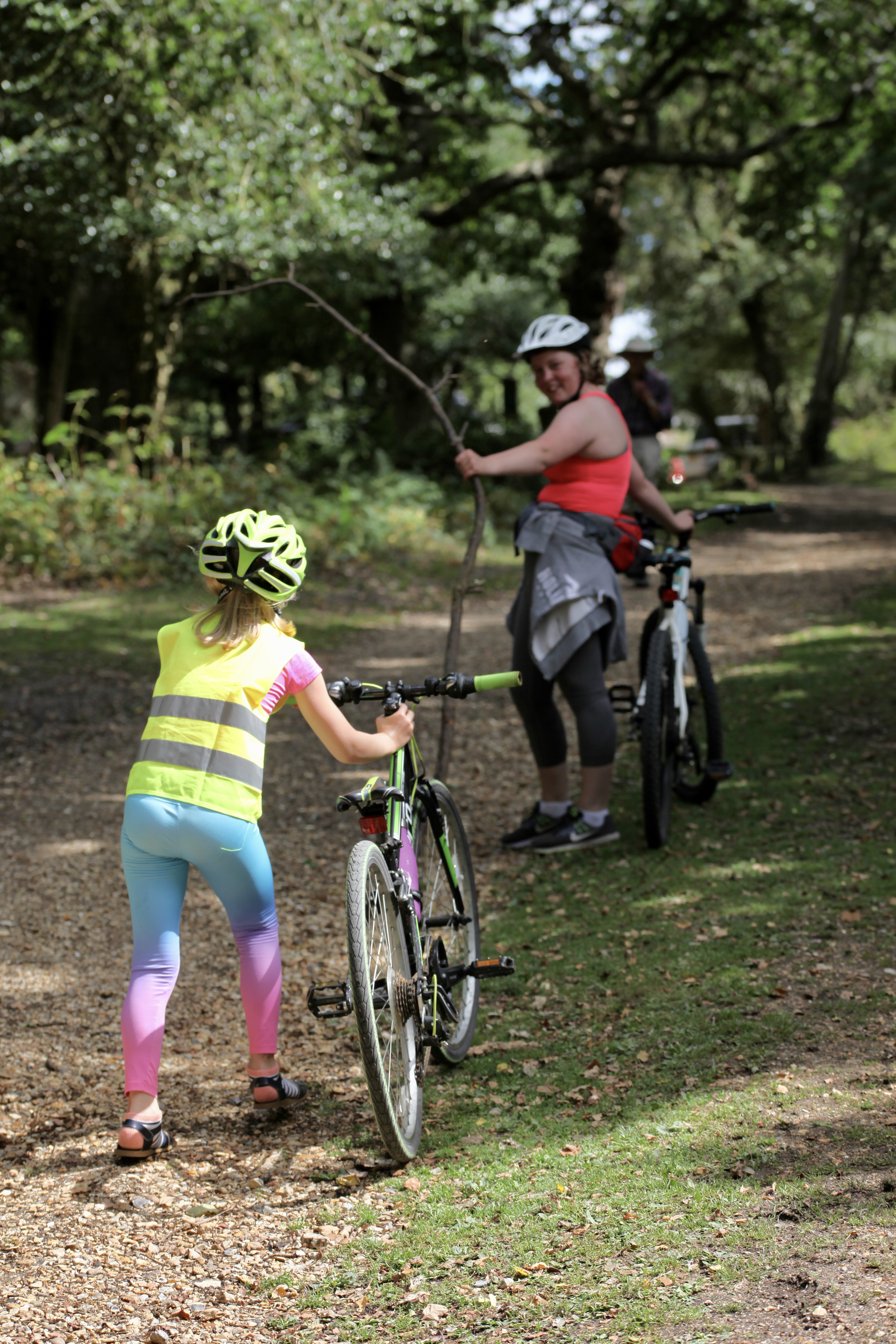 this mother forced to carry her daughter's stick. I told her I had only yesterday been debating (with Jackie) whether or not it was only boys who needed sticks with which to bash and poke things. Apparently not.
Other pedestrians caught my eye along the way;
it was the gleeful sounds of children which led me to one friendly family group with whom I chatted before they set off back up the path.
A dry ditch runs alongside the slope. Without this diversion I would not have seen the dregs of the stream that it would no doubt feed in wetter periods.
In addition to those happy cries, subdued chirping of birds, the faint thuds of early acorns thumping the turf, and the gentle soughing of the wind in the trees produced a potential symphony requiring a more competent musician than I to compose.
This evening we dined on Jackie's spicy pasta arrabbiata with which she drank Hoegaarden and I drank more of the Montepulciano.