I began another gloomy-looking day by printing a batch of photographs for my sister, Jacqueline, including
this one of her son, my nephew James and his son Shay at Michael and Heidi's wedding on 5th October 1991.
Our blogging friend Carolyn began a comment on "Her Autumn Garden" with
a poem which I printed for Jackie to stick on her fridge. She photographed both it and a series of behind the scenes locations.
From the east front gate we see the Head Gardener's Shed, greenhouse, and
potting up station where, perched on her kneeler she fills containers in the wheelbarrow from the fresh compost bags.
Behind the shed various implements are stored, and beside it potted items await their permanent homes.
Plants in need of more nurturing begin their lives in the greenhouse, also seen
beside the wisteria arbour.
Accessed from the west gates beside the house
the front garden contains a strengthened arch.
Later, we shopped at Otter Nurseries for Sharp Sand, pansies, and a hose attachment; posted Jacqueline's photographs from Everton Post Office; and continued for a short forest drive.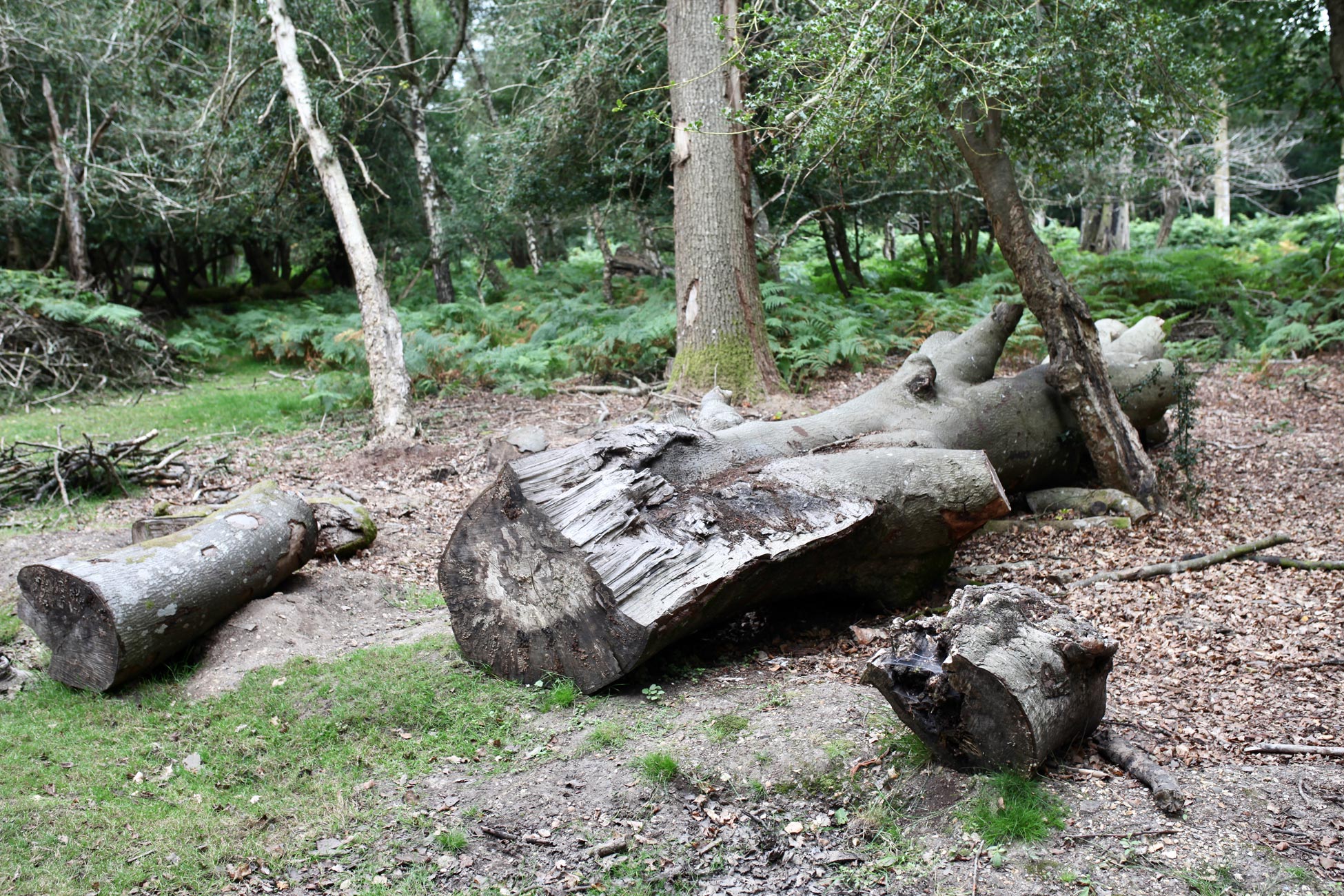 Attracted by a fallen giant at Lucy Hill, I disembarked and scrambled into the
woodland where earlier casualties were in the process of being absorbed into last autumns leaves on the forest floor or draped in undergrowth to aid their decomposition and provide winter quarters for various insects and other small creatures;
and bracken was beginning to shrivel and turn golden brown.
Ever perverse, the sun waited for me to return to the Modus before sending weak streaks across the fallen leaves and silhouetting trees opposite.
Finally Jackie pointed out a door in a tree trunk behind which a Hobbit may have set up home.
This evening we enjoyed our second helpings of yesterday's Chinese takeaway with which Jackie drank more of the Pinot Grigio and I drank Chevalier de Fauvert Comte Tolosan Rouge 2019.