Yesterday I experienced a muzzy-headed relapse – enough for me to turn down a trip to the forest for the first time ever. This morning we made up for it.
The mournful expressions of the dogs in the back of the SKODA trailing a pair of led horses bore evidence to our slow progress along Hordle Lane.
Our next hold up provided a lengthier photo opportunity in the form of the
four way traffic control on the A35 at Holmsley. There was ample time to study the different streams of vehicles as they were permitted to approach us while we sat at the red light. As previously reported the completion of the bridge refurbishment scheme has been delayed, but at least this narrow thoroughfare has been opened.
Further along our progress was hindered by Highway Maintenance work clearly designed ton keep heavy lorries off the gravelled lay-bys. Filling the holes that they churn up is very soon necessary, so there seems to be a comparatively new policy of blocking access with rows of posts.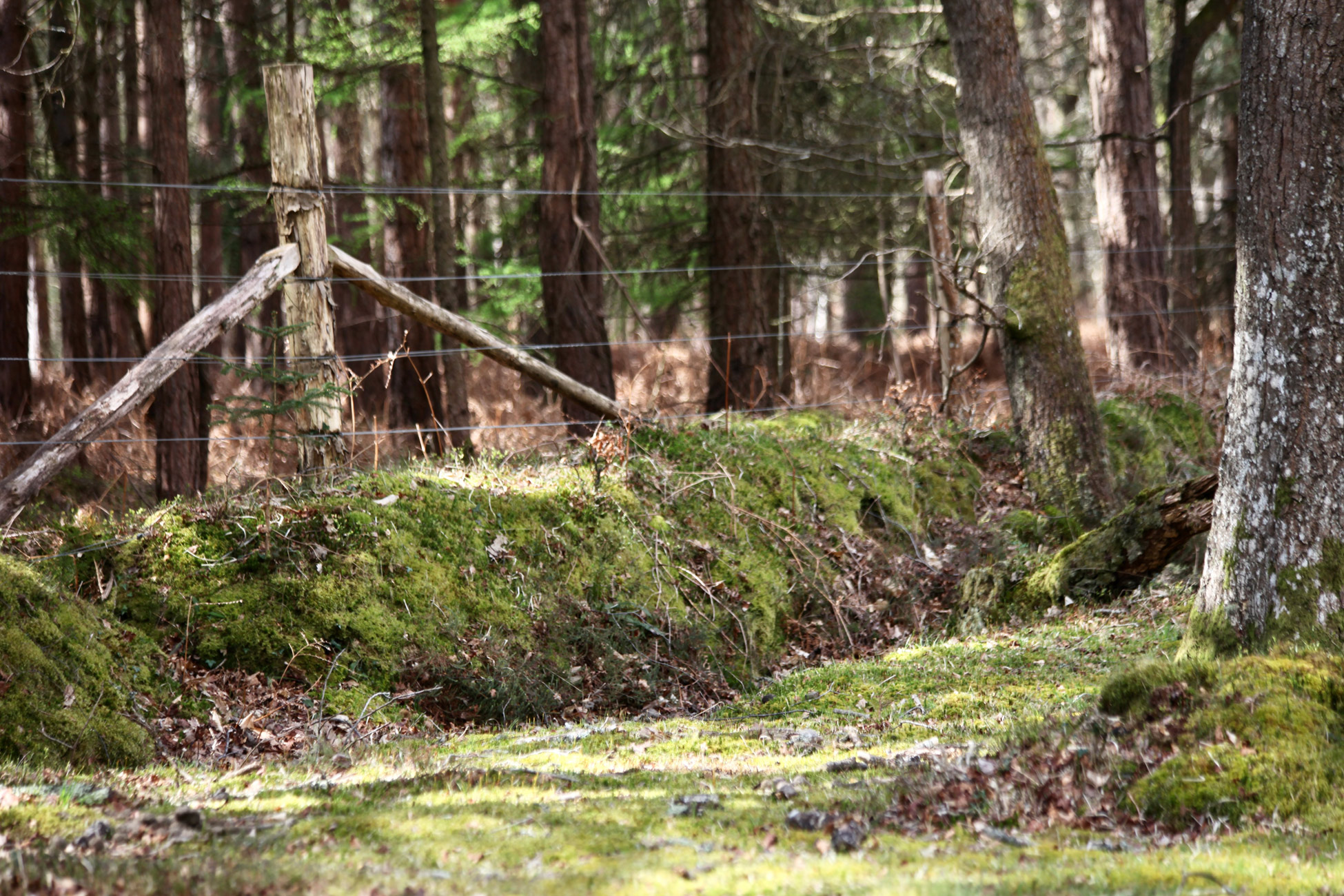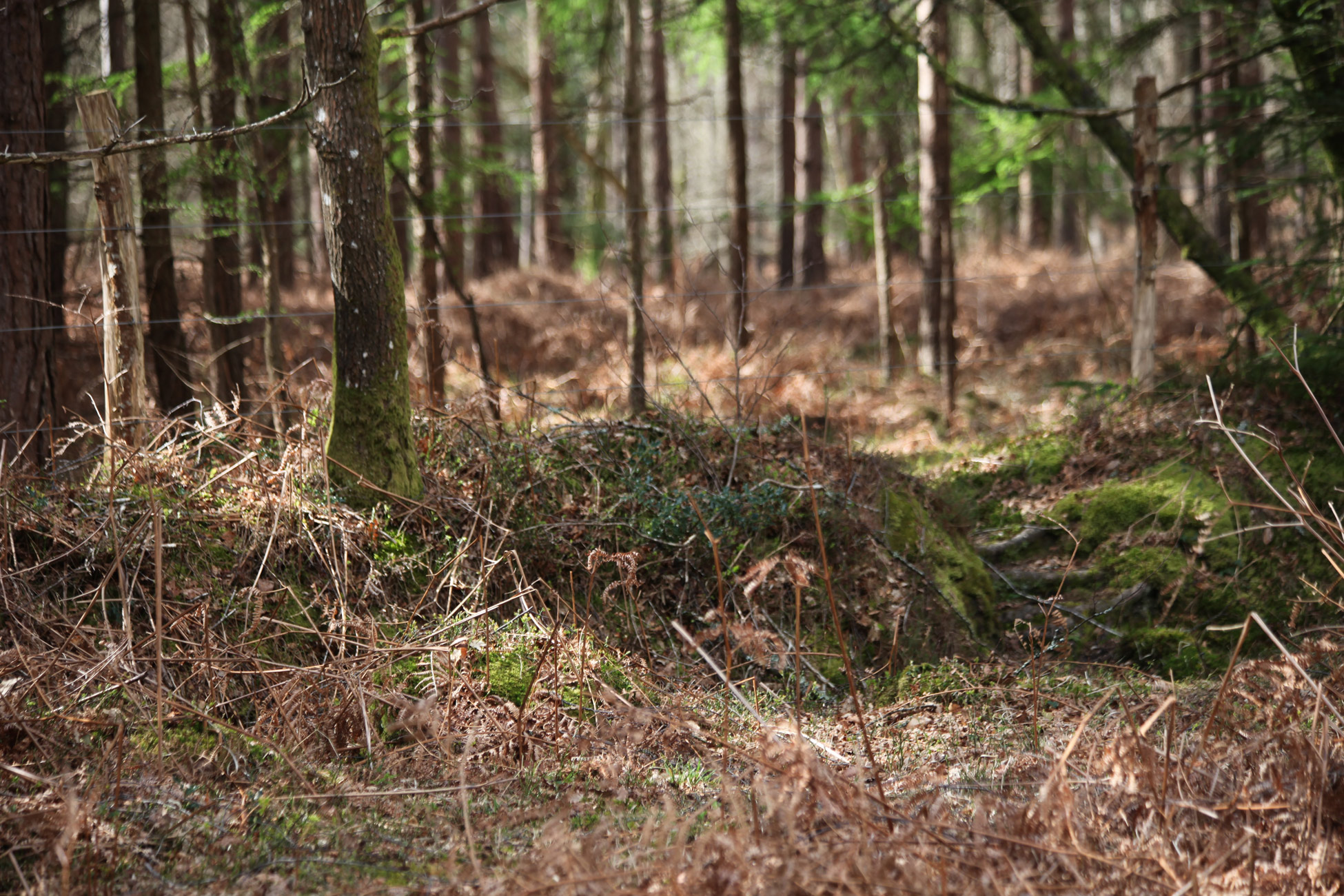 As we continued along the forest roads I photographed some of the ancient hedgerows and fenced woodland, eventually turning my attention to
horses in the landscapes to our right. Jackie didn't miss the opportunity to catch me on the job.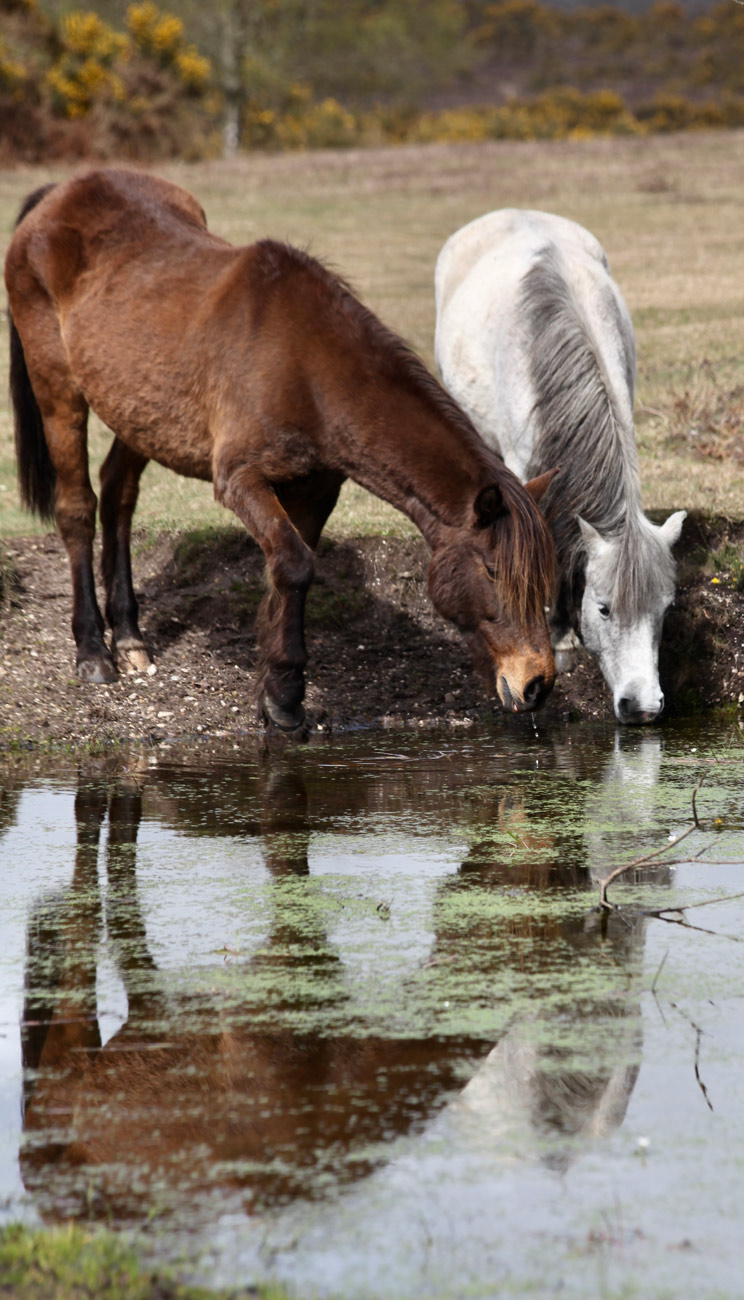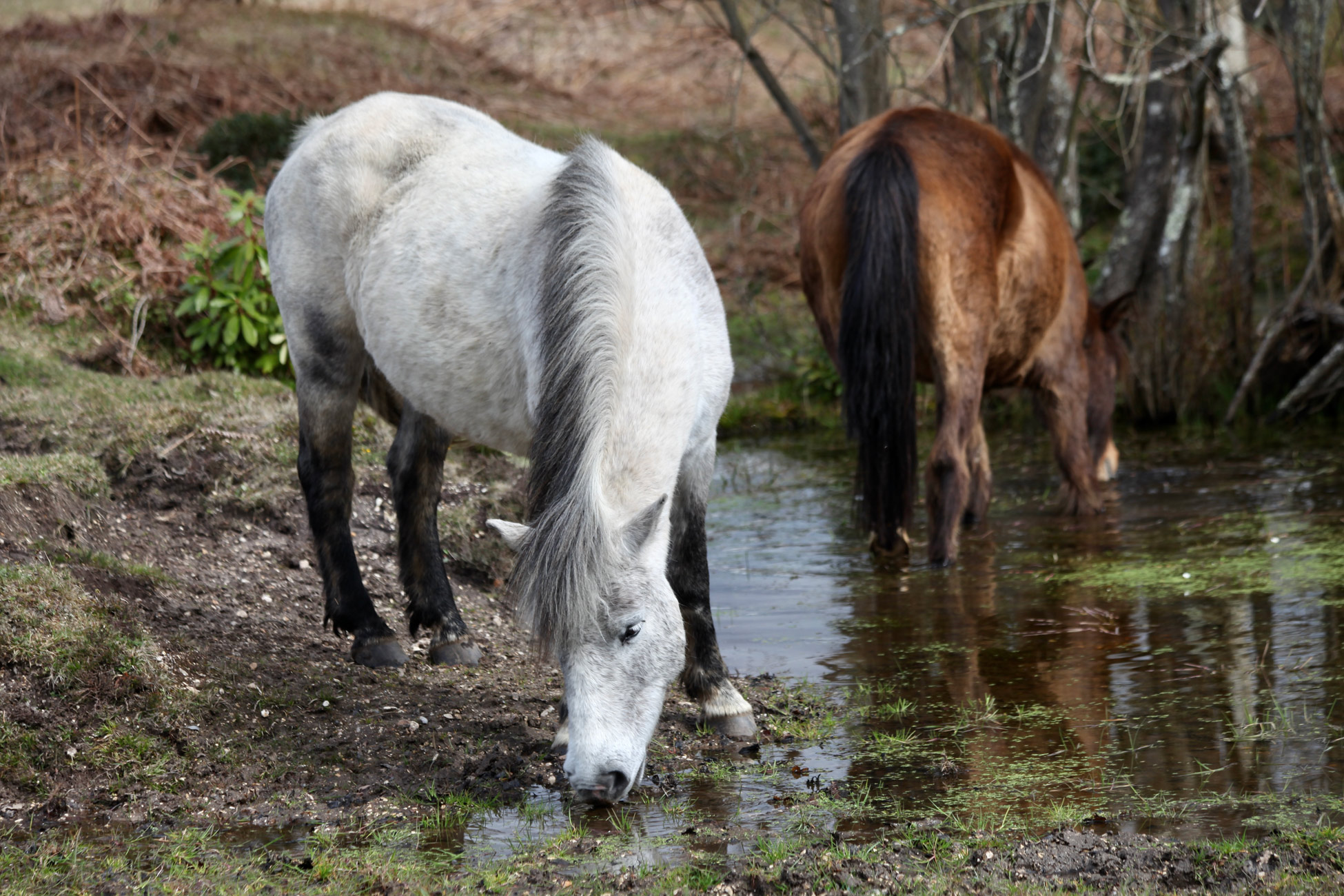 Thirsty ponies drank at the winter pool on Forest Road. The amount of yawning that was displayed suggested this was perhaps a tiresome task. A group of young cyclists became quite excited at the sight. The last four of the photographs in this gallery are by Jackie. Please don't miss the reflection of the extended tongue in the second of these images.
This evening we dined on second helpings of Jackie's choice chicken and vegetable stewp with which I drank Barossa Valley Shiraz 2017