Some 100 yards or so to the east along Christchurch From our house lies the entrance to a series of quarry pits. Our friend Giles has learned that three of the pits have been filled with water and converted to bird sanctuaries. In recent months a series of gates into the woodland have appeared. I imagined that these may provide access to the waters. This morning I walked along to investigate. Each one of the gates bears a digital padlock on the inside.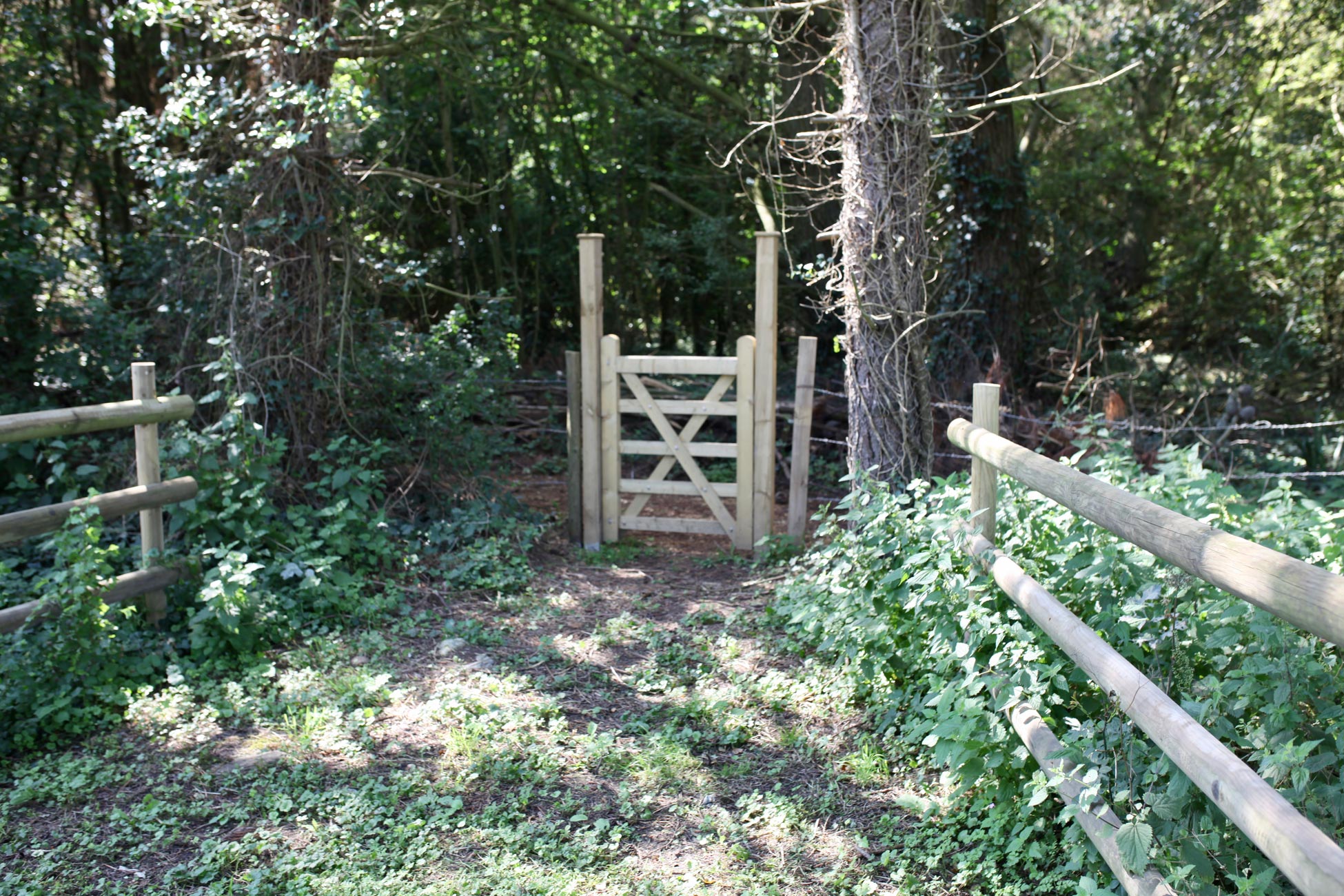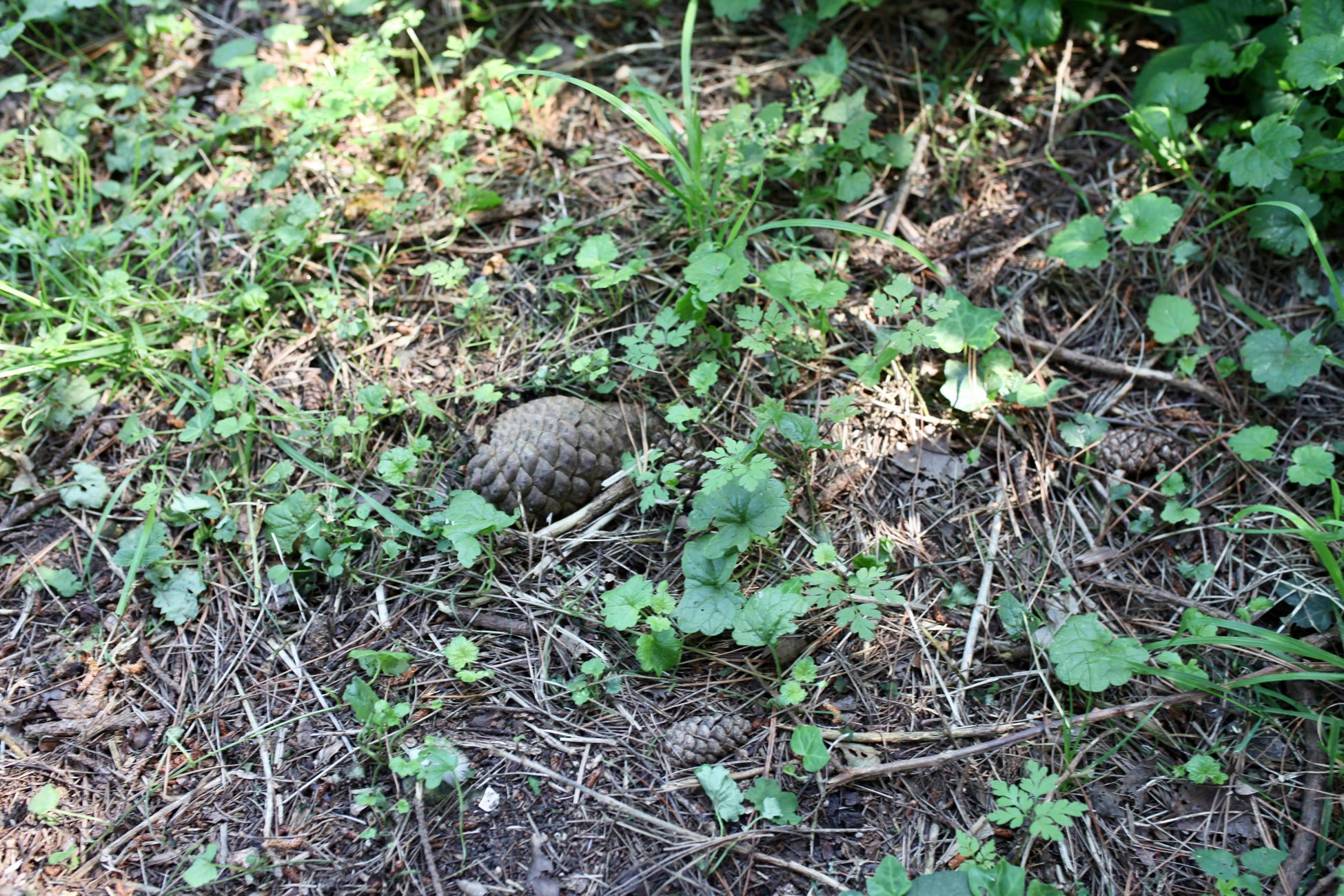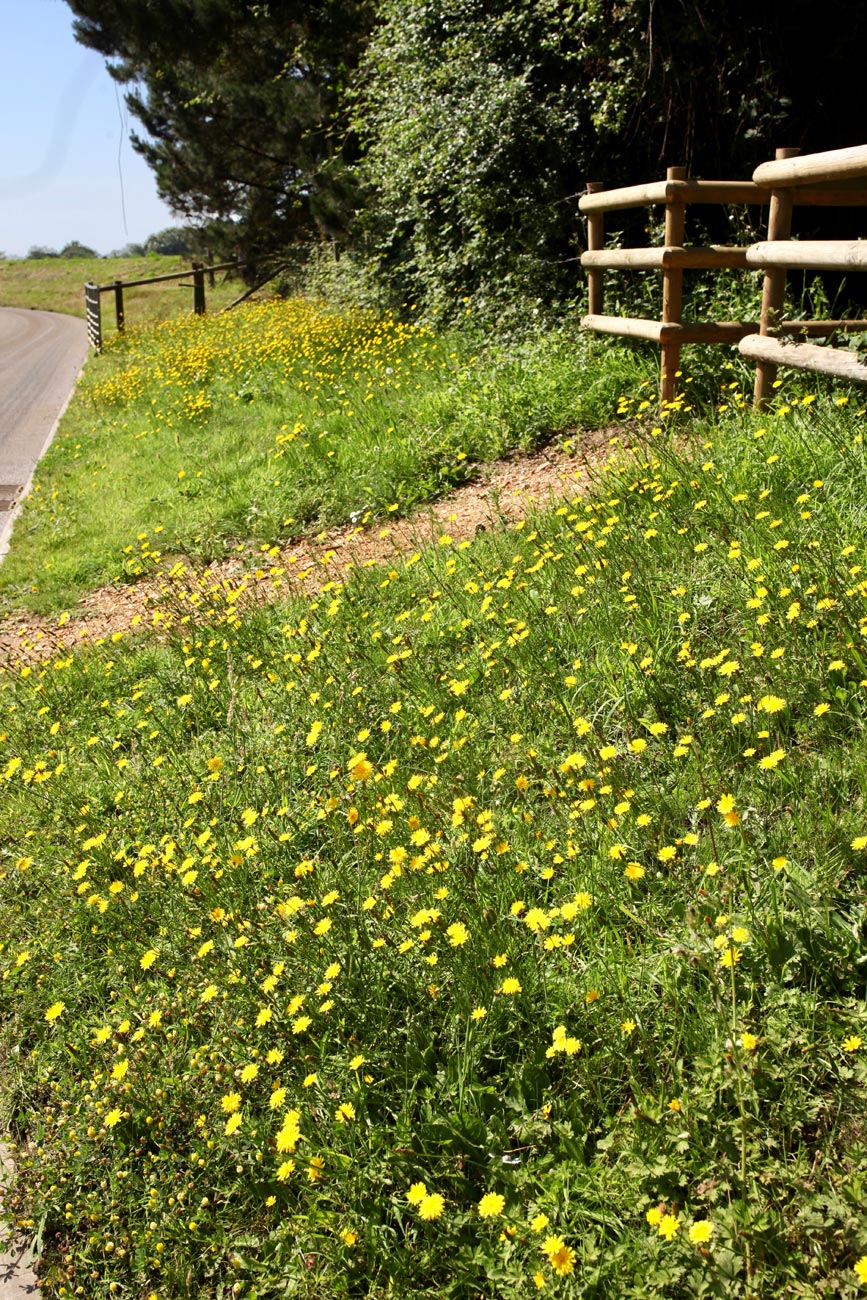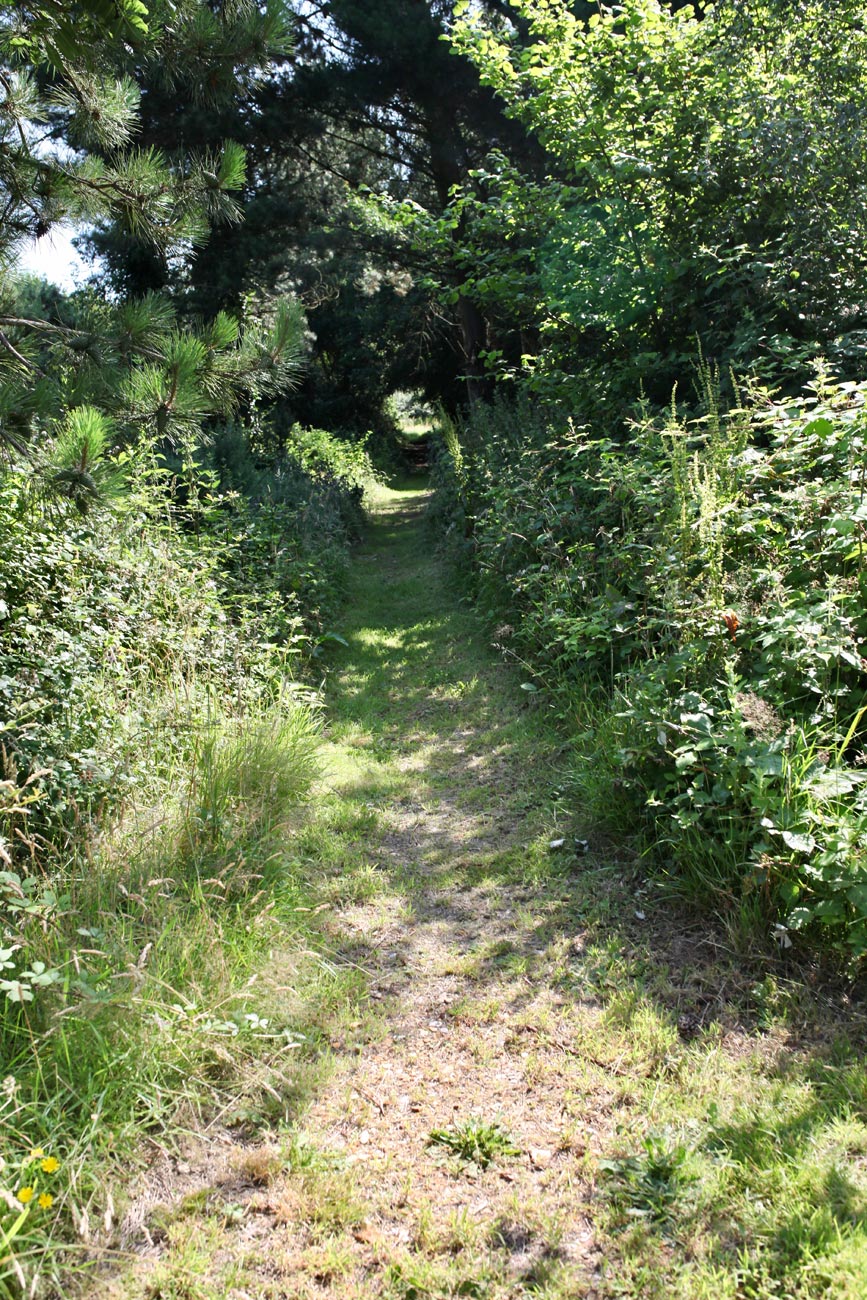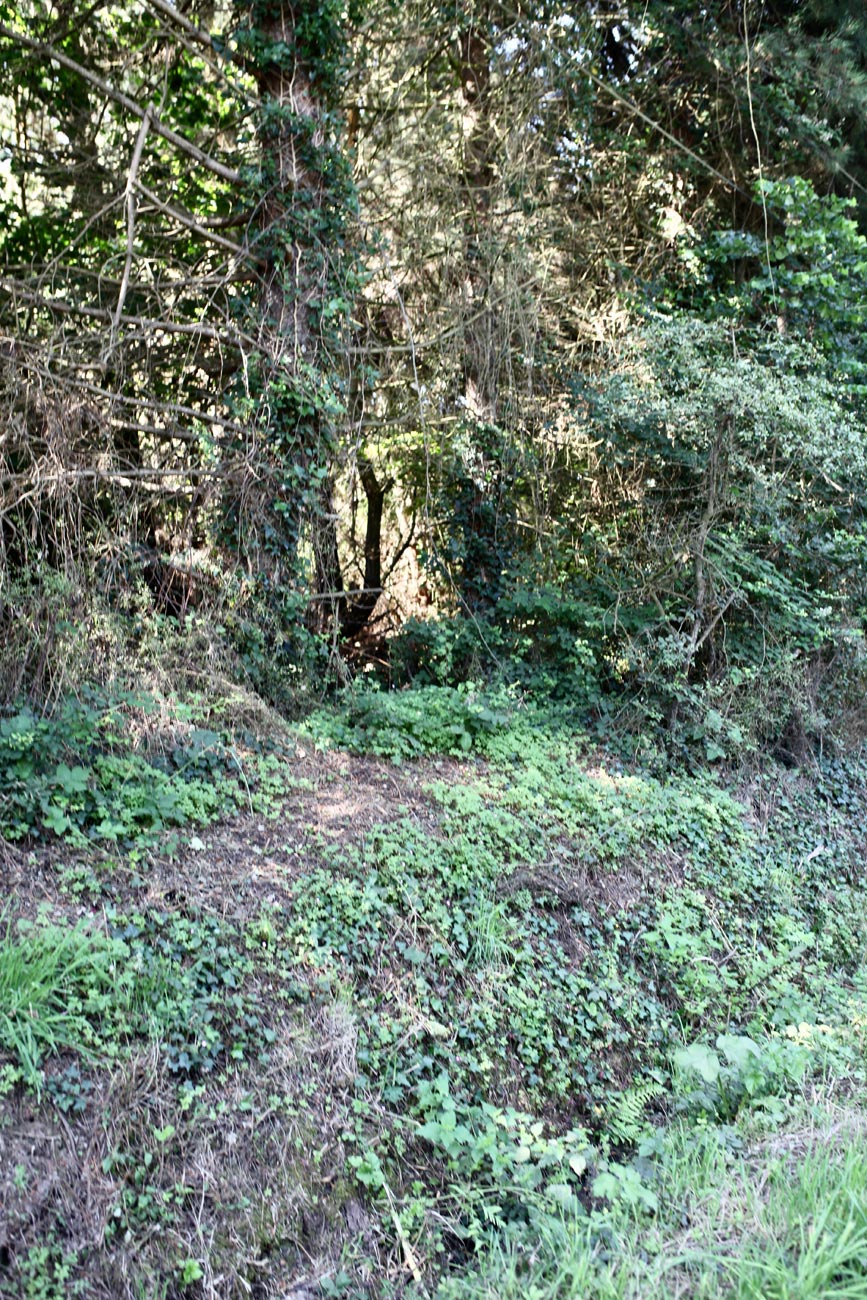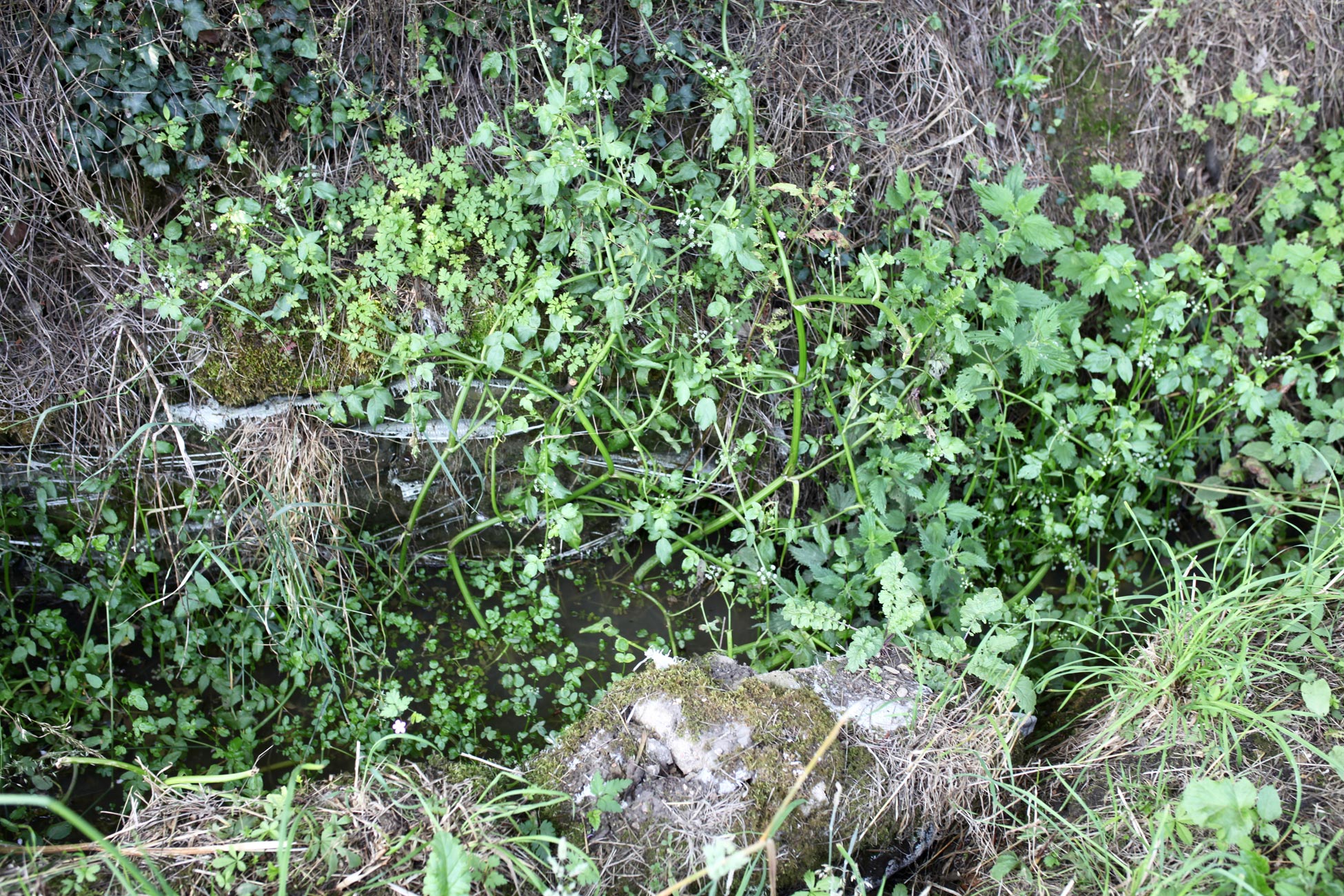 The last two of these images show the dried ditch. Remaining enticed by views beyond the gates, I returned home thinking that further research would be in order.
A bonus was that I met and enjoyed a lengthy conversation with our next door neighbours, Laraine and David, from whom we have been largely in Covid-induced isolation for too many months.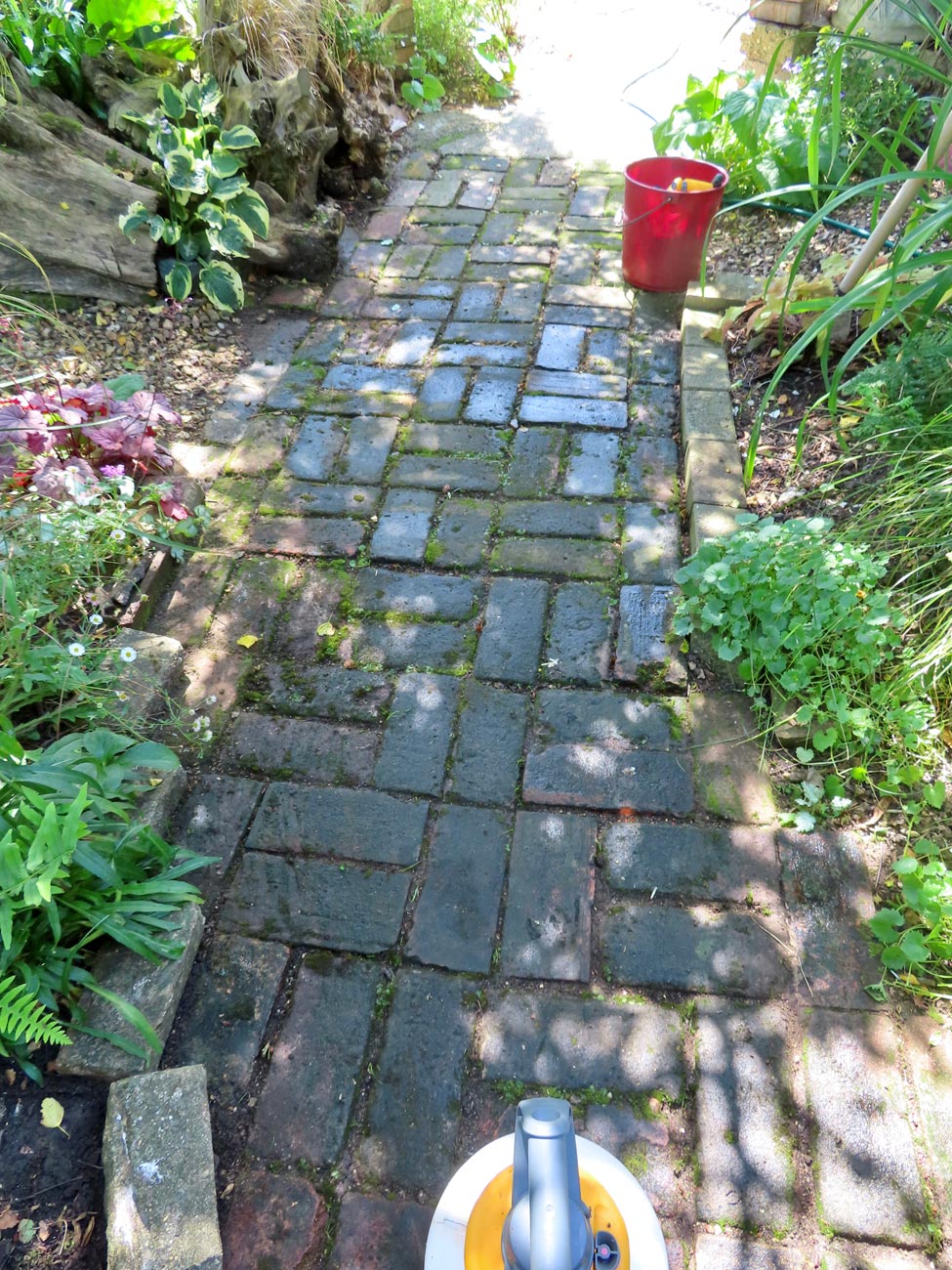 Jackie continued work in the garden and later photographed the Brick Path which has become quite slippery. The first of these shots shows a completed section; the second, work in progress; and the third what was still to be done.
From later afternoon until early this evening, The Head Gardener continued her task to completion among the essential shade.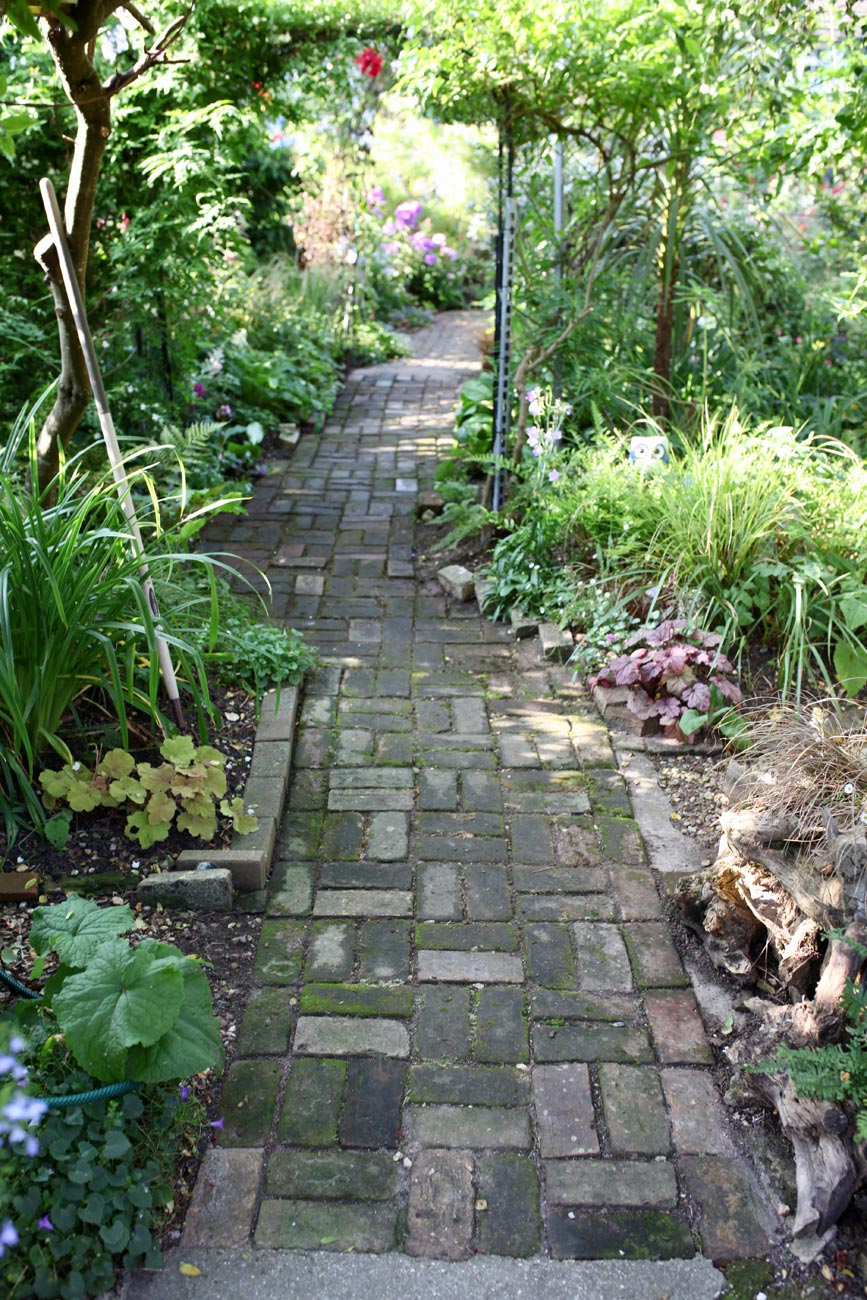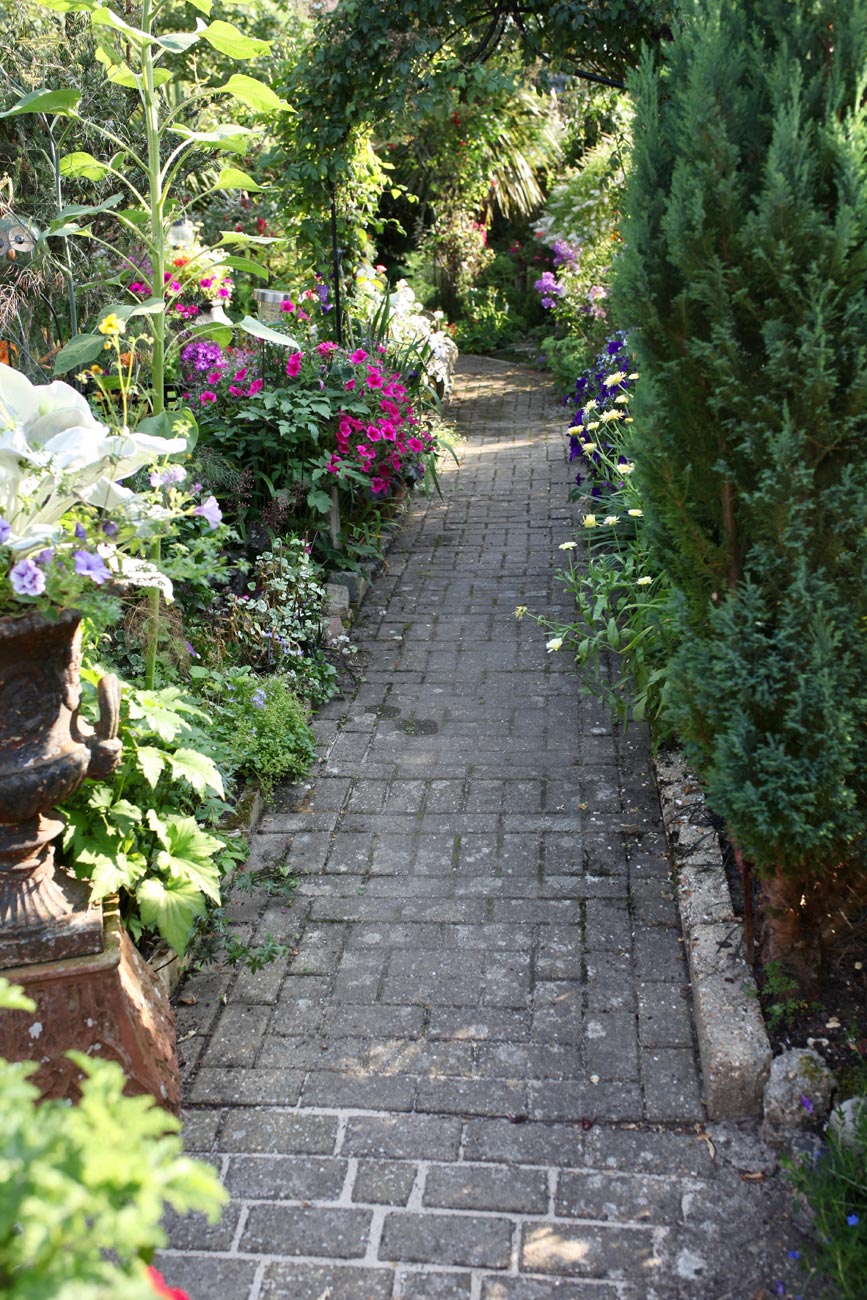 These three scenes comprise the southern, central, and northern, sections of the thoroughfare, which I photographed.
After lunch I had previously toured with my camera.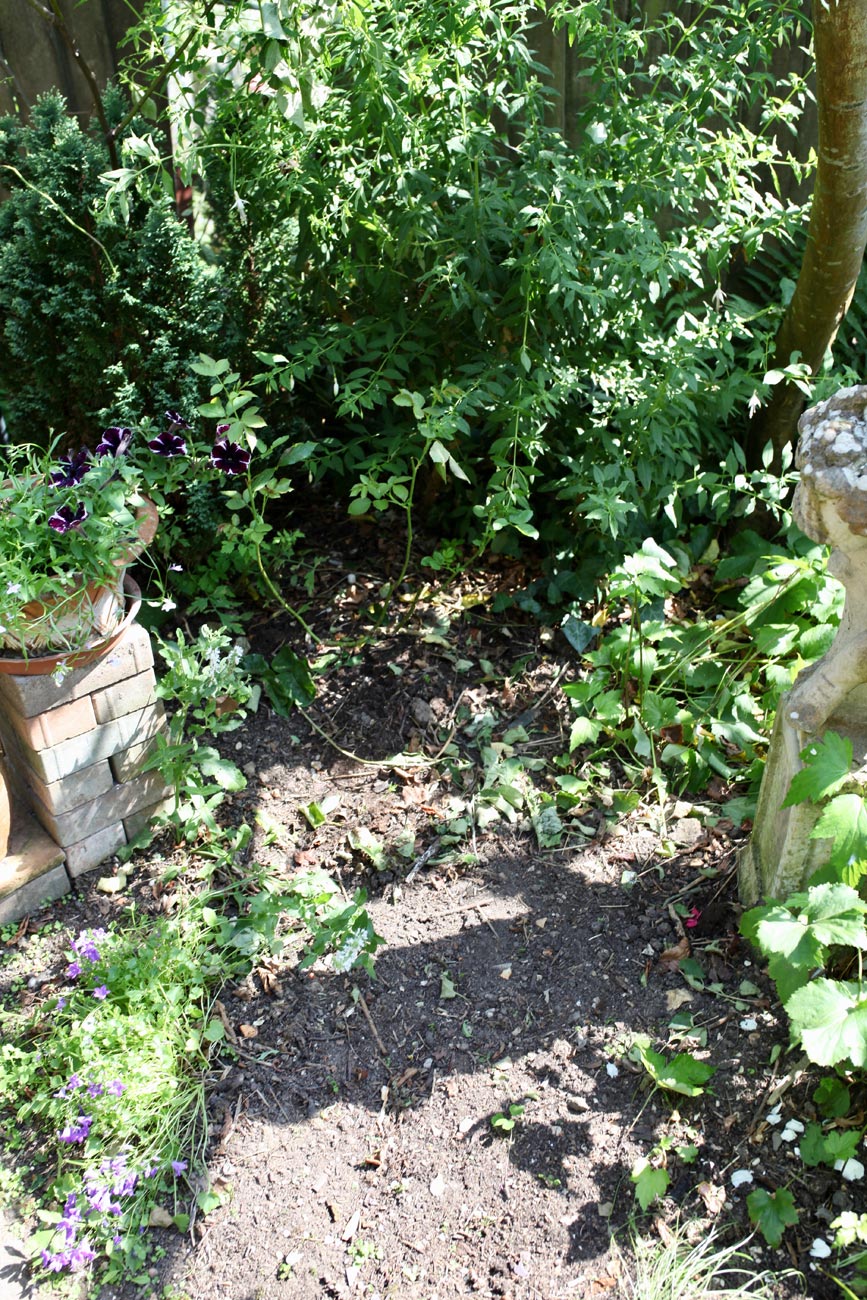 Slightly left of centre in this picture we see a rather spindly Jacqueline du Pré rose which was being choked by Japanese anemones. Jackie removed the invaders and bagged them up for the stack of garden refuse destined for the dump. I carried them across to join the others, and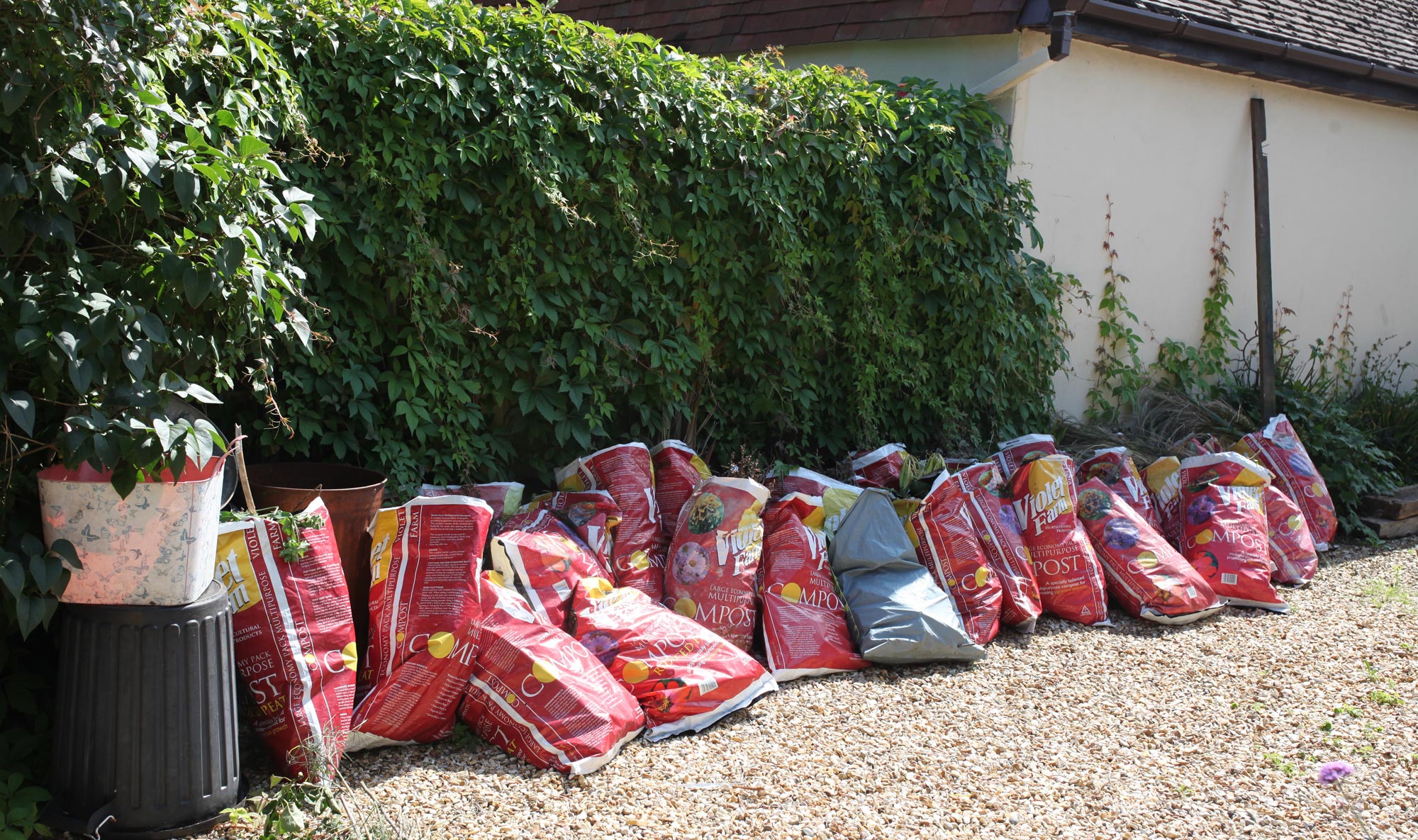 photographed them while I was at it. These, containing material too woody for compost, have all been packed in the last fortnight.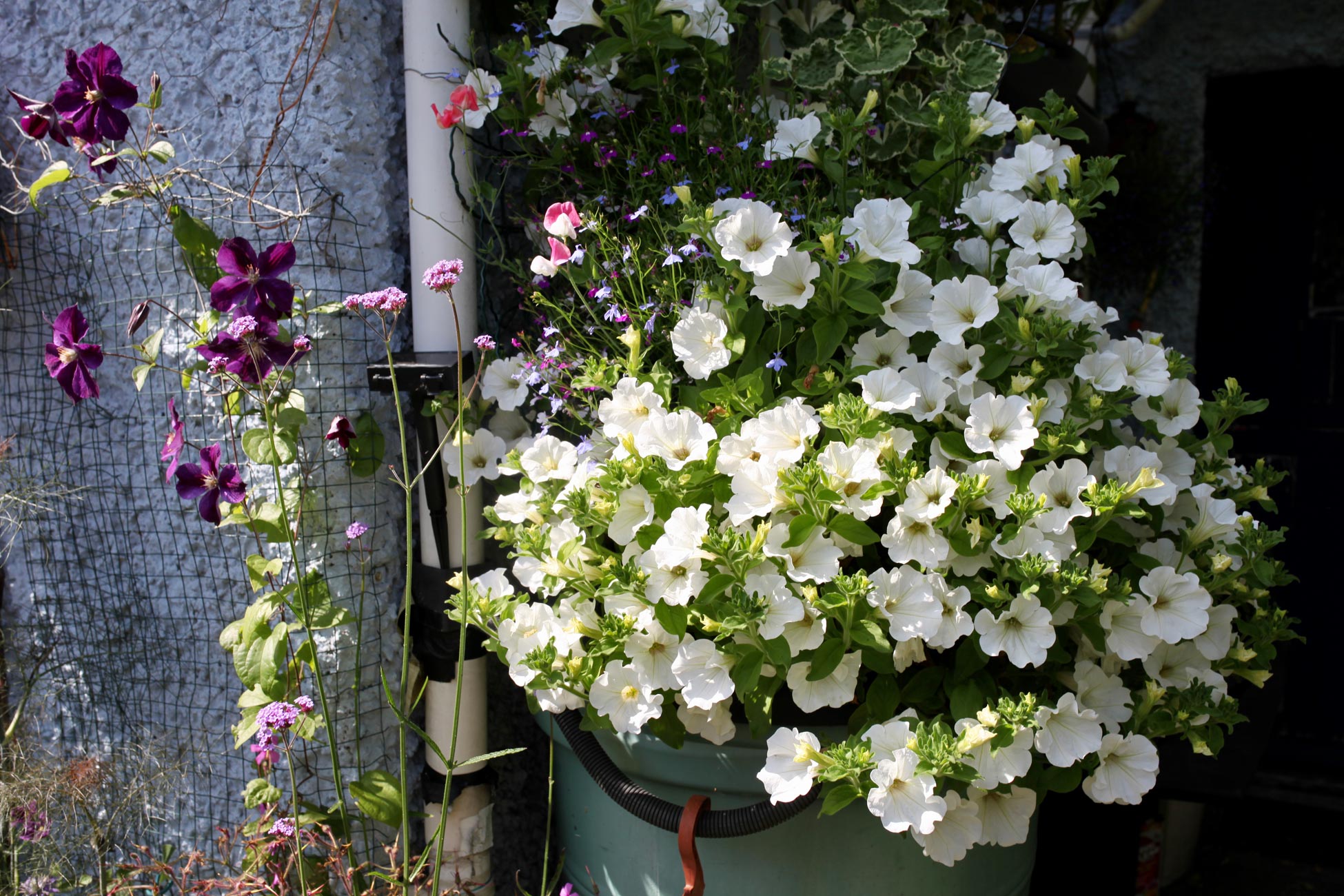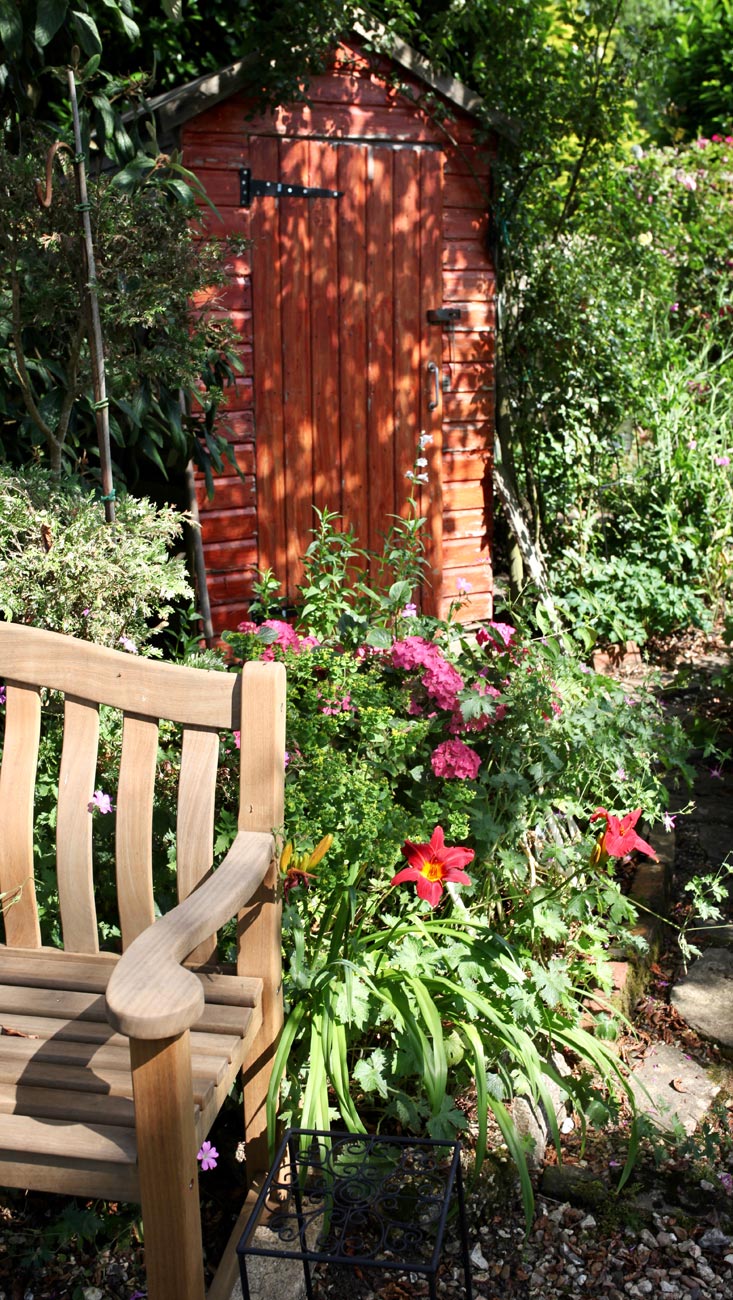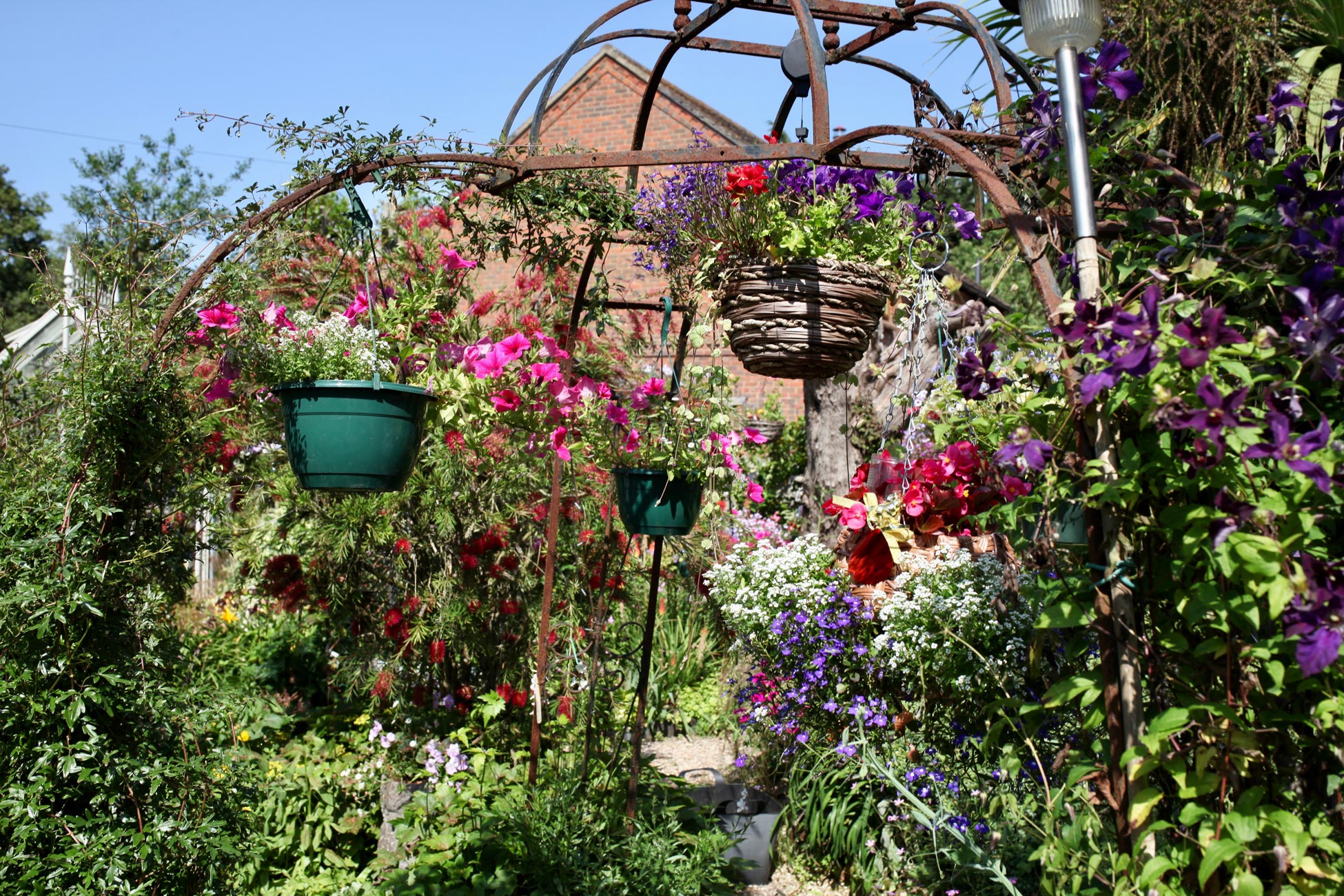 Hydrangeas and hanging baskets need frequent watering during this hot weather which now warrants a government Amber heat warning.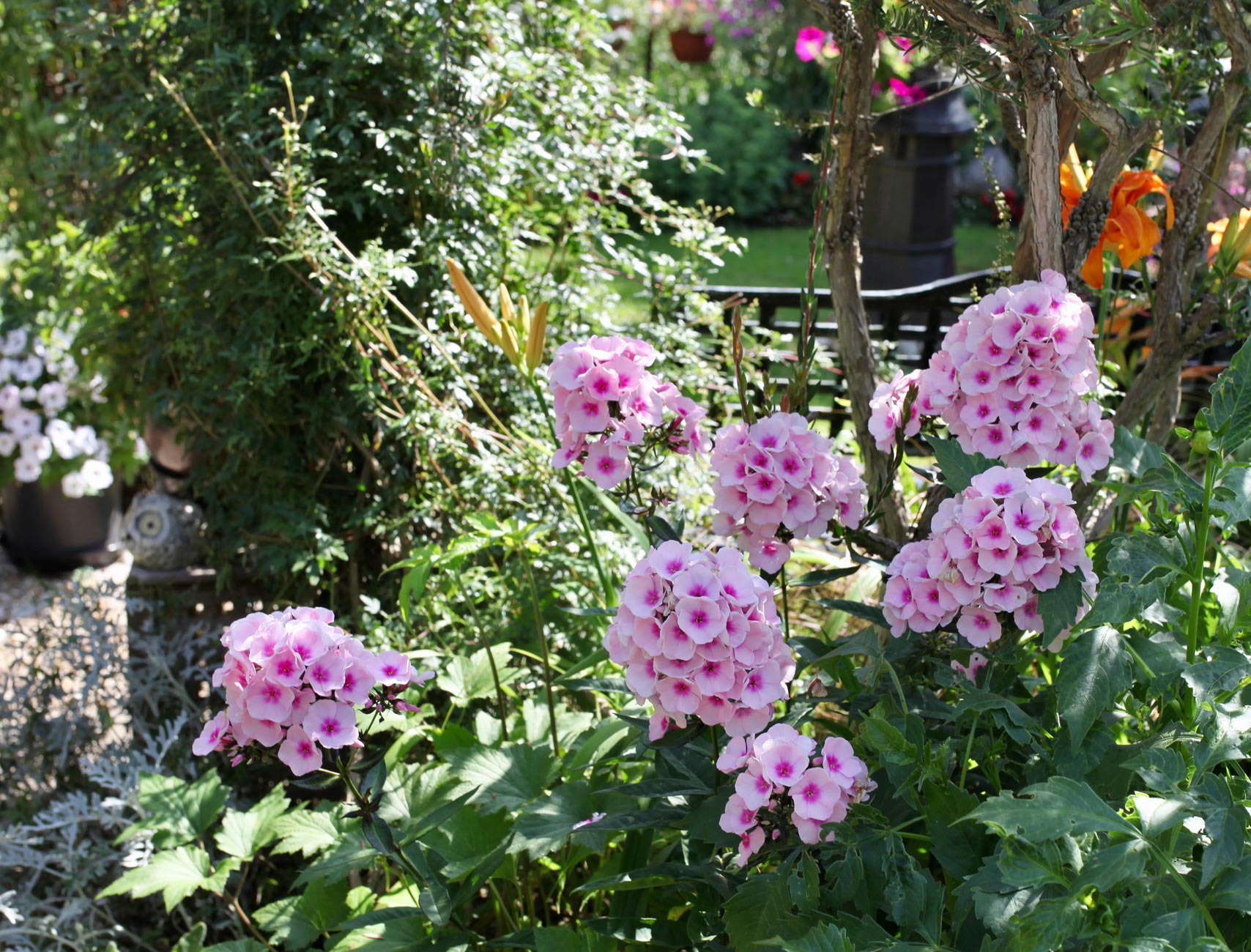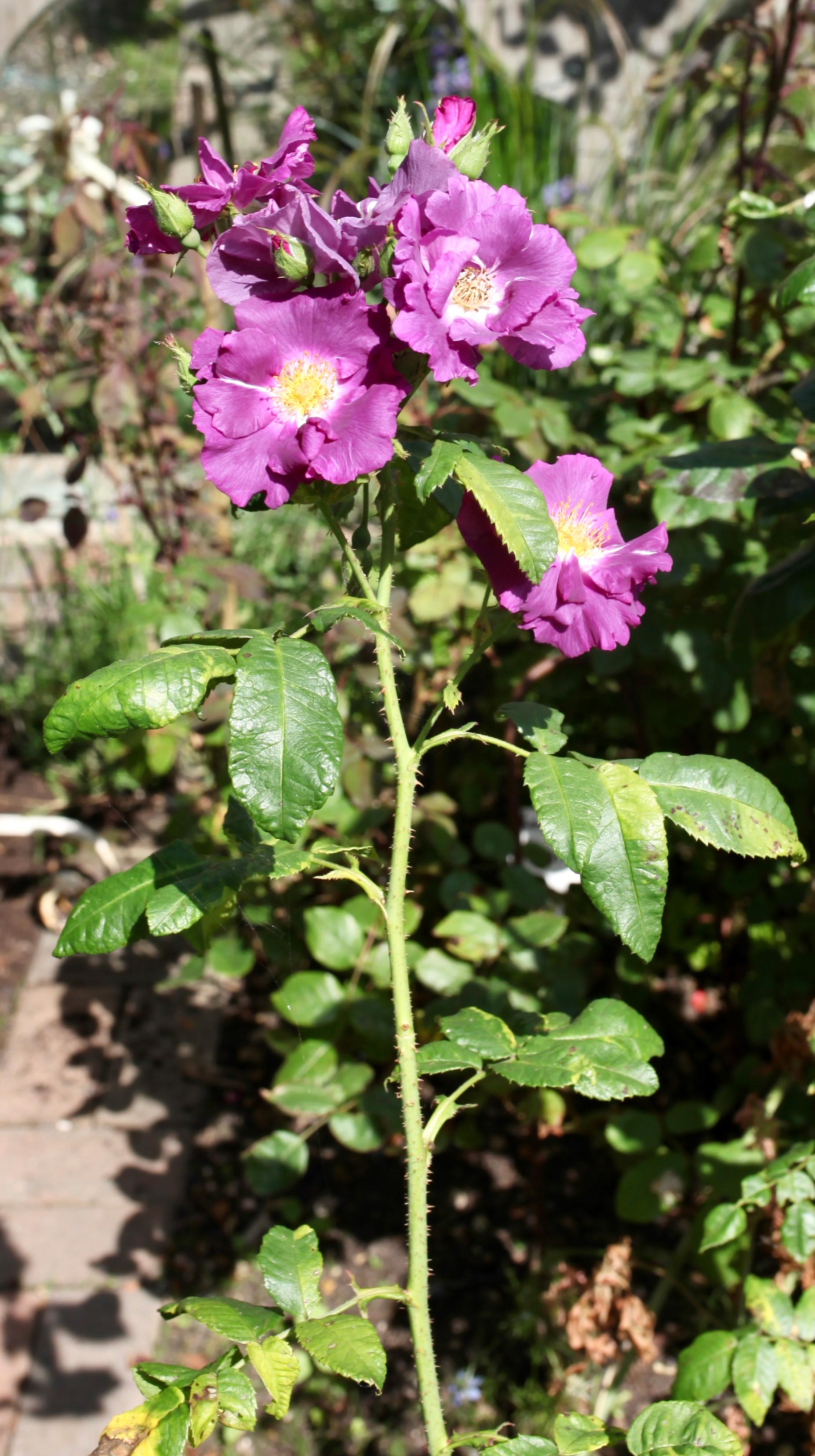 Phlox of various hues are really flourishing; Rhapsody in Blue flowers again.
One day lily has penetrated the aluminium latticework of a bench on the lawn. Rather like a ship in a bottle it would have been neatly folded to facilitate entry before its sails were unfurled.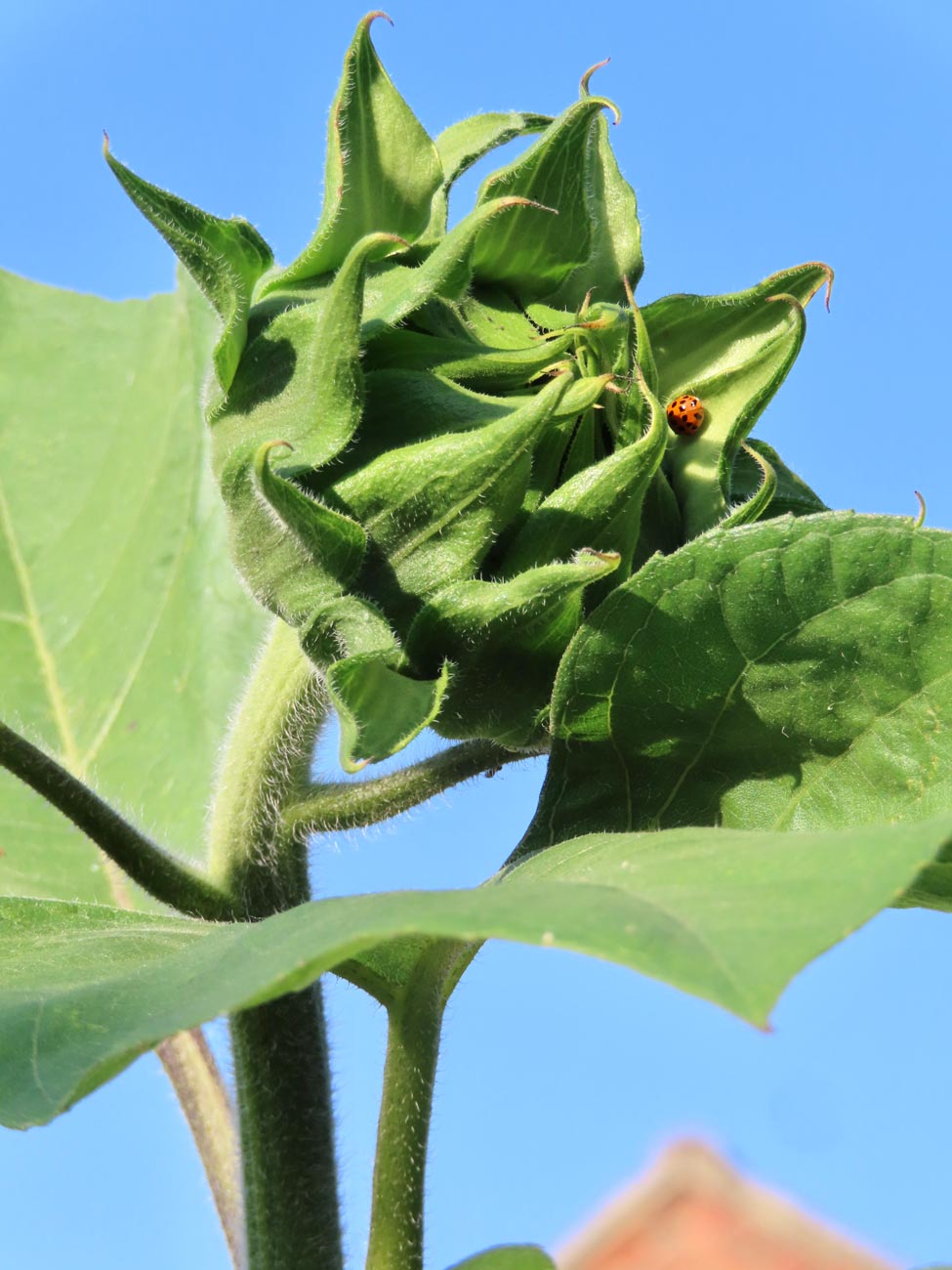 Before settling down to drinks in the Rose Garden, Jackie photographed a ladybird, perched higher than either of us, waiting for a sunflower to open.
We dined on flavoursome liver and bacon; boiled potatoes; cauliflower and carrots al dente; and tender cabbage, with which Jackie drank more of the Sauvignon Blanc and I finished the Shiraz.