After dropping off our menu choices at Karen and Barry's home in Pennington on this cool morning of clear blue skies and bright sunshine we continued for a forest drive.
Along Wilverley Road we stopped beside Setthorn's campsite where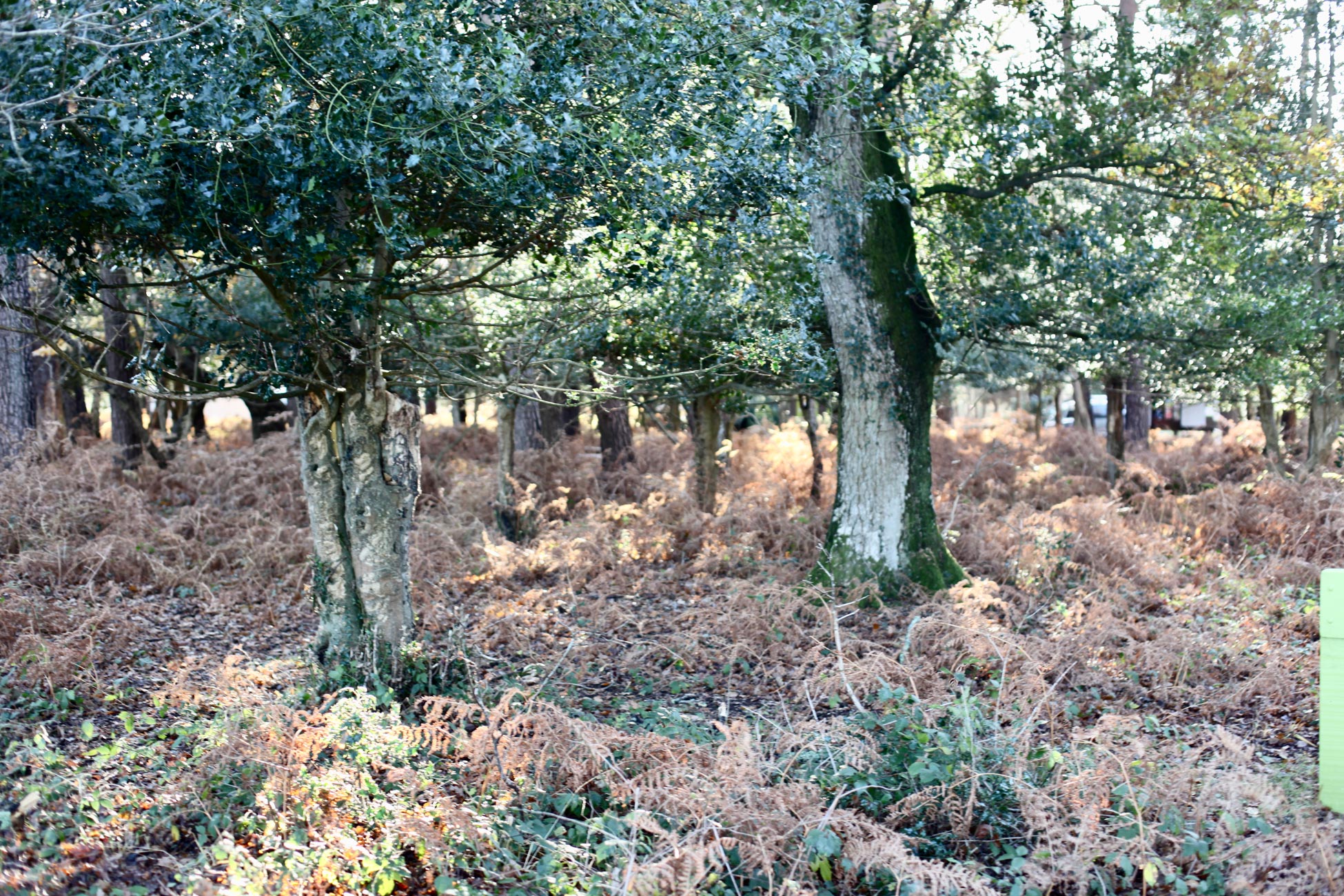 a sylvan sprite had forged a heart in the trunk of a woodland oak.
Immediately opposite a trampled track down which I trod led to Longslade Bottom, populated by ponies and dog walkers.
Jackie photographed me in action.
In addition to fallen oak leaves the sward was littered with spiky chestnut cases evidencing the industry of squirrels dragging their fodder from trees some distance away.
As we drove slowly along Bisterne Close ponies seemed to be gathering from various locations to their usual meeting place. They didn't stay long because as Jackie said while I leisurely collected up my equipment to disembark "They'll all disappear quickly into the woodland". That is exactly what they did, so I trudged after them.
One group I traced to a holly hedge behind a wire netting fence. Suddenly neighing and stamping of hooves was followed by three animals thudding down the bank in disarray. Naturally I made myself scarce. To my relief the two who had been seen off by a rival claimant to the hedge were more interested in returning to their lunch than in making any further escape.
This evening we dined on oven fish and chips and baked beans with which we both drank Oyster Bay Sauvignon Blanc 2021.