This morning we paid a visit to Ferndene Farm Shop, purchased three bags of compost, eggs, and salad items, then continued on a forest drive.
We turned off Pound Lane on the approach to Burley, where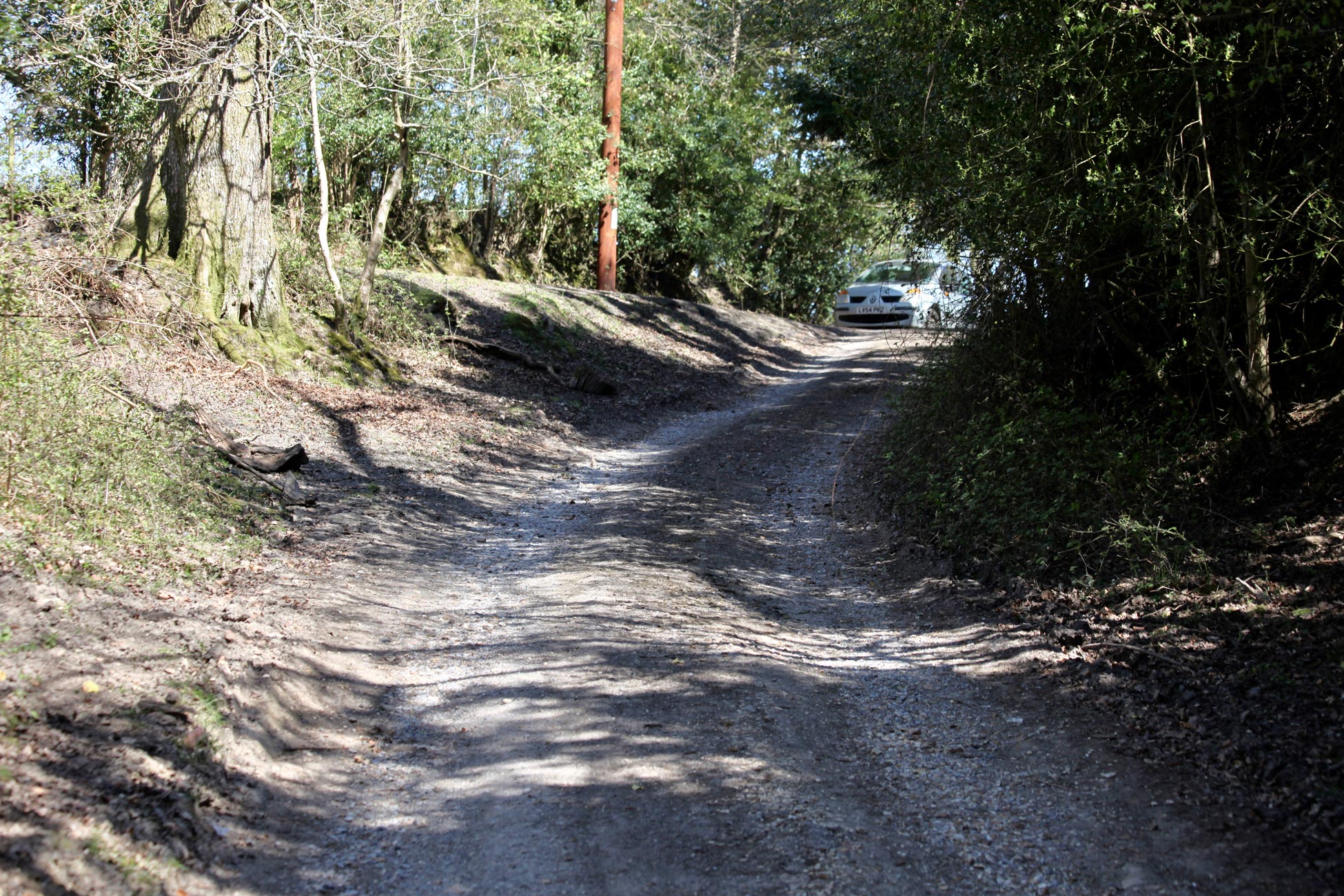 Jackie parked beside the entrance to Honey Lane in order for me to test my knees on uncompromising terrain.
The height of the banks on the sides of this ancient path is indicative of its age.
The hooves of these work horses in an adjacent field were at my eye level.
As I set off down the lane I glimpsed what looked like a herd of deer dashing across in the distance. Realising that if I could reach the level of the fields I might be able to get a bead on them from a rusting five barred gate, I had a choice to make.
I could walk back to the Modus, situated where the smooth slope led to the gate, or I could climb up the root entangled rough incline. Regular readers will know which option I took. Surprisingly, I made it.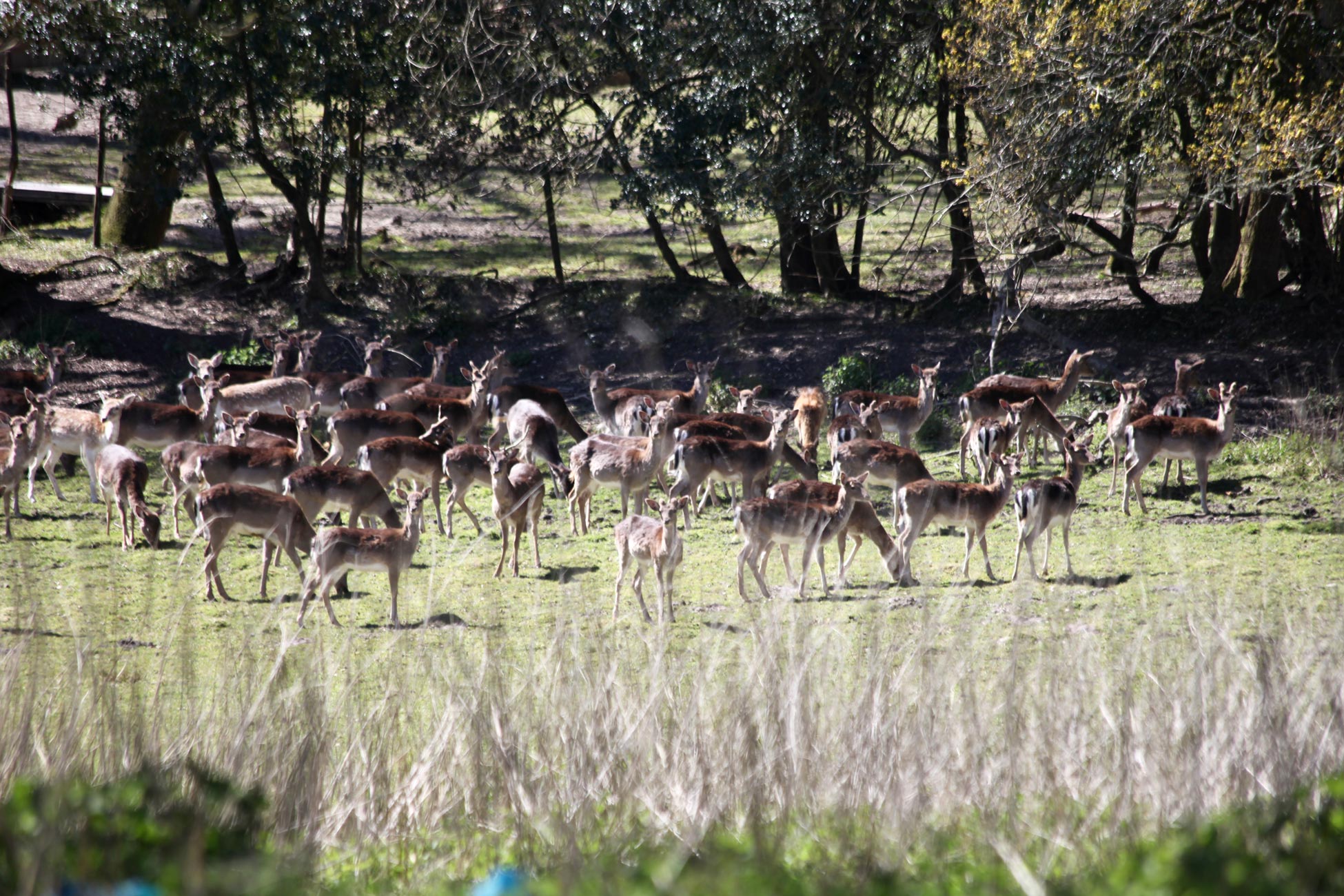 I was rewarded with a sight of the milling herd.
Now, if I made my way further along might I discover a different angle? How was I to do this?
Fortunately ponies had forged an albeit precarious track down the knobbly bank. Striving to avoid brambles and holly, I stumbled along it.
This gave me my different viewpoint. Until a snorting clopping from behind alerted both me and the now scarpering cervine crew to the approach of
two friendly equestriennes with whom I enjoyed a pleasant conversation gleaning the information that the deer were regular daily visitors who were quite problematic when they returned in darkness.
This afternoon Jackie continued planting and weeding the garden. My minimal contribution was trimming the lawn edges and carting some refuse to the compost bins, until I was relieved by a most welcome visit from Shelly and Ron enabling us to catch up for Covid time.
This evening we dined on succulent roast duck with crispy skin, boiled potatoes, crisp Yorkshire pudding, crunchy carrots, tender cabbage and runner beans, with tasty gravy. Jackie drank Hoegaarden, and I drank more of the Malbec.