On a bright, fresh, and crisp morning we took a drive into the forest. Slanting sunshine set the thawing frost glistening and lengthened shadows.
We tried a visit to Tanner's Lane. This meant driving between rows of parked vehicles with no turning space. I walked while Jackie turned back.
We had imagined this little hidden beach would be safe enough. No such luck.
This was the only group keeping some distance from others on the sand and shingle.
There were other dogs, one in the water with three hardy humans.
I was not inclined to linger.
We continued to Sowley Lane where I was next decanted.
Some oak leaves dallied on gnarled limbs; others, grounded, glistened with dew drops; holly prickles had broken one's fall.
Two men in a boat discussed their best fishing spot.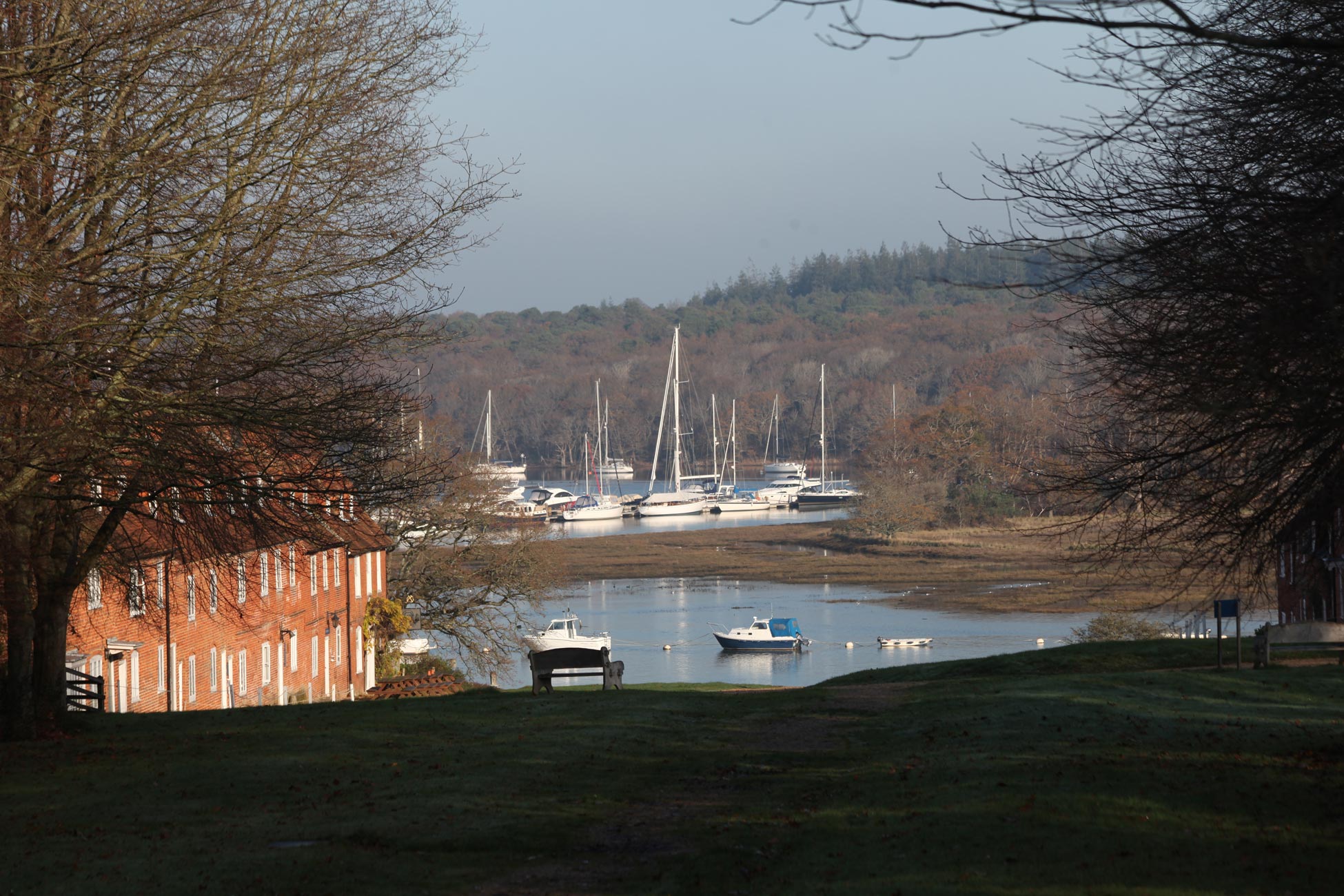 We stopped for a look at Buckler's Hard,
where a robin drew our attention to the parking restrictions.
As we passed Beaulieu Mill Pond I spotted a pair of long necked log peacocks on the far bank.
Jackie parked and I walked back past the border of reeds to photograph them.
On the way there I managed to get all my ducks in a row.
Down a bank along Lymington Road a solitary donkey enjoyed a breakfast of spiky thistles.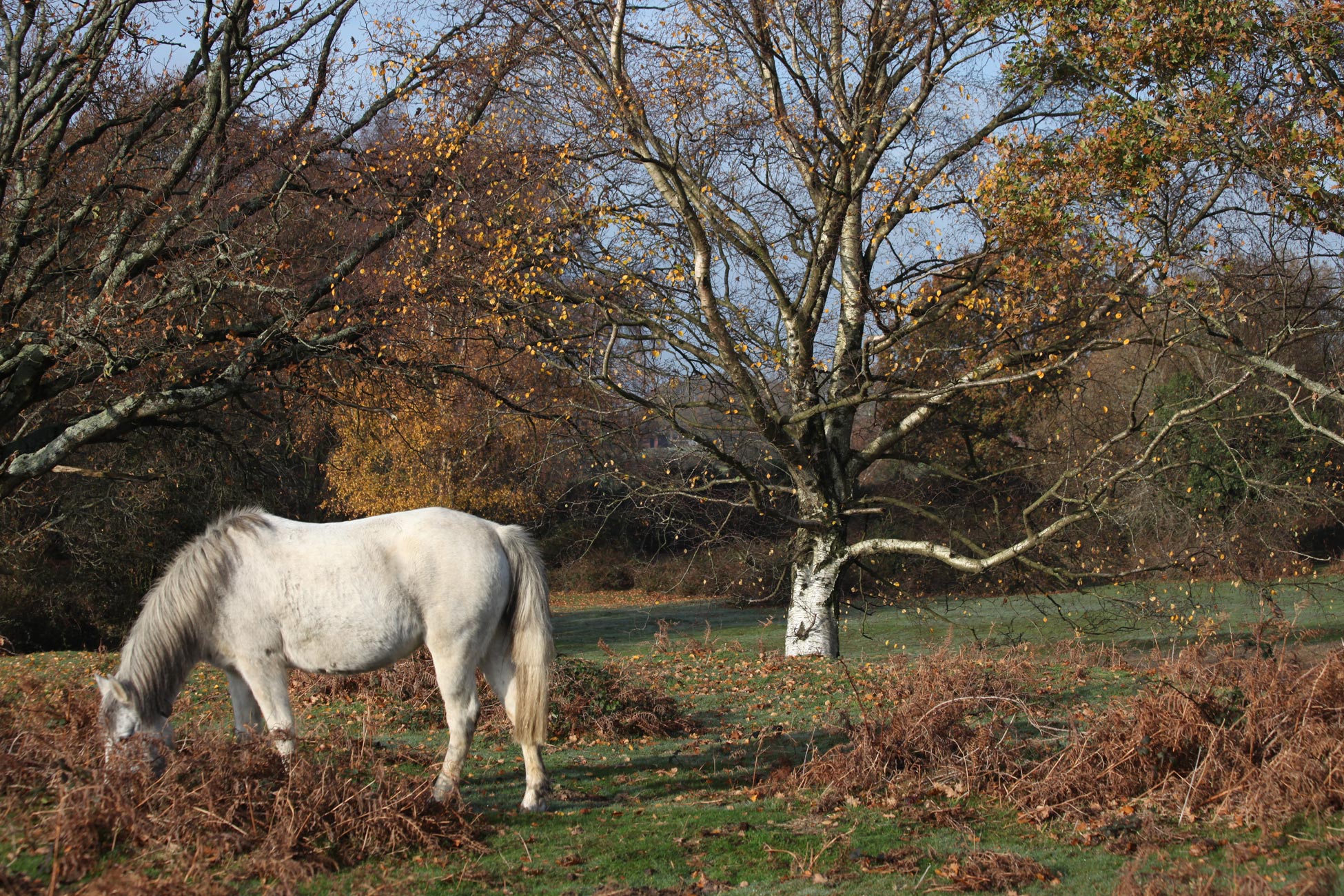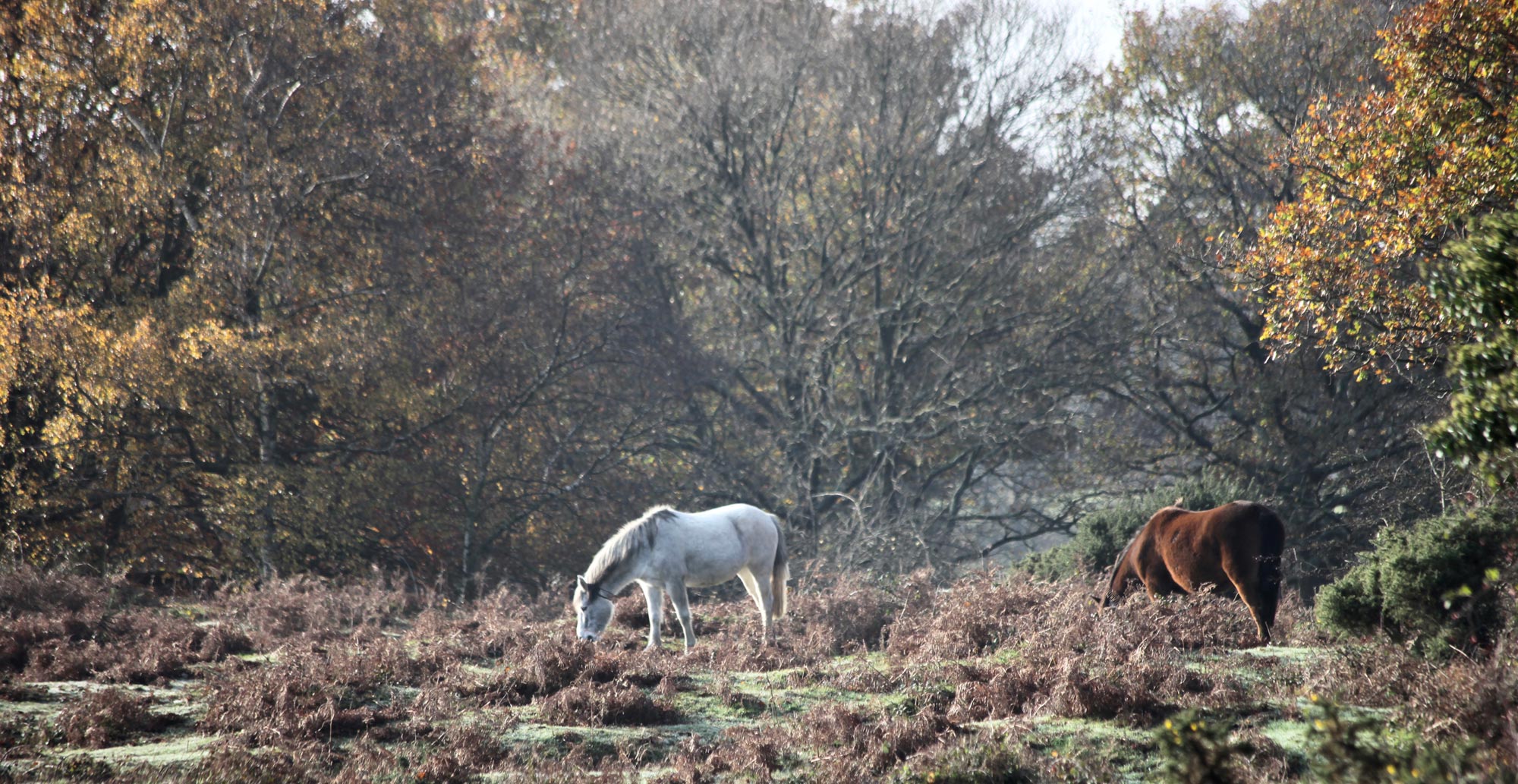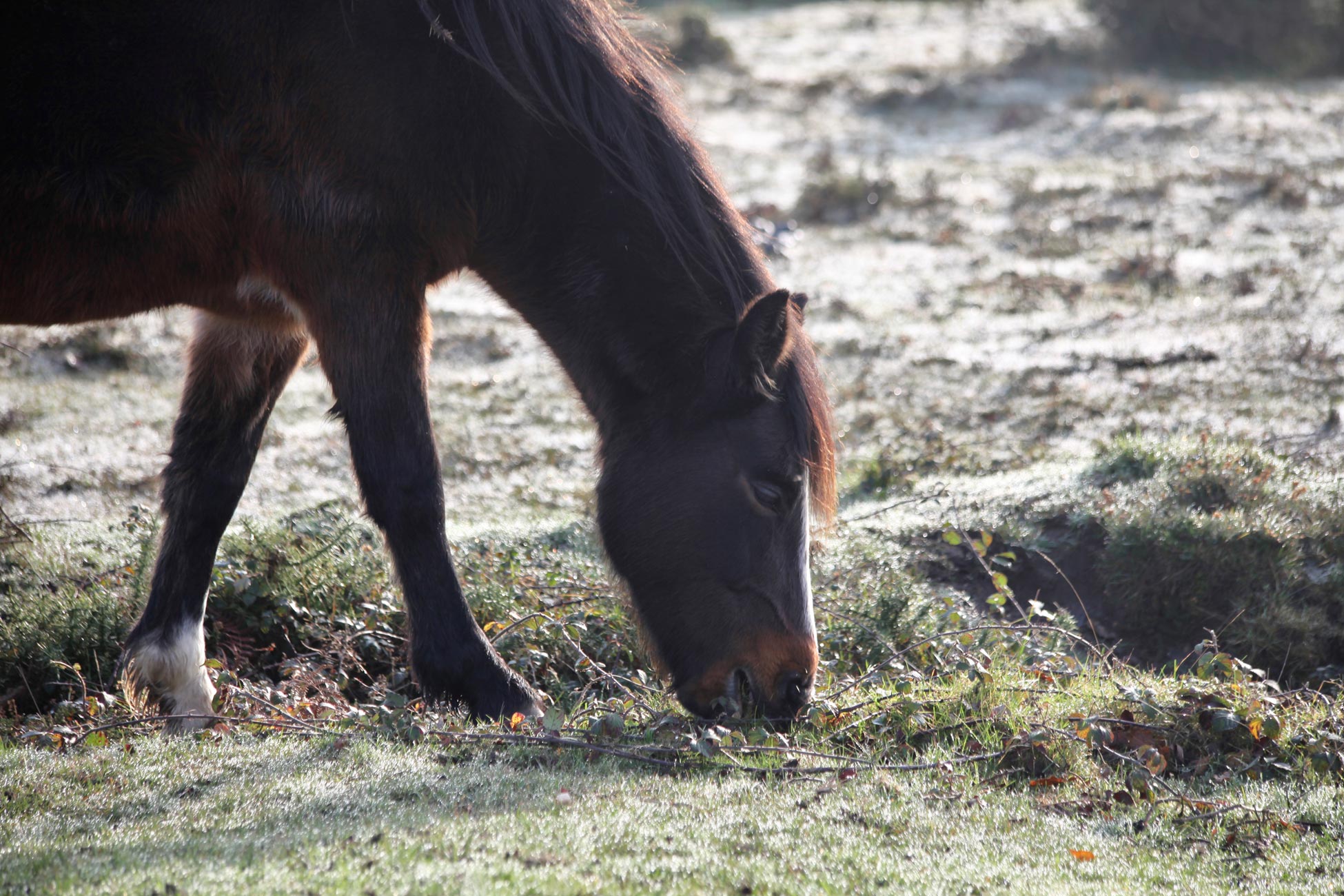 Ponies preferred grass
or languorous cogitation of the thawing frost in the hazy sunshine.
In her Modus Jackie aroused the attention of an inquisitive field horse which she photographed along with
golden silver birches and glistening white terrain.
This evening we dined on Mr Chan's Hordle Chinese Take Away's fine fare with which Jackie drank Hoegaarden and I drank more of the Coonawarra which involved opening another bottle.