This morning I converted the above post from Classic to Block edit, changing with the normal gallery. Thinking I would still need to change the galleries, the pictures of which have been disappearing, I checked back to mid-May 2014 and found all was OK.
Feeling somewhat relieved I then continued my forward momentum, converting the four following posts and changing some categories to Garden:
We English were known for obsessing about the weather long before the increasingly extreme, wild, terrifying, global fluctuations of recent decades. Our temperate climate is currently suffering less than many from fire, but torrential flooding is becoming more prevalent across UK.
Today the temperature in our gentler area of the country has plummeted to a good 10 degrees Celsius less than it was a few days ago when we had been hoping for rain denied us for weeks. Gloomy rough-hewn slate blocks the sun, and gusts of a stiff breeze toss flora and foliage every which way.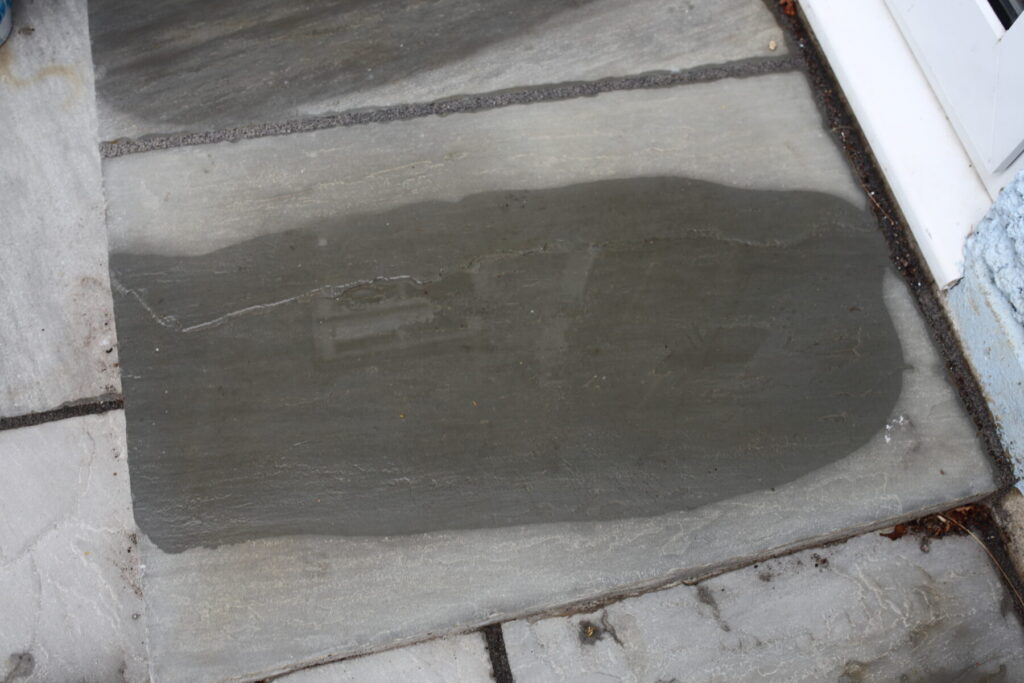 Even the promised rain couldn't manage much more than a faint reflection in the patio paving.
That is why I spent the morning as I did and the afternoon making a good start on reading Lawrence Durrell's "Livia".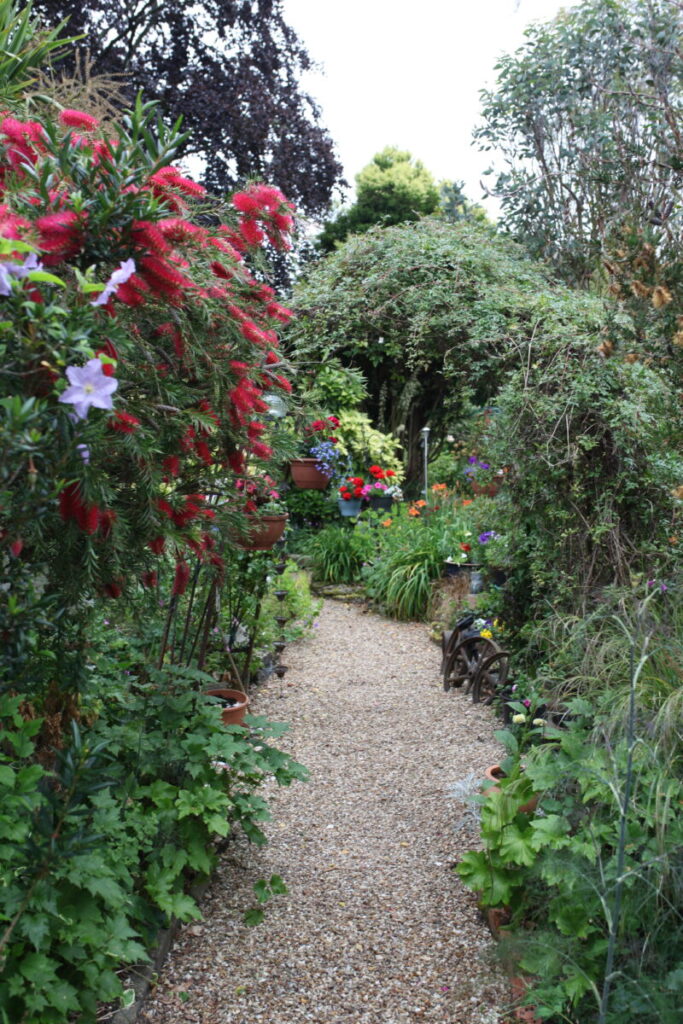 Jackie, however, did manage another two metres of the Brick Path weeding and the planting of an urn that Martin had recovered from behind the garden shed yesterday.
We can no longer watch Cricket Test Matches live on Freeview television, so my custom is to avoid radio coverage and turn off BBC TV news when it comes to sport, so that I remain blissfully ignorant of events until the evening transmission of highlights.
Today is the third day of the second Ashes match between England and Australia, so I won't know until after dinner what happened yesterday once our middle order lashing lemmings launched themselves over the alluring antipodean cliff to squander the optimistic morning. As usual I will refrain from telling you for fear of spoiling your own deferred gratification.
This evening we all dined on a medley of tasty sausages and creamy mash; firm carrots and Brussels sprouts, and meaty gravy with which Jackie drank Hoegaarden and I drank Lock Keeper's reserve Shiraz 2022.