On this bright and sunny morning here was I working with WordPress innocently oblivious of just what the Head Gardener meant by tidying up Félicité Perpétue and the shrubs she had been swamping. I had picked a few tomatoes.
Assuring me that the rose would be glorious in a couple of years, she proudly showed me how far she had got, ensuring that my tomatoes featured in the photograph to cheer me up.
By the time we visited Everton Post Office and continued for a forest drive the temperature had become quite hot.
I have already featured Robert Gill's scarecrow in http://derrickjknight.com/2020/08/20/more-water-for-the-animals/ The notice attached to this home in Everton Road advises that this witty and well-made offering is one of six entrants, the list of which is available on line. We drove round for a while looking for the other four, but didn't find any. The annual trail is clearly a Covid casualty.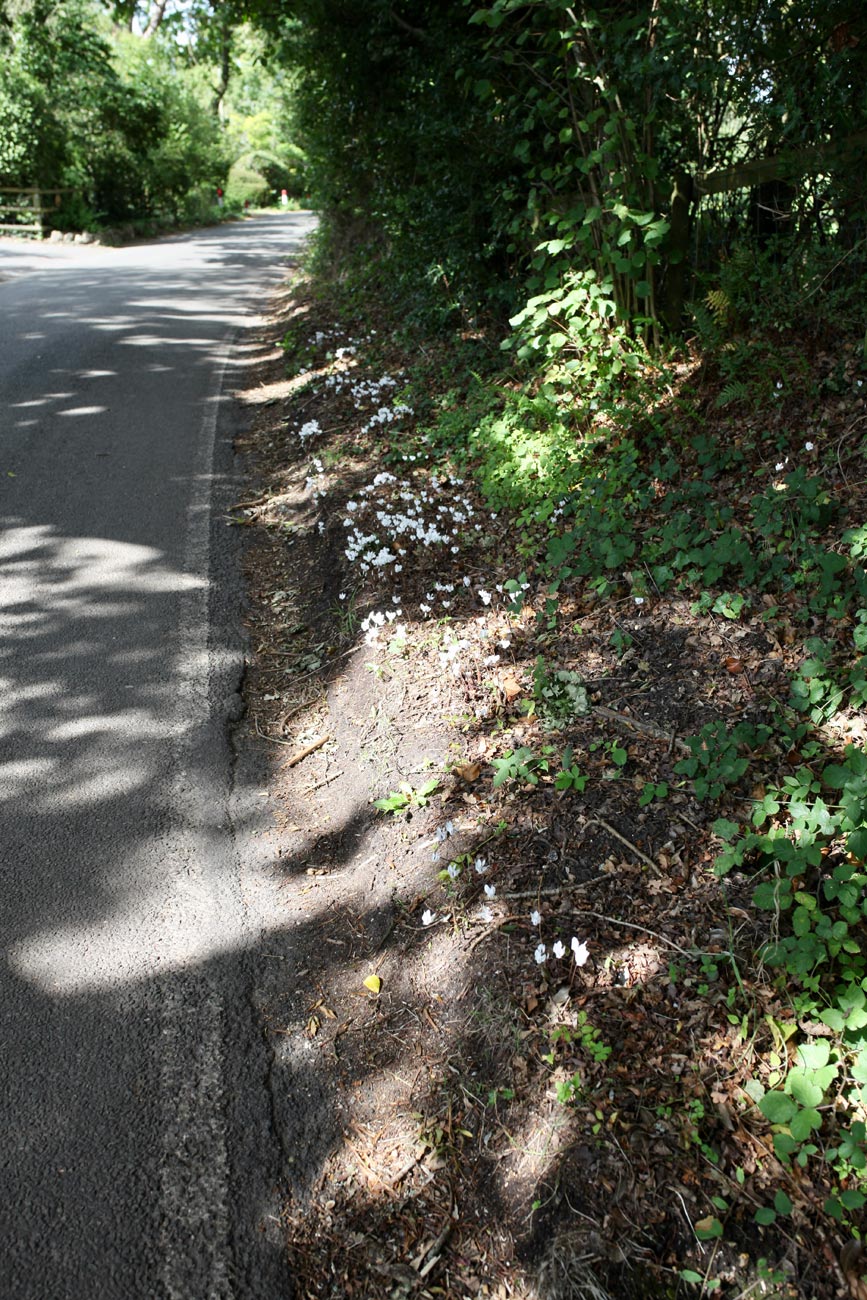 Cyclamen, like these on Barrows Lane, are now lining the verges. Ours, incidentally, are already over.
Longslade View, where I stopped for these photographs, is just outside Brockenhurst. It is such a shame that it should be necessary to display notices throughout the forest forbidding overnight parking, barbecues, and fires.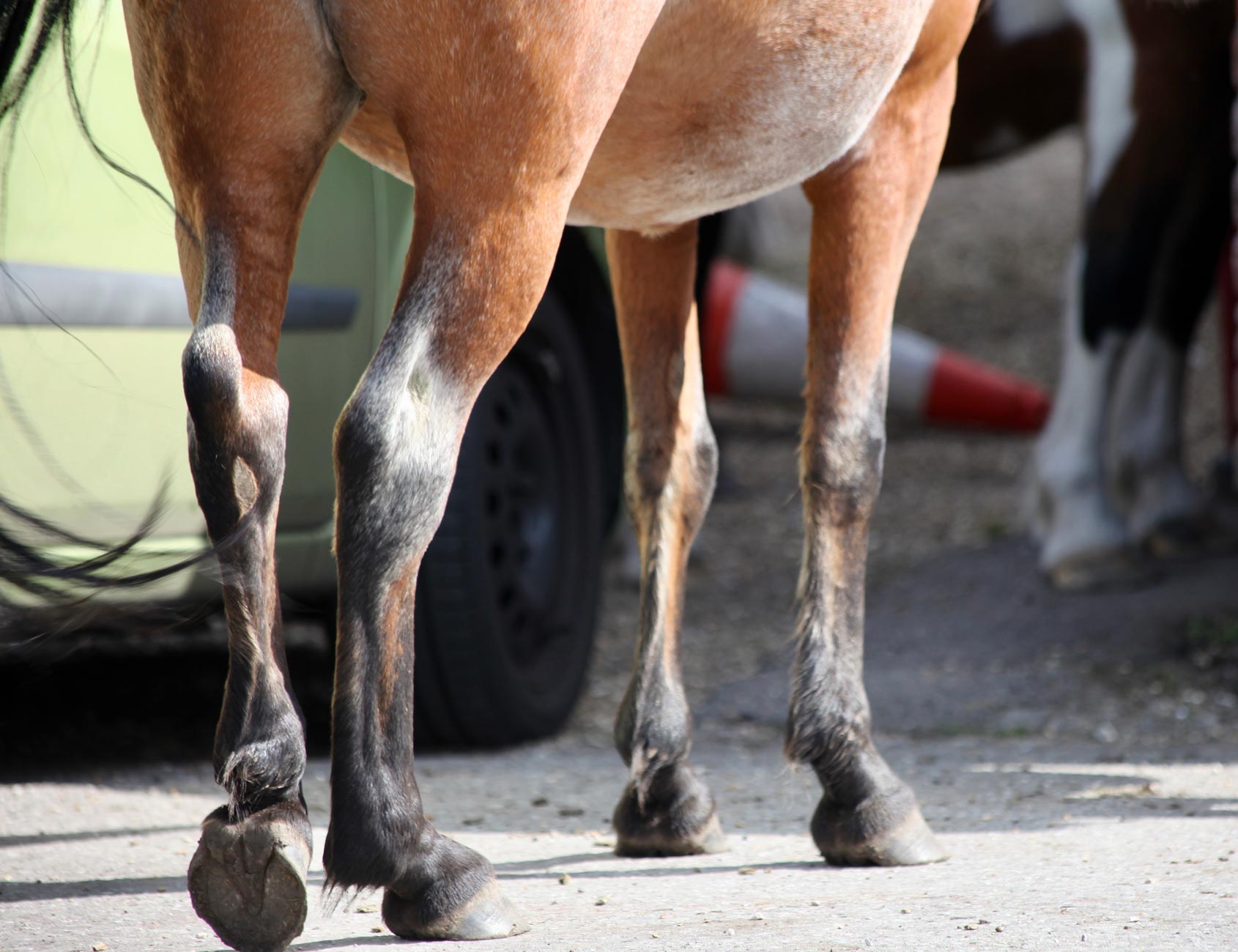 Outside Pilley Community Shop constantly twitching tails demonstrated what torment these clustered, patient, animals were undergoing as flies encircled their heads, backs, nether regions, and eyes. No sound did they make as they absorbed the airborne assault.
This evening we dined on Mr Pink's excellent fish and chips, Garner's choice pickled onions and Tesco's tangy gherkins with which Jackie drank Hoegaarden and I drank more of the Rioja.