It was a pair of grey ponies at the crossroads that prompted me to ask my willing Chauffeuse to park beside
the stream at Ibsley ford, where a story began to unfold.
The greys, casting their shadows in the morning sunshine, were mirrored by a couple of cyclists engaging in a lengthy conversation before parting and going their separate ways.
Leaving its companion to admire her silhouette, the lead pony
climbed to a higher level and, despite acorns being poisonous to horses, began to snuffle around them.
A kindly woman parked nearby, left her vehicle, and began lobbing apples in the direction of the animal that had remained on the green. You may need to bigify these pictures to see the airborne fruit just beneath a cycle wheel.
Having emptied her carrier bag the lady returned to her car and continued on her way, leaving the recipient of her largesse wondering what to do next.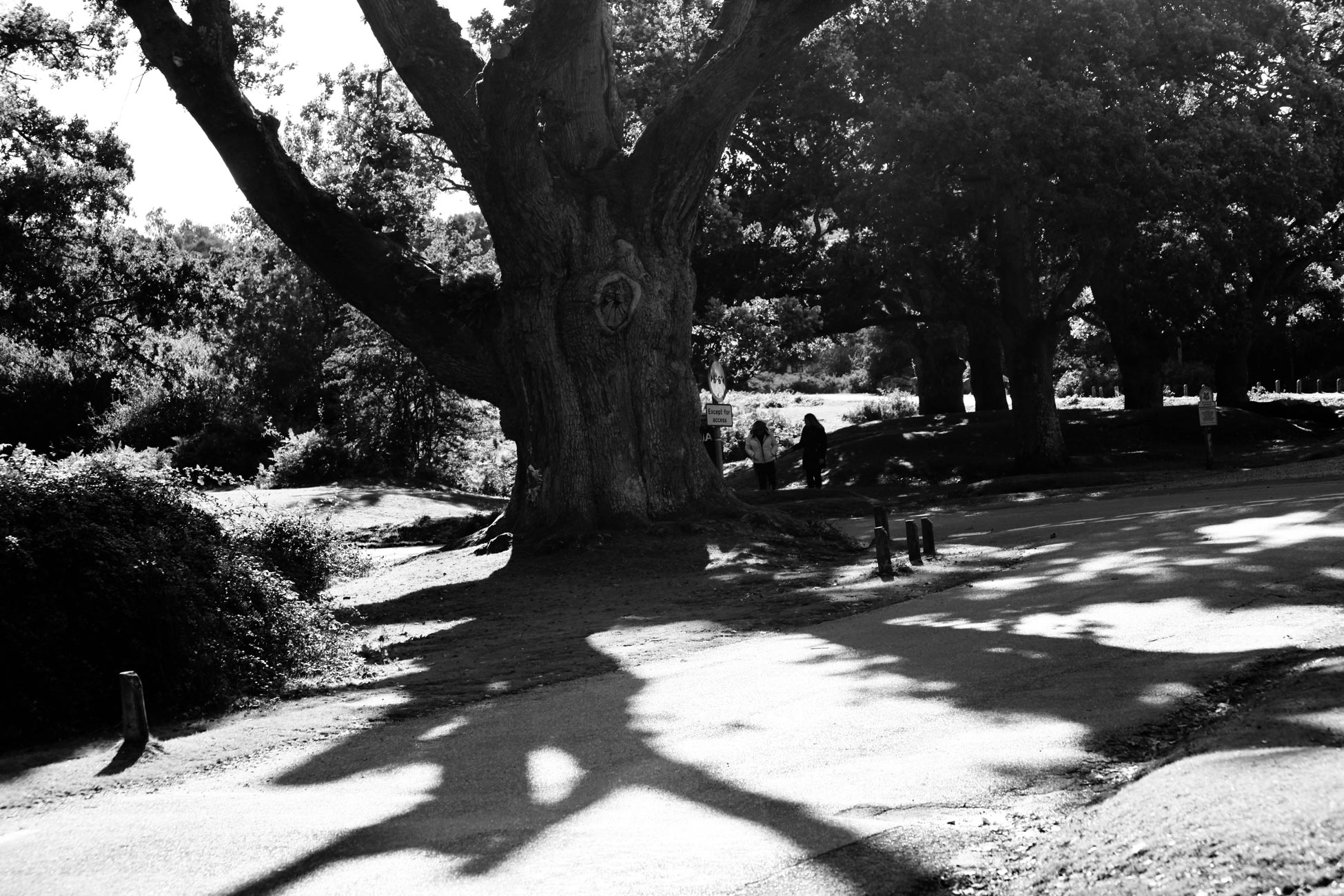 There are a number of mighty oaks at this location. Here, one is host to an intriguing fungus; another leans over a stream; and a third casts long shadows.
This comparative youngster has seen better days.
Visiting holiday children spent many happy hours on this makeshift swing.
On the other side of the ford the continuing stream
has recently been bridged by a fallen tree which will see no better days.
I photographed some autumn leaves and turned to find that
Jackie had been focussed on me.
In nearby fields, reflecting the much colder, albeit bright, weather, field horses are back in their winter rugs.
We drove on to Hockey's where we brunched, even though on technically takeaway meals, this time in
a warm covered dining area with its antique displays.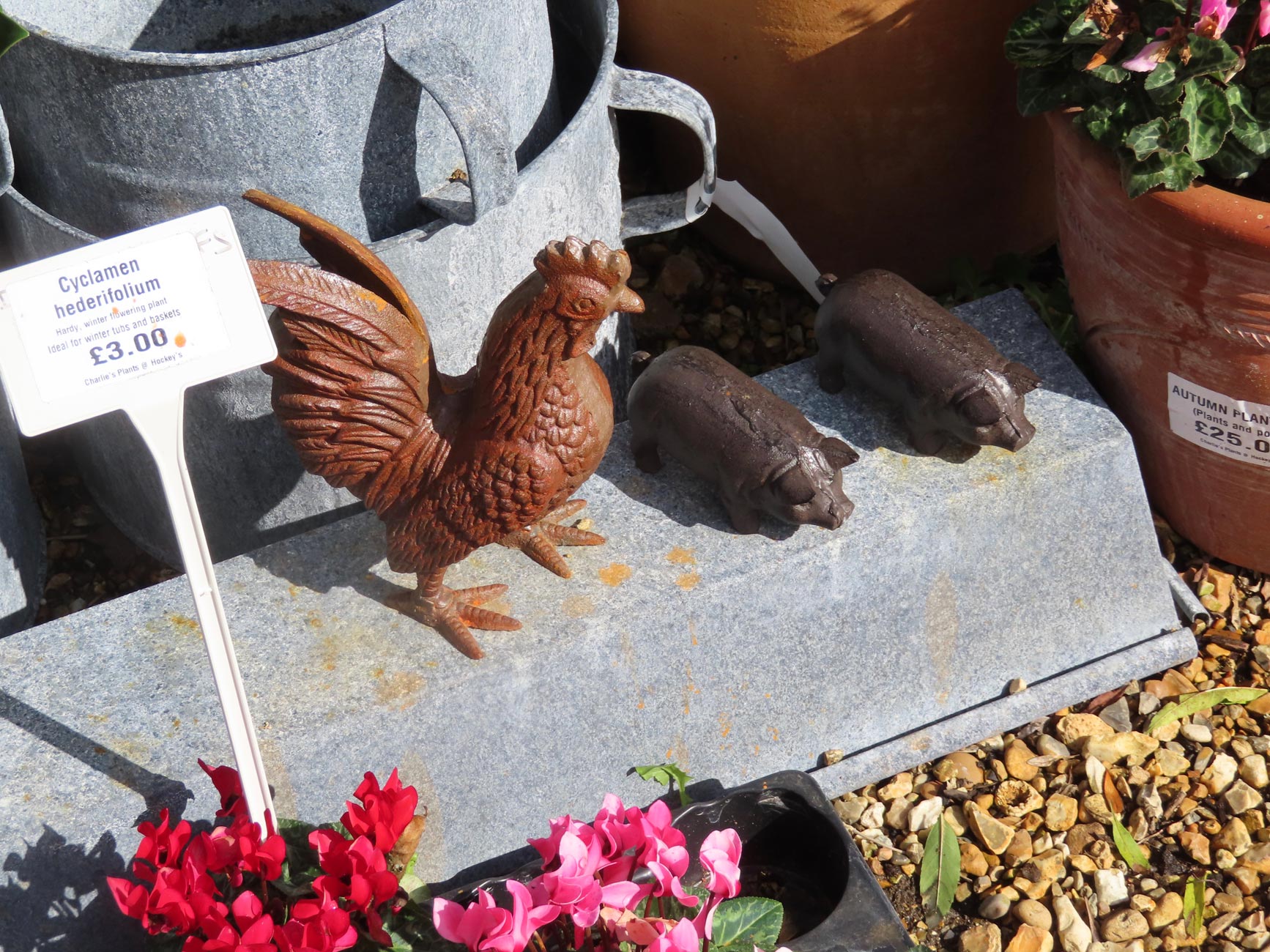 We had travelled to the north of the forest in search of peckish pannage porkers, but the only ones we met were these on Hockey's pots.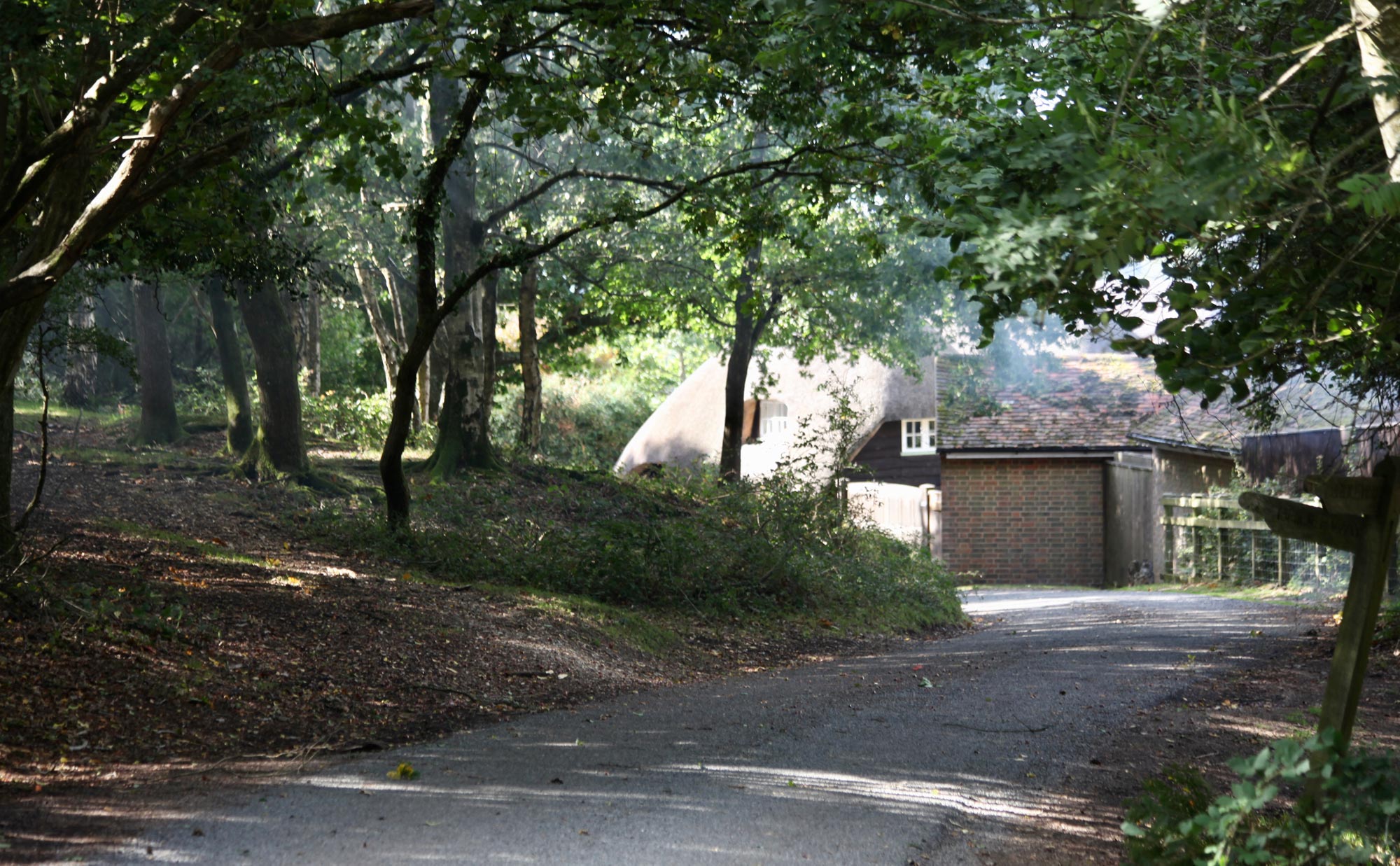 On the road to Gorley I photographed a fence and its accompanying gate; a lane with smoke wafting past a thatched cottage; and sunlight piercing the same vapours within the dappled woodland.
Jackie meanwhile focussed on
the ancient craft of hedge laying
and a winsome weather vane, in the process pausing for the wind to produce a pleasing direction.
Later, we presented a dilemma to a hind and fawn imitating a pair of rabbits in headlights. They eventually decided to take the road ahead, until they encountered an oncoming woman. What now?
The walker moved aside and they scampered back into the trees.
This evening we dined on oven fish, chips, and peas with which Jackie drank Hoegaarden and I drank more of the Shiraz.