Late this morning Barry, our chimney sweep and roofer, visited to look at our leaking kitchen roof. He is very busy but, a good friend, will fit us in as soon as he can.
After lunch, with violent winds still blowing, we moved the now covered patio chairs to a more sheltered position beside the house.
This afternoon we enjoyed longer bouts of sunshine between the heavy showers.
Jackie parked beside Holmsley Passage up which I wandered for a while, photographing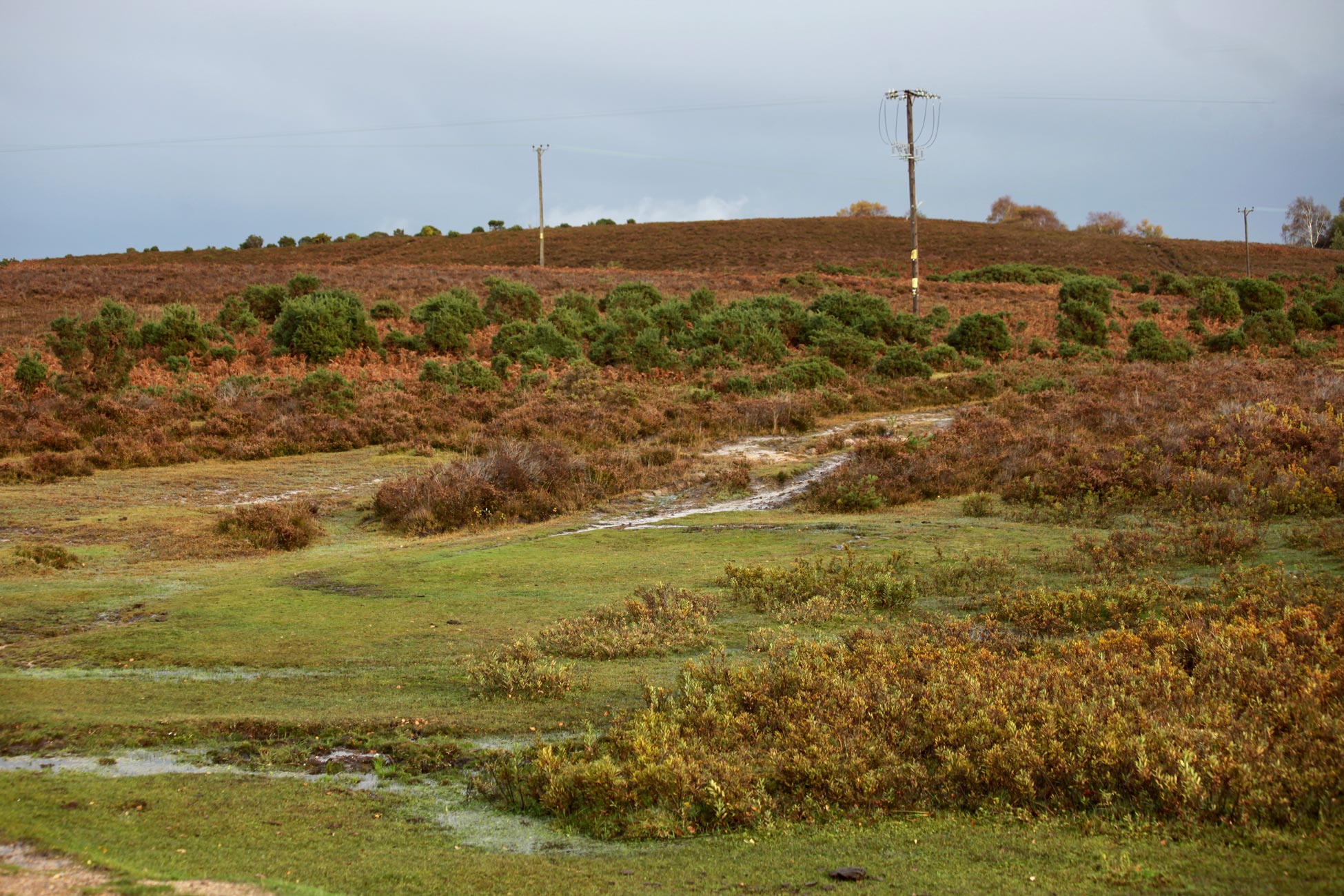 the autumnal landscapes.
Jackie made two contributions. The second is "Where's Derrick" (3).
As it is half-term for schools we have been visited by a number of cyclists, some of whom, with walkers
made use of the footpaths which are all that remains of the railway line axed by Dr Beeching
We continued to Bisterne Close where again Jackie parked and I wandered.
It was the dead birch against the deep indigo sky that tempted me out of the car to photograph additional trees and shadows; bright beech leaves; and old gold bracken.
From her car the Assistant Photographer watched a squirrel, its head drilling rapidly as it gripped the snack it was enjoying.
On our return through Holmsley Passage I communed with ponies in the woodland where
the low sunlight piercing the shadows demonstrated the efficacy of the reflective collars some of these creatures wear to increase their night-time visibility. Notice which of these do not have them fitted. In this age of Covid 19 we rarely see an infant wearing a mask. So it appears to be with foals and collars.
This evening we dined on Jackie's wholesome chicken and vegetable stoup, toast, and spicy pizza, with which she drank Hoegaarden and I finished the Trigales.