On a dull and frosty morning Jackie photographed some aspects of the garden.
A perky dragon was garlanded in frosted ivy; the 'Autumn' sculpture vied with winter;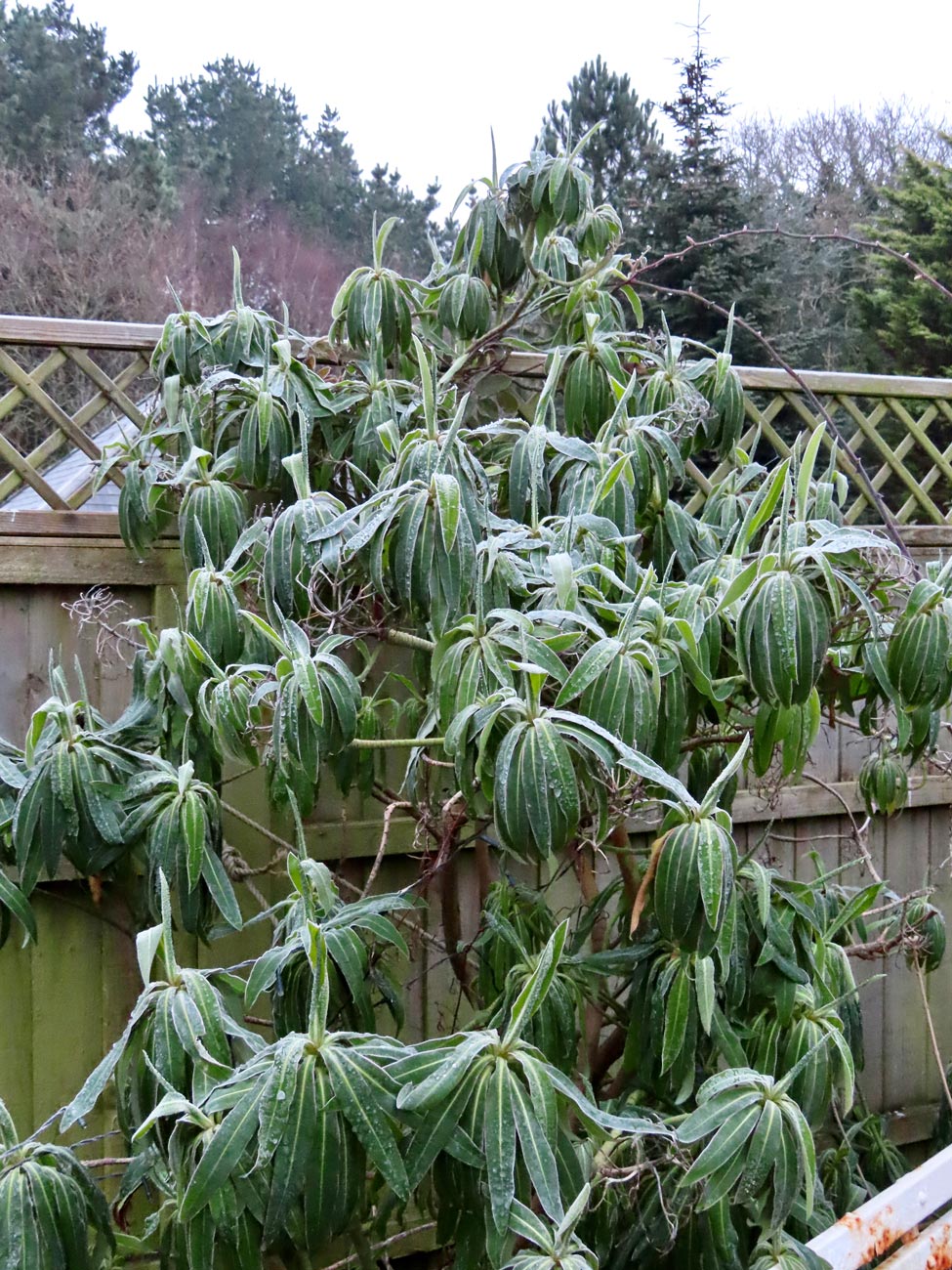 euphorbia, cordyline Australis, and rose leaves bore fringes of frost and lingering water drops;
some potted pansies were rather limp, while iris reticulata and tulips broke the soil in defiance.
By the time we drove over to Pilley to present Elizabeth (in our bubble) with a tub of Jackie's substantial chicken and vegetable stoup, the skies had brightened.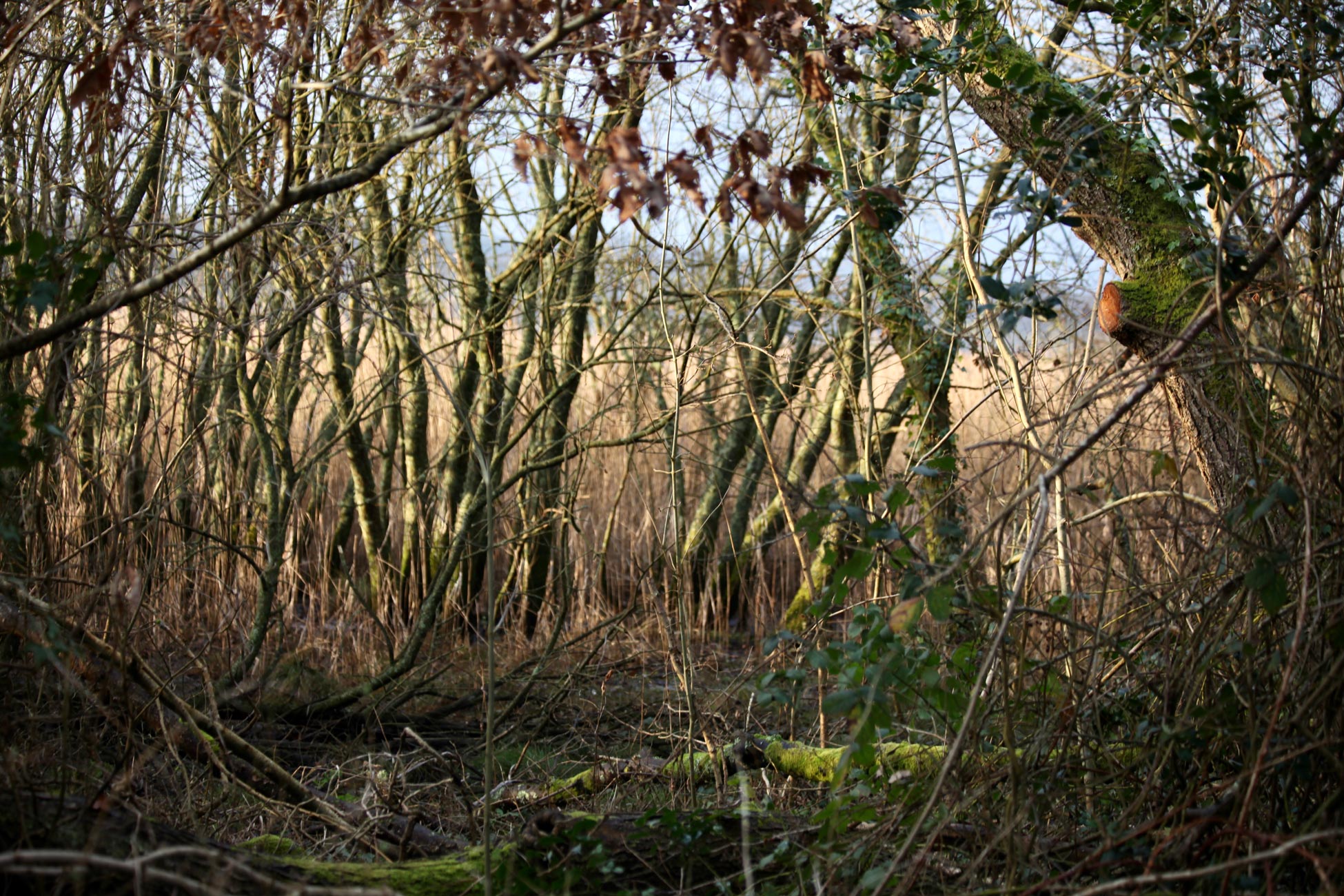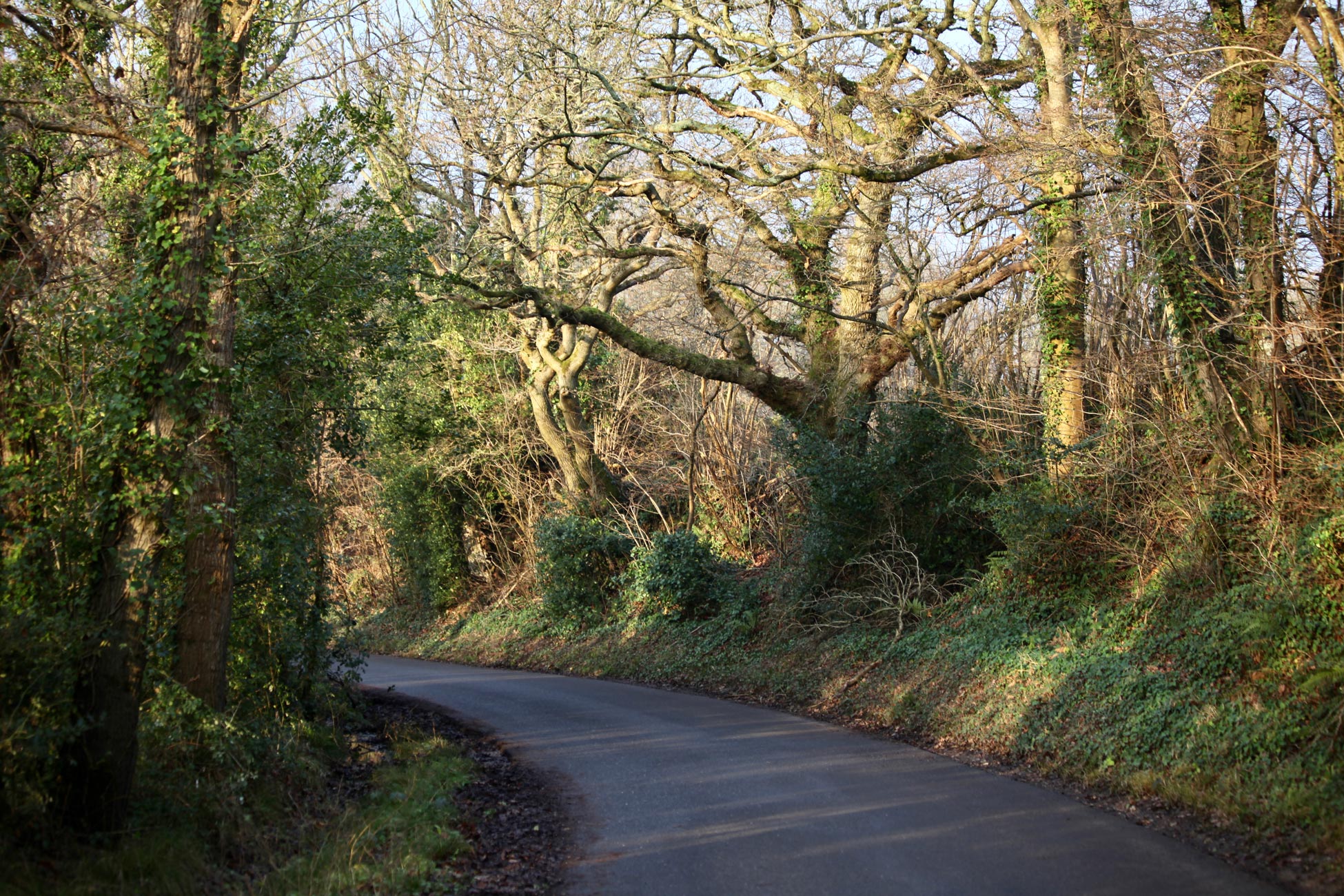 In the woodland alongside Undershore a soft toy had successfully scaled the wall that is the undercarriage of a fallen tree.
The decorated postbox in Pilley Street now bears the year date 2021;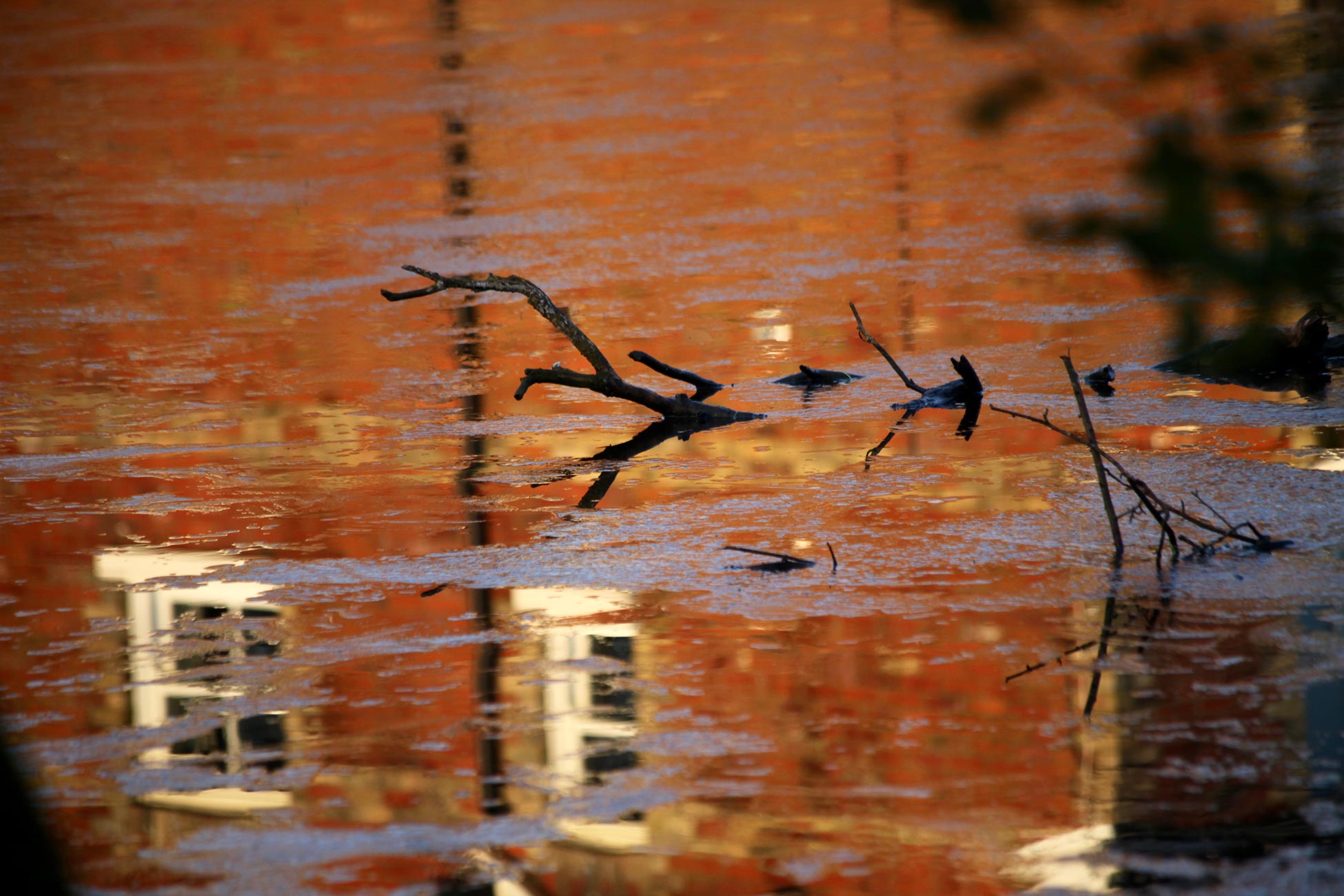 the icy old quarry lake bears branches and reflections.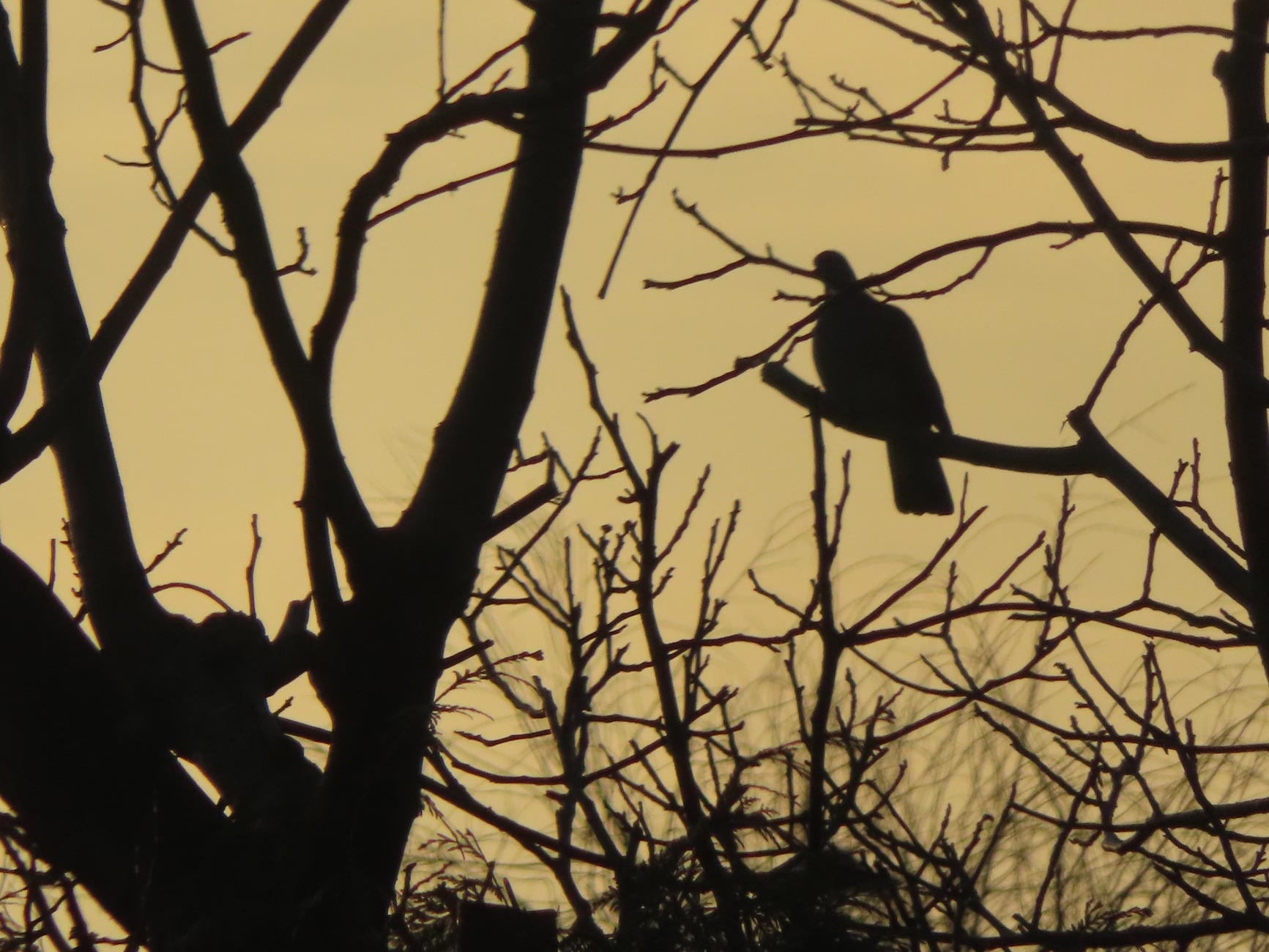 At Walhampton I photographed a pheasant on the verge and Jackie focussed on a silhouetted wood pigeon;
on Monument Lane while I caught the lowering sun behind trees Jackie picked out its tipping the monument railings.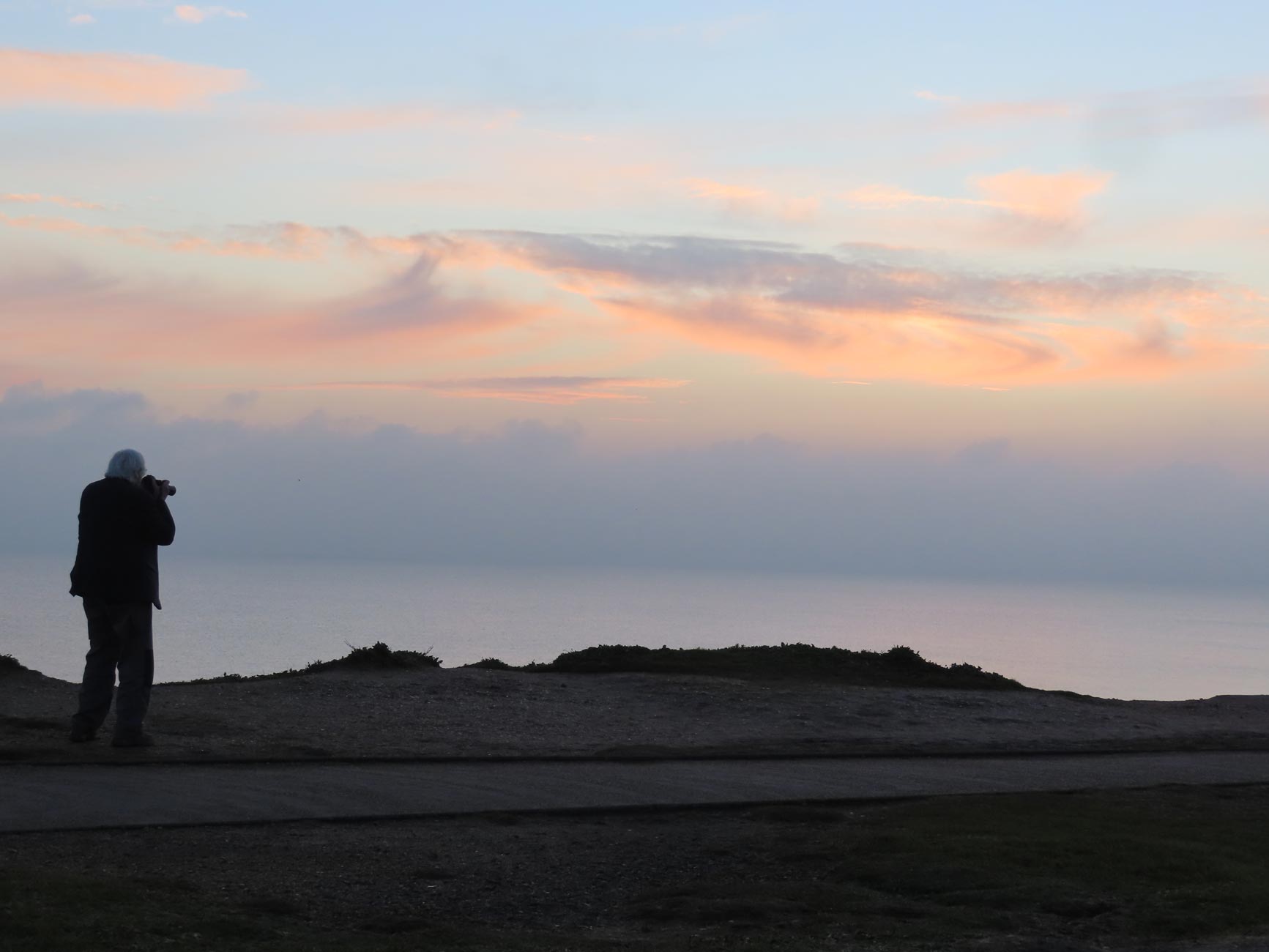 Finally the Assistant Photographer caught me
focussed on the dying sunset and twilight haze shrouding the Isle of Wight and The Needles at Milford on Sea.
This evening we dined on succulent fillet steaks; crisp oven chips; moist mushrooms; nicely charred onions; cherry vine tomatoes; and a colourful melange of peas and sweetcorn, with which Jackie drank Hoegaarden and I drank Patrick Chodot Fleurie 2019.