This morning,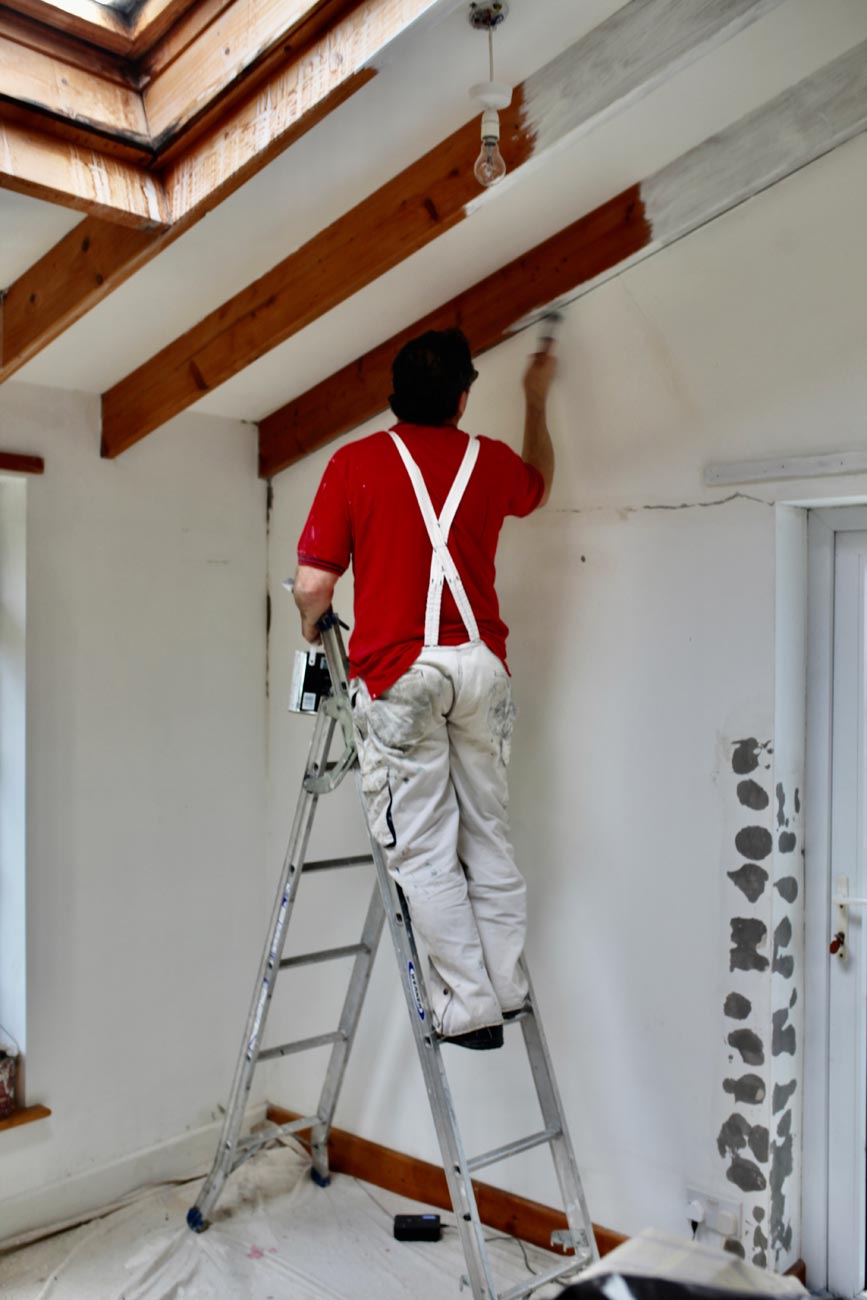 while Nick Hayter continued decorating our kitchen after Barry had repaired the leaking roof, I watched the fourth day's play of the Test match between India and England at Chennai broadcast on Channel 4.
This afternoon we drove to Grove Pharmacy at Christchurch Hospital for Jackie's first Covid-19 vaccination. Her procedure was even quicker and smoother than mine.
We took a short diversion through the forest on our way home. With the temperature having plummeted to 0 degrees centigrade we experienced very fine snow throughout our trip.
Just outside Burley the moorland pools were iced over and bearing locked in branches.
The one shaggy haired, muddy legged foraging pony we encountered seemed oblivious of the falling fine floury precipitation.
Deer on Burley Manor lawn hugged the fenced boundaries, maybe seeking shelter from the hedges beyond.
Our next stops were at Otter and Everton Garden Centres where we bought a solar lamp and a shepherd's crook on which to hang it for Elizabeth whose birthday it is today. We delivered them and stuck them in her lawn.
We have noticed a new phenomenon, one example of which Jackie photographed alongside Jordan's Lane. It seems that cars are throwing up spray from the pools on the tarmac which have frozen in the process of dripping.
This evening we dined on oven fish and chips, baked beans, pickled onions, and gherkins, with which Jackie drank Hoegaarden and I drank Languedoc Montpeyroux Recital 2018.