This morning we visited Ferndene Farm Shop to buy three large bags of compost and a couple of trays of pansies, after which we took a drive into the forest, where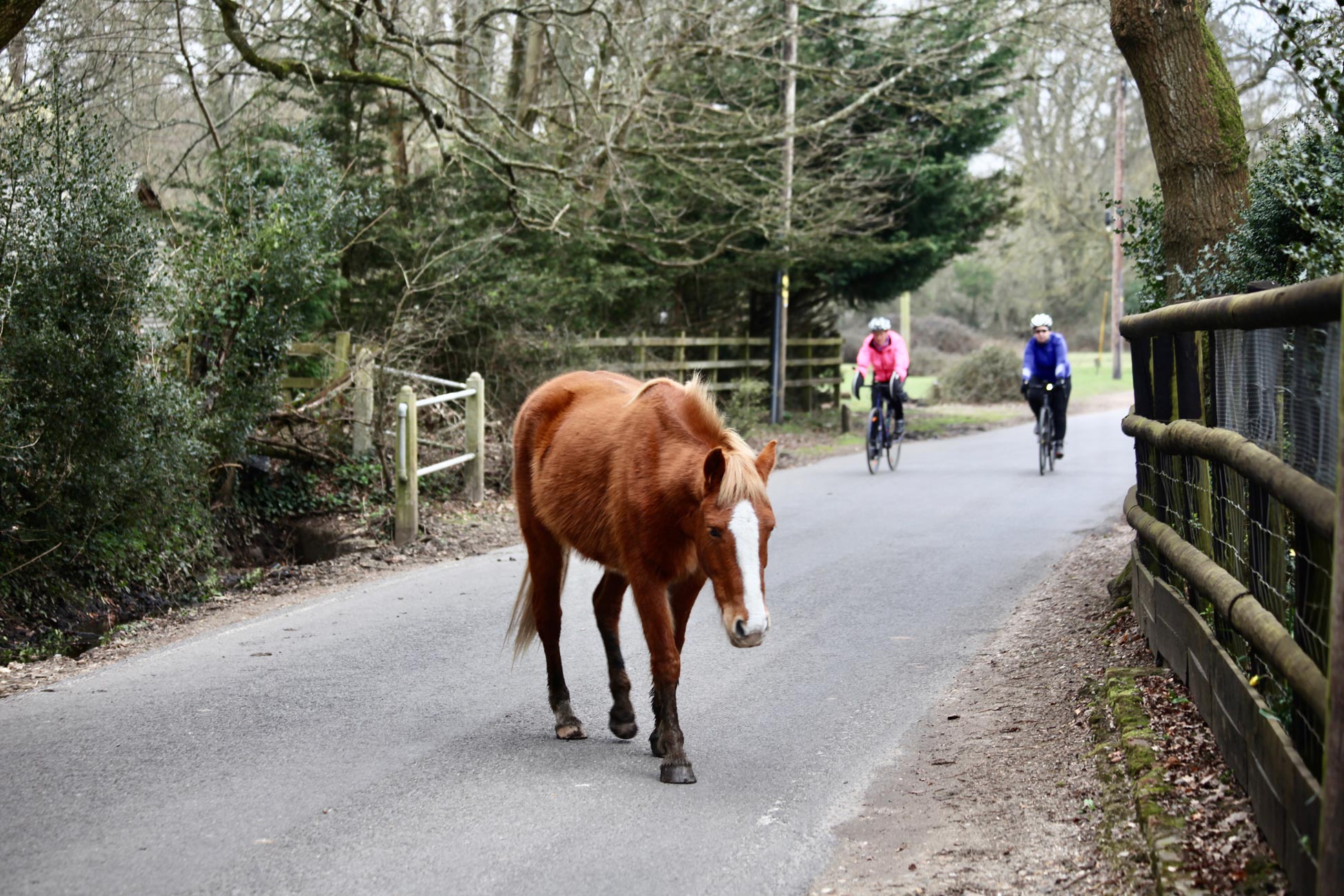 my quiet communing with an inquisitive pony opposite the entrance to Ibsley Drove was disturbed by the clear voices of a couple of approaching cyclists, and
the sudden explosion of raucous cawing by nesting rooks taking to the skies.
I then proceeded to bend my back more than I thought possible in order to photograph the
constant toing and froing of the prospective new parents as I imagined the males kept the incubating females supplied with provender, and occasionally did sentry duty. It may be that there were hungry infants in the nests, but, even by craning my neck, I couldn't tell.
Looking down across the landscape at Ogdens North beneath leaden skies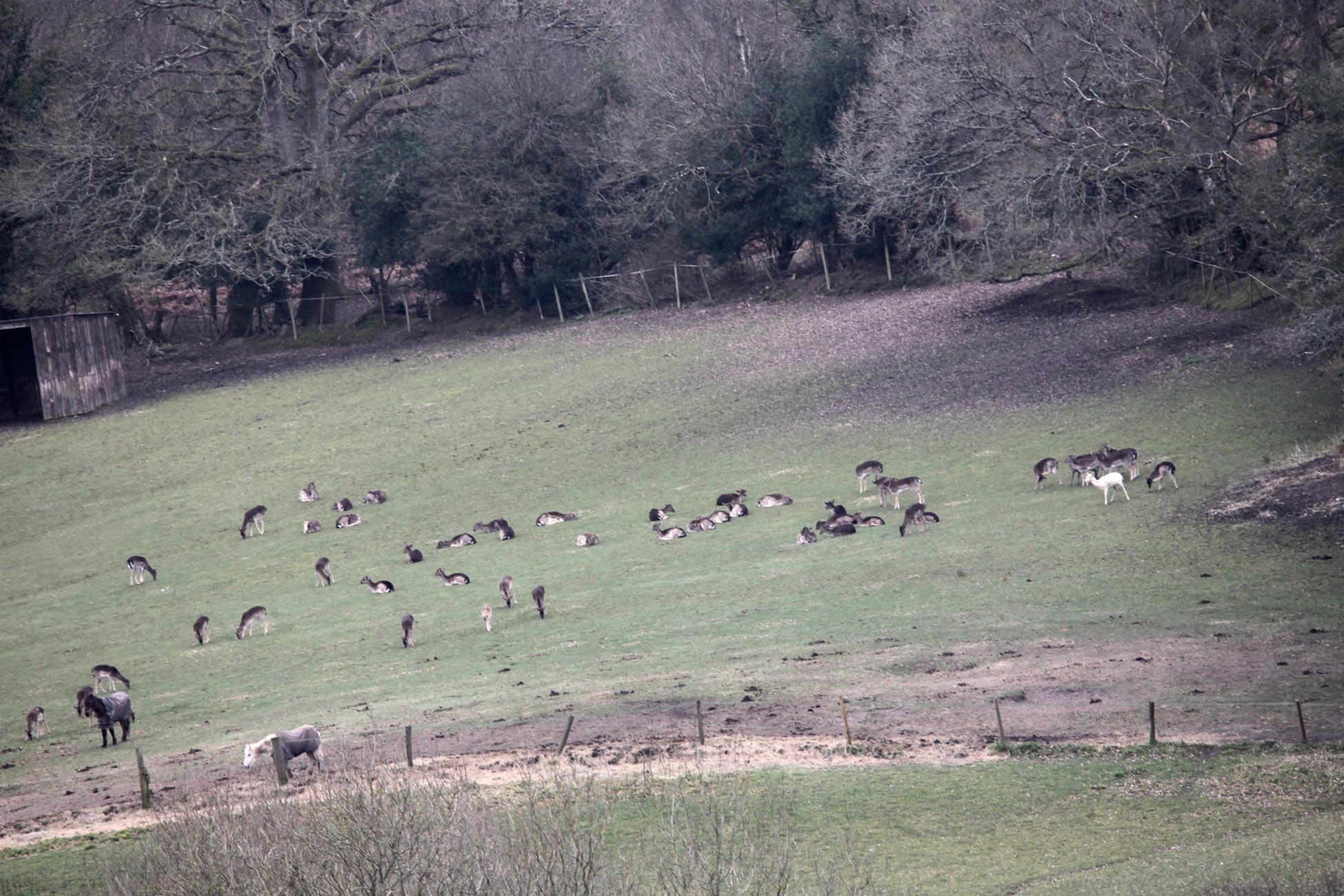 we espied a pair of be-rugged field horses sharing their paddock with a herd of deer, including a rare white one.
This evening we reprised yesterday's roast pork dinner with more of the same beverages.