On a very dull and wet morning we visited Mum at Woodpeckers. As usual, we had to be separated by a screen in which Jackie is reflected. In the second picture here my mother indicates where she recently had her second, painless, Covid vaccination.
It was not until 4 p.m. that the rain desisted and the sun put in an appearance.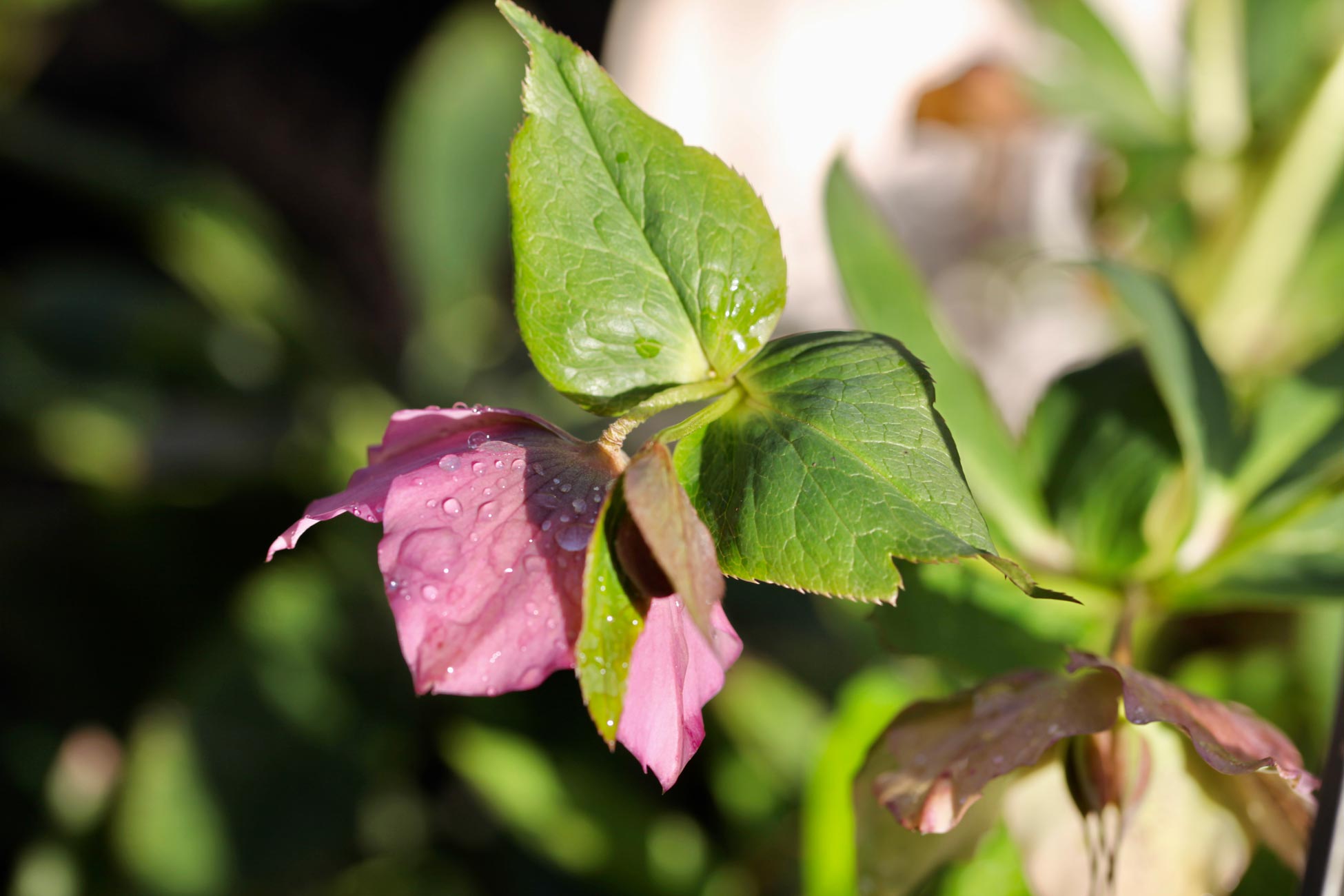 Then I put down my book and took up my camera to look round the garden where sparkling precipitation prevailed, mostly on hellebores, and additionally on the amanogawa cherry blossom, camellia and others. Euphorbia, daffodils, primroses and the lichen flower on the Nottingham Castle bench are also pictured.
This evening we dined on Hunter's Chicken Kiev; oven chips; and baked beans, with which Jackie drank Hoegaarden and I finished the Dao.