Mum is recovering from a throat infection for which she has been treated with antibiotics.
On our visit this morning she demonstrated the site of her discomfort and explained that she had refused to stay in bed in favour of sitting in her chair to get herself moving.
This afternoon we took a drive into the forest.
The sight of ponies exercising their ancient pasturage privileges in view of Fawley Refinery from Exbury Road prompted reflection on past and present juxtaposition..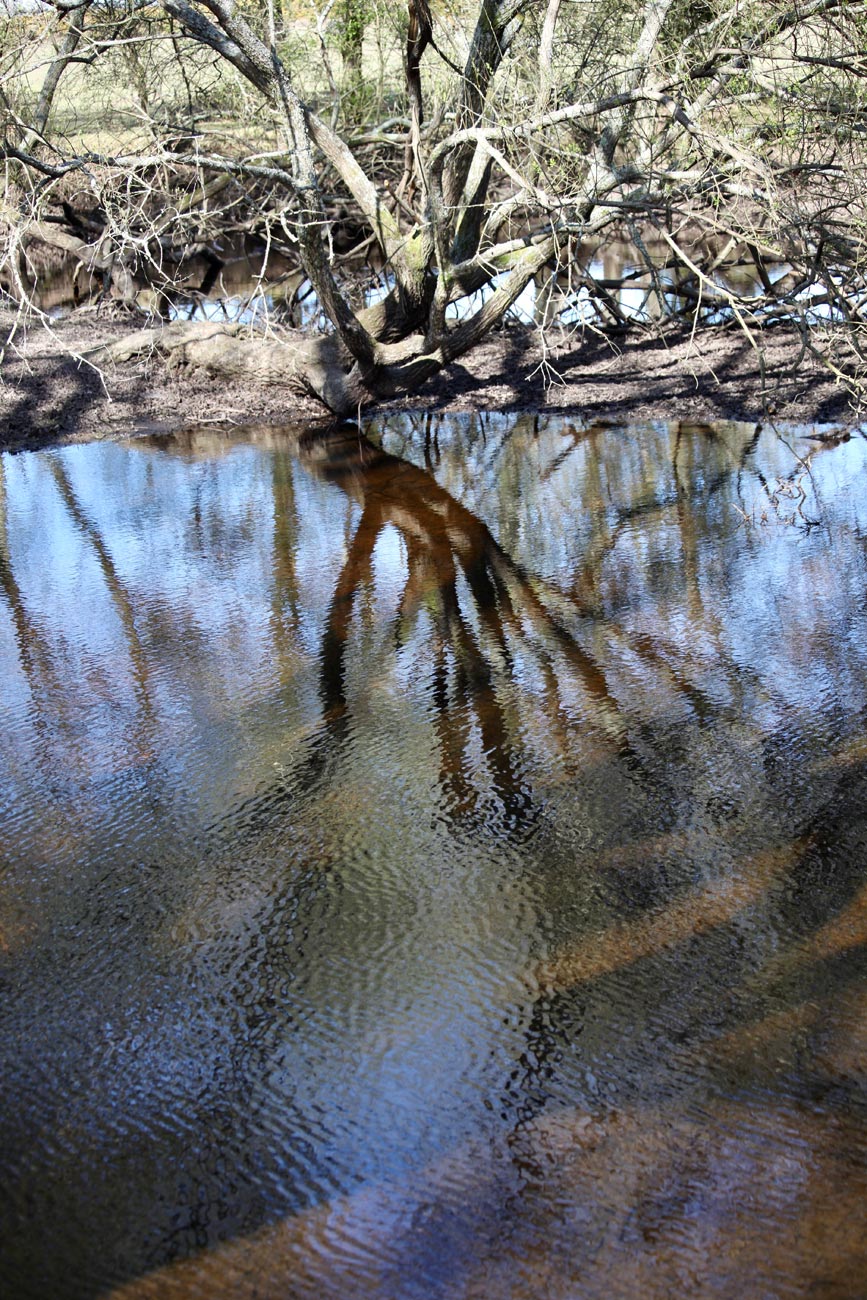 Nearby, different reflections remain temporarily possible in a rapidly drying rippling pool. Long shadows were cast across both expanding borders and diminishing water levels.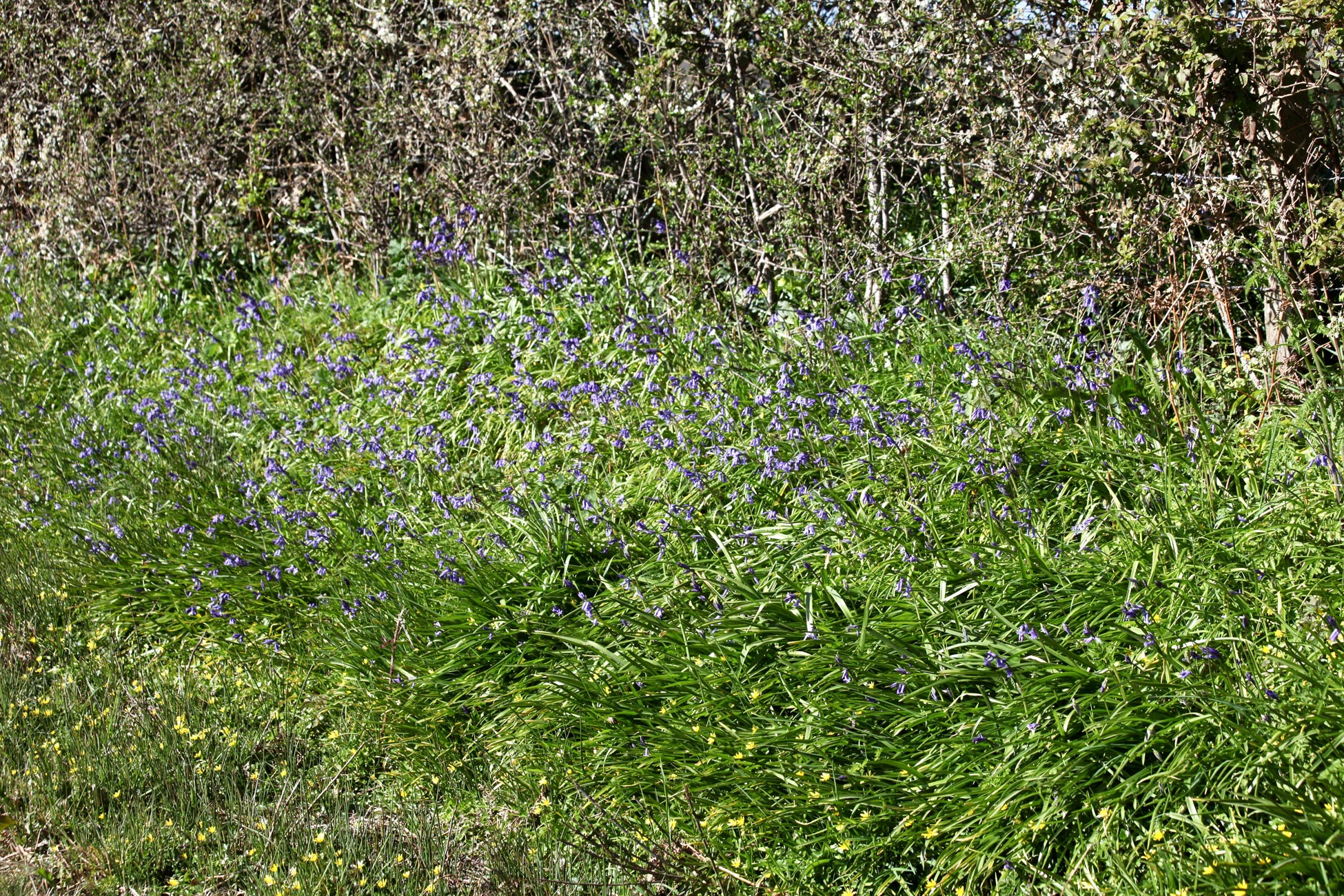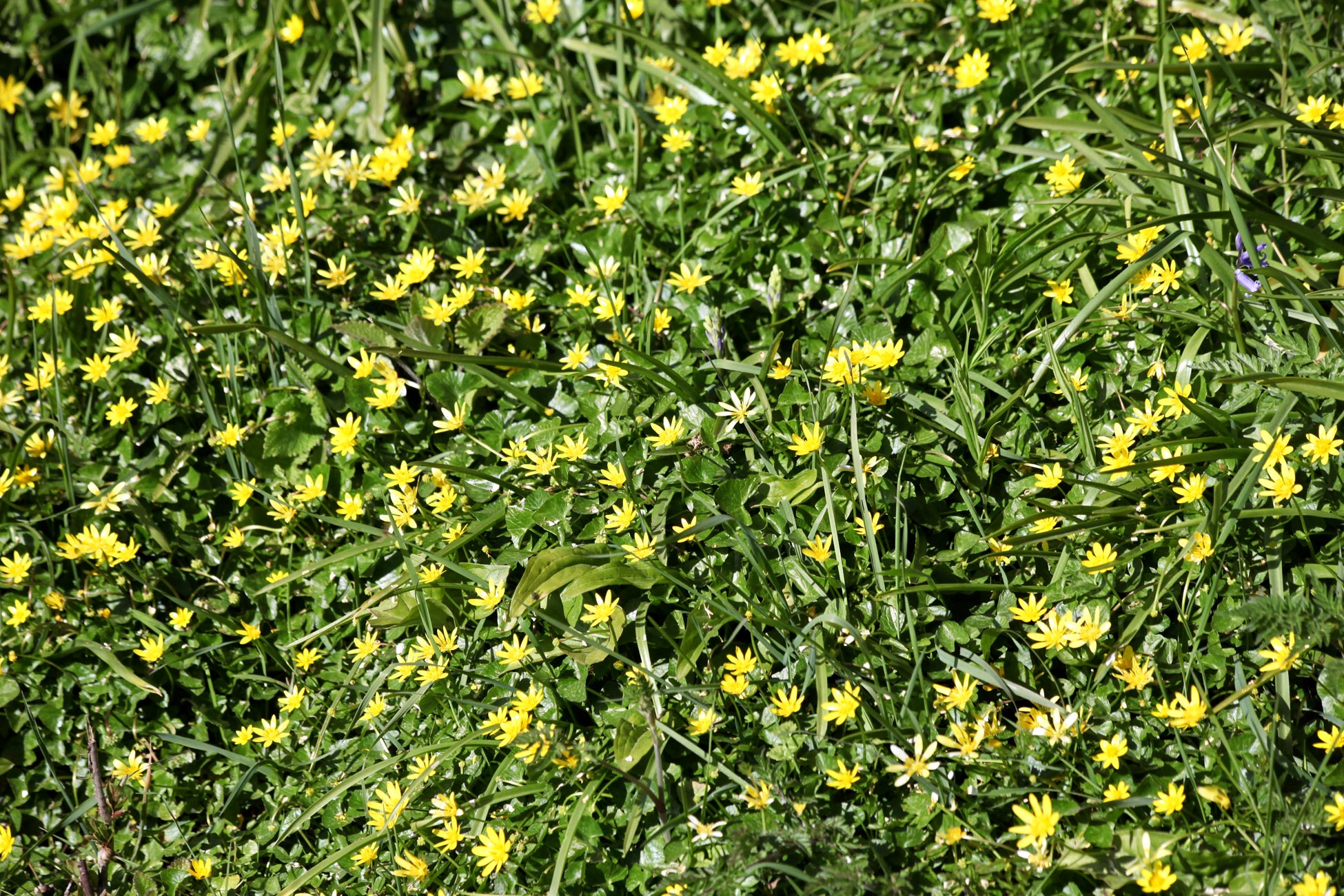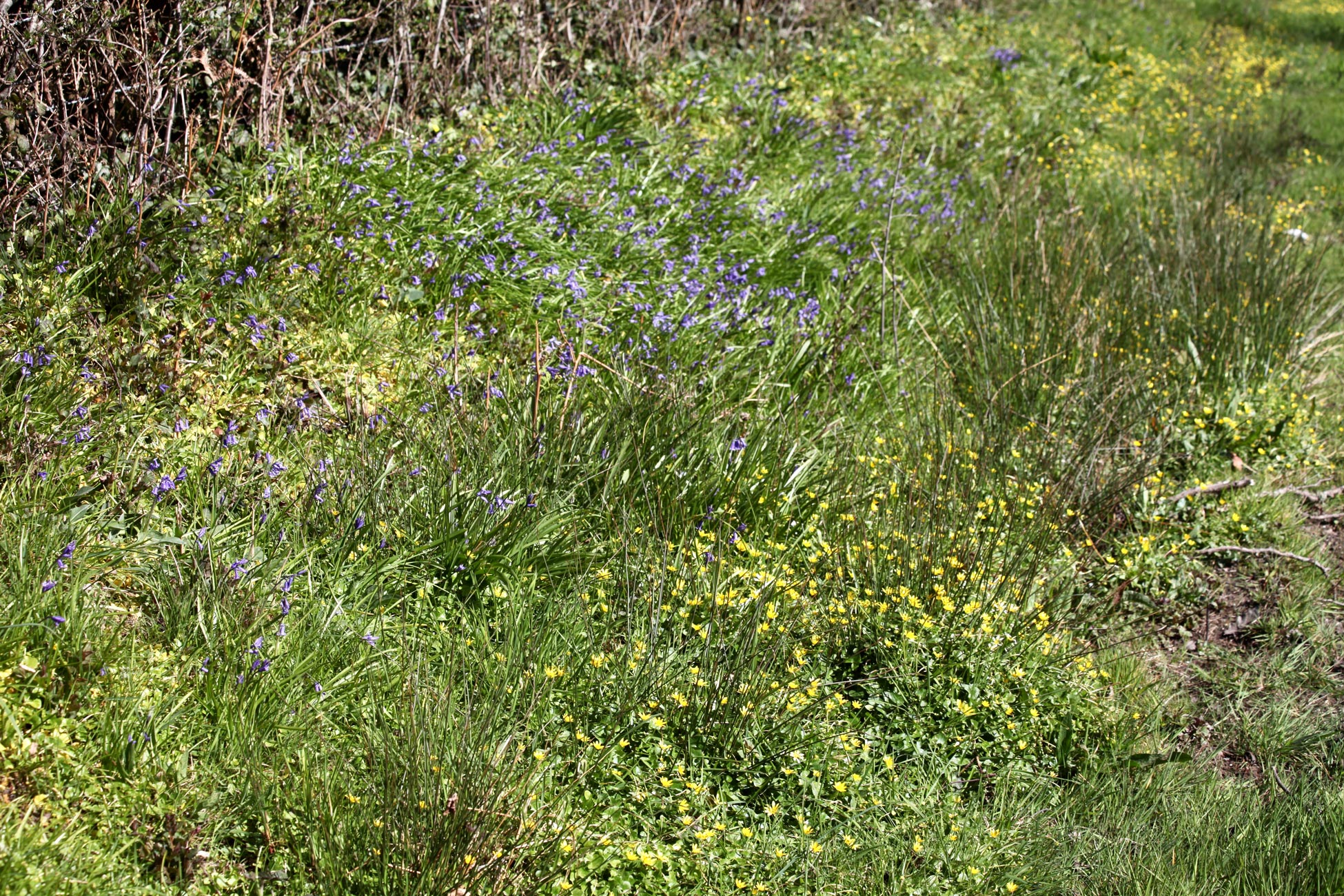 Most of our verges, like these alongside Lepe Road, carry swathes of bluebells, celandines, primroses, and daffodils.
Jackie parked overlooking Lepe while I photographed
yachts passing the Isle of Wight coastal buildings including a string of beach huts; a motorised dinghy on its way over there;
a window in the wall of The Watch House; bright blue grape hyacinths beside the road;
and a family walking with a dog.
This evening we dined on our customary second helpings of yesterday's Chinese fare which is still good. Jackie drank Hoegaarden and I drank Mendoza Trivento Reserve Malbec 2019.