A chill wind belied the sunny periods today.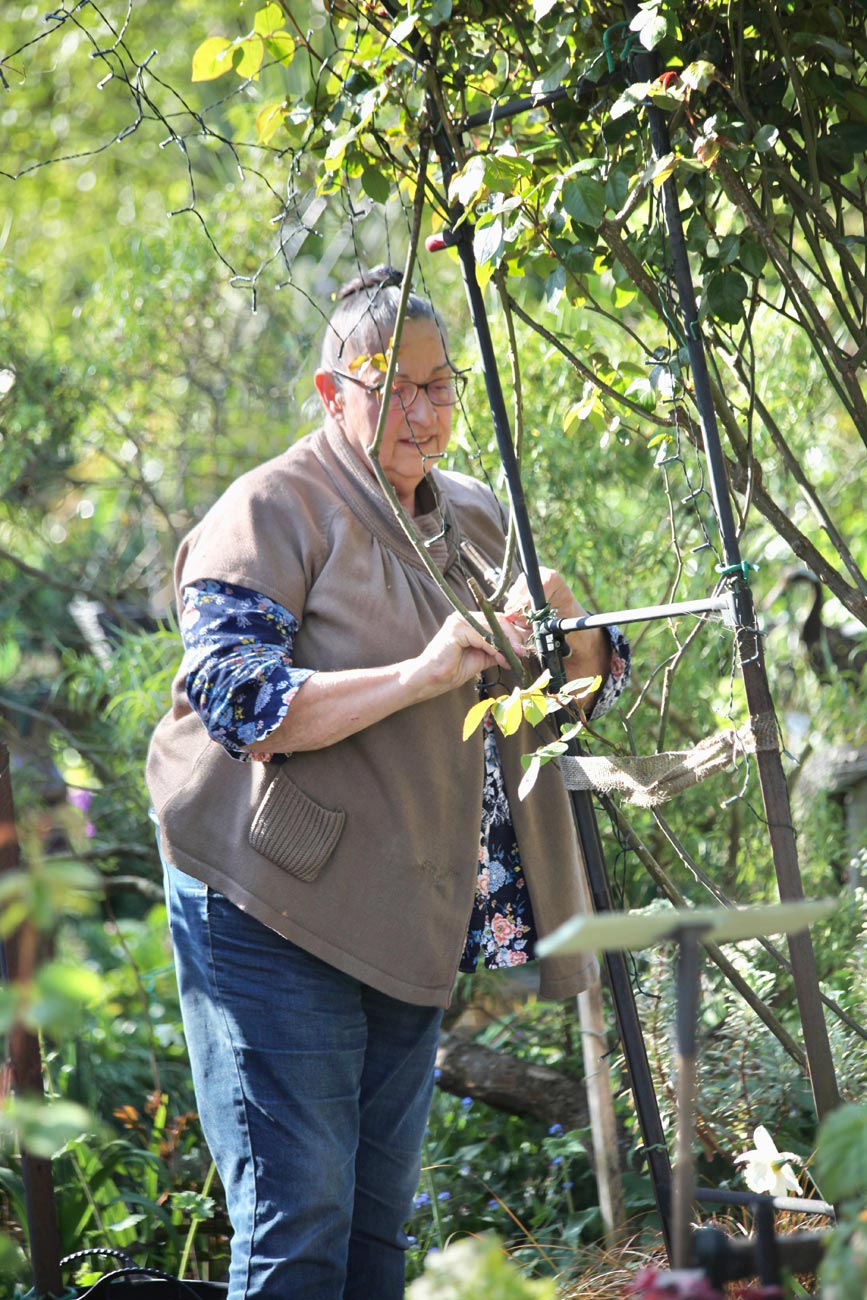 This morning Jackie continued with her general garden maintenance, including pruning, while I dug more weeds out of the Gazebo path gravel.
I can just about manage this for half an hour, but imagine the exercise is doing me good. Crouching is now possible; it is rising from the crouch that has me thinking I might not make it. So, after the pain barrier had been reached, with the gait of a man on stilts, I stumbled indoors for my camera and recovered my questionable flexibility wandering around with it.
Various Japanese maples are exhibiting their vibrant colours;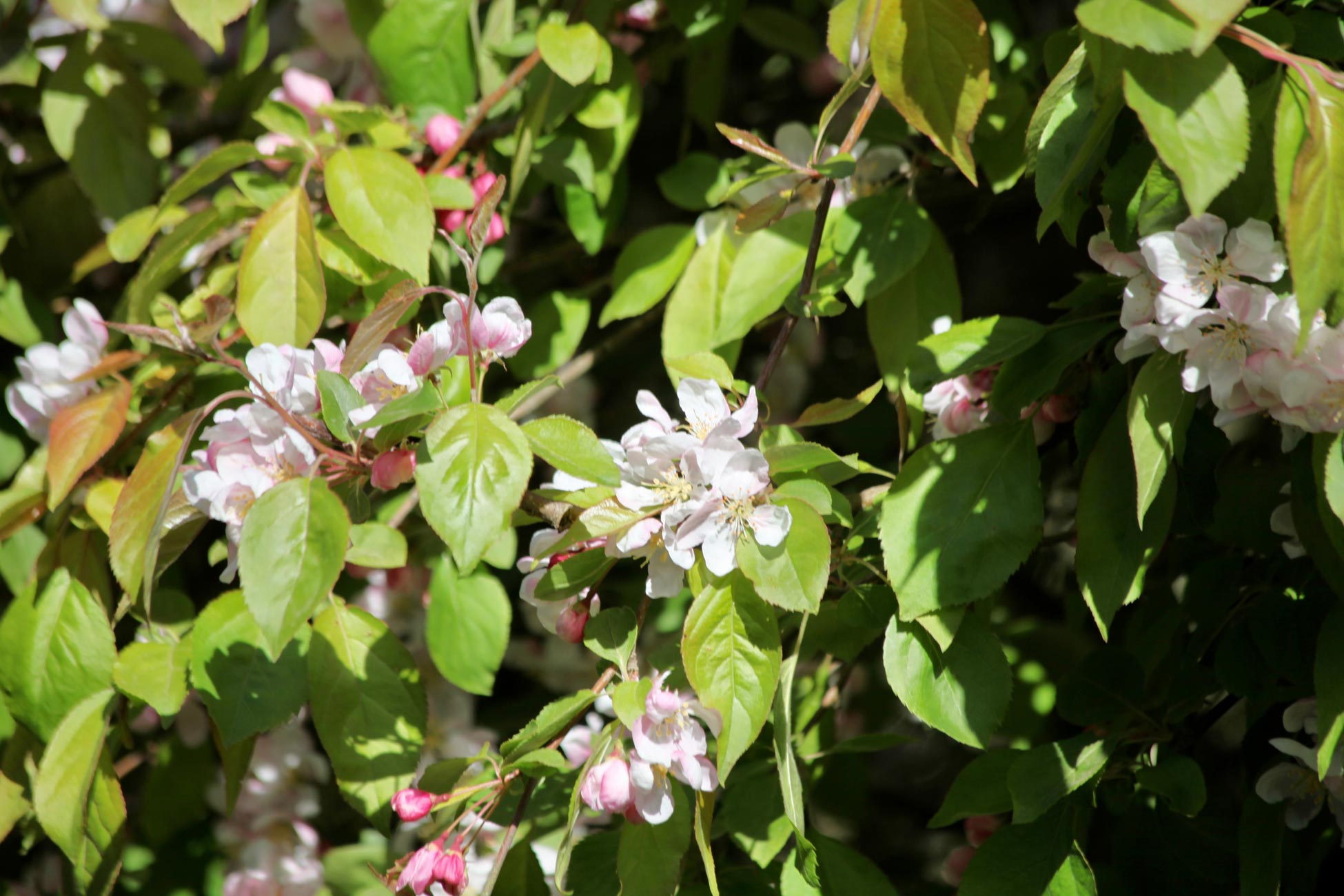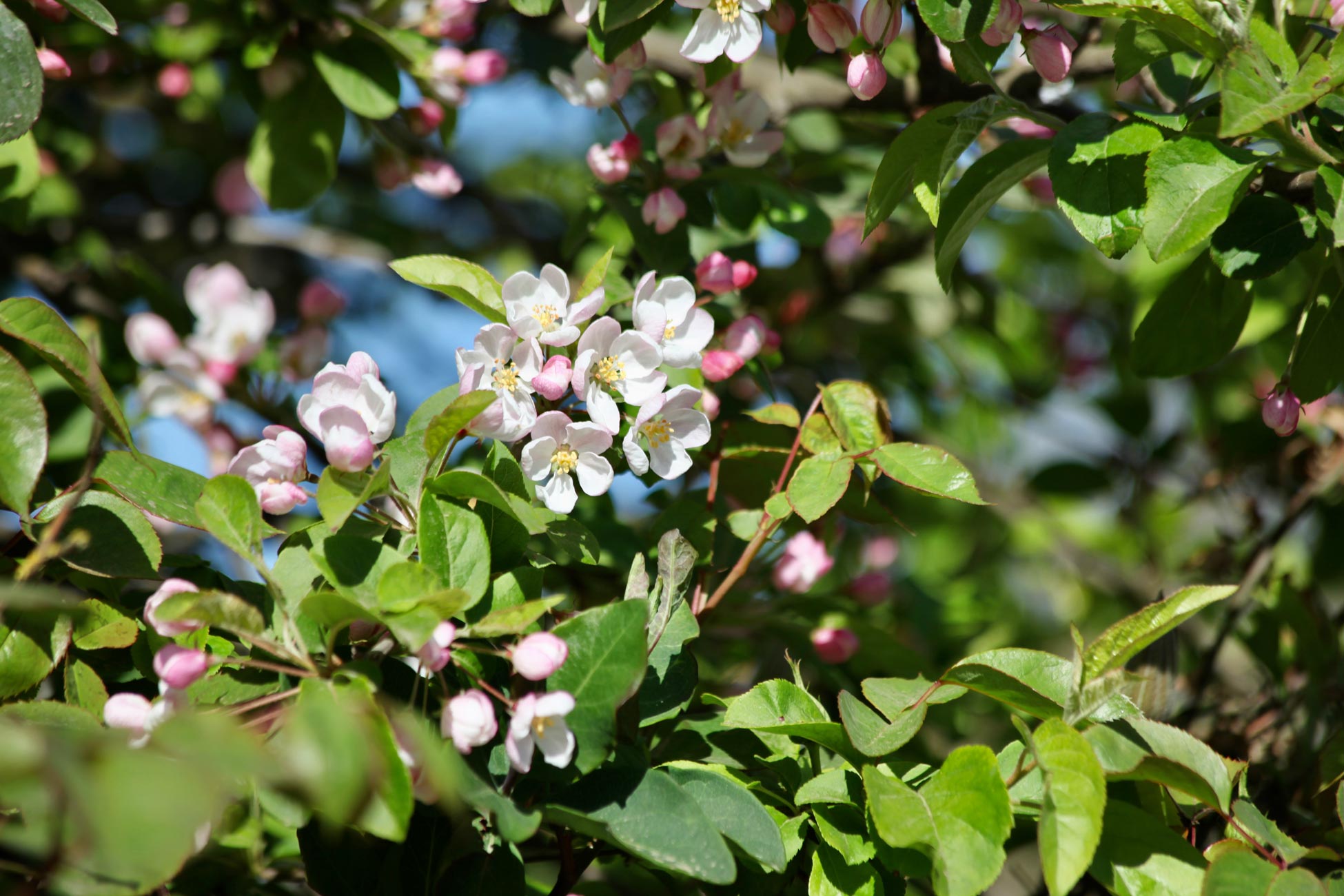 The crab apples at the front are blossoming, and the Amanogawa cherry is having a second flush. The blossoms of this Japanese tree that I photographed more than a month ago were on the lower branches; those higher ones, reaching to the skies, have now burgeoned at a more usual time.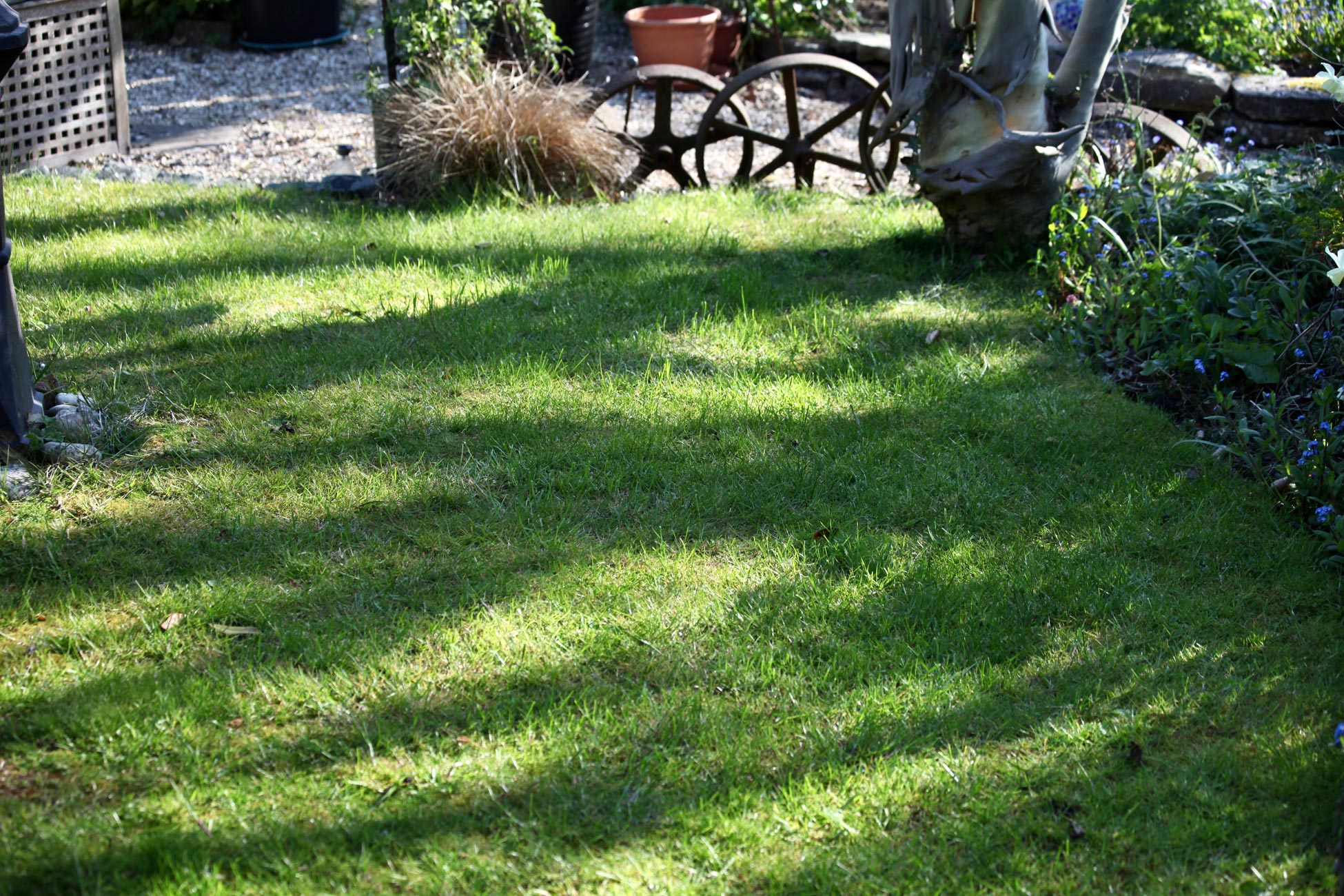 Shadows fell across the lawn and across mosses and ornamental grasses.
Variously hued heuchera leaves join forget-me-nots and bluebells waiting for roses to bloom in the Rose Garden.
Although the sun was clearly taking a long siesta we took a drive into the forest this afternoon.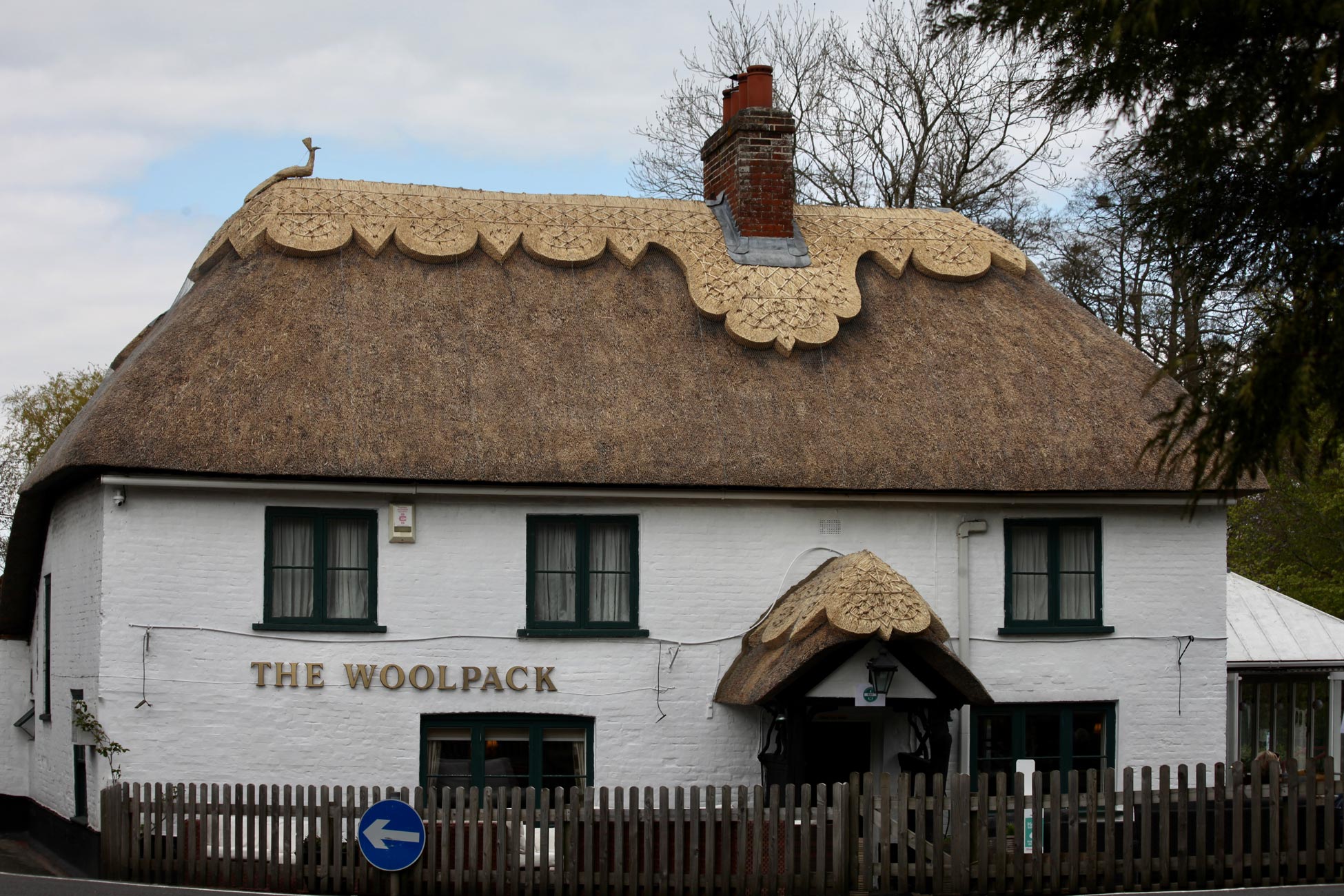 We stopped to admire the new crown to the thatch on the Woolpack Inn at Sopley with its attendant peacock.
Overlooking both the pub and Mill Lane stands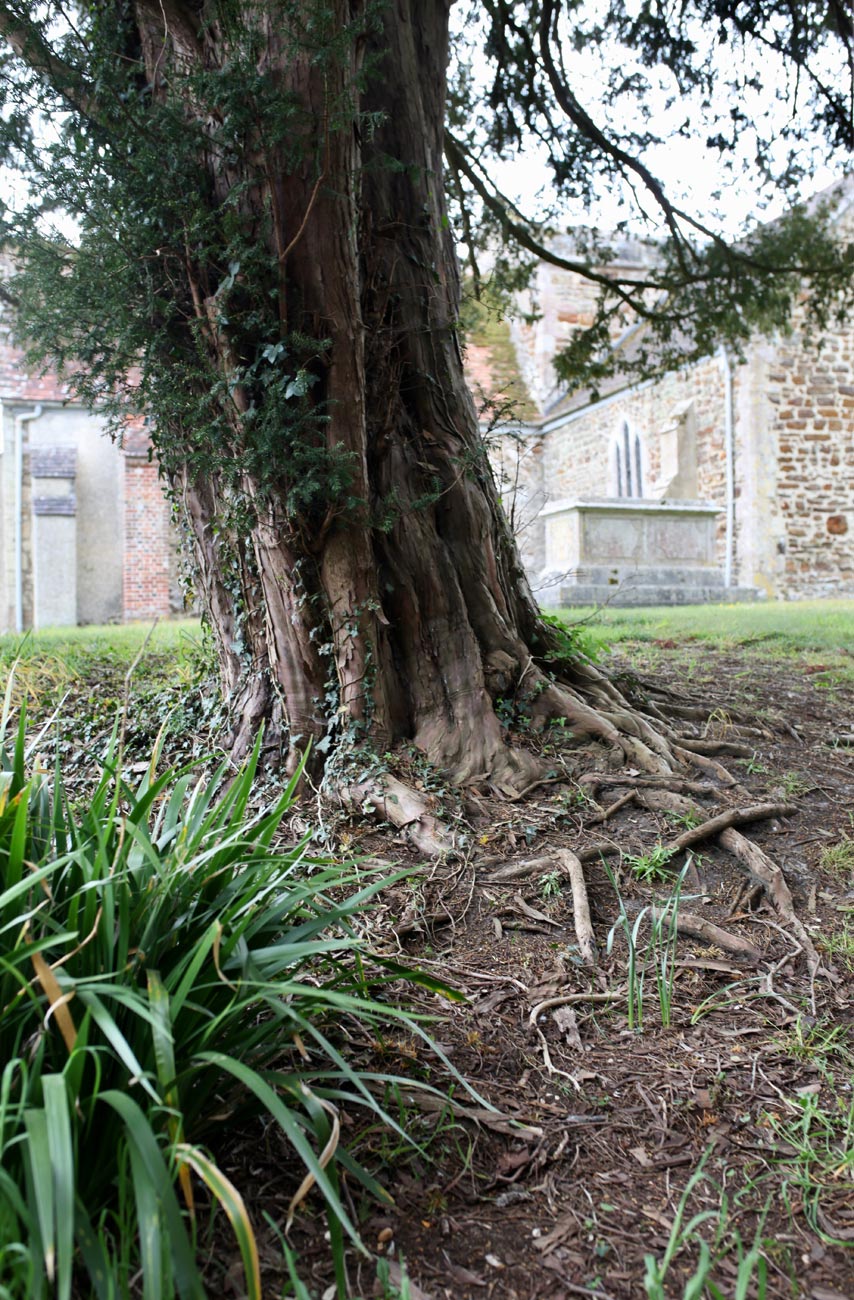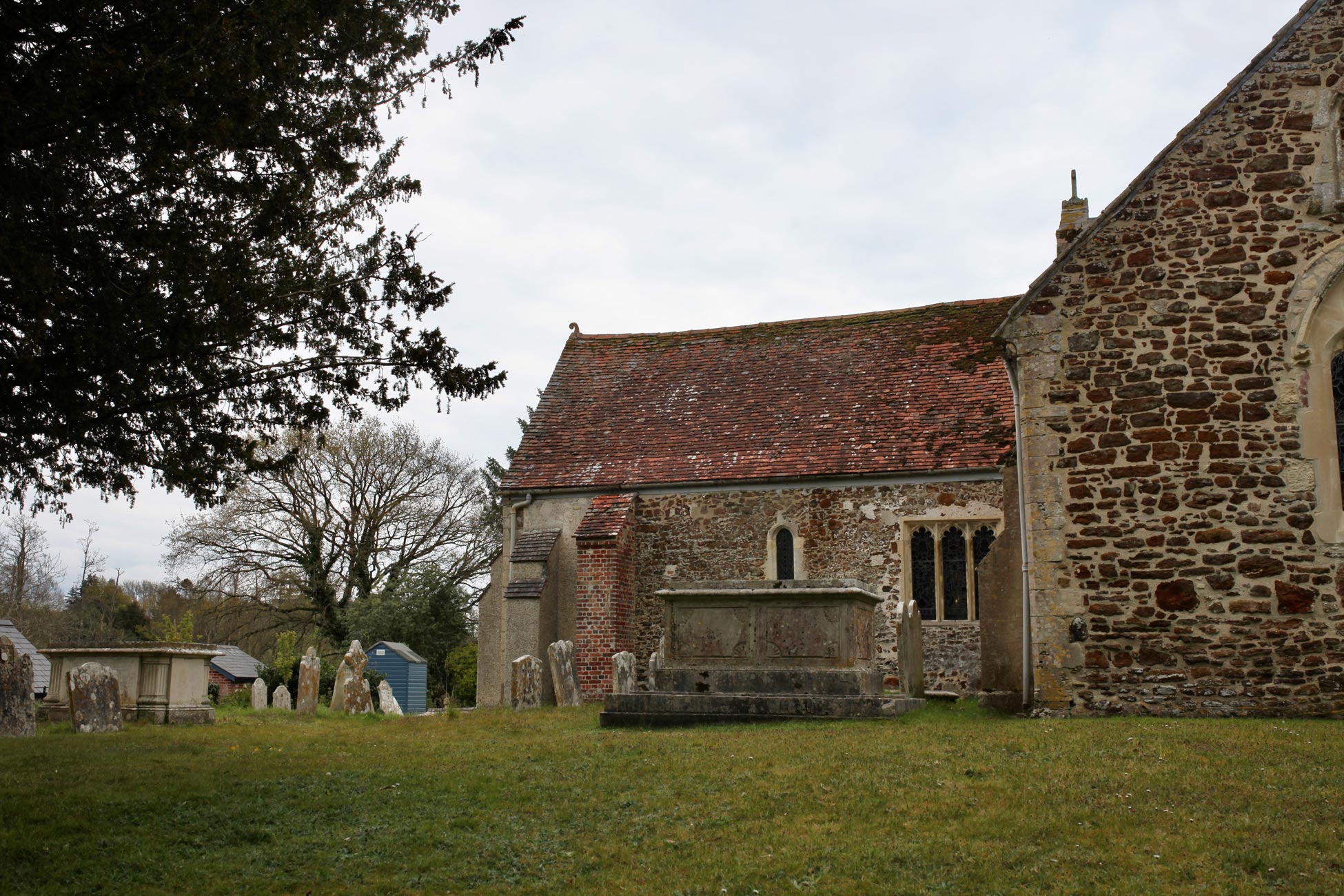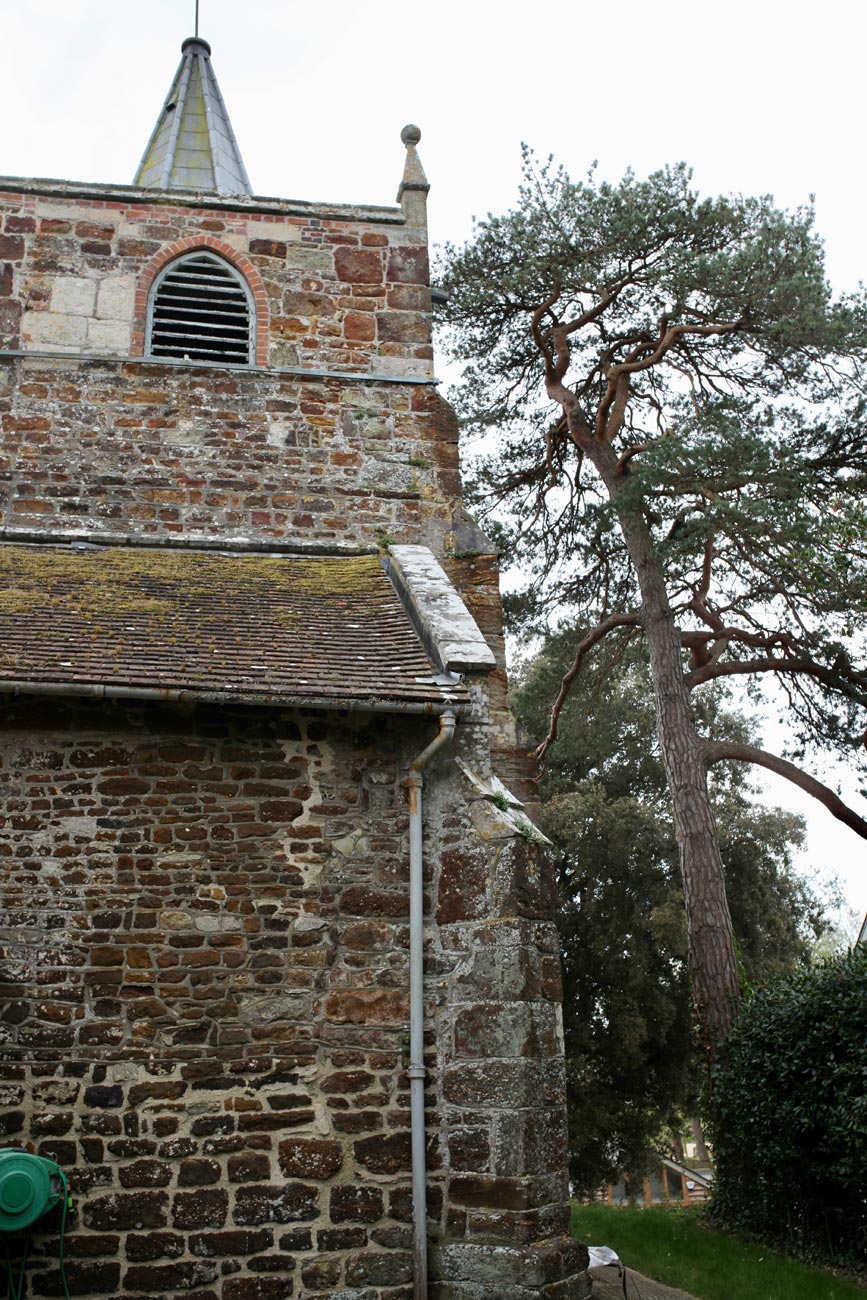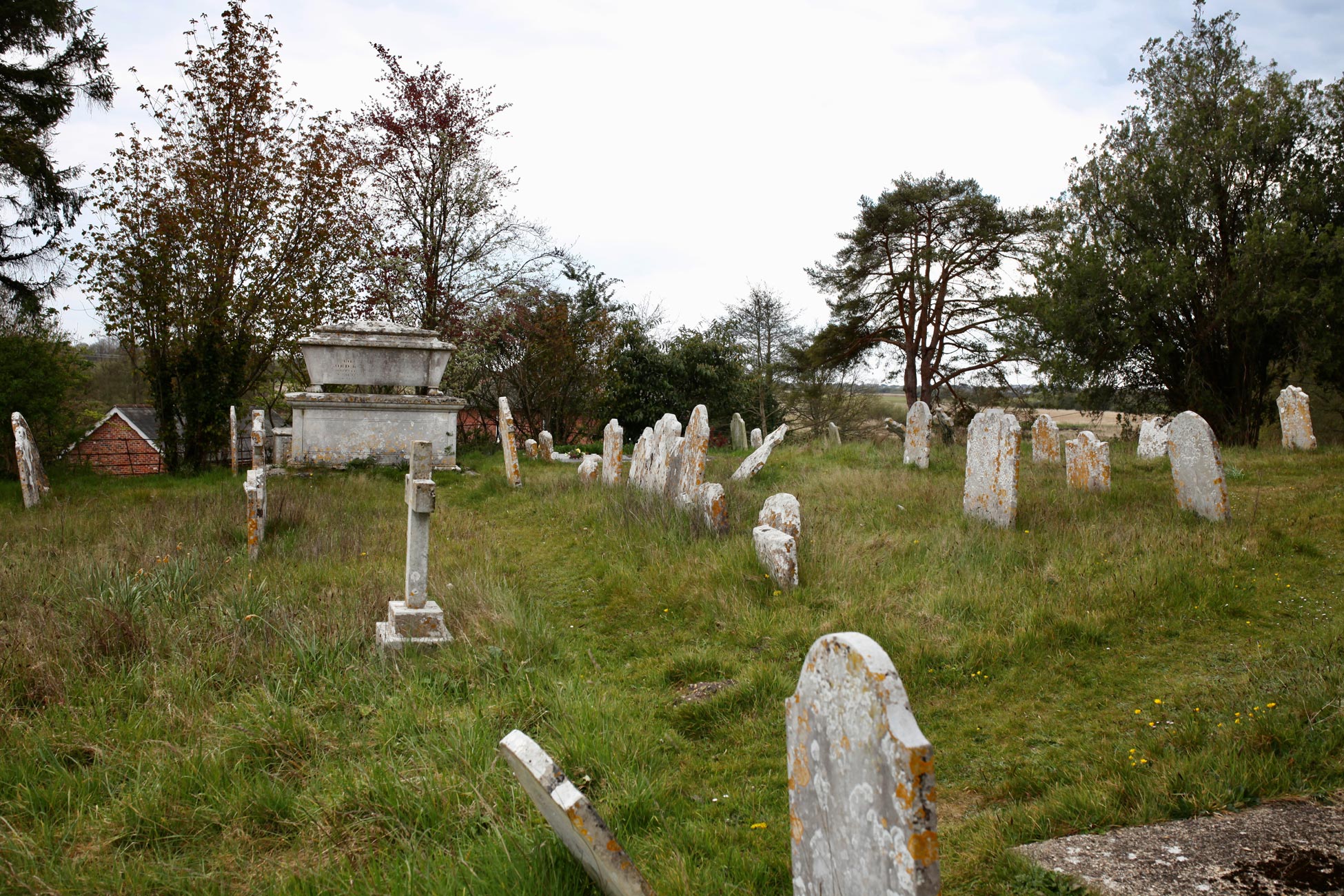 the 13th Century grade II listed St Michael & All Angels Church around which graveyard atop a steep hill I wandered.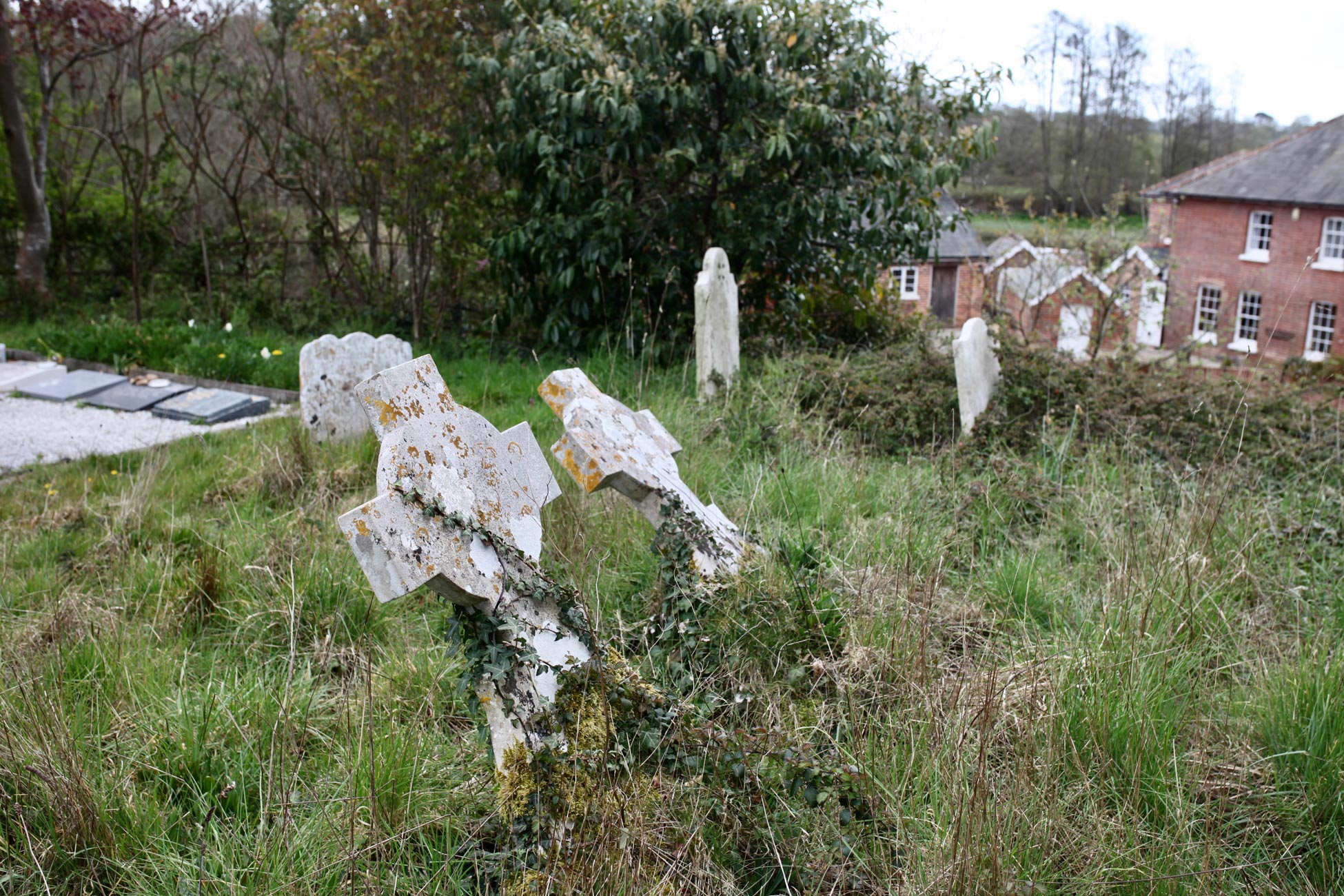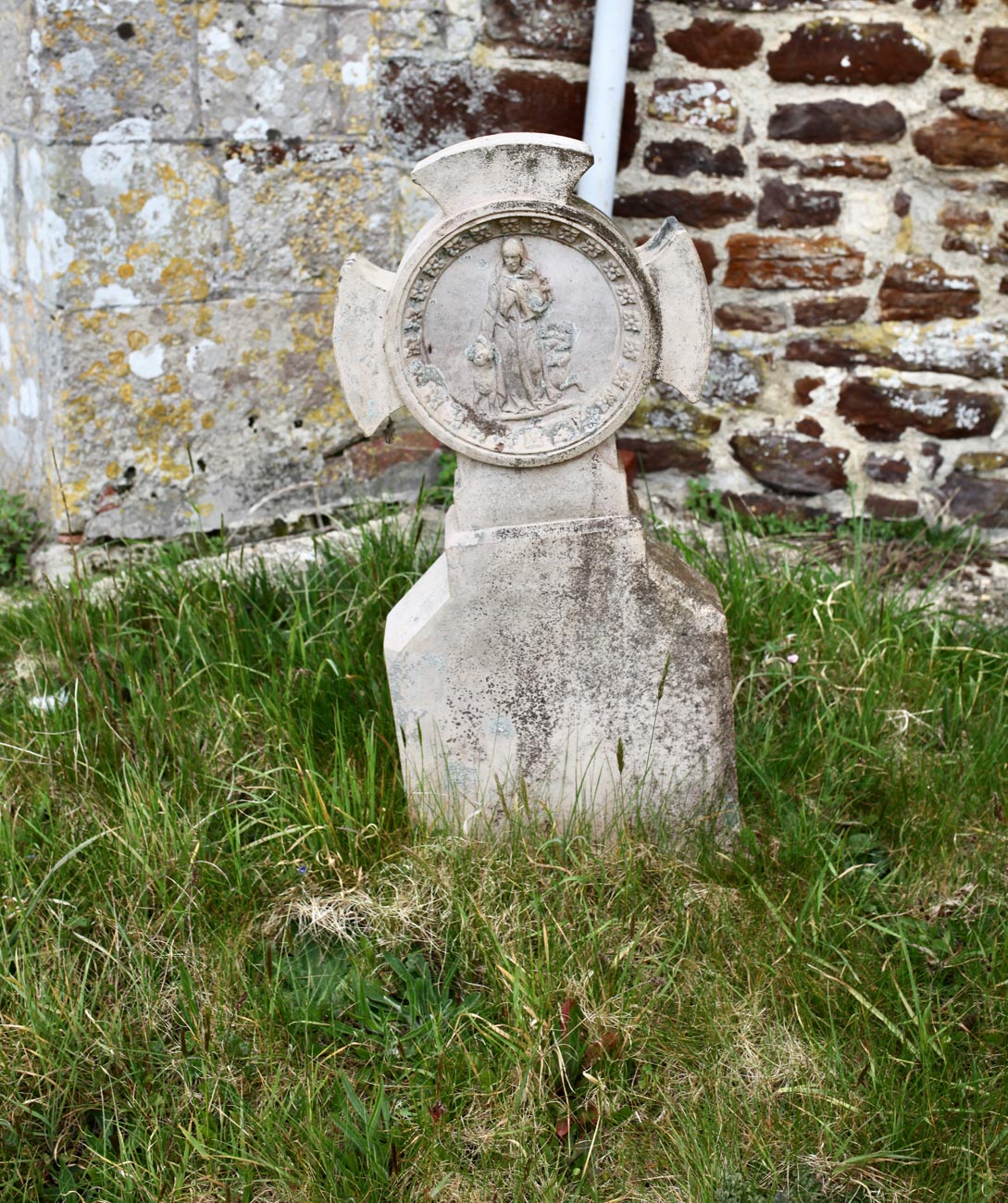 The inscriptions on most gravestones and sarcophagi are largely obscured by colourful lichen.
Although some of the images above display the drop down to Mill Lane, this view from very close to a corner of the building demonstrates the vertiginous nature of this ancient place of worship.
Two woolly schoolchildren seem to have been left inside this currently Covid-locked church, which will definitely be worth a further visit when it is possible for visitors to enter once more. Services are held following strict regulations.
From the churchyard I could hear the rush of the mill race to what is now a wedding venue. Maybe the people in this photograph were checking it out for such an event.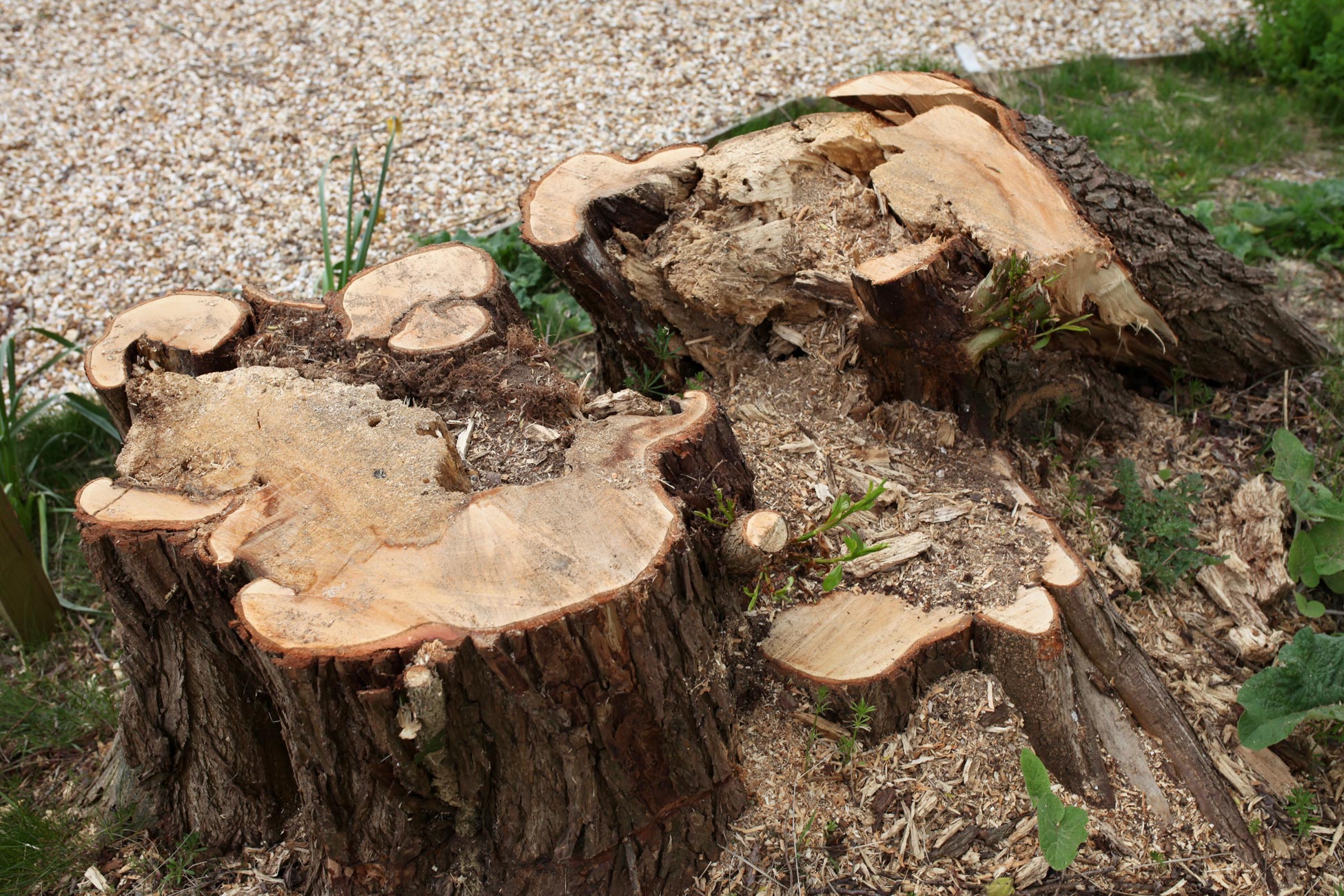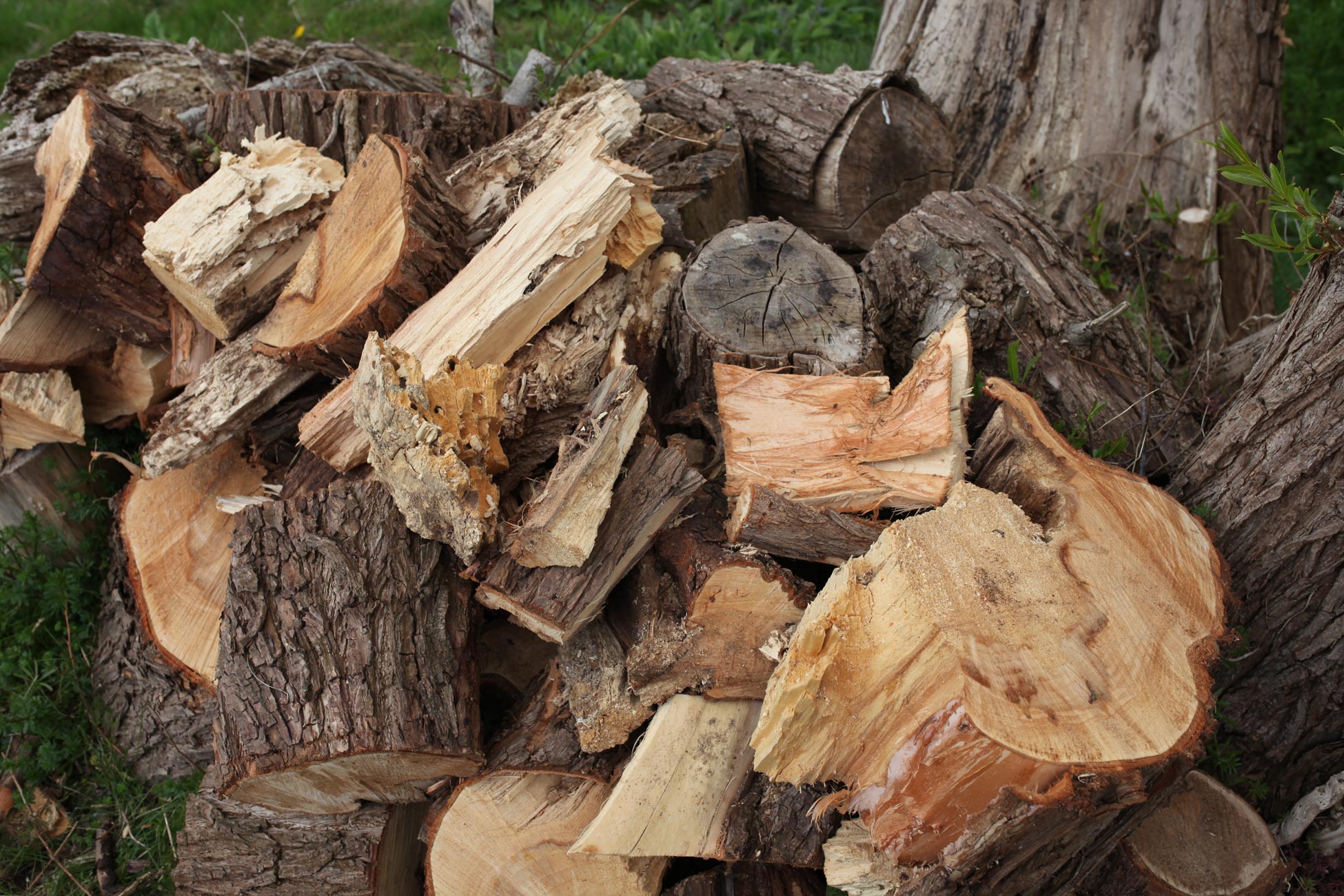 It has recently been necessary to cut down a tree.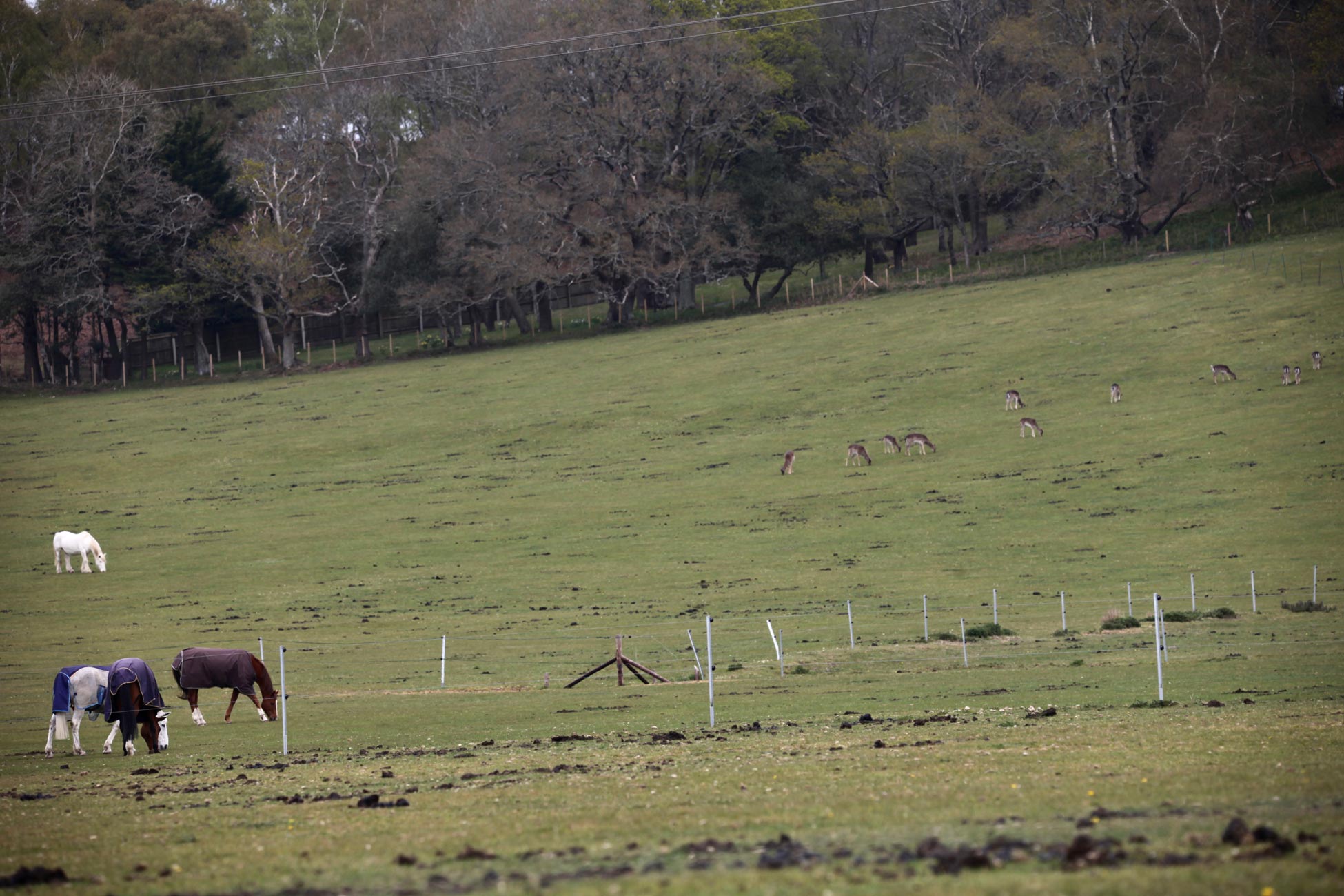 When we spotted a small herd of deer on nearby hillside,
Jackie parked on Rockford Lane,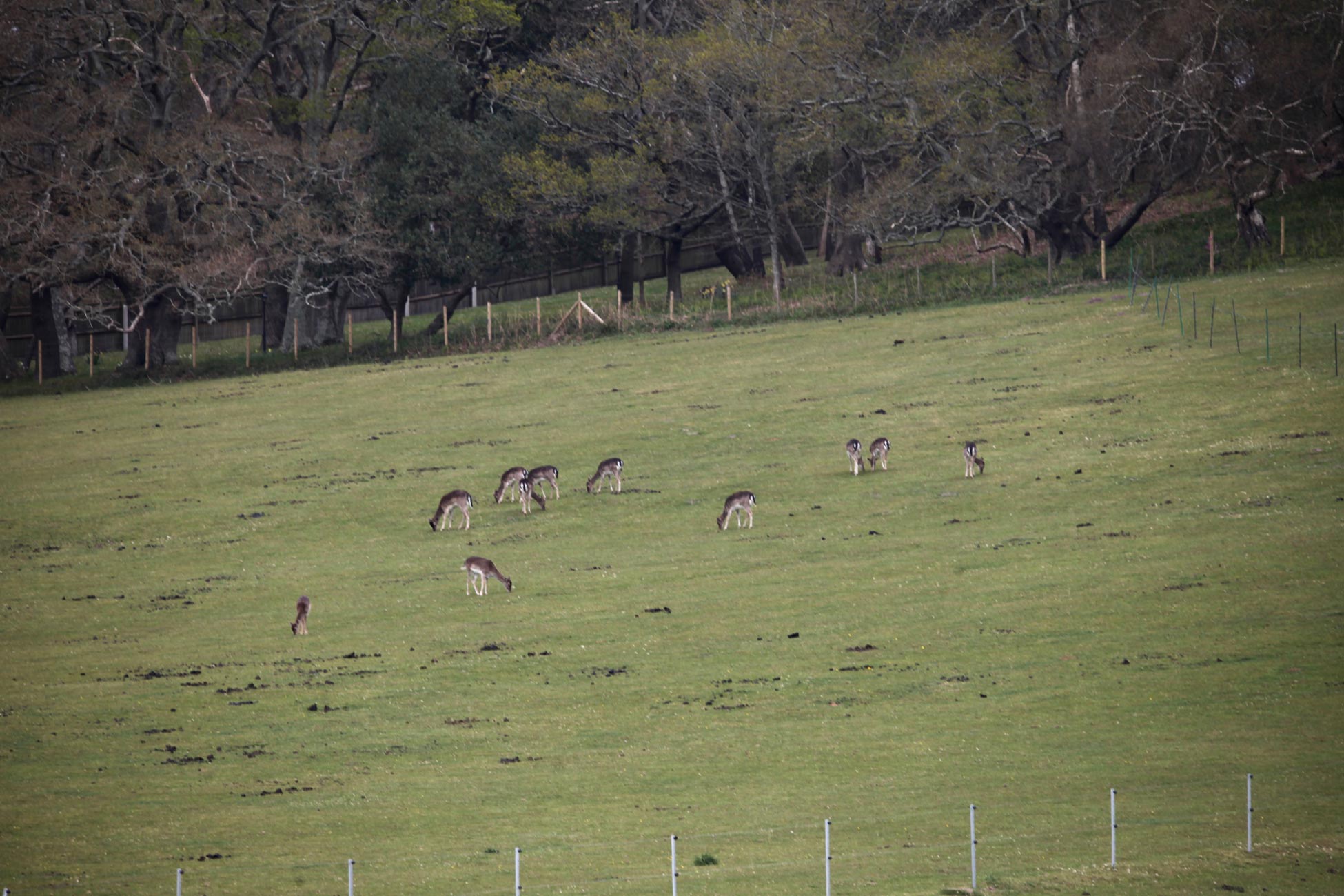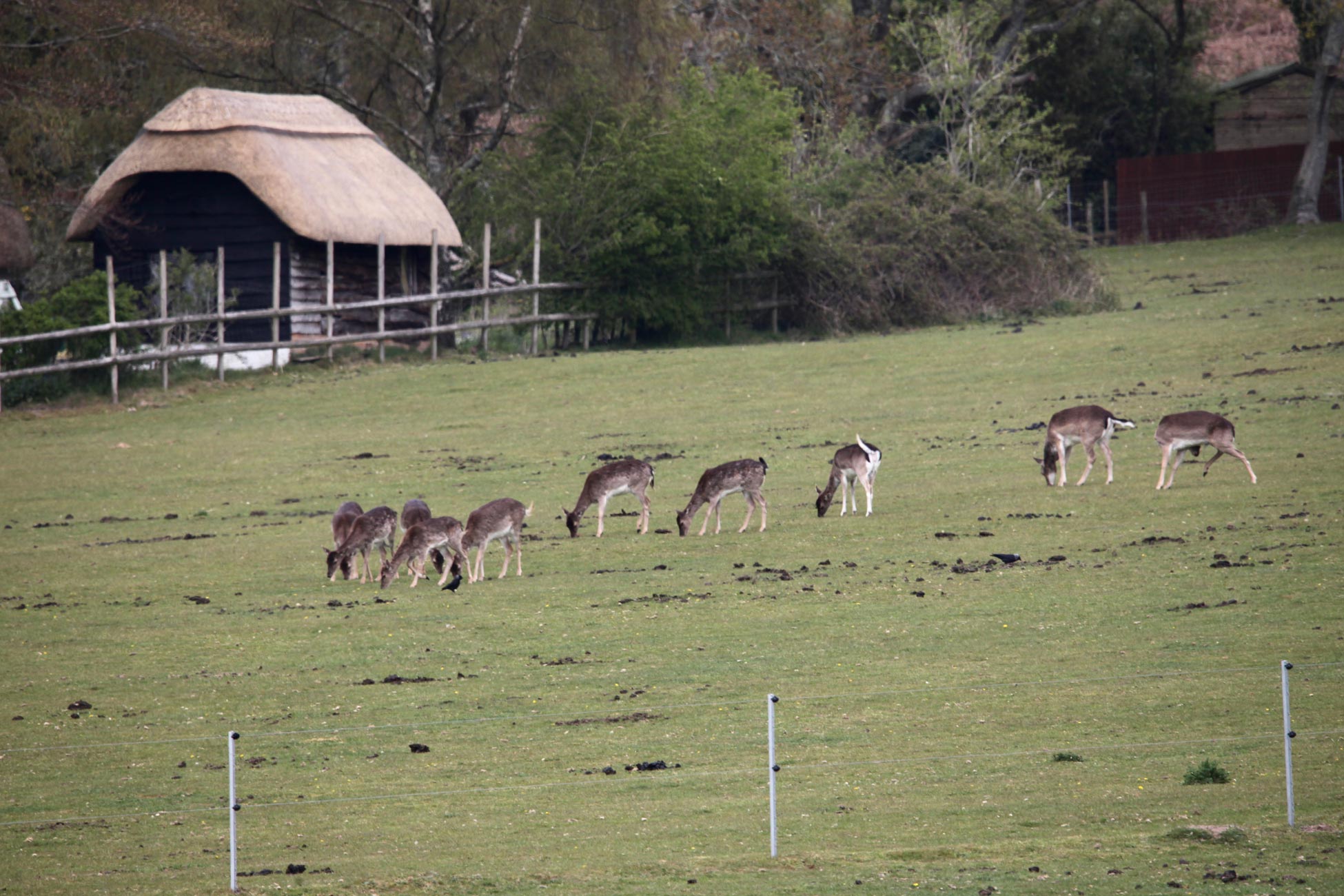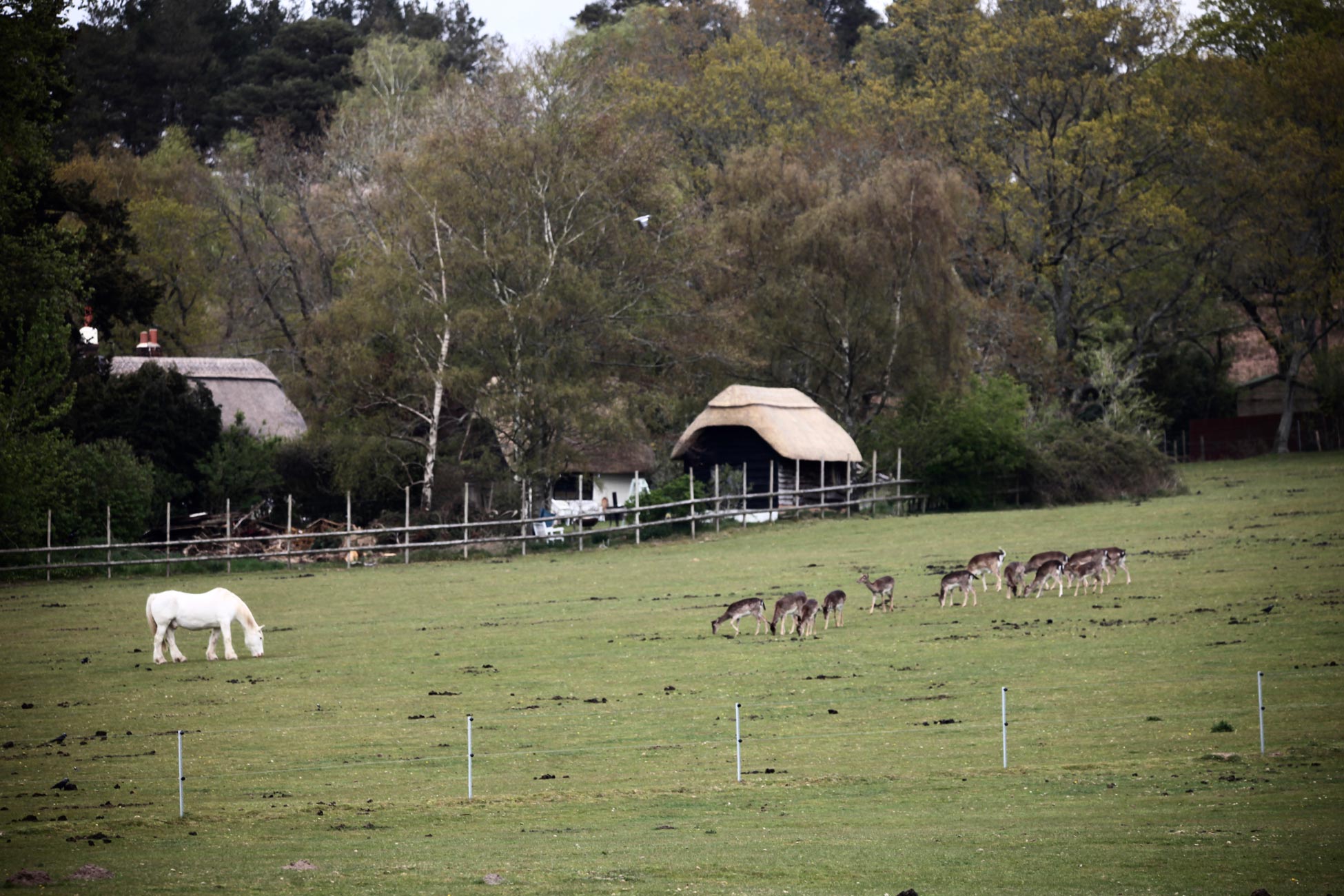 along which I walked in search of the final shot.
For dinner this evening Jackie produced succulent baked gammon; piquant cauliflower cheese; stir-fried leeks with pre-boiled cauliflower leaves; and crunchy carrots with which she drank Hoegaarden and I drank Coonawarra Cabernet Sauvignon 2019