On a most oppressively humid morning we continued with garden maintenance. Jackie weeded, planted, trimmed and composted while I dead-headed roses,
dug out two self seeded elder trees, and bagged up some of the refuse.
Steady rain set in after lunch. During a lull I dug out some brambles from the back drive borders, until a direct drenching downpour sent me dashing inside. A later let up enabled me to finish my task and grab a couple of pictures.
During the rest of the afternoon I began rereading:
The title page is accompanied by 'I saw him lying with his head upon his arm, as I have often seen him lie at school. (p.727)' offering an example of Mr Keeping's imaginative perspectives.
As before, I will not add my own observations on this very well known classic, but will post Charles Keeping's inimitable illustrations as I make my way along this novel of which Charles Dickens wrote in his preface to the 1869 edition: 'Of all my books, I like this the best,'
' 'Why, bless my heart!' exclaimed Miss Betsey. 'You are a very Baby!' '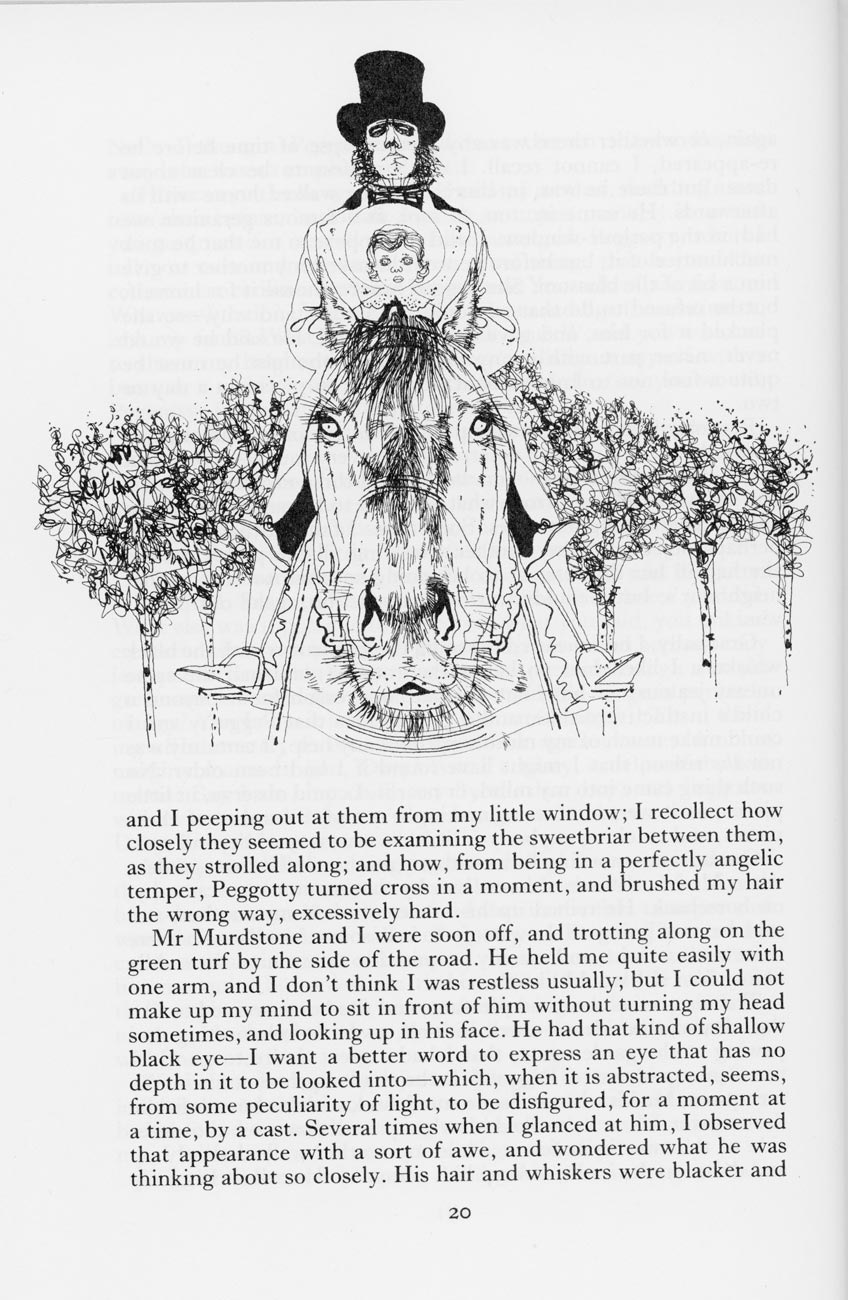 'Mr Murdstone and I were soon off, and trotting along on the green turf' – another vehicle for Keeping's perspective skill.
'We stopped to exchange an innocent kiss' – keeping a safe distance.
Jackie had spent the afternoon at a very well catered for baby shower. She therefore had no need of a meal this evening, yet, for me she
reprised yesterday's delicious marinaded chicken meal.