This morning I published https://derrickjknight.com/2022/01/28/a-knights-tale-96-kings-lynn/
During mid afternoon we took a forest drive to Puttles Bridge and back.
Several groups of walkers set out on the flat and reasonably dry trail through the woodland, while I chose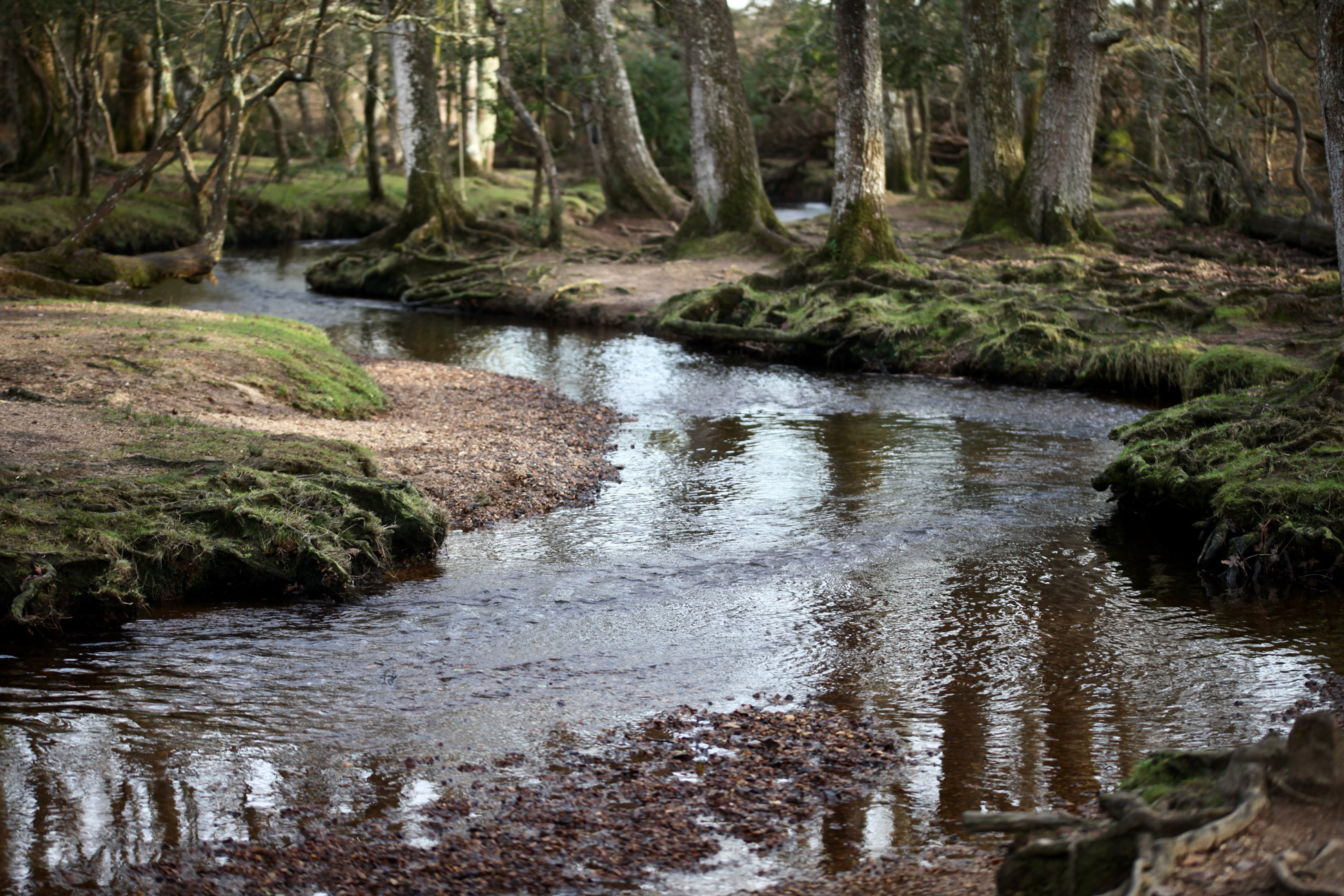 the wetter area alongside Ober Water, with its ripples, reflections, mossy stumps and gnarly roots.
It was there I met Steve and Fizzy, his twelve year old companion with the spring of a puppy who never tired of chasing and returning her thrown stick. We had an enjoyable conversation.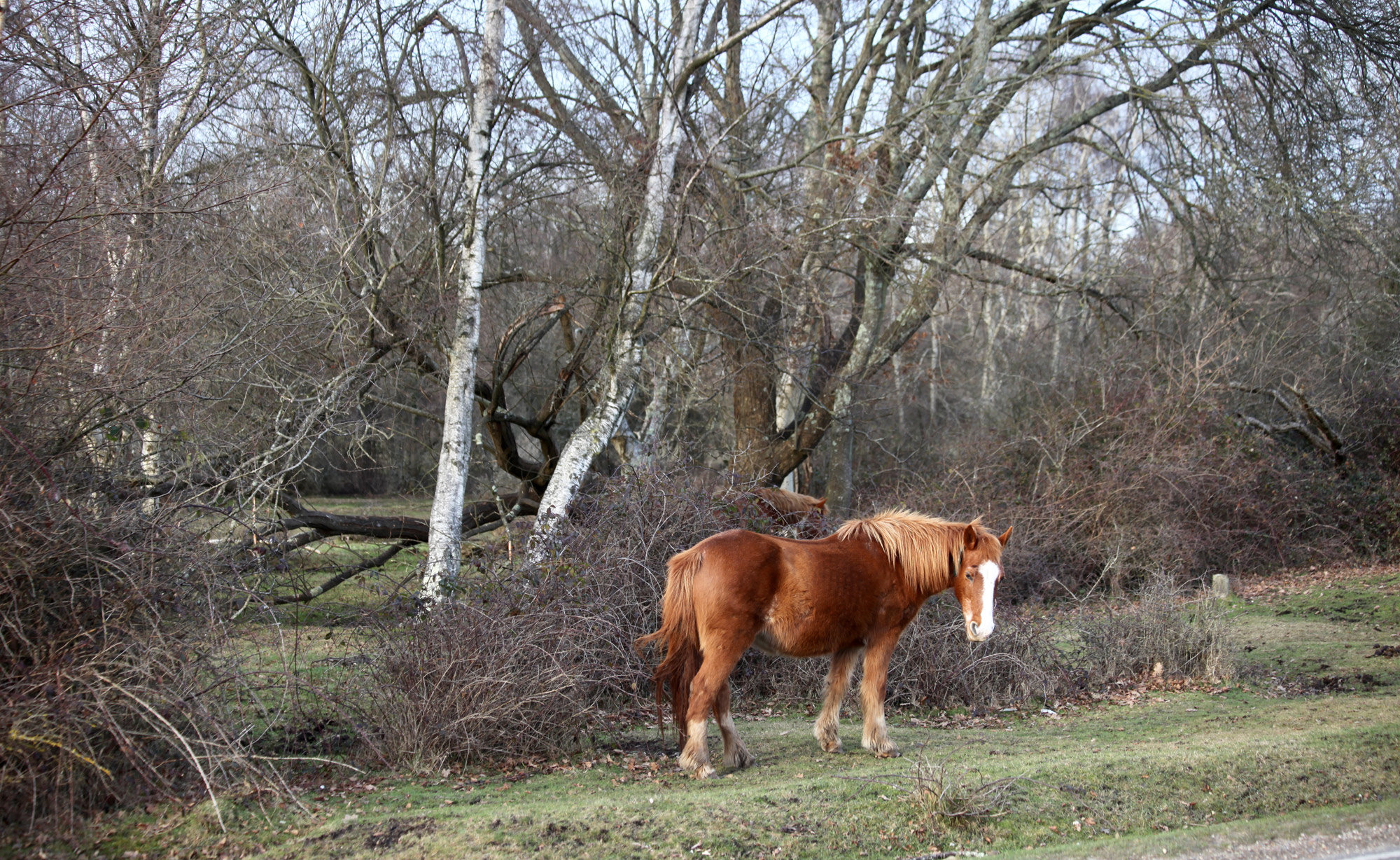 The sun was weakening as we returned home via Brockenhurst where ponies cropped the soggy verges.
What, I wondered, had chewed the lichen-covered log lying in a Winterbourne stream.
This evening we dined on duck in orange sauce, soft centred and crispy coated; crunchy carrots; boiled baby potatoes; tender runner beans and cabbage, with which Jackie drank Hoegaarden and I drank more of the Shiraz.