This afternoon of an overcast day, slowly brightening with brief sunny periods we visited Ferndene Farm Shop to purchase salad items, eggs, and vegetables to accompany this evening's second sitting of Jackie's excellent cottage pie. These were carrots, cauliflower, and beans which would be cooked to perfection, and accompanied by Hoegaarden and more of the Malbec, consumed by the usual suspects.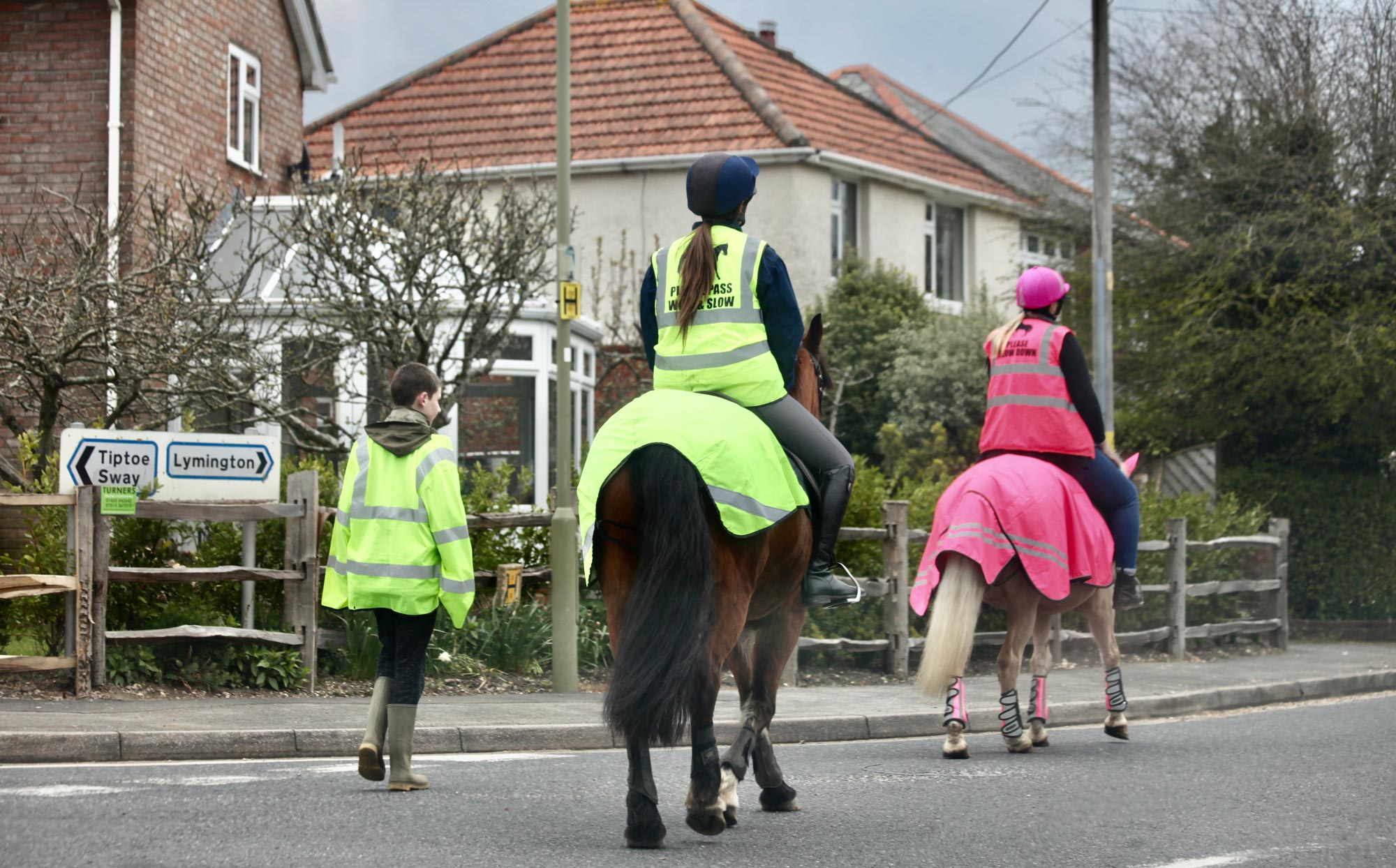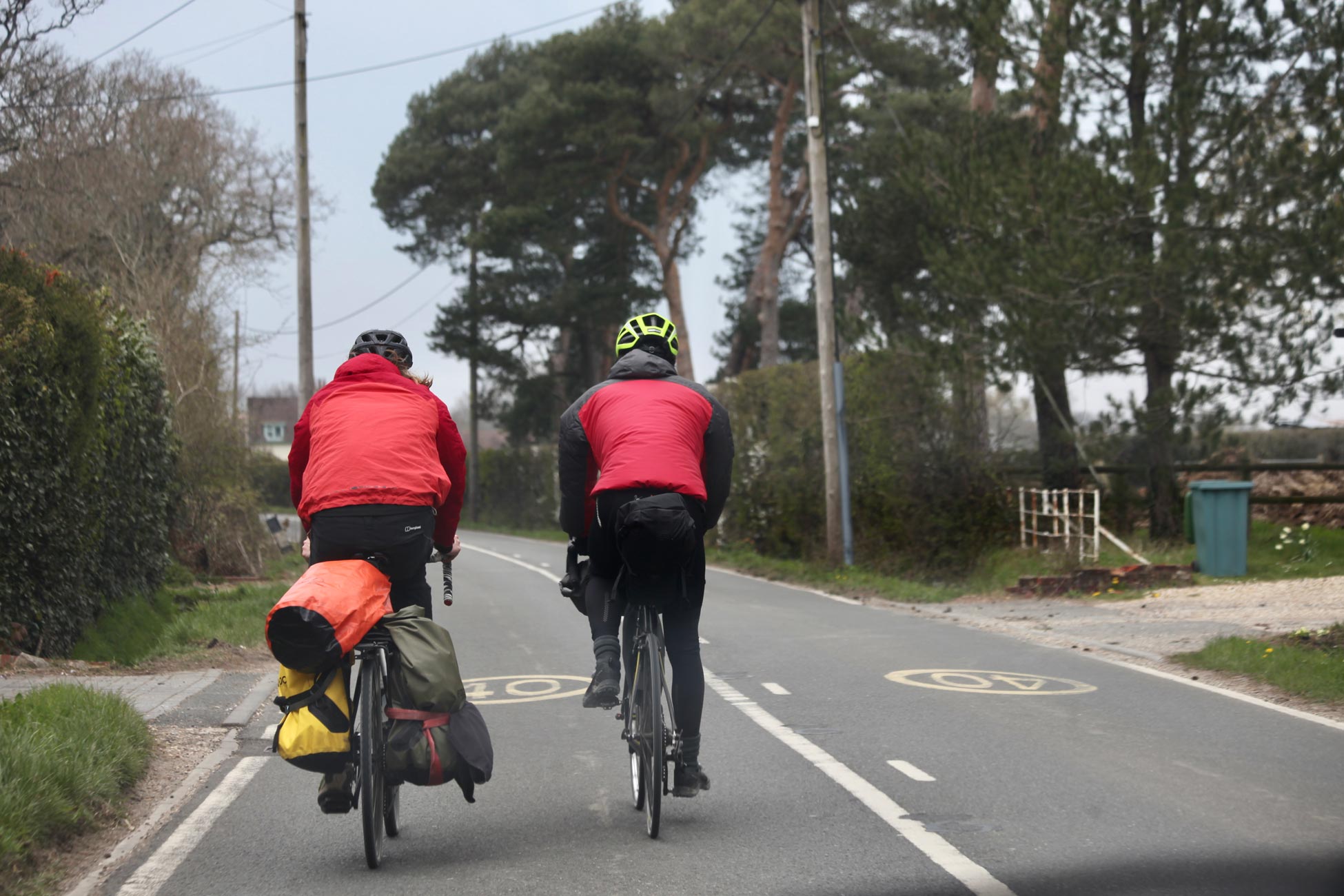 Before we could properly leave Downton, we followed a pleasant equestrienne pair to Silver Street and a couple of defensive cyclists ensuring we could not safely pass them along Vaggs Lane.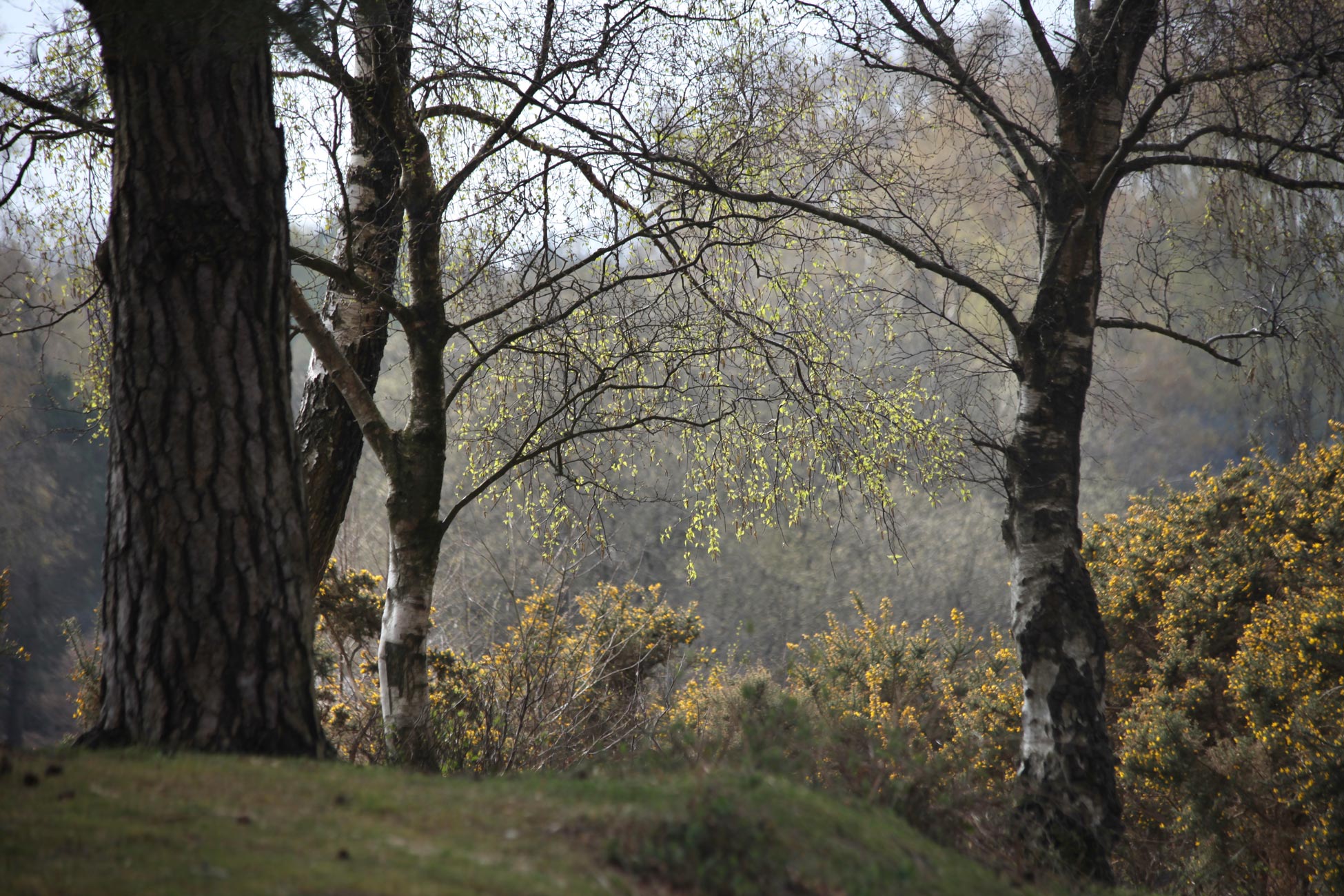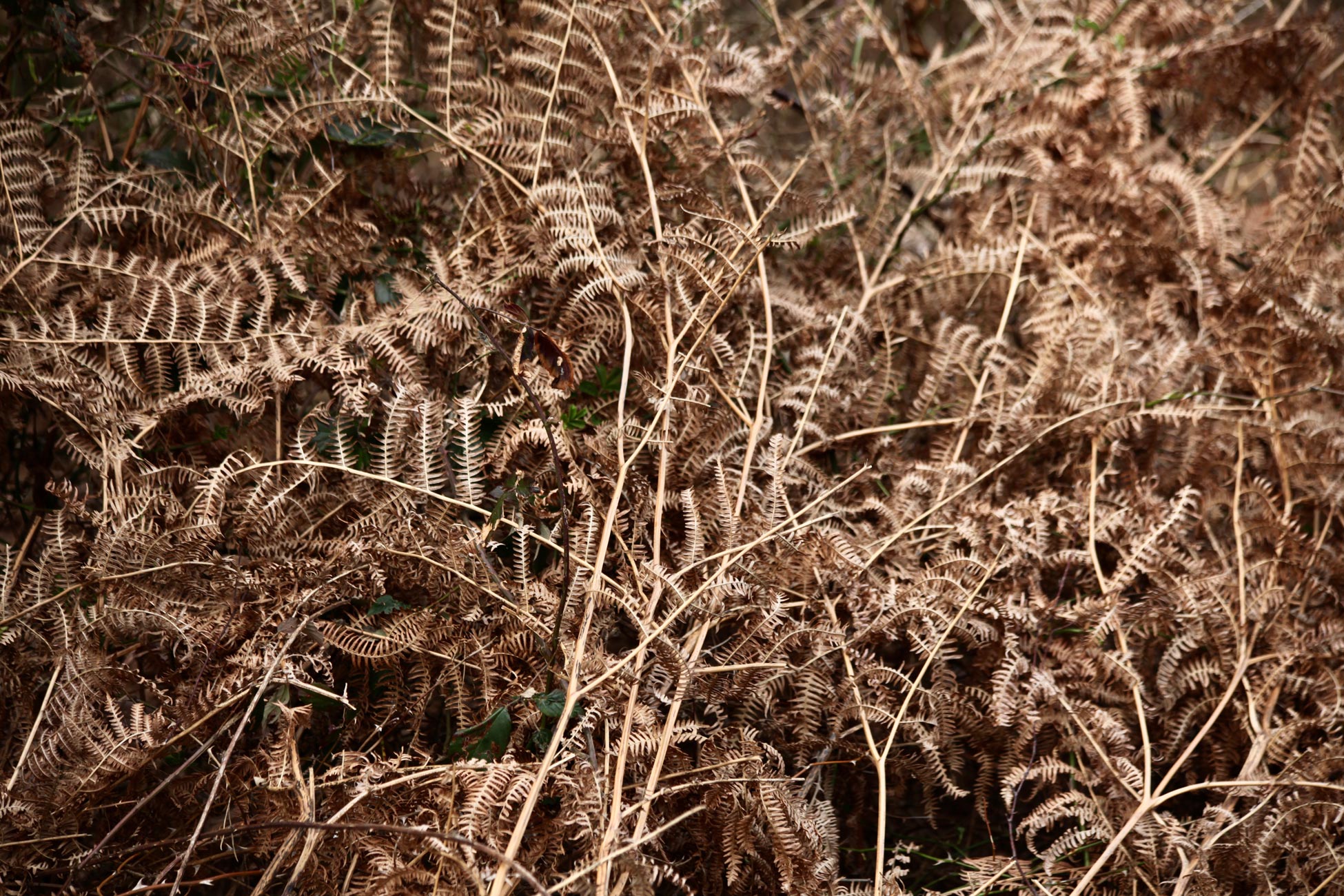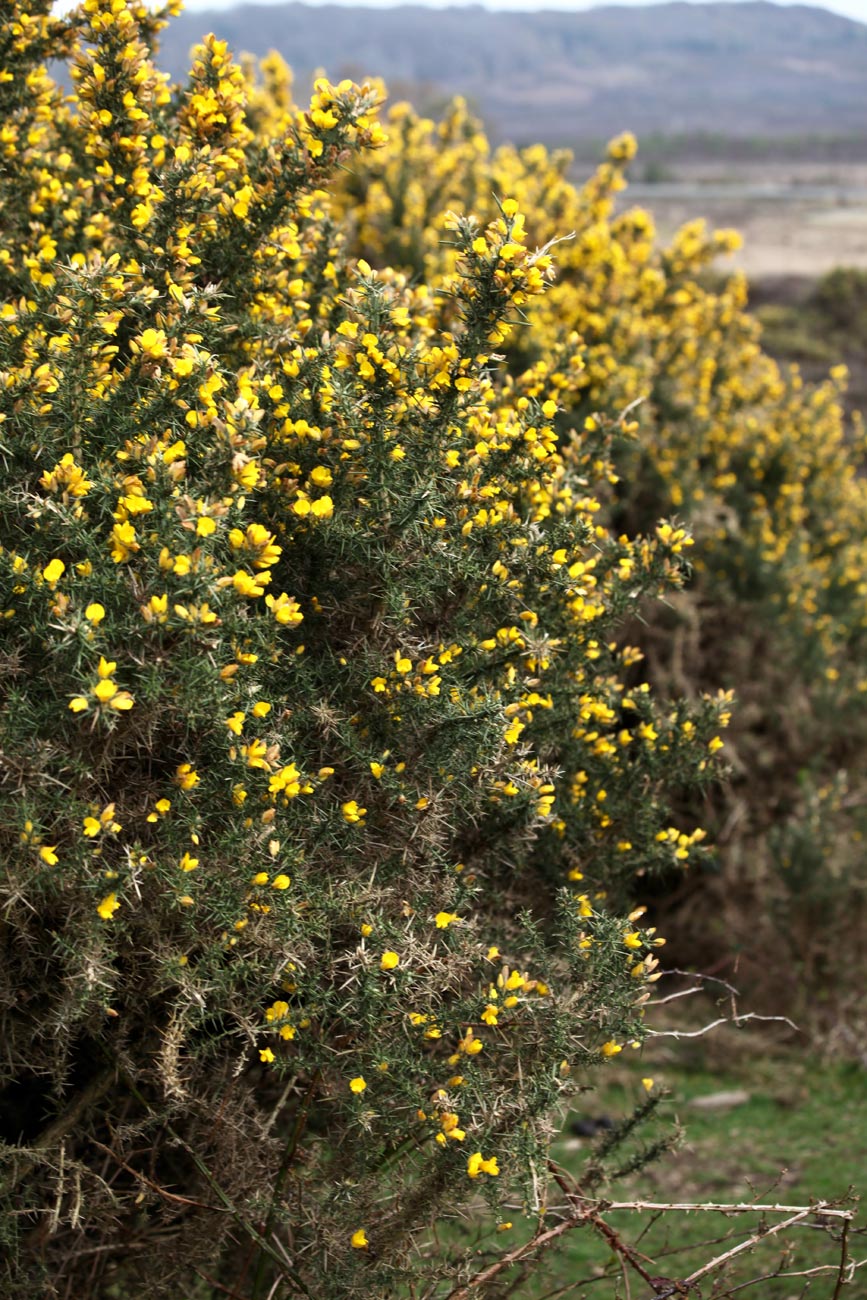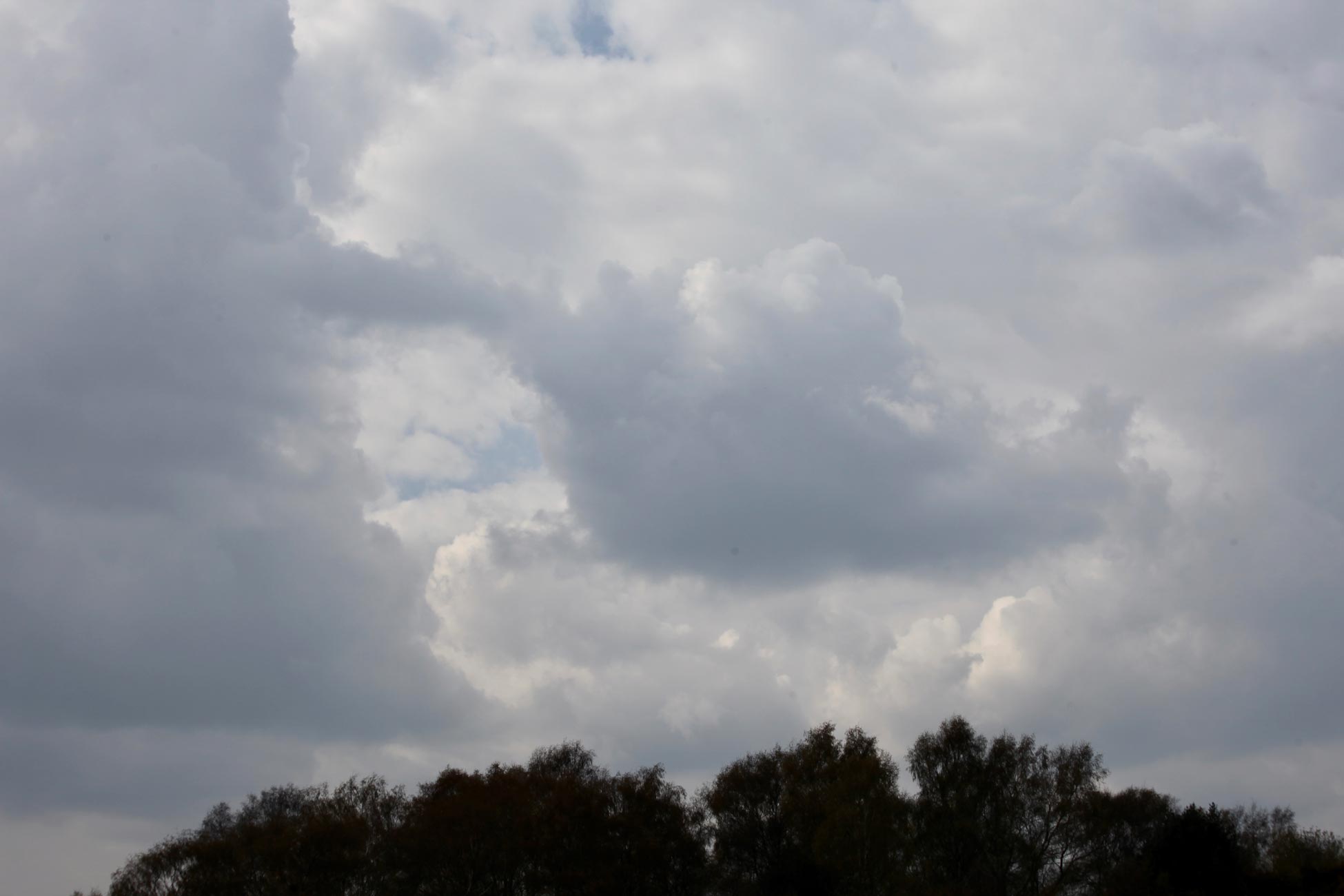 Jackie parked at Smugglers Road Car Park from where I wandered among the woodland photographing bracken, gorse, landscape, and the the gently overcast sky.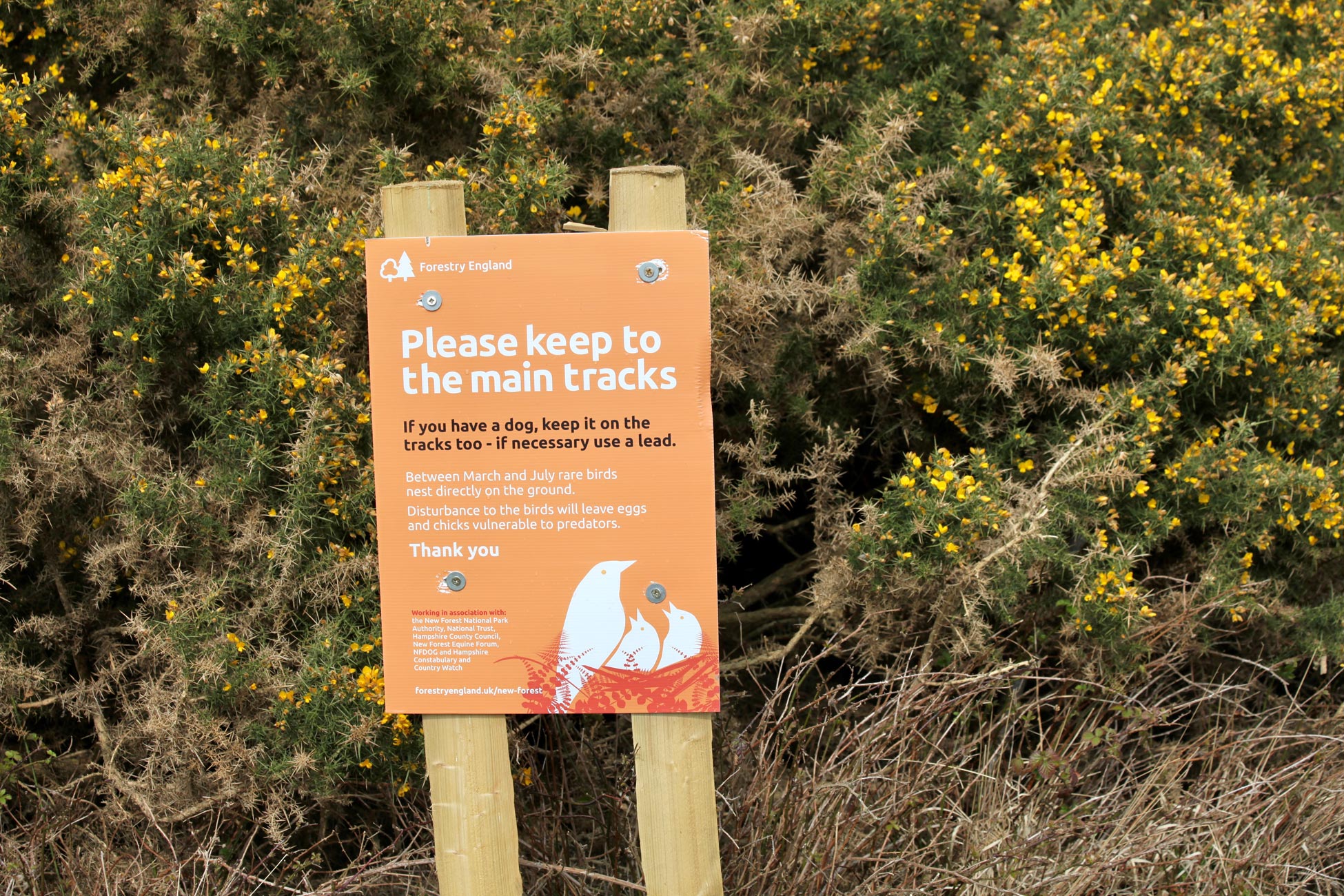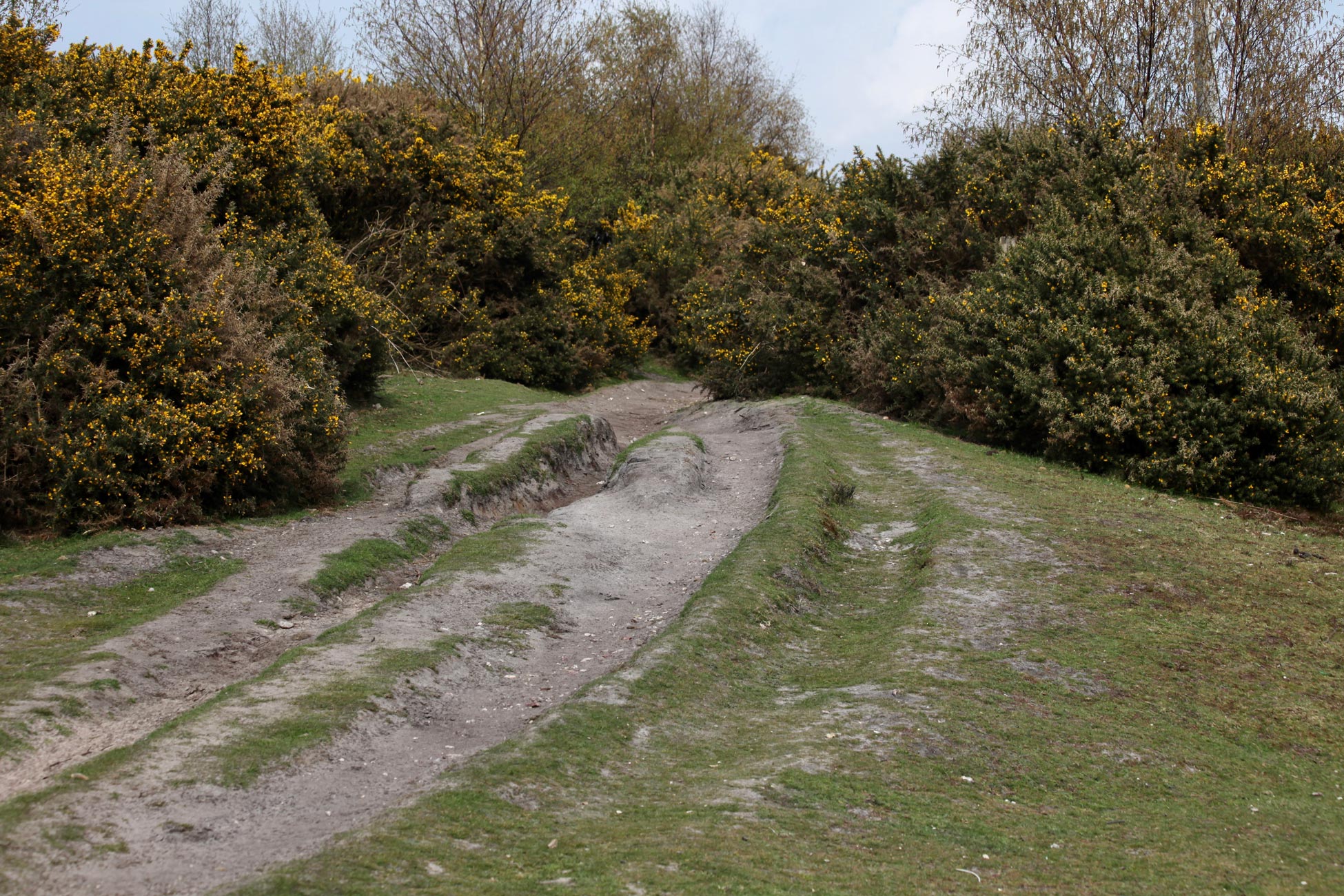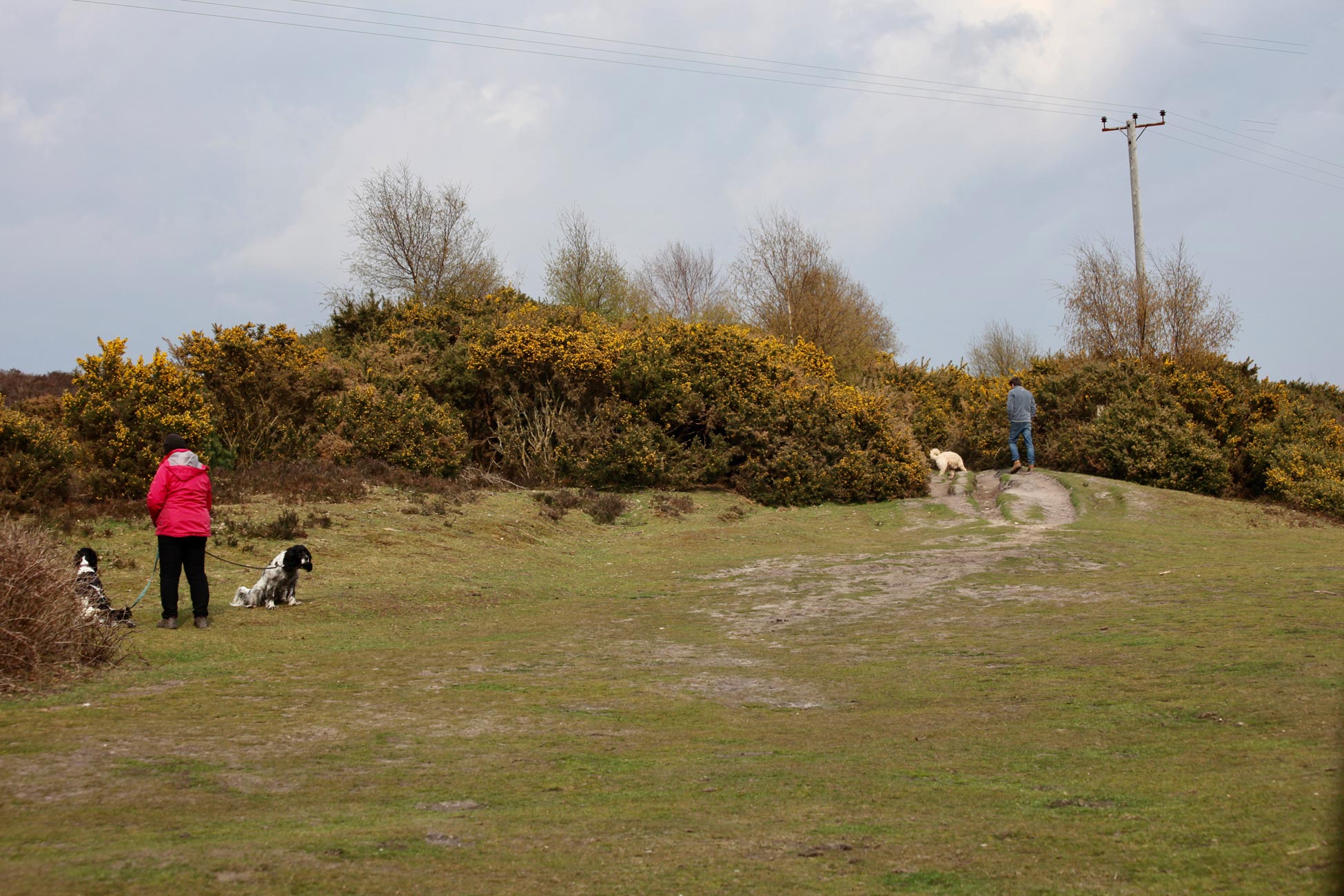 As requested, I kept to the main tracks, created by ponies. The amount of dog shit littered about suggested that some dog owners had also done so. As we were about to leave, two people, each with a pair of dogs, neither carrying poop bags set off to empty their animals. The man's charges were immediately let off the lead.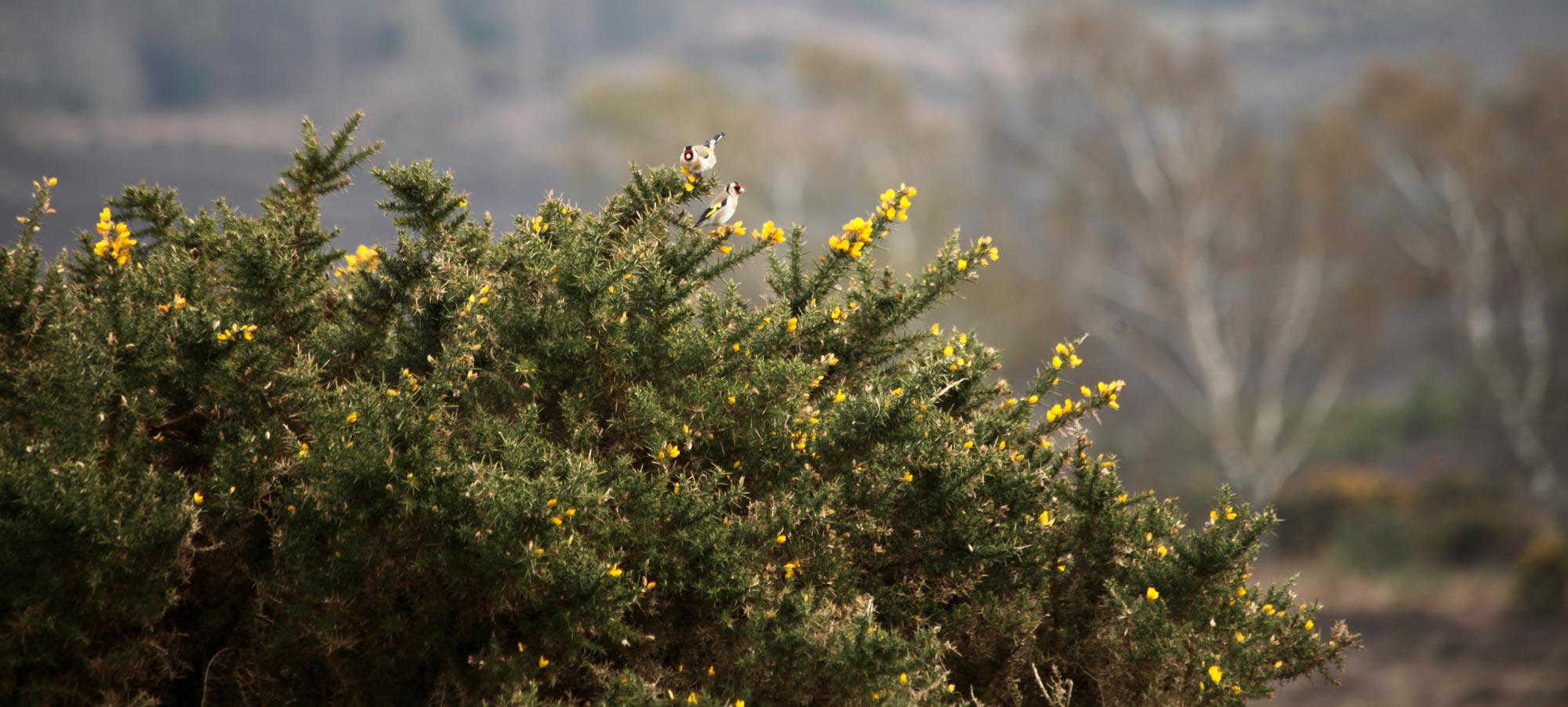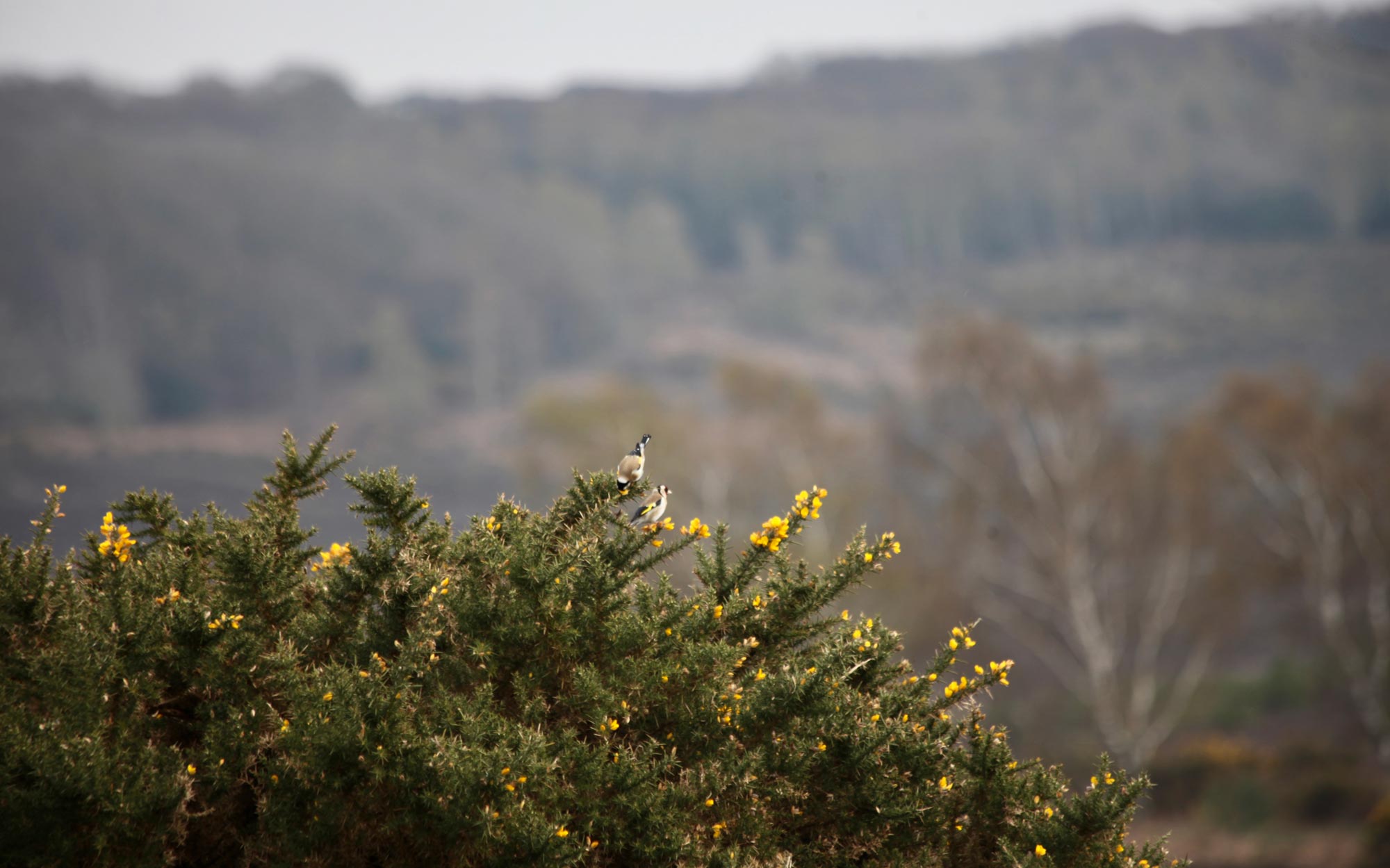 Earlier, a pair of goldfinches had sought camouflage among the gorse.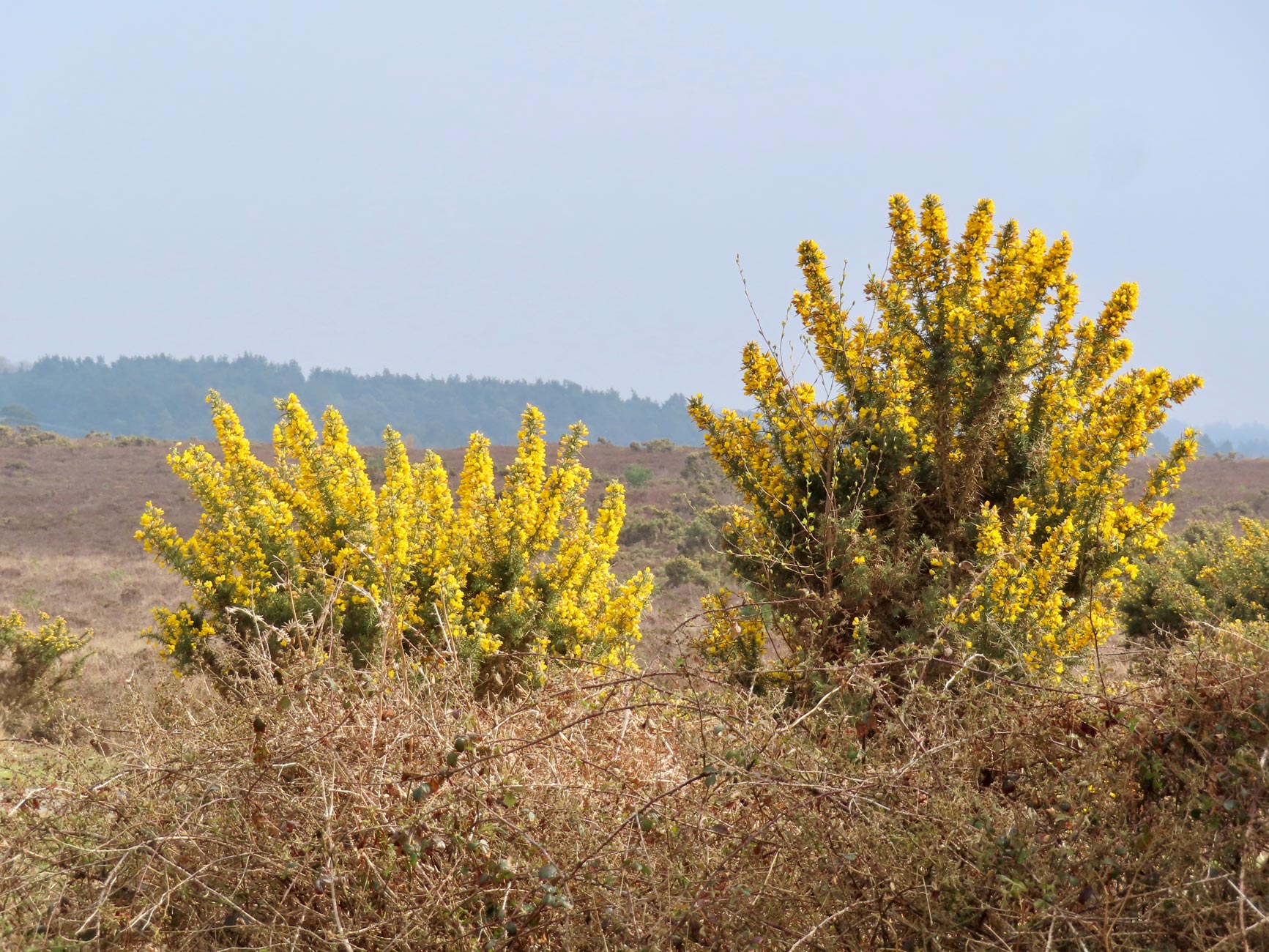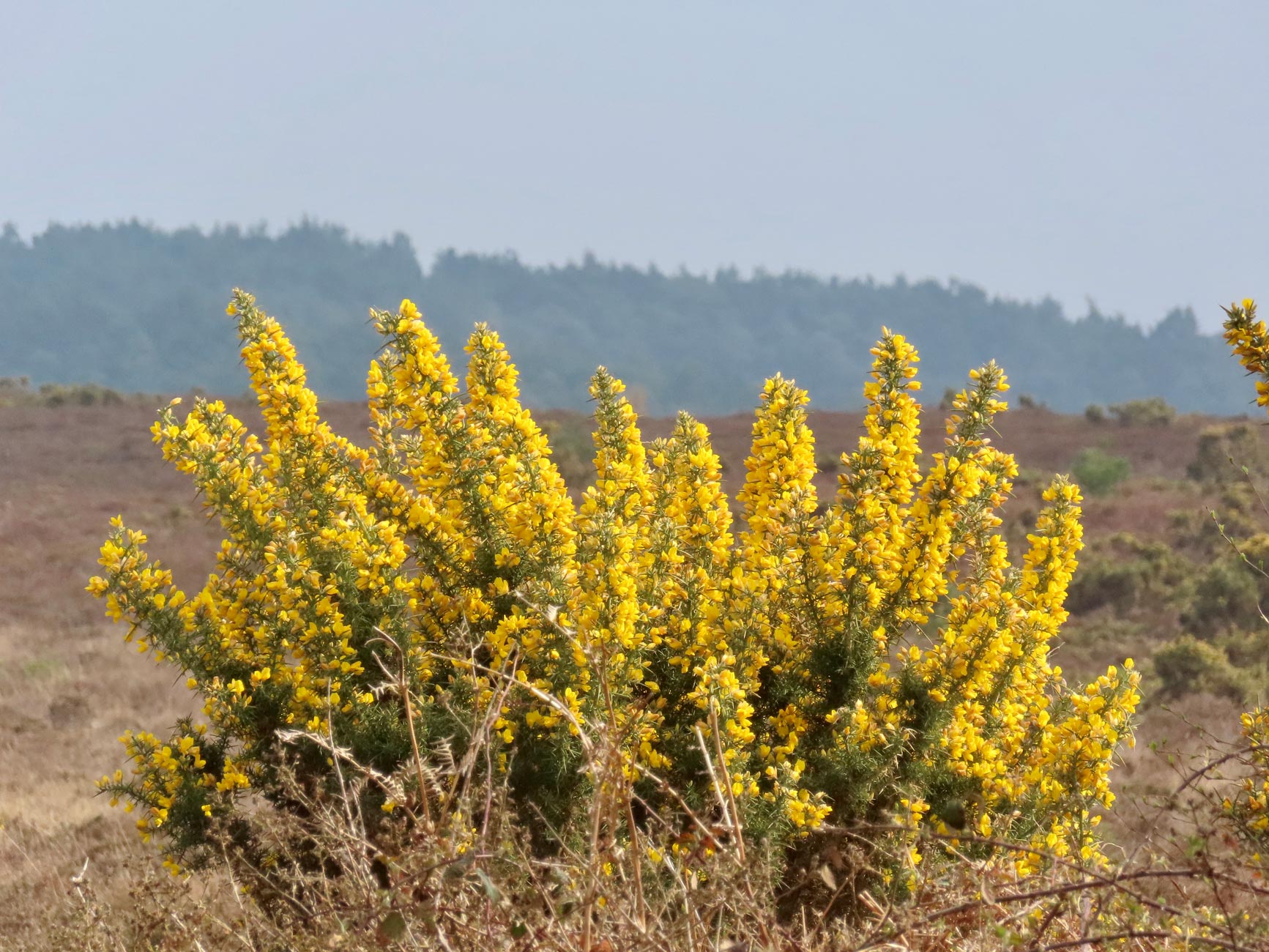 While she waited, Jackie produced her own images of gorse.
On our departure, another pair of equestriennes gently ambled up the slopes.
At least the person emptying their dog at Abbots Well had the questionable decency to leave the results of the defecation in a poop bag, which did not faze the grazing pony.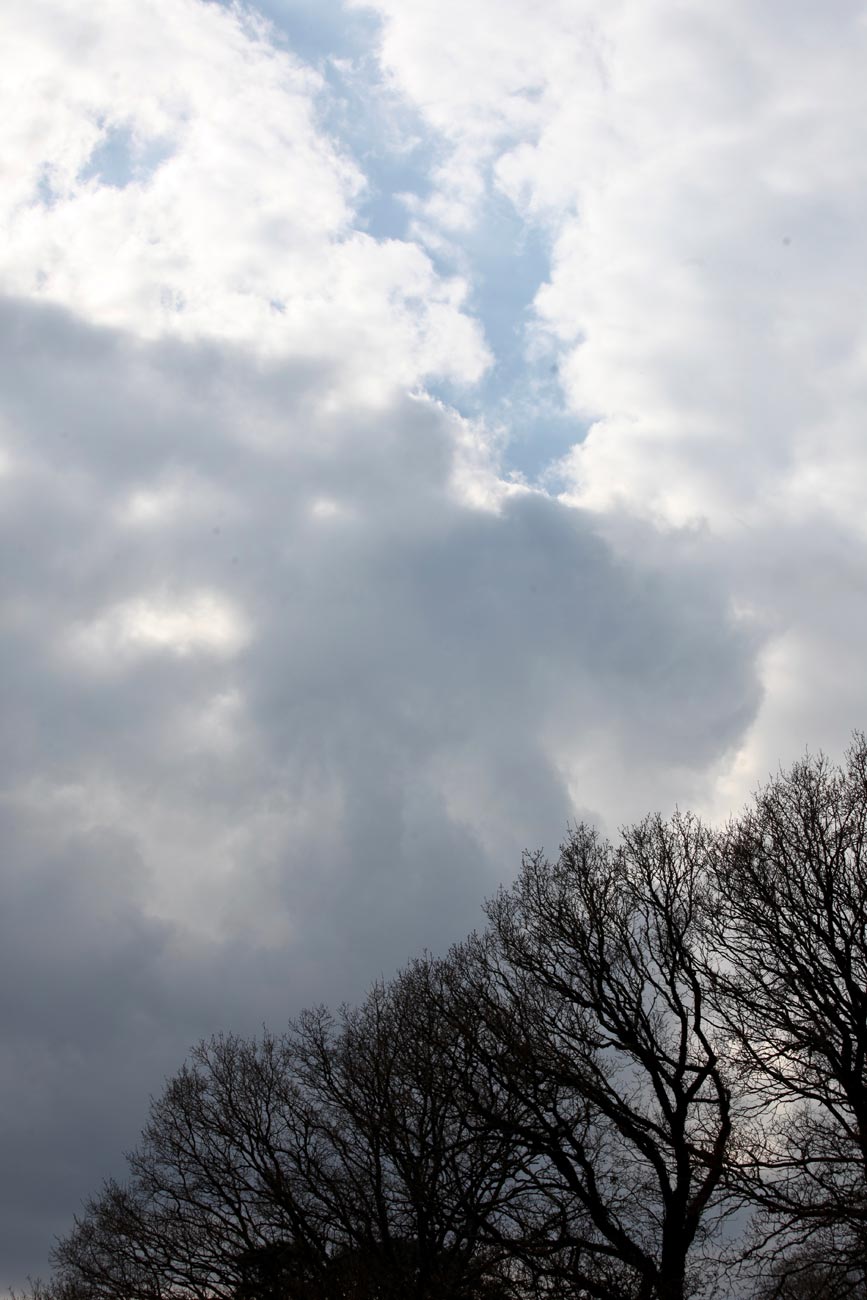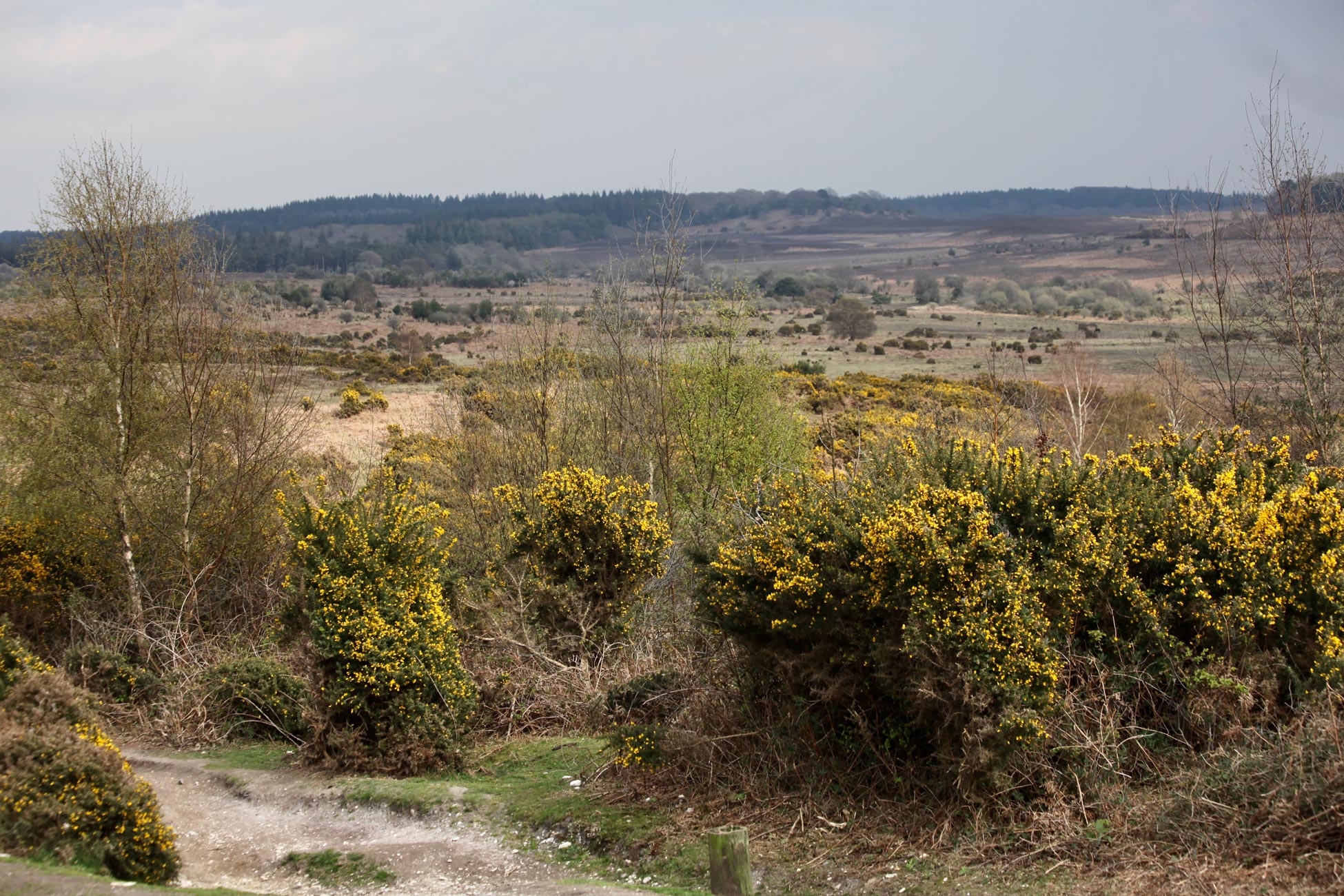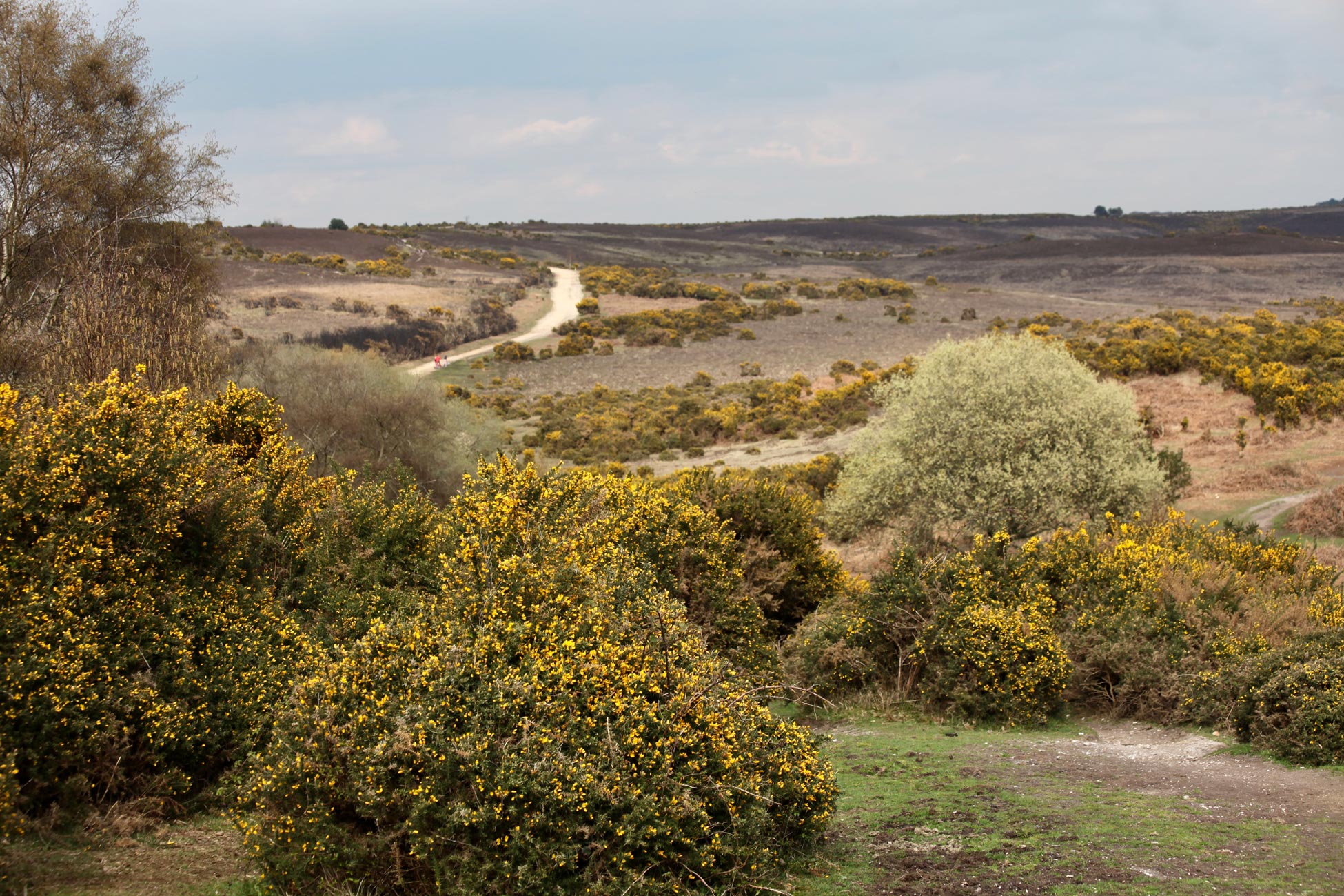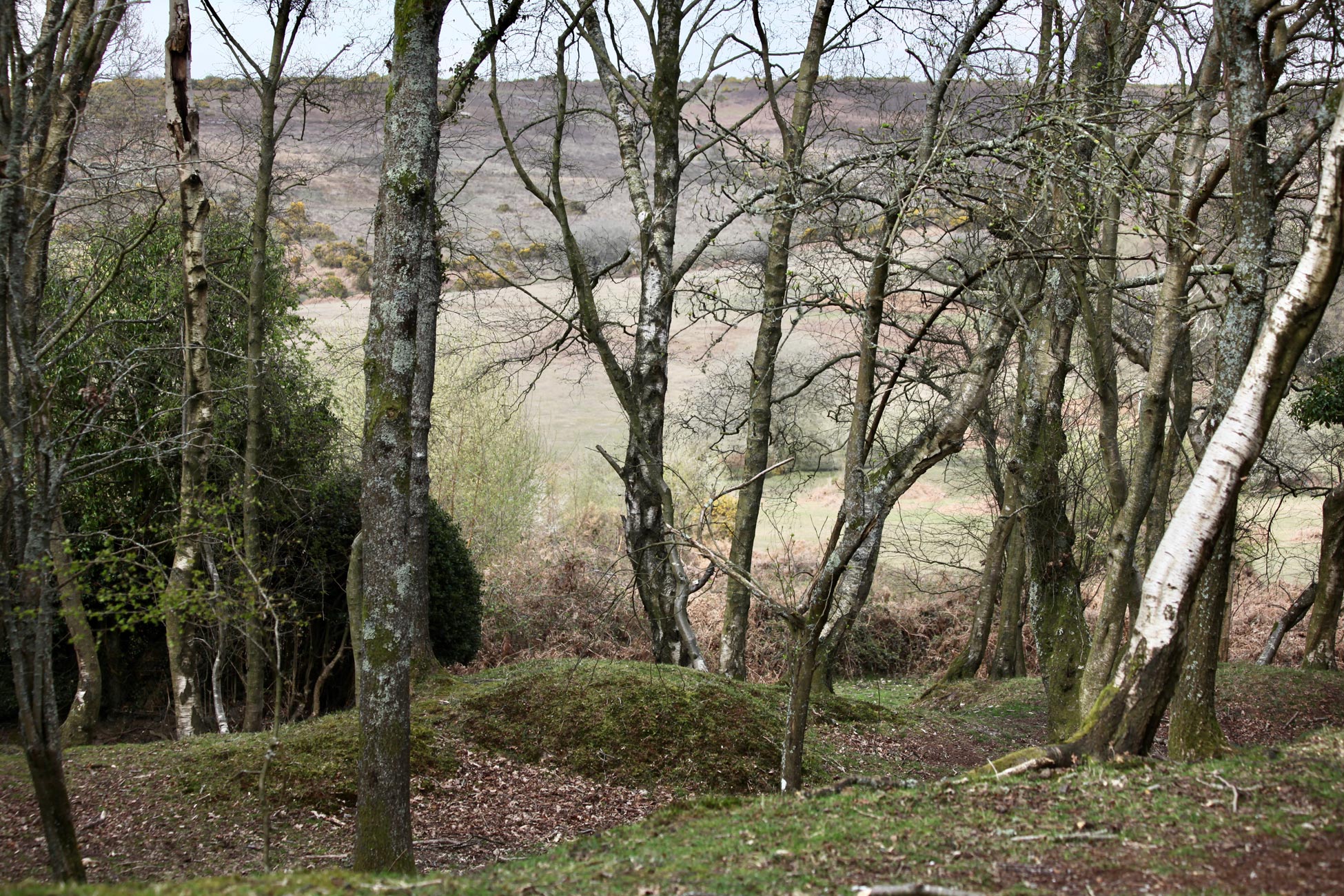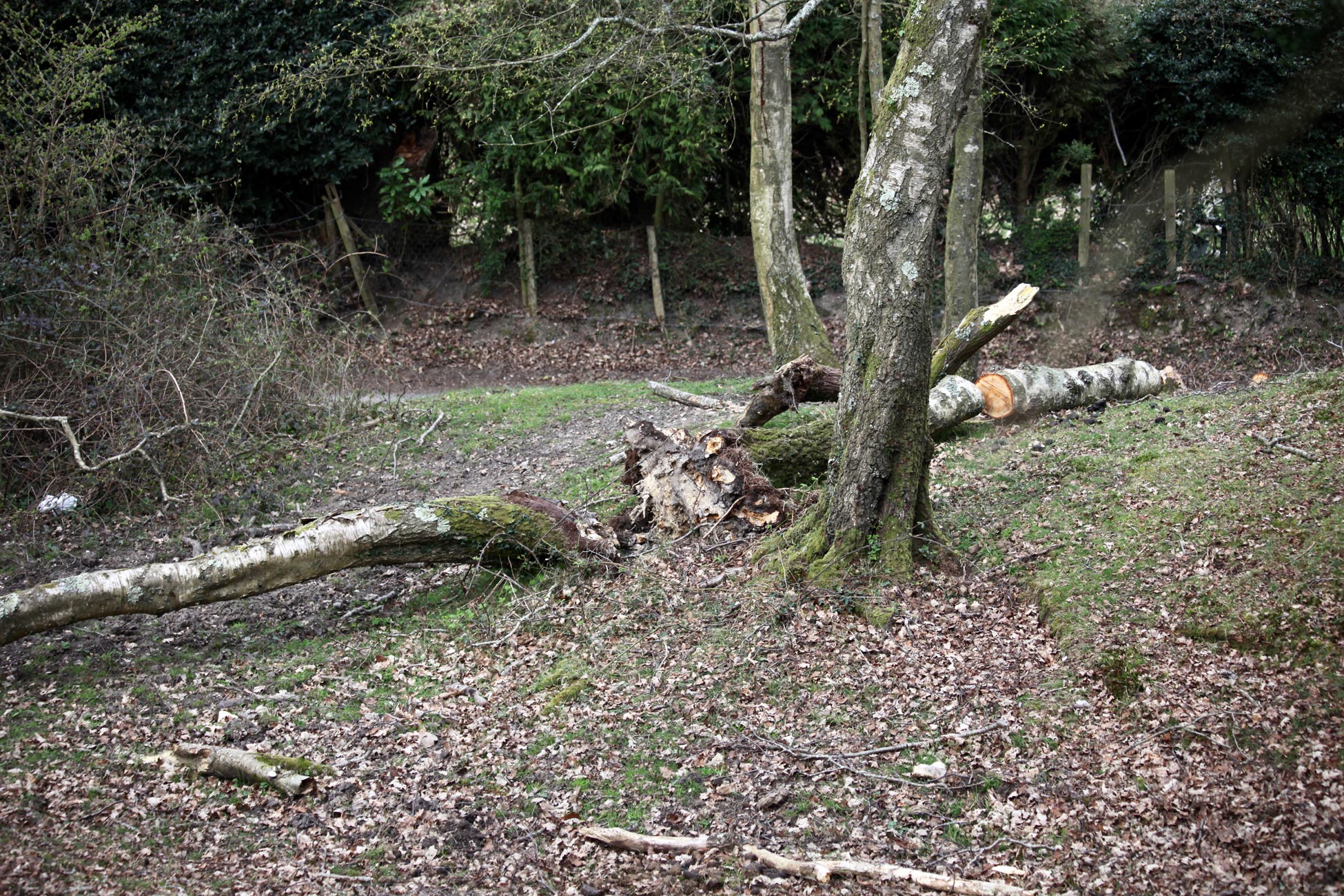 Here, the clouds were parting a little more as I looked down on the landscape from the bordering woodland with its fallen trees, mossy roots, and little dog-tooth violets.
The aforementioned delicious dinner nicely rounded off the day.