The weather today alternated between brief bursts of bright sunshine and darkly hammering heavy hail and rain. We probably picked the best time for a drive into the forest, where,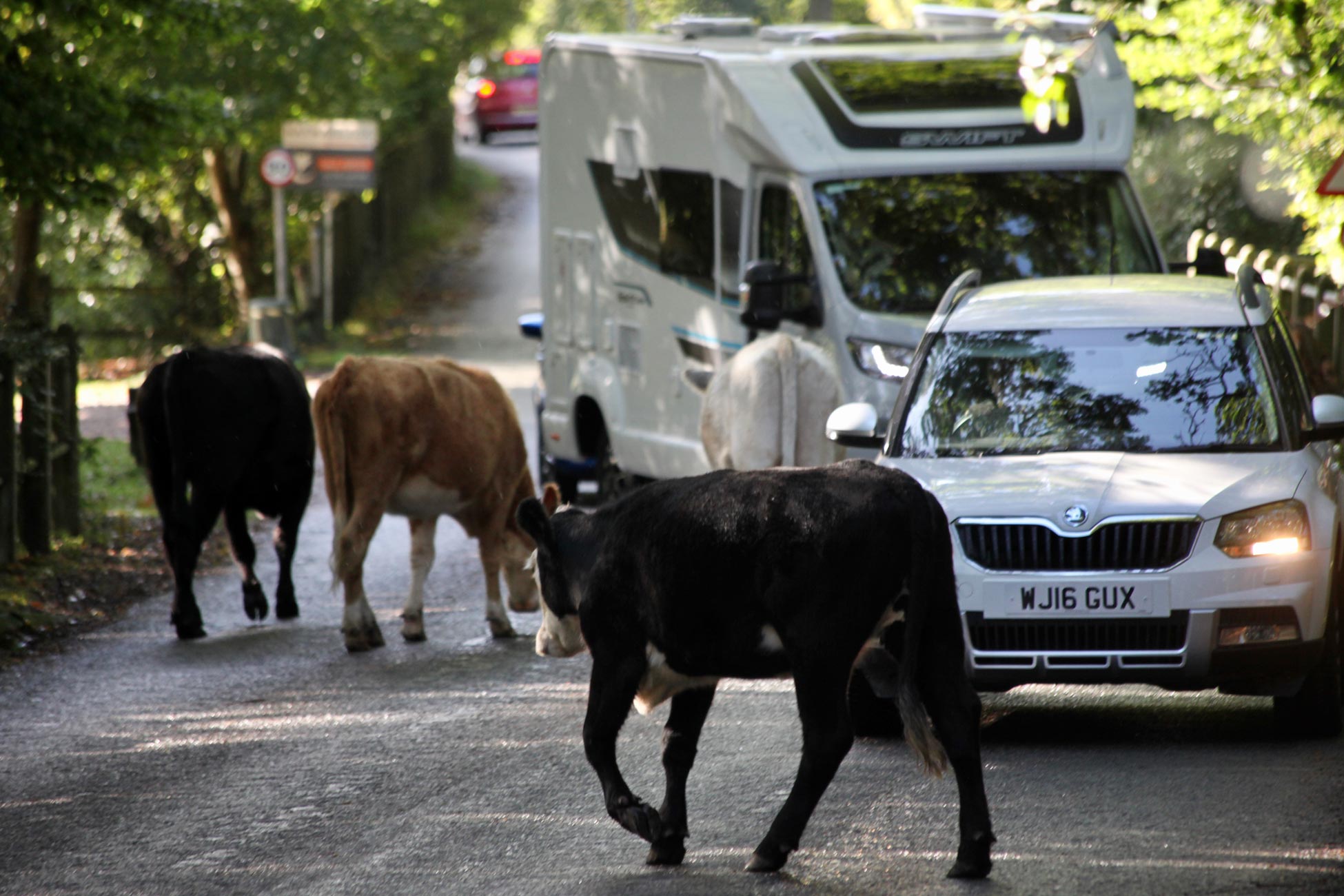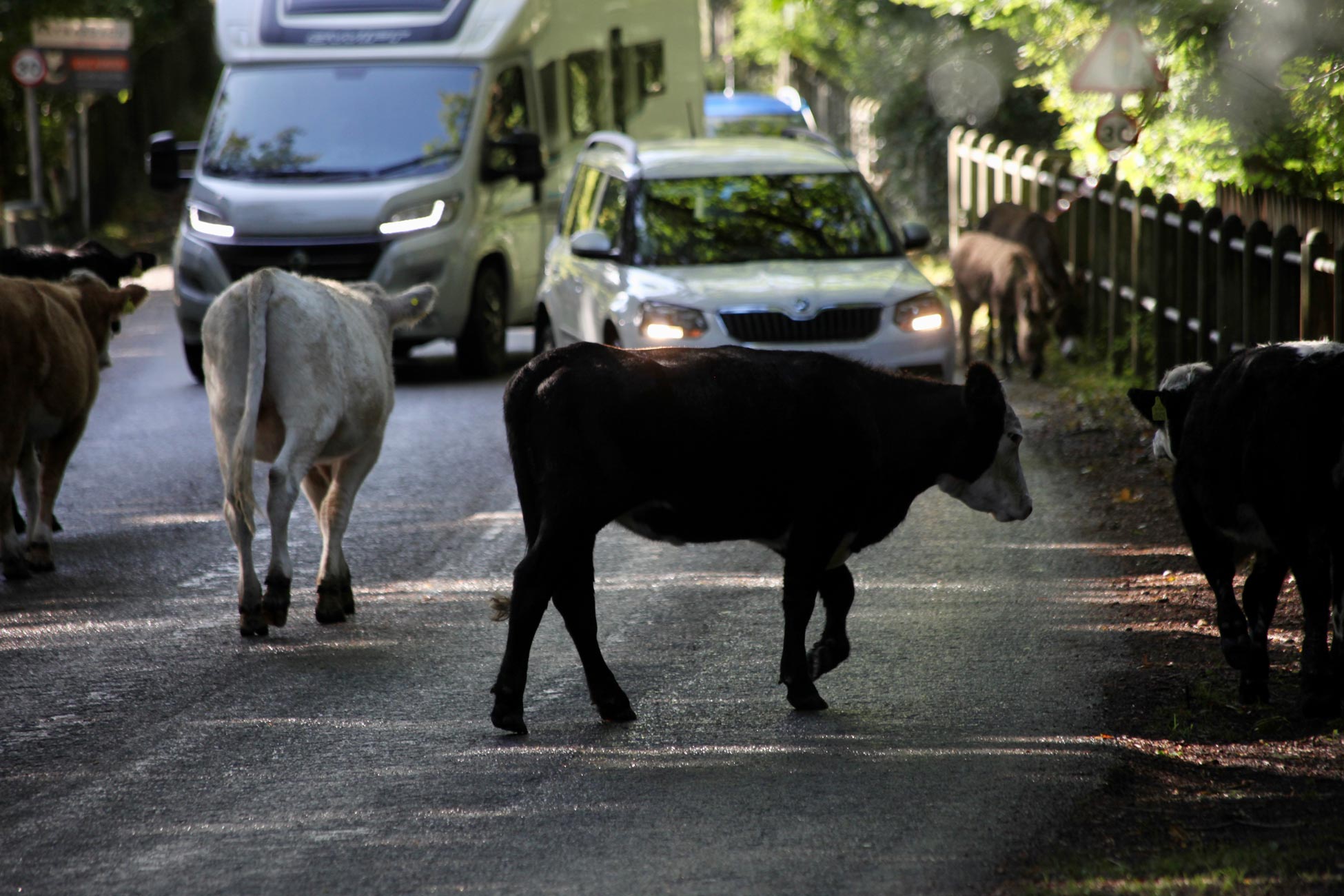 on Sway Road it was the turn of cattle and donkeys to create traffic mayhem.
I took advantage of the sunshine to photograph autumn at my feet before moving on.
We turned into Black Knowl where Jackie parked and I wandered on down. I had said I would walk back to the car when I was ready, but, because of the showers, she ignored that and followed me at a safe distance. The gentleman walking his dog in this shot exchanged friendly greetings with me as our paths crossed.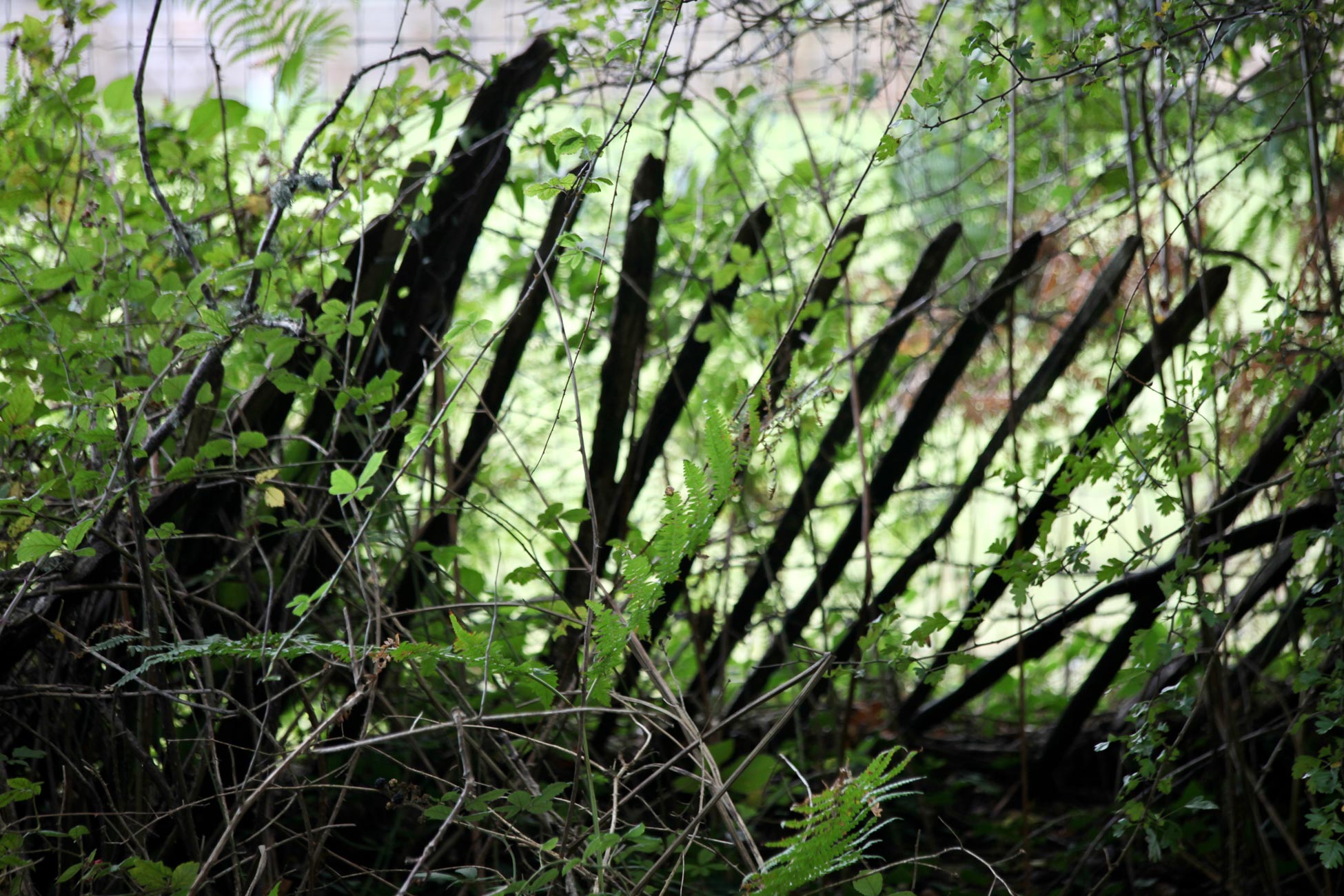 Fenced fields flanked my right side,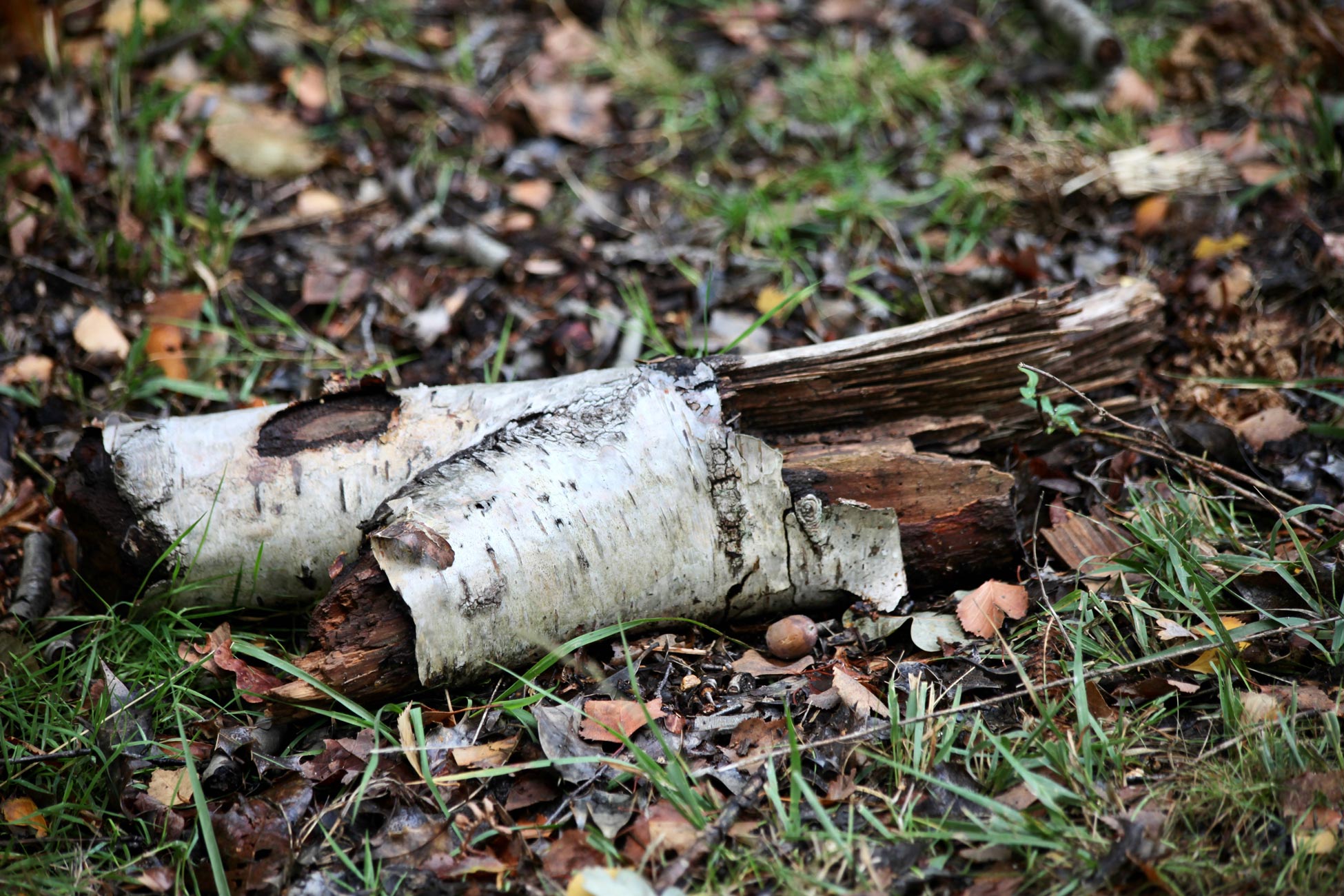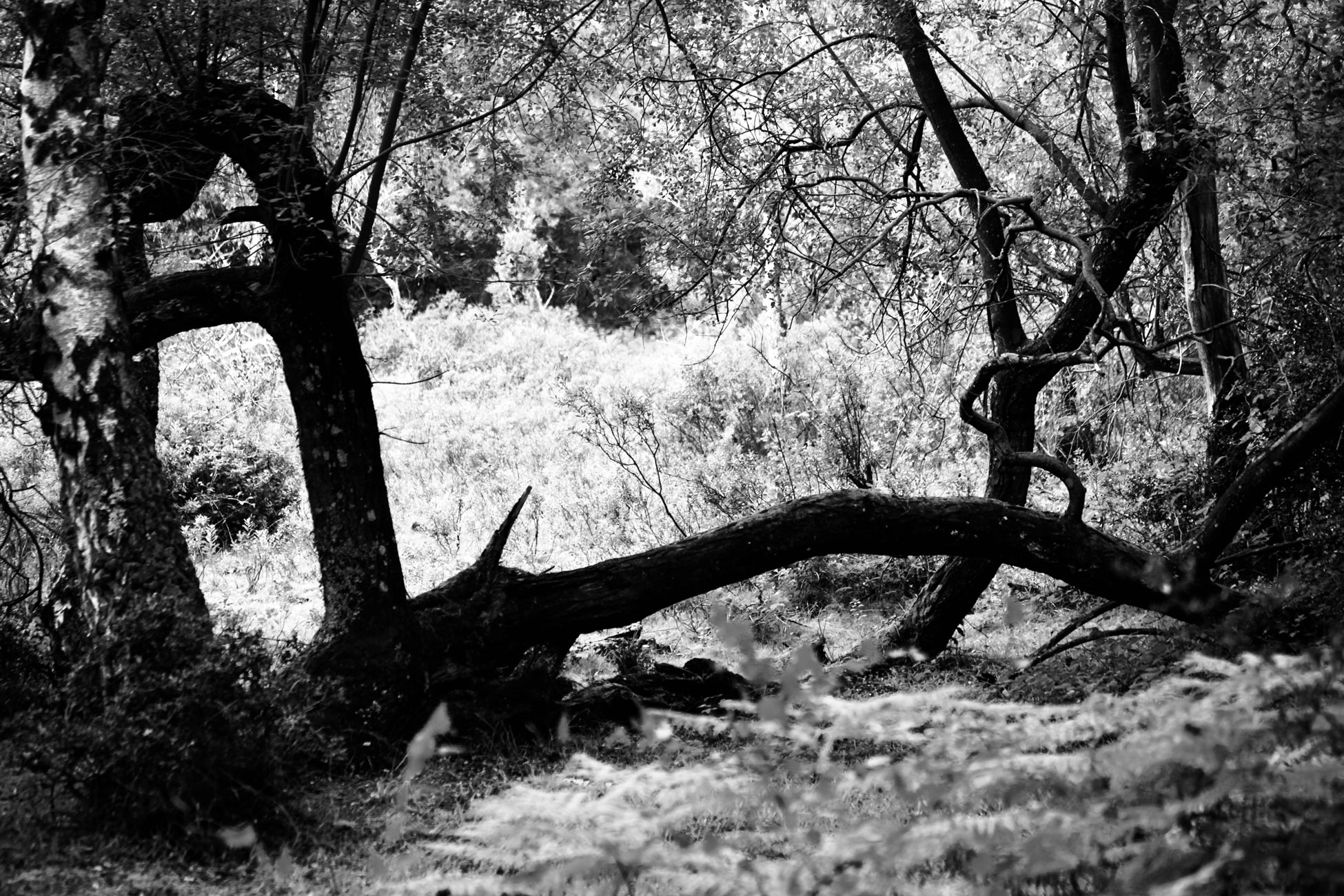 while open woodland graced my left. The orange mark on one trunk indicates the need for minor foresters' attention; acorns and holly berries decorate some of the trees, although the acorns constantly clattered the tarmac; fallen boughs and trunks, making their decaying contribution to the ecology, gradually return to the soil from whence they came. The comparatively sheltered ferns cling to their youthful green hue.
Suddenly the sweeping sough of the wind was muffled by rapidly advancing thudding hooves of ponies on the run.
I just about managed to picture a few as they sped, seemingly panic-stricken through the trees.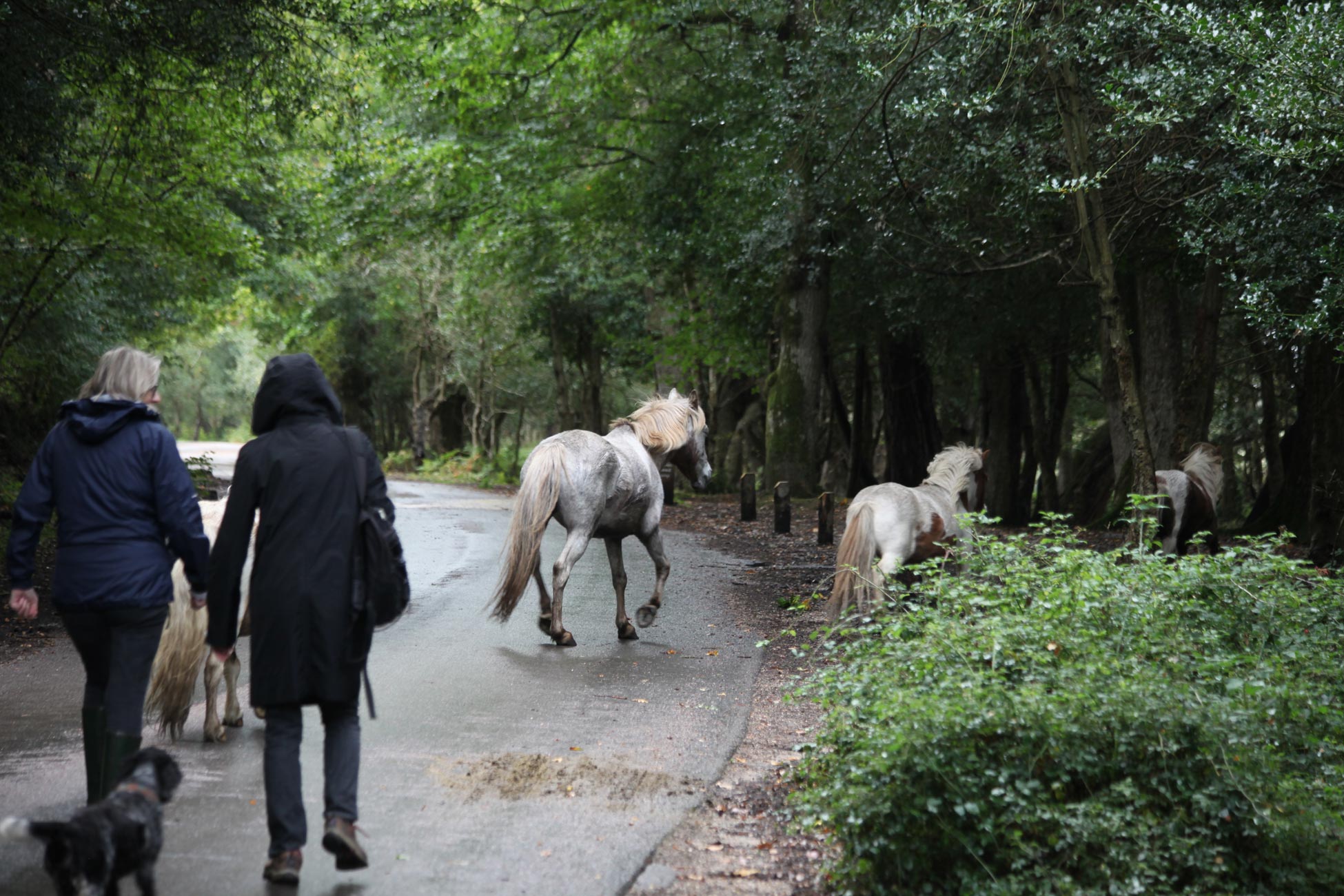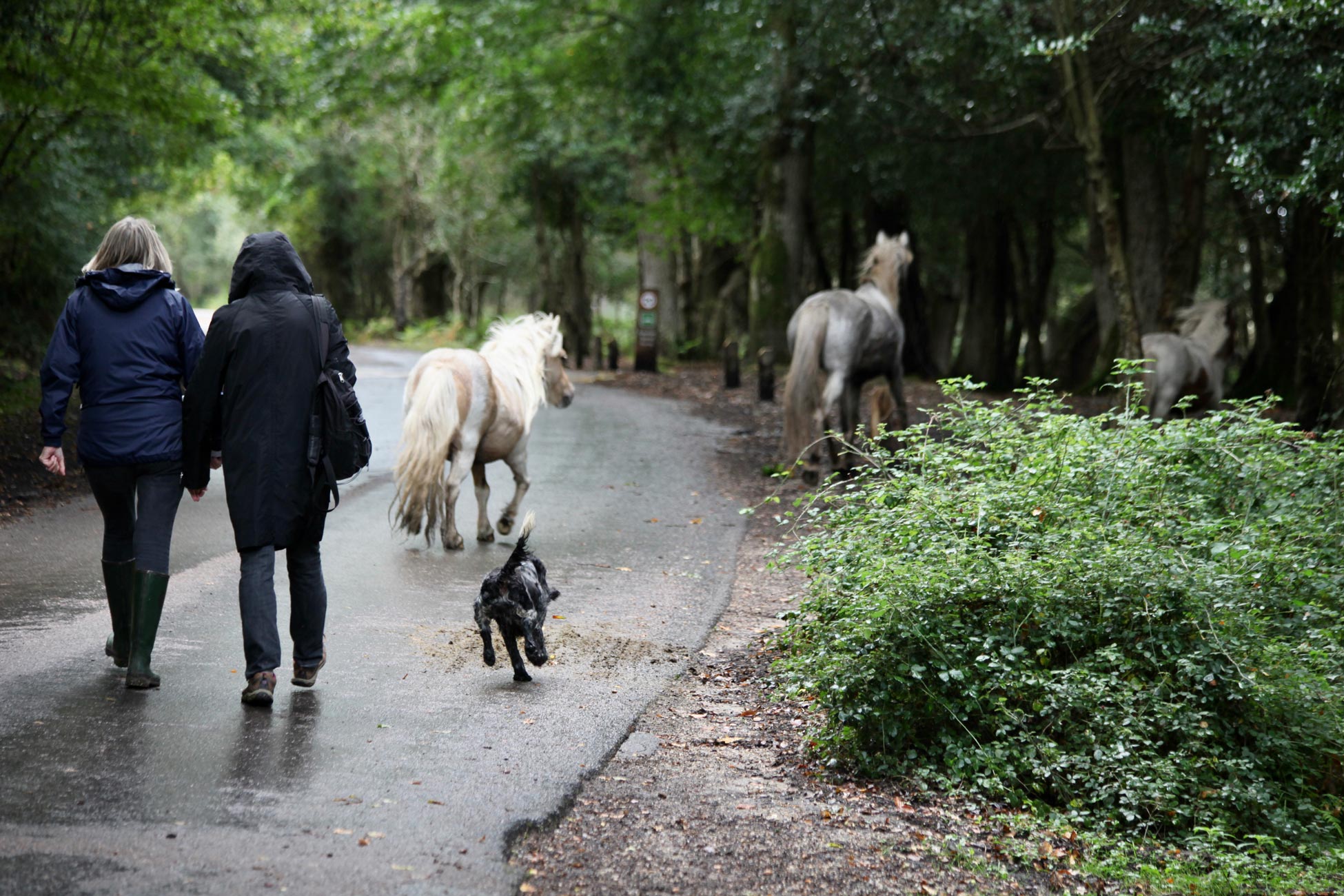 Soon, a second wave surged ahead, passing a couple of walkers and tearing into the trees. Note the spaniel getting involved. The second of these pictures is Jackie's.
The clacking and thumping of hooves of the next wave of rather more and larger equines had me taking immediate evasive action by leaping (figuratively speaking of course) into a dry ditch. Fortunately they turned off before they reached me. The idea of photographing them disappeared from my mind.
I then decided it was time for me to return to the car. A small group of humans had gathered at this point. There was some speculation that the animals may have been escaping from a Drift https://derrickjknight.com/2016/08/30/the-drift/ because they are happening about now.
"Have you seen my dog?" asked one woman. We had, of course; it was a spaniel. I pointed her in the right direction and her pet came scampering to her side.
From the comparative safety of the Modus, I photographed the fourth wild wave as it rushed on by.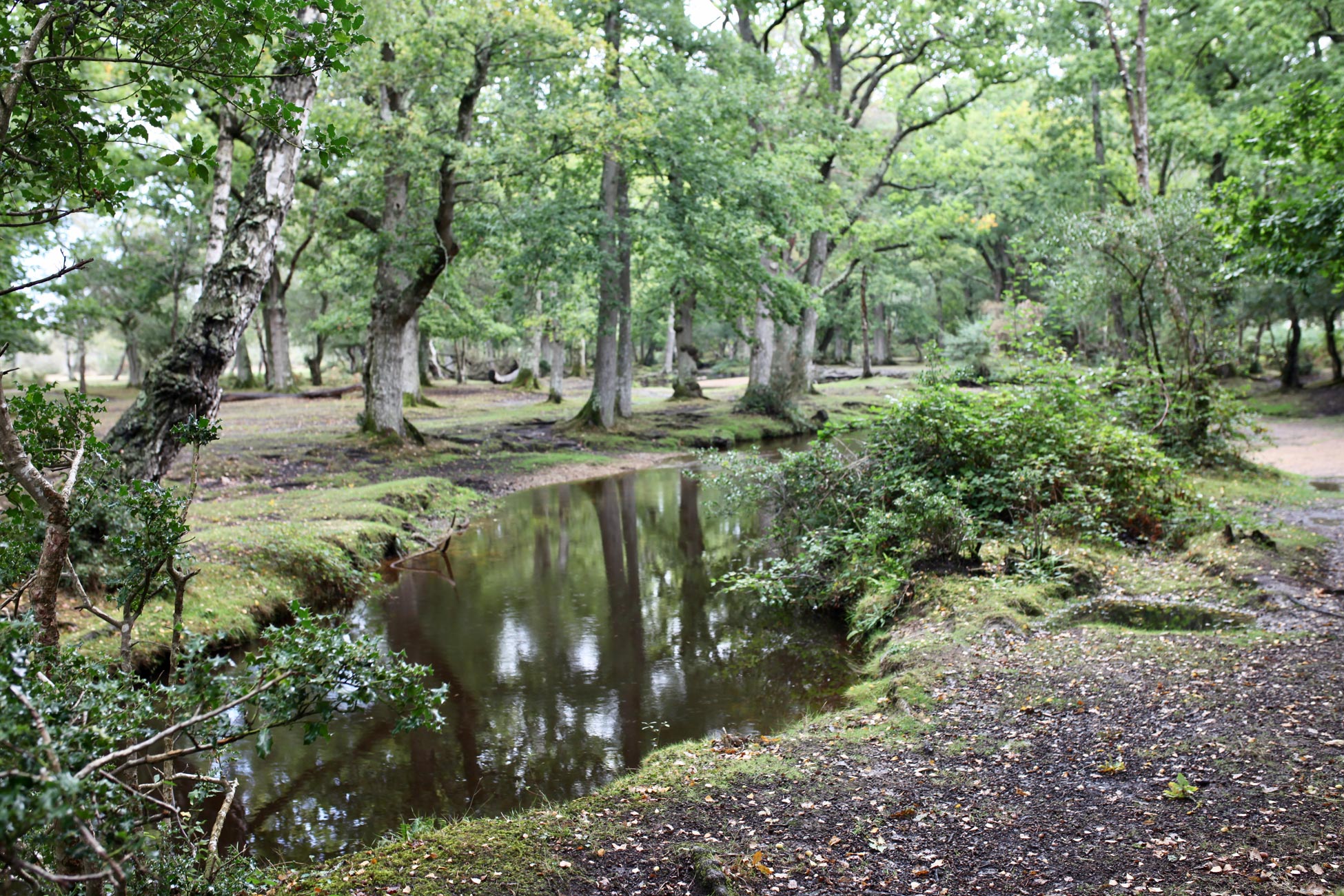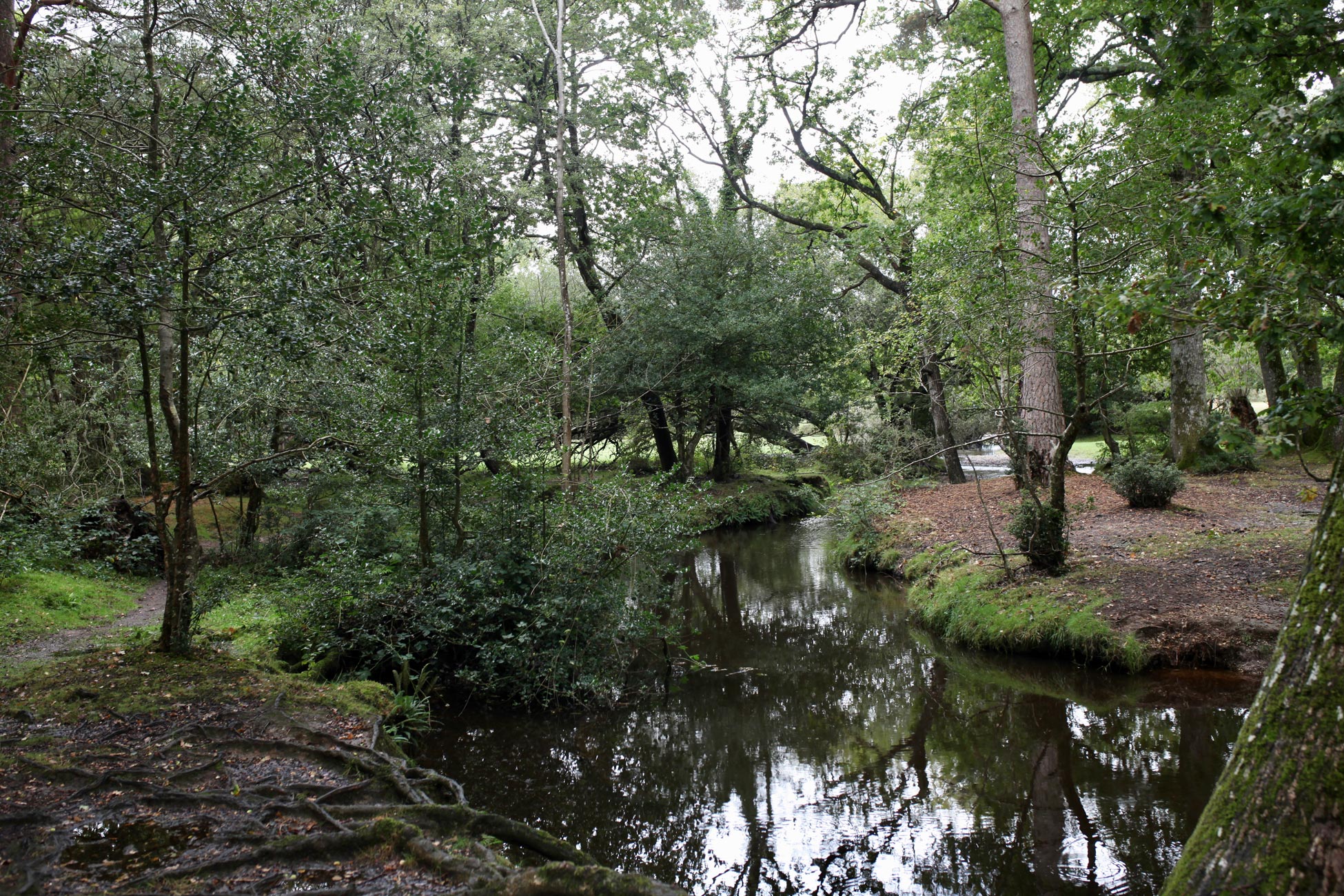 We had reached Ober Corner, beside a stretch of Ober Water, as usual reflecting the surrounding landscape.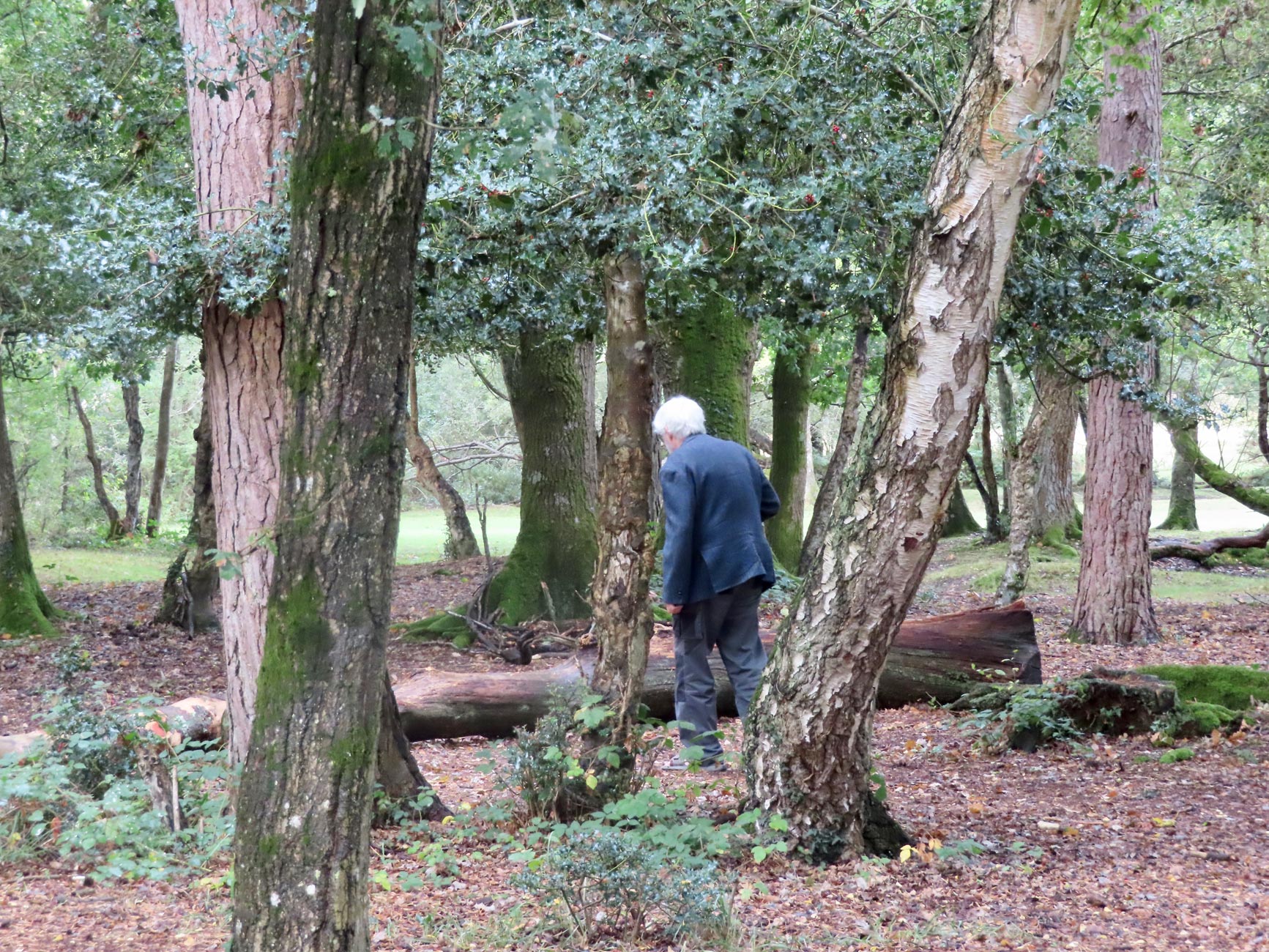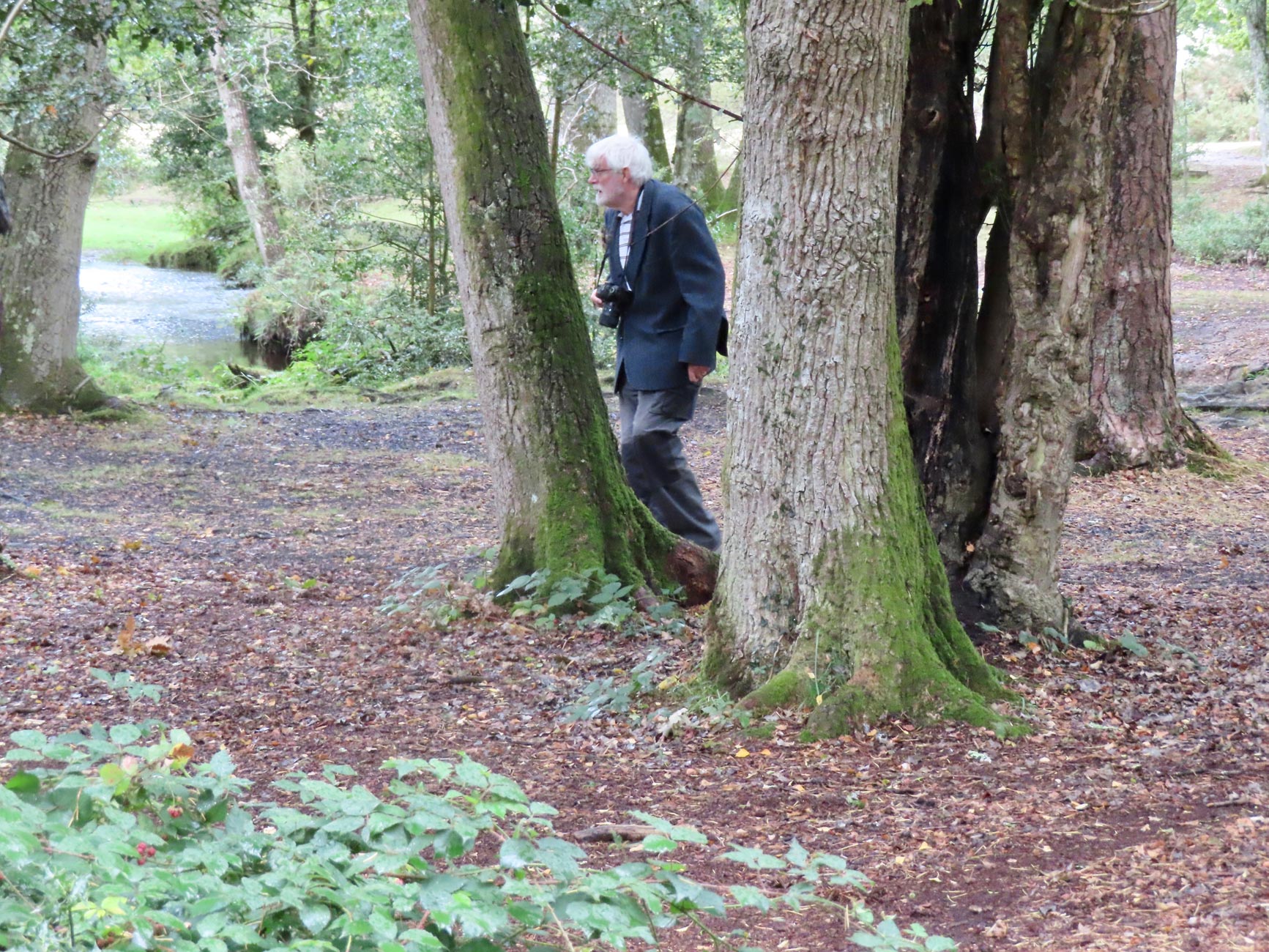 Jackie poked her camera in my direction.
This evening we dined on a second sitting of last night's spicy delights with an additional tasty omelette and tender green beans with which Jackie drank Hoegaarden and I drank The Second Fleet, Shiraz 2018, a smooth full bodied red wine from Australia's Limestone Coast.