I had managed, by a rather cumbersome method, to solve my problem of being unable to send readers links to earlier posts after WordPress's recent developments. SueW of https://weeklyprompts.com/2021/03/22/changes-to-the-wp-admin-navigation-revised-support/ then published a much better solution, for which I thank her.
Early on this bright, sunny, morning Jackie drove us to Ferndene Farm Shop where she stocked up on fresh provisions while I sat in the car with plenty of time to photograph
this colour-co-ordinated woman selecting six pots of tete-a-tetes through my passenger window. Each one was carefully selected by picking them up, carefully examining them, retaining some, and replacing others.
Afterwards we continued on a forest drive.
As I stepped out to photograph this beautiful landscape, I immediately came upon an unsightly spread of fly-tipping.
I looked down upon a pair of separated ponies grazing on soggy terrain.
Towards the Thorney Hill end of the road I again stepped out to photograph the landscape dotted with ponies who were very quickly to surprise me by following each other
up the slope, off the gorse-laden moorland and into the road along which they clopped past me to
drink at an extensive winterbourne pool.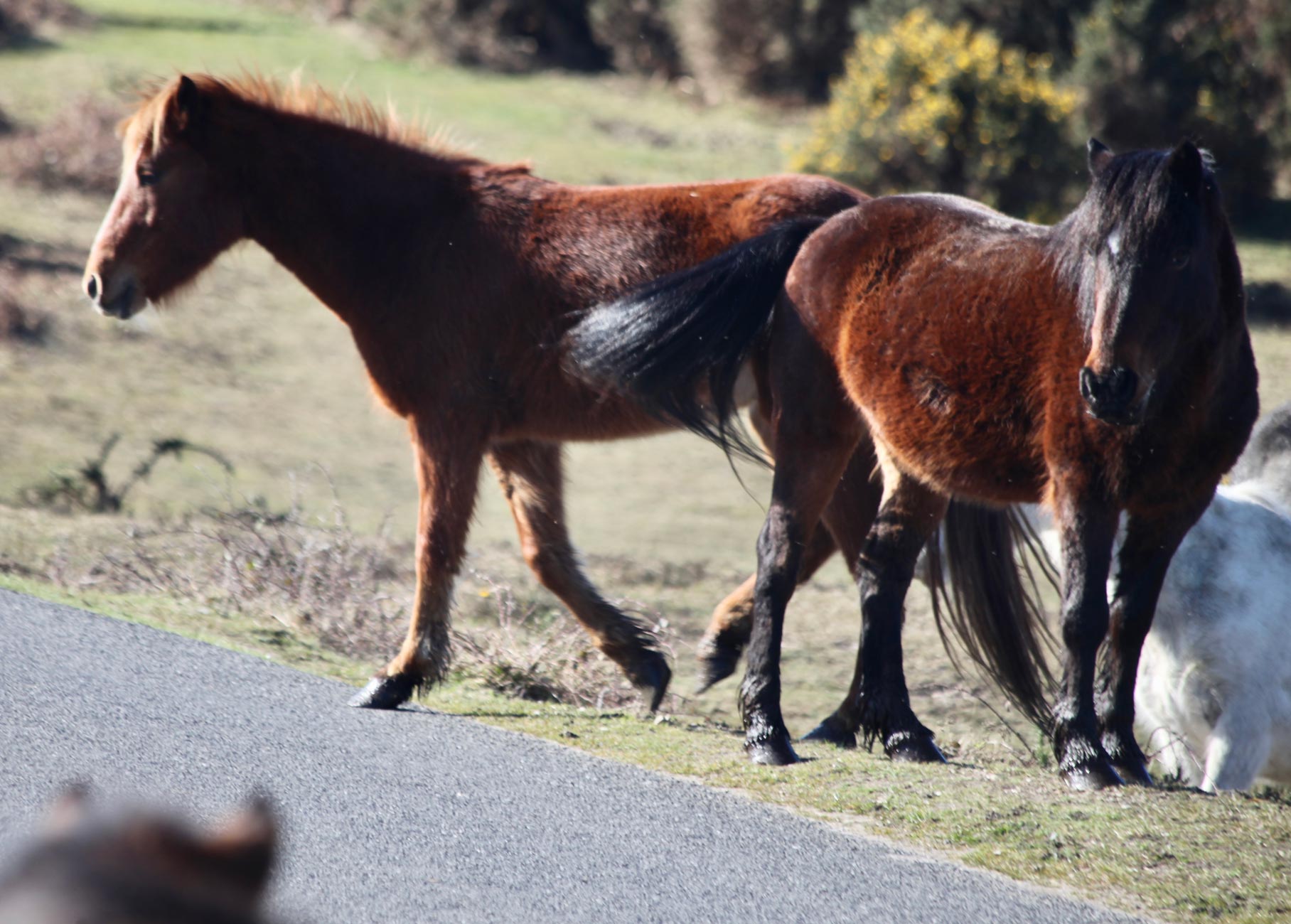 Completely oblivious of the steady flow of traffic, further waves of ponies gathered from all directions with the one purpose of slaking their thirst.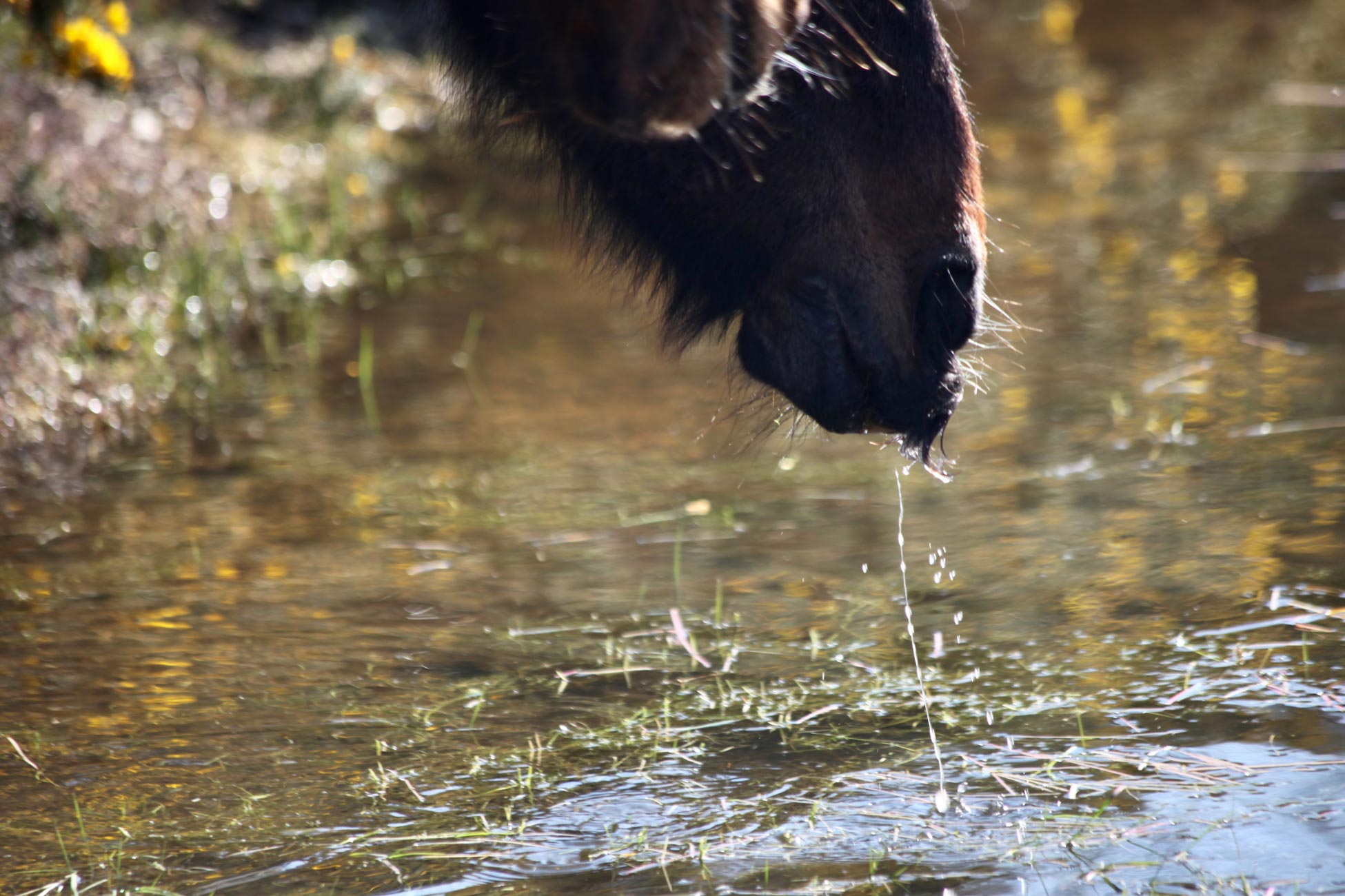 At one point a trio of bays advanced through the gorse behind me. They were not going to stop. I realised I was standing on their trail beside the trough, and just had time to scramble off it, turn, and photograph the leader before they get their heads down to slake their thirsts.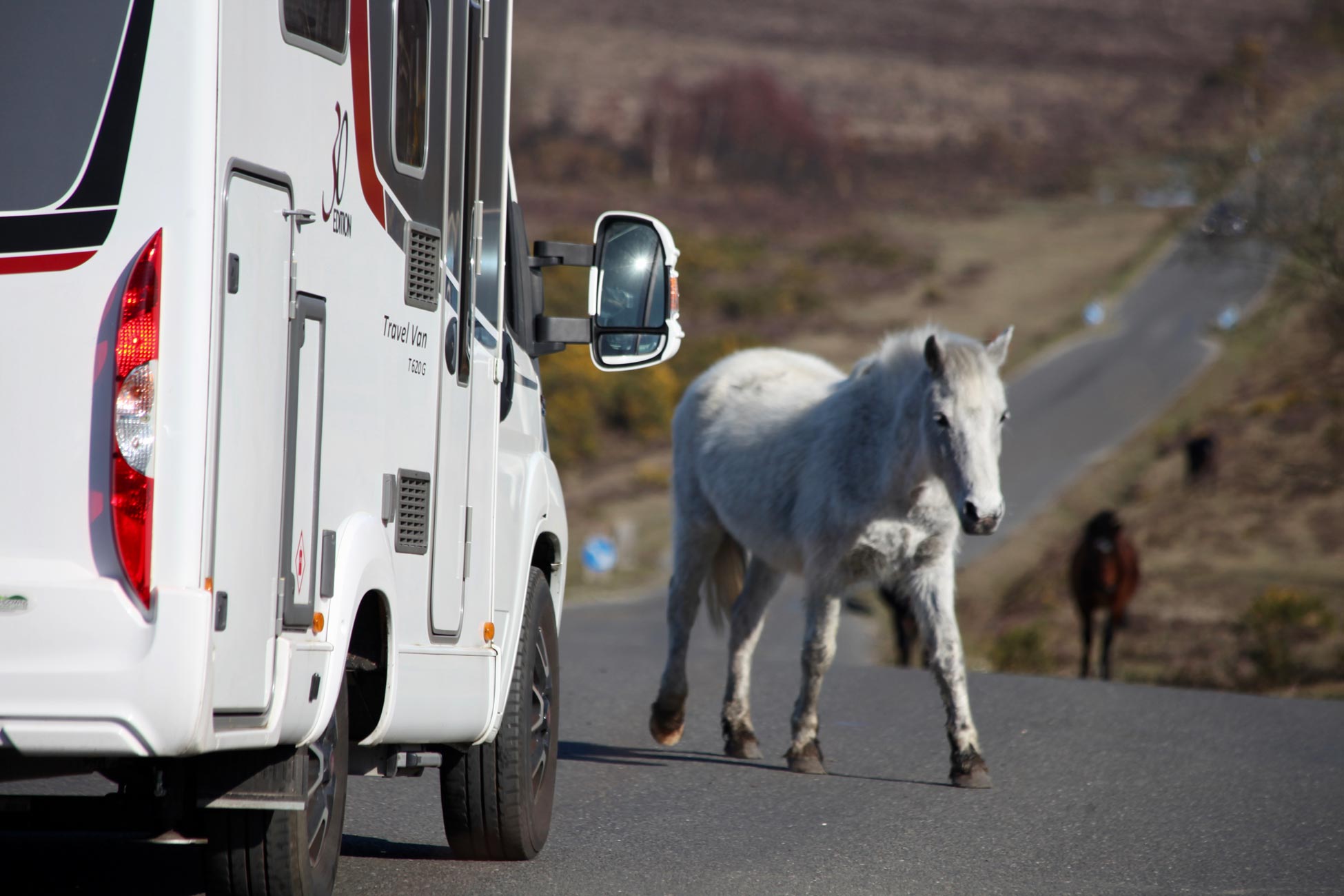 Stragglers, through which vehicles slalomed their way down, continued to climb along the road, taking their turns to drink.
Once satisfied, some groups wandered off towards Thorney Hill; others remained to chew gorse.
Along Tiptoe Road I stopped to photograph a pair of kids on the far side of a field. As I returned to the car, their owner, the very friendly Lizzie Knight, approached and invited me in to make more photographs. Her pets were just four days old and independent enough to sample anything that looked edible. As always, clicking on any image will access its gallery, and further clicks will enlarge the pictures.
This evening we dined on Jackie's flavoursome chicken and vegetable stewp and fresh crusty bread, with which she drank Hoegaarden and I finished the Mendoza Red Blend.