Dark, brooding, precipitating skies were occasionally brightened today by suddenly, briefly, escaping sunshine. The opposite was also true, on the trip we took into a waterlogged forest after purchasing three bags of compost at Ferndene Farm Shop.
I left the car when Jackie parked on the verge of the Thorney Hill end of Burley Road. My intention was to take a shot from the top of the hill of the waterlogged landscape stretching out below. A pair of siren mallards called me from a winterbourne lake some way down. Before I reached them the ducks had disappeared; dark indigo clouds loured overhead; pattering raindrops washed my hair; my woollen jacket took on the aroma of wet sheep; and I craved automatic wipers for my blurry specs.
As Magnus Magnusson on TV's 'Mastermind' would have said, I thought, "I've started so I'll finish". I was wet, anyway. I failed to photograph the downhill expanse, but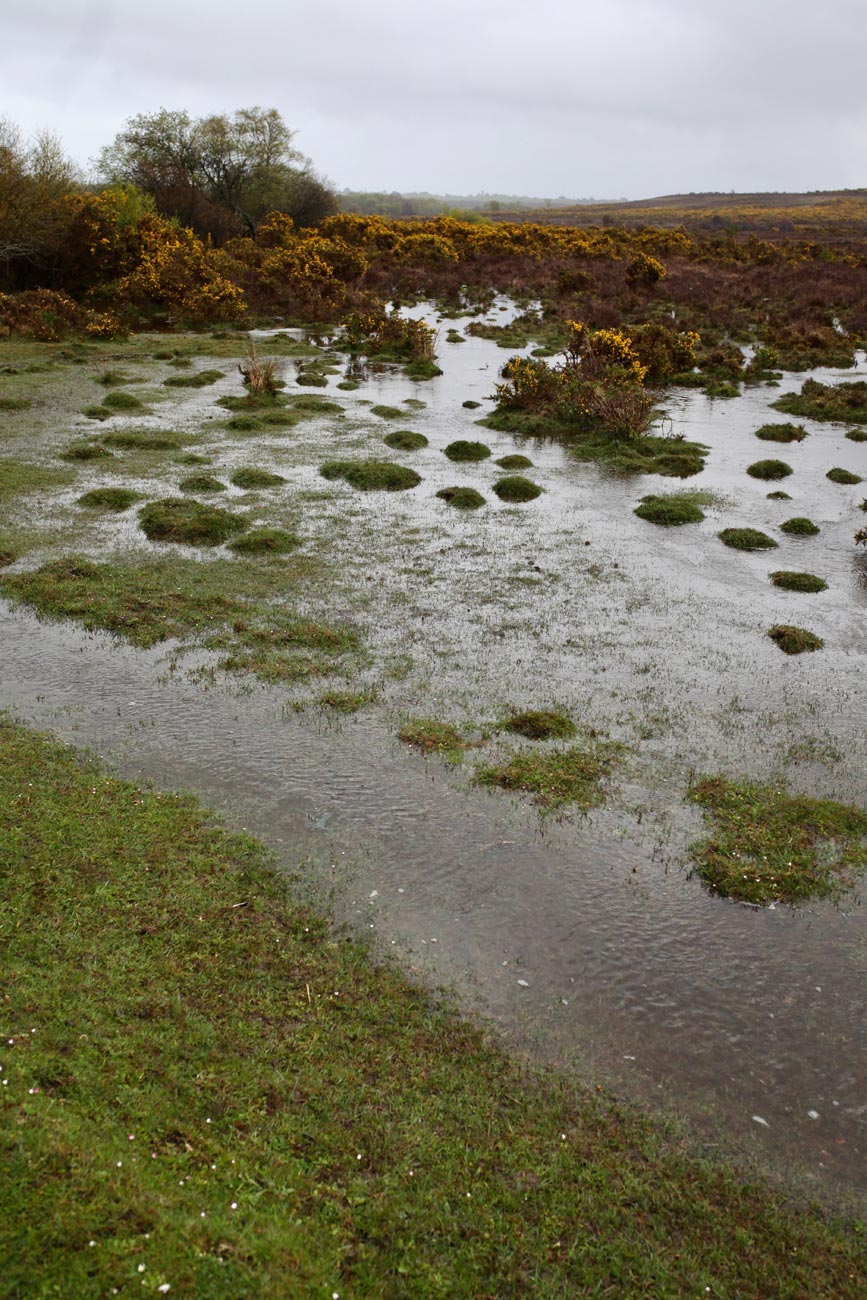 I did capture raindrops sending ripples over the surface of the downhill running streams and the reflective pools that had been created by the recent days' and last night's storms. The forest fauna, more sensible than I, kept well under cover somewhere.
This afternoon Jackie planted a vast number of seedlings into nursery pots in the greenhouse and together we carried the
rusted Ace Reclaim bench to the concrete patio where it will provide a platform for larger planters.
This evening we dined on tangy lemon chicken; moist chilli-spiced ratatouille; tender green beans; and boiled new potatoes, with which Jackie drank Hoegaarden and I finished the Recital.