Barry, of New Forest Chimney Sweeping and Repairs continued today with his work on our kitchen extension roof.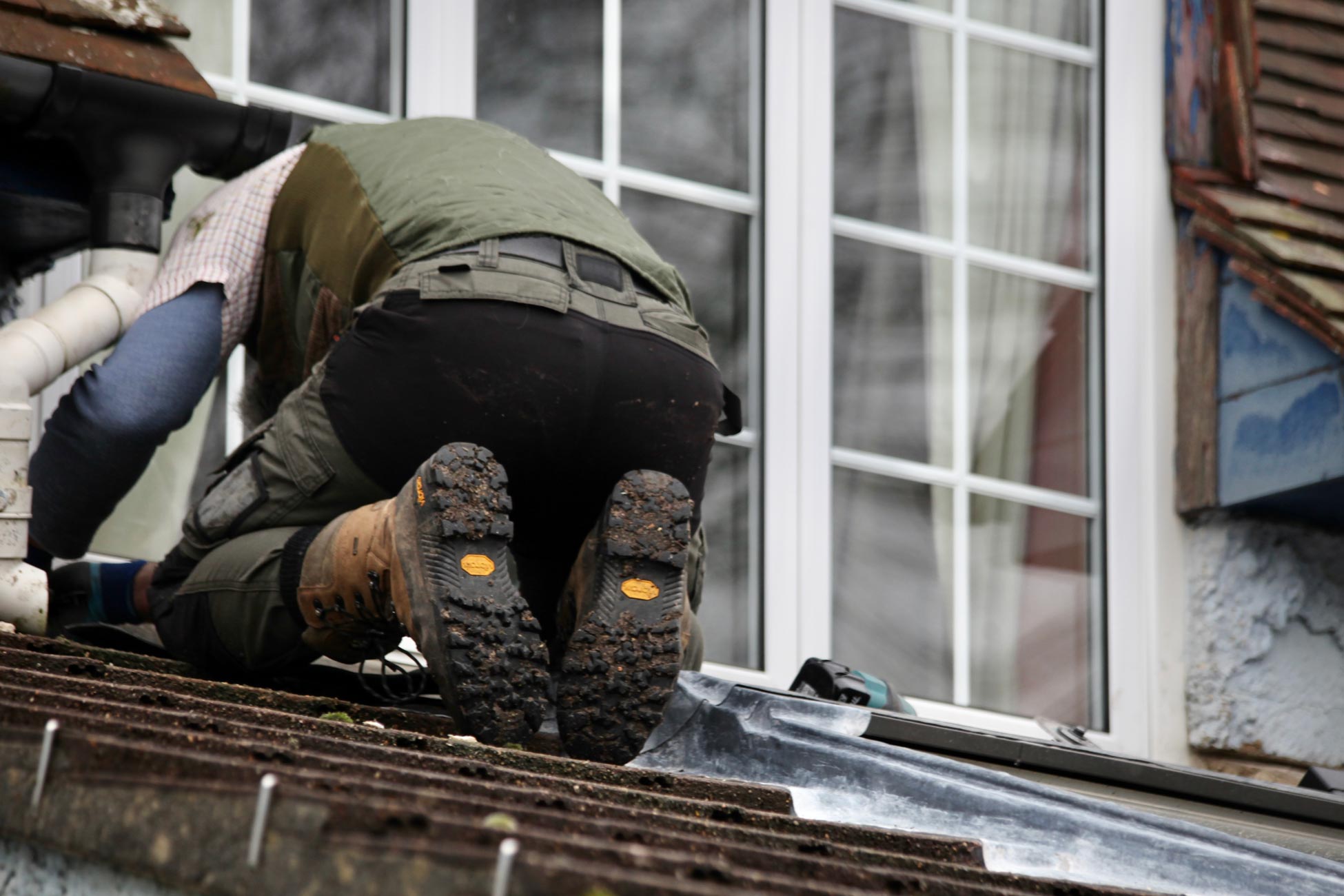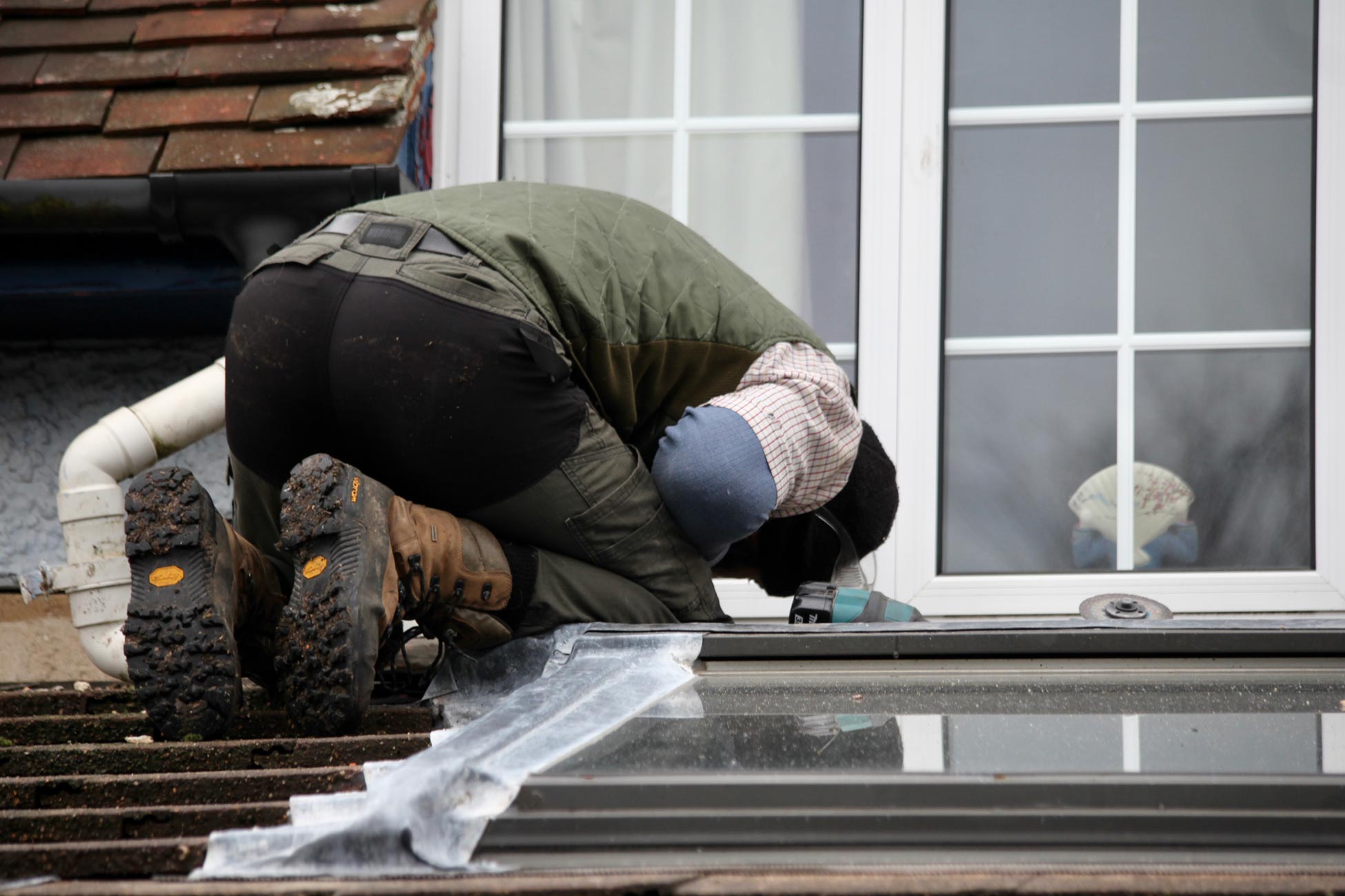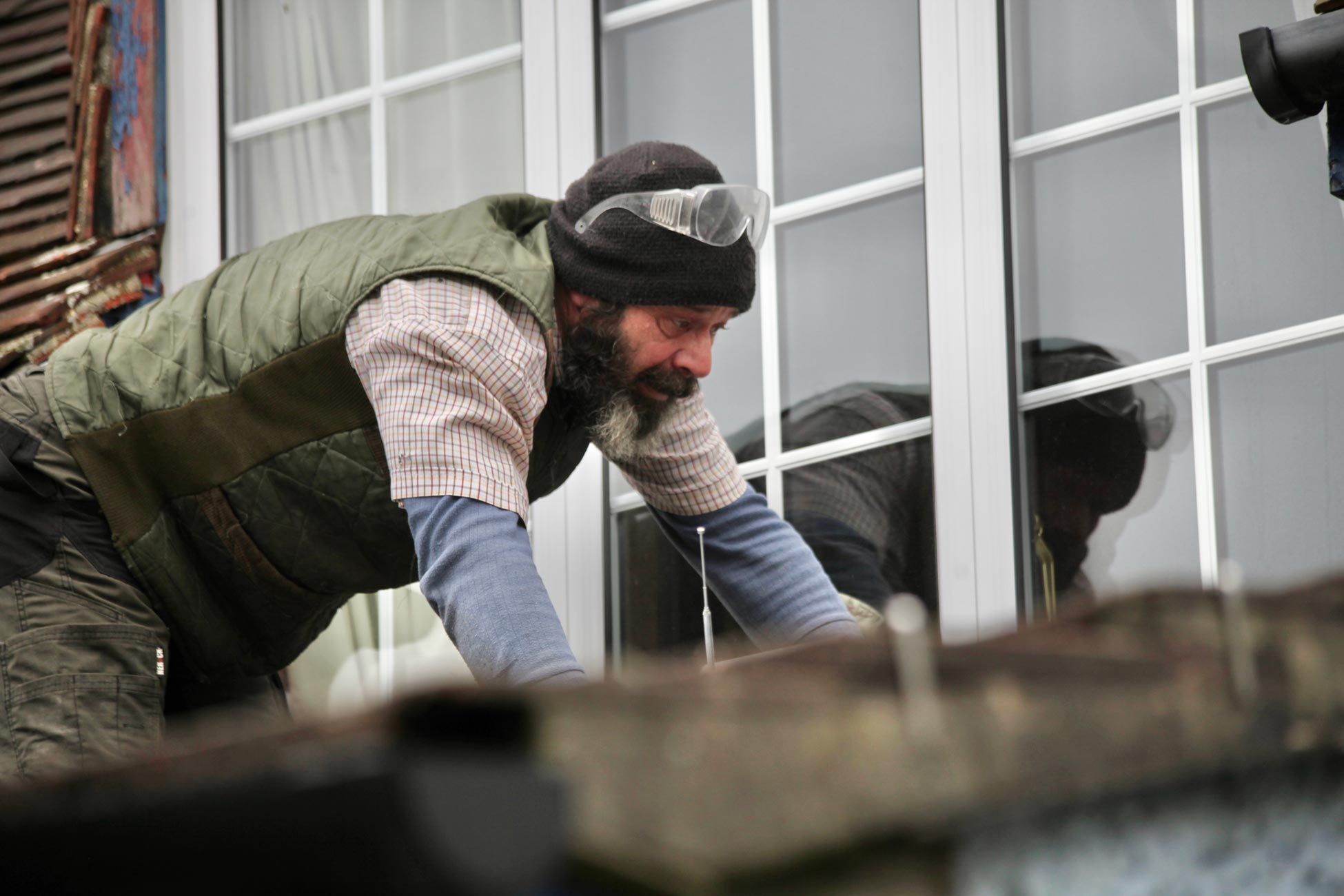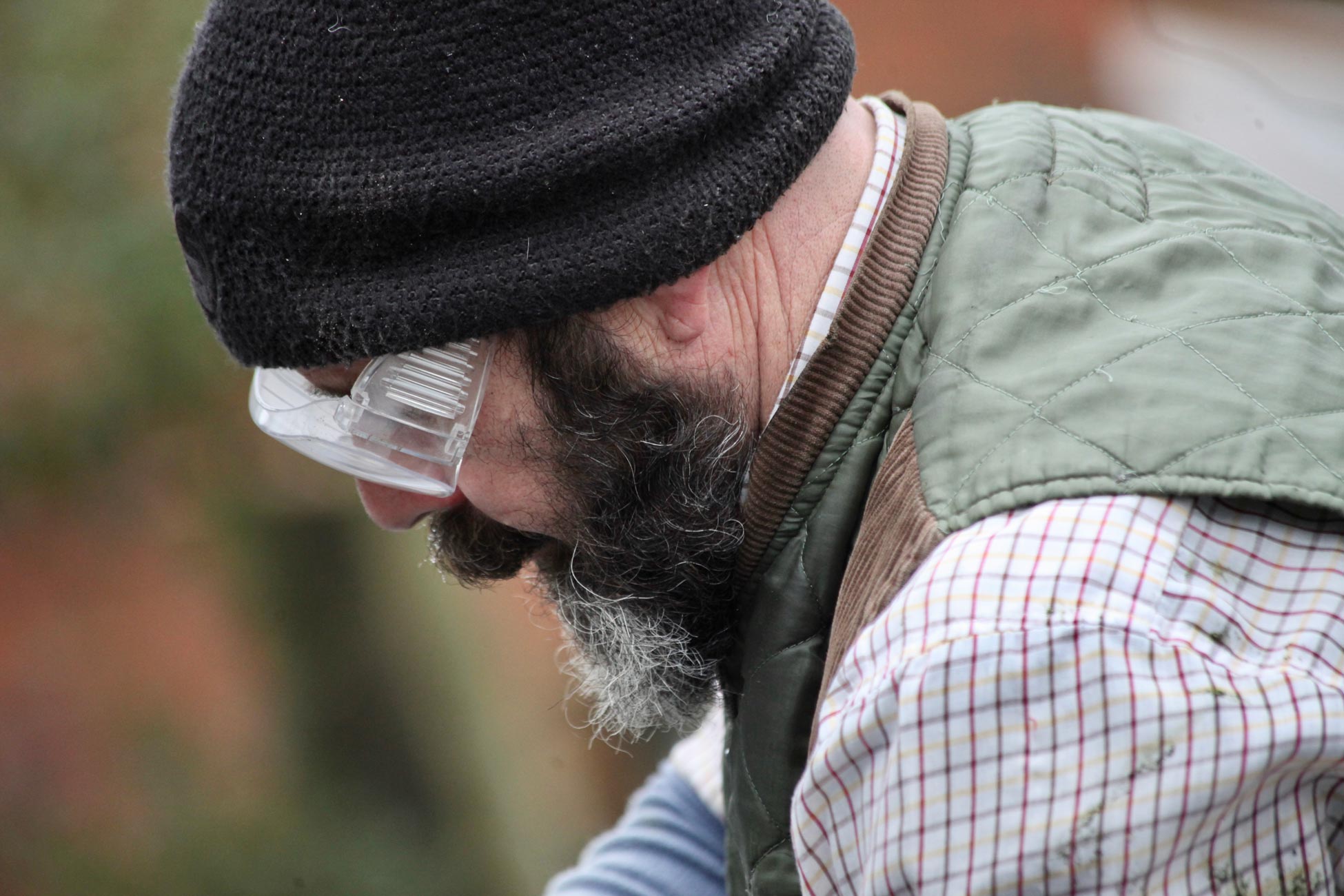 Painstakingly he removed the spent lead flashing and prepared the surfaces for the replacement material.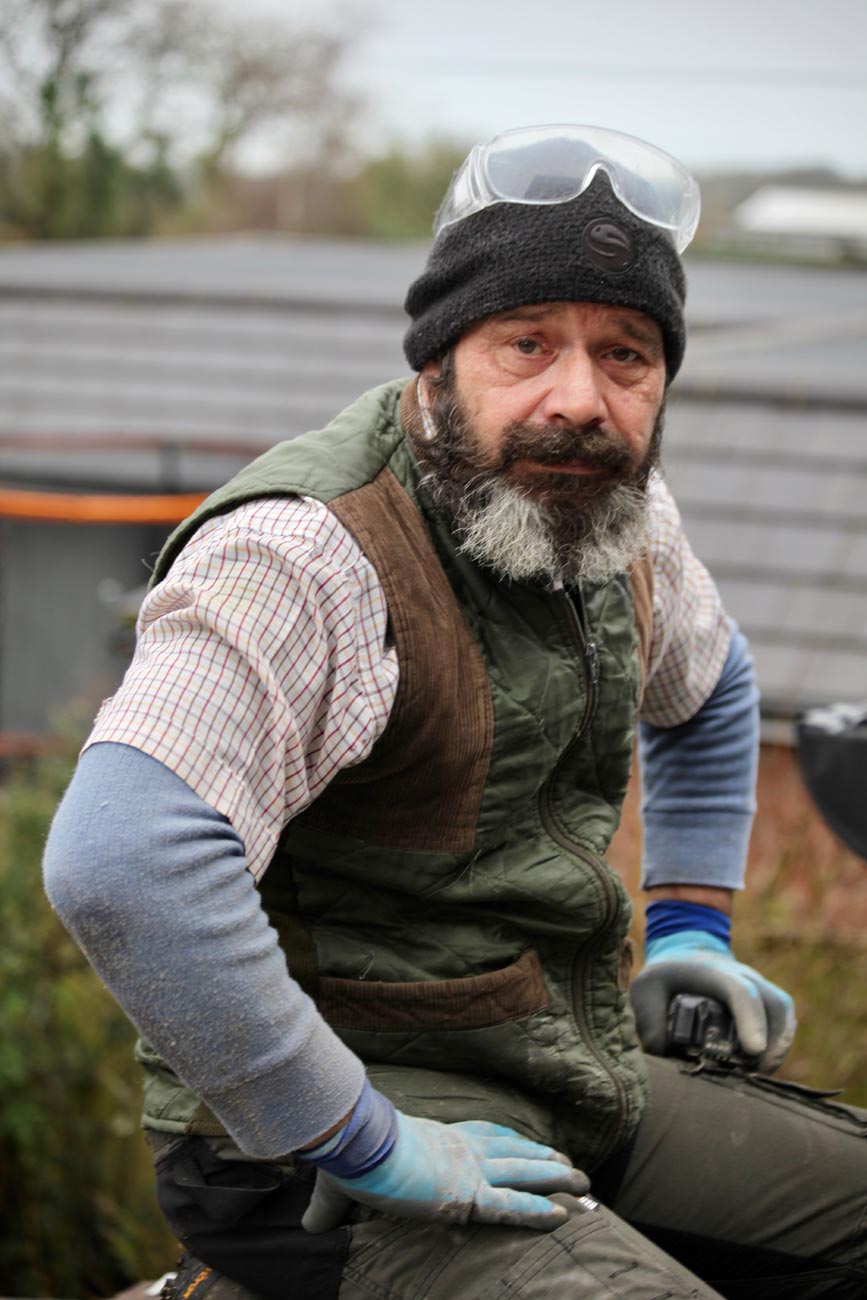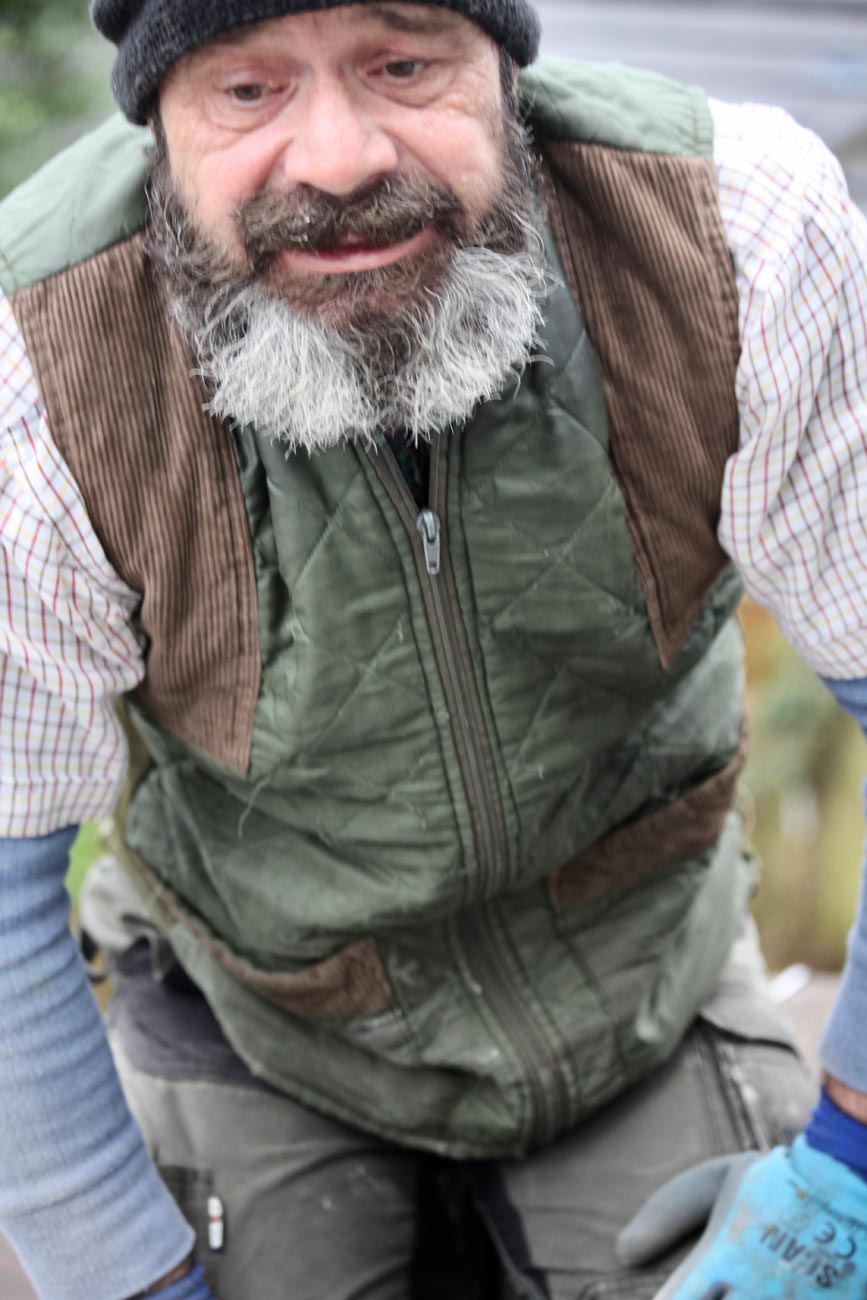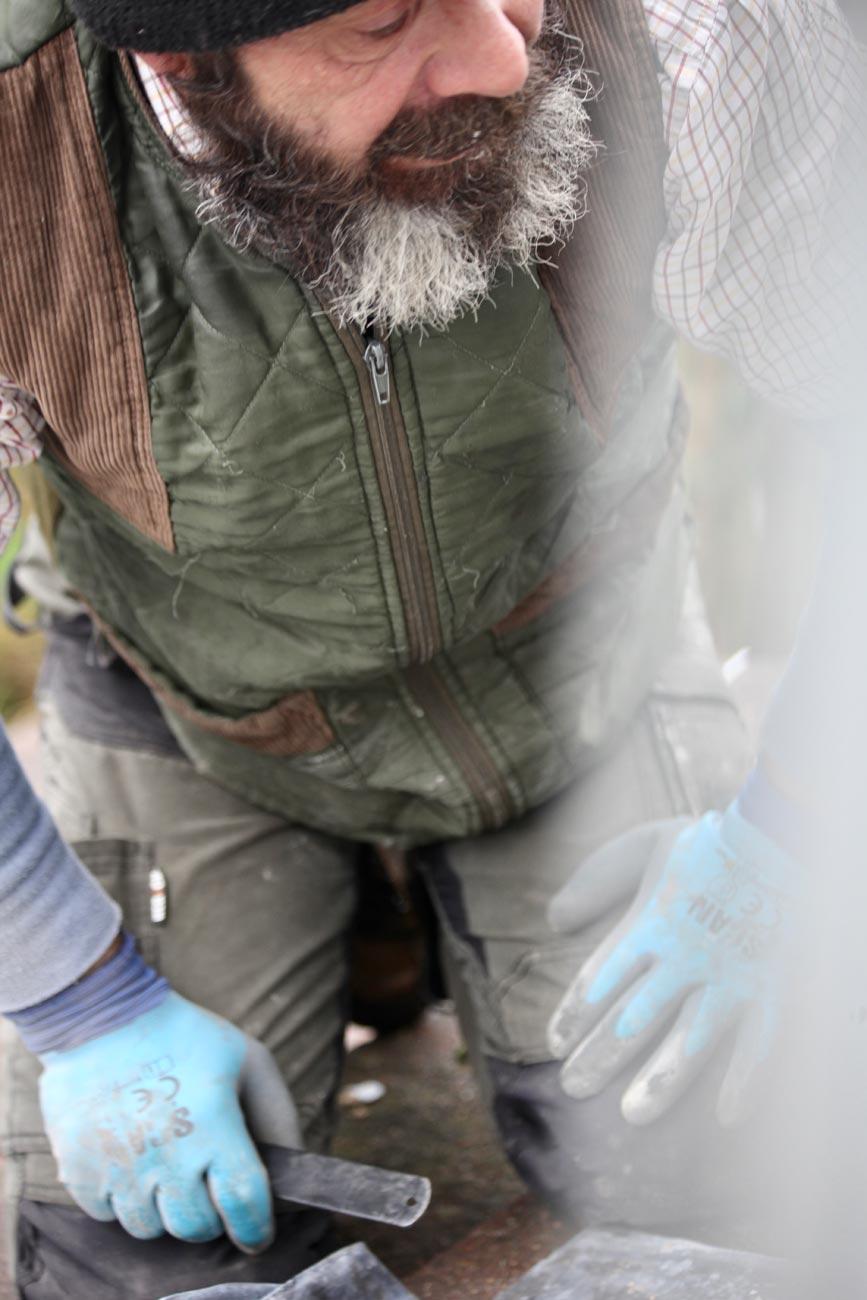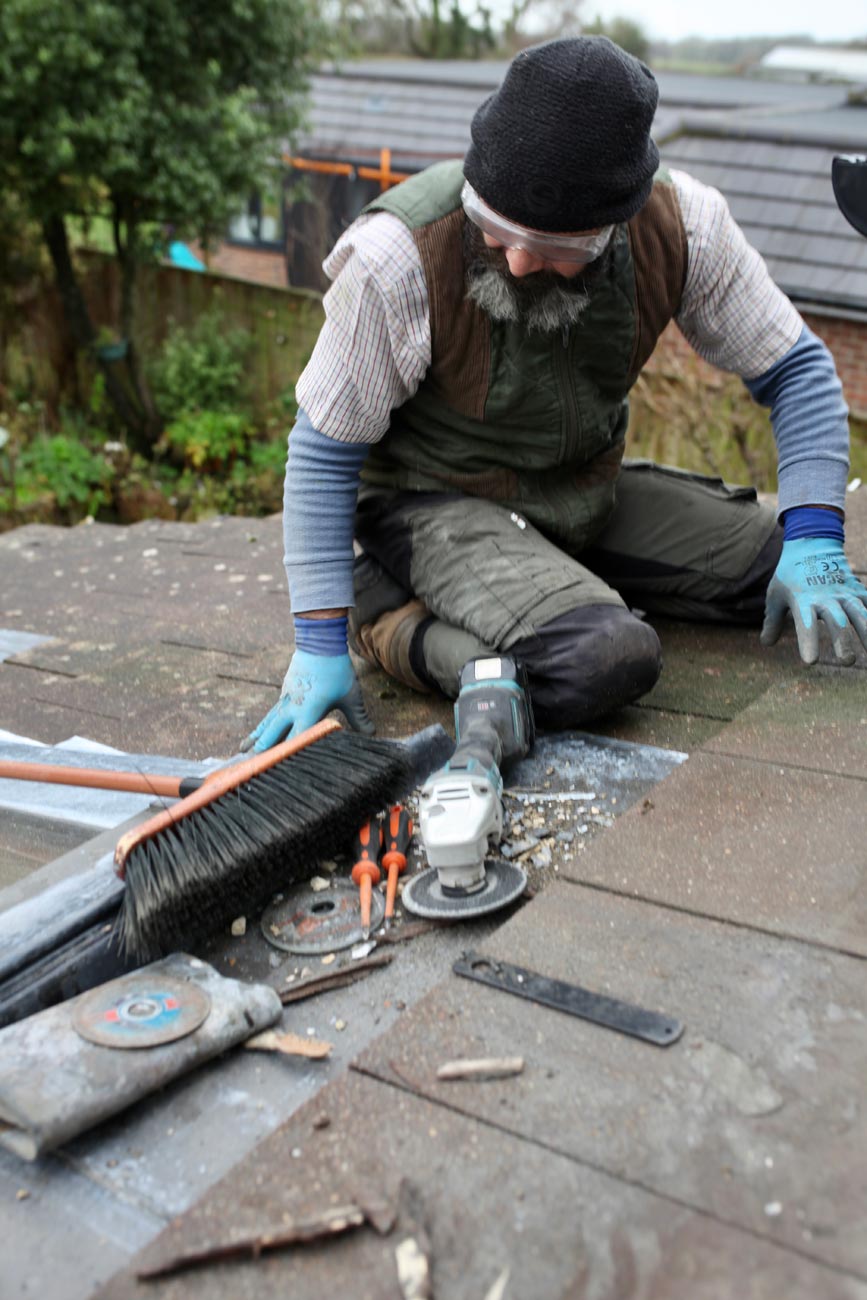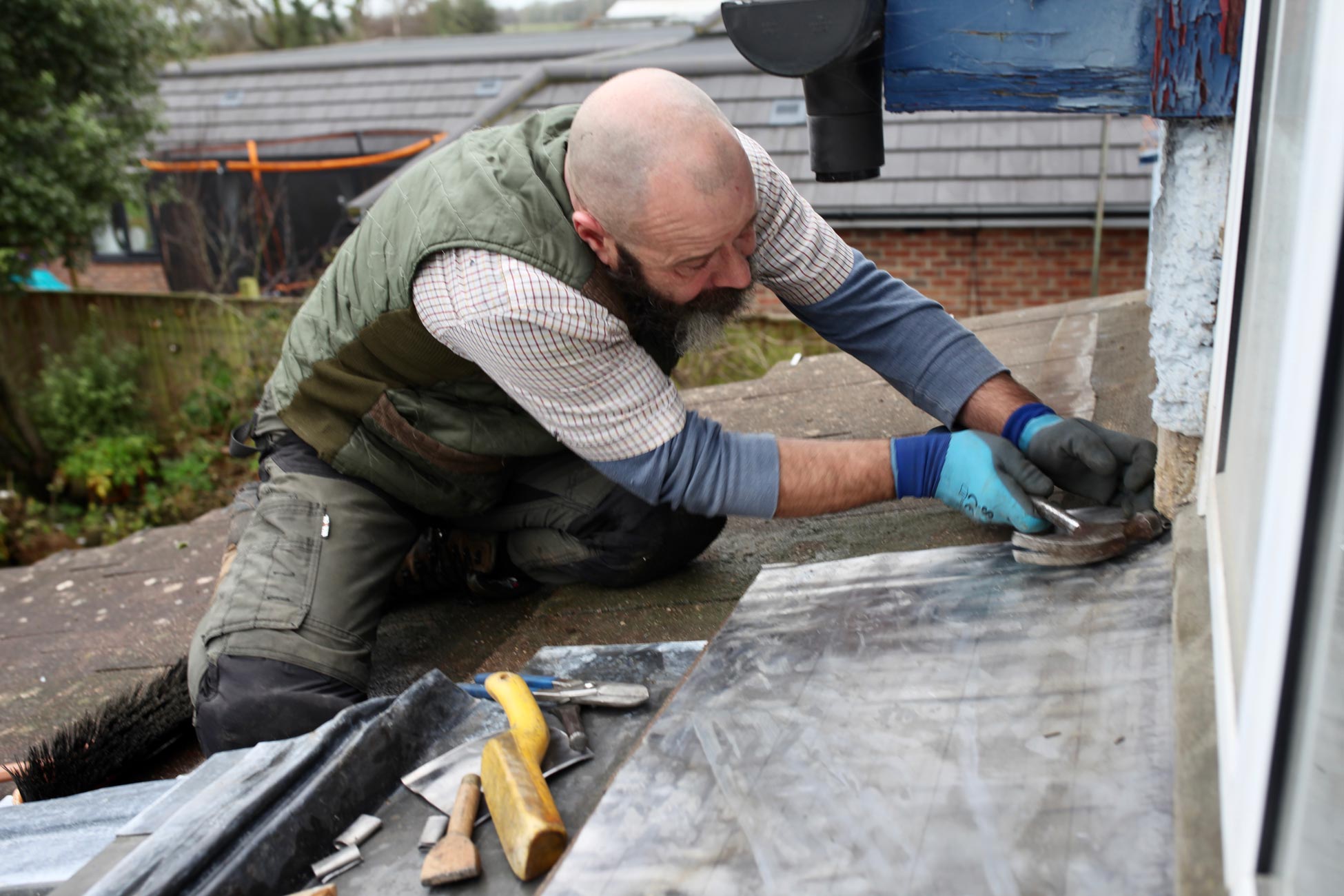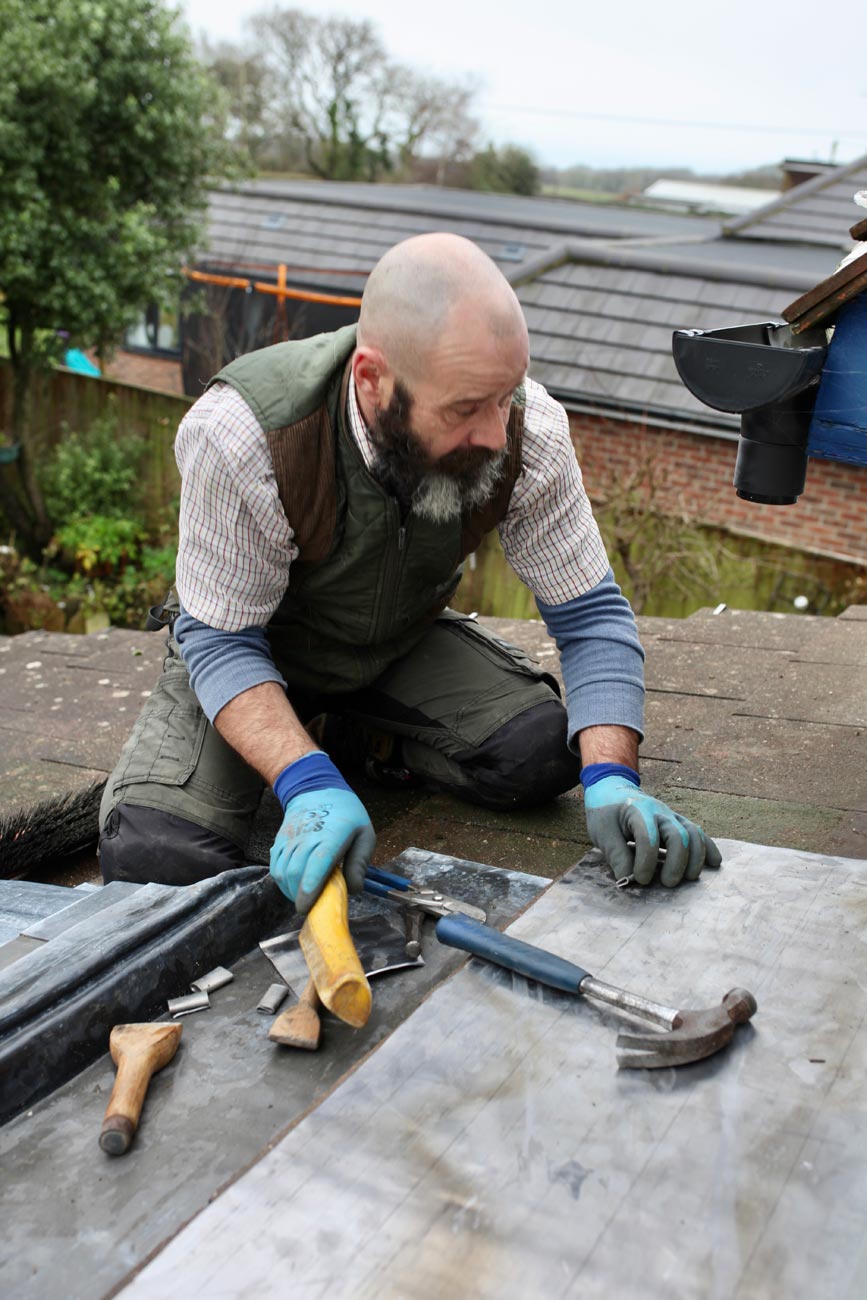 Only when he was satisfied that he had firm bases did he begin to lay the new lead. This is tough work for one man. The care he takes is patent.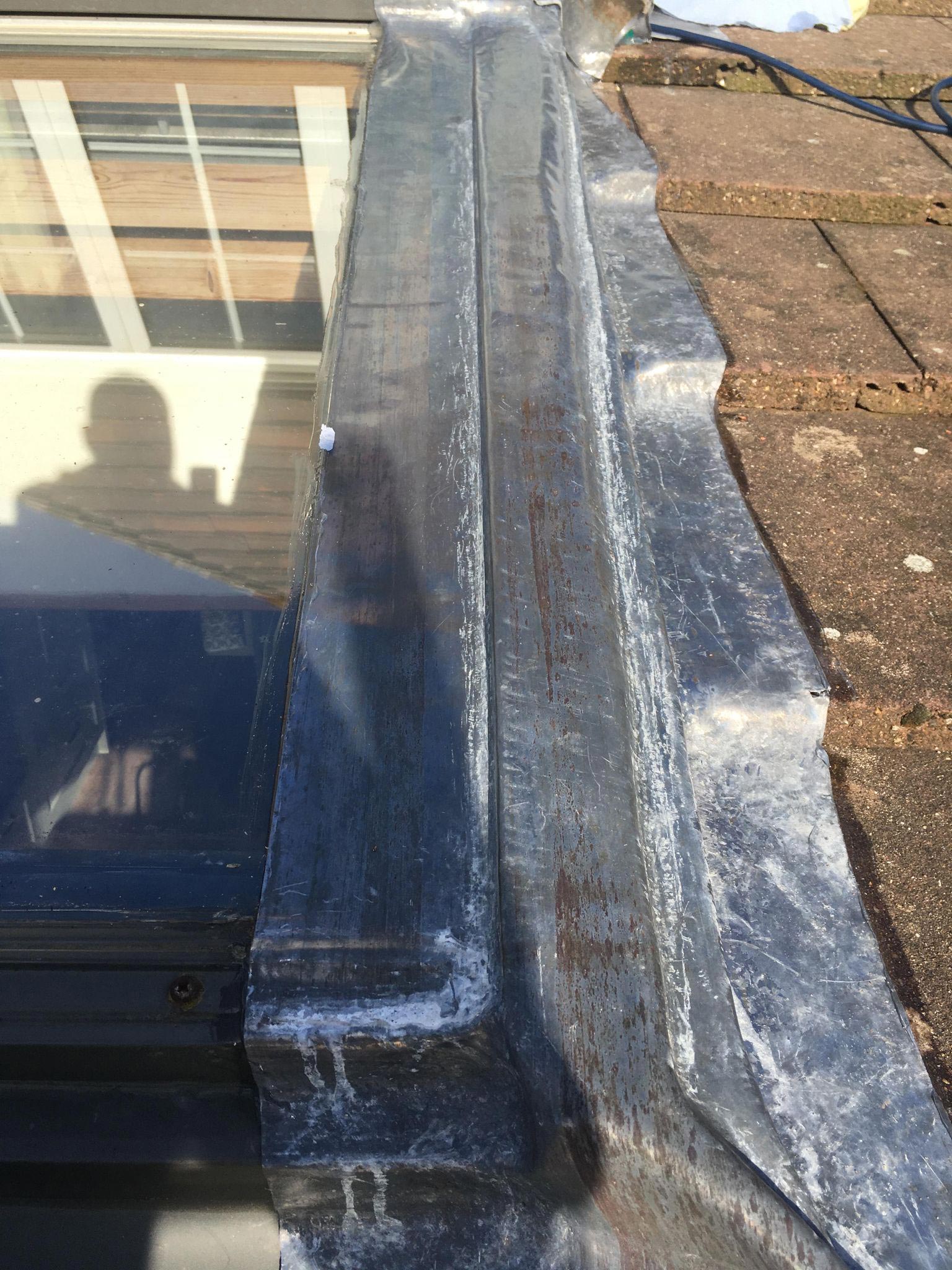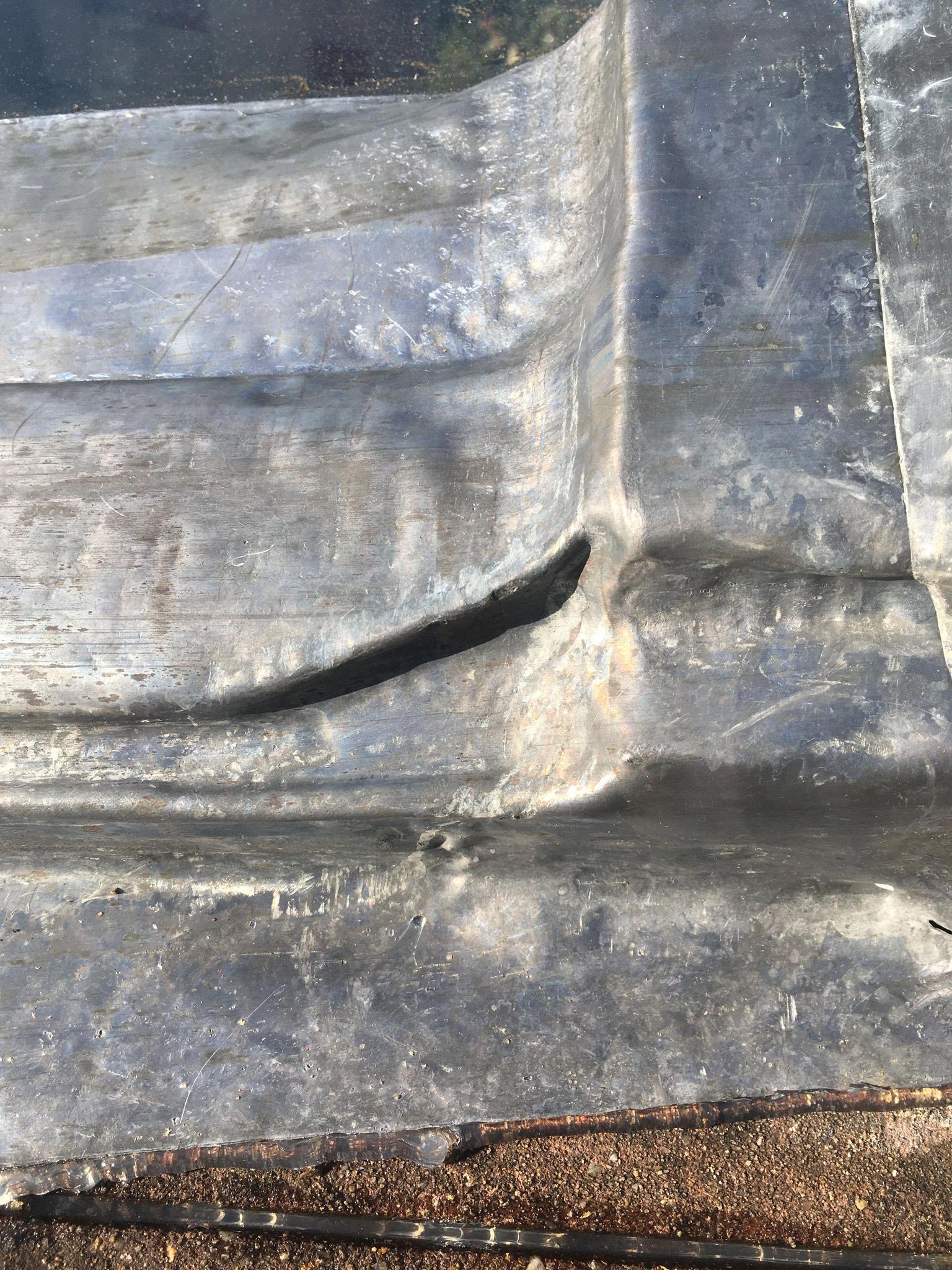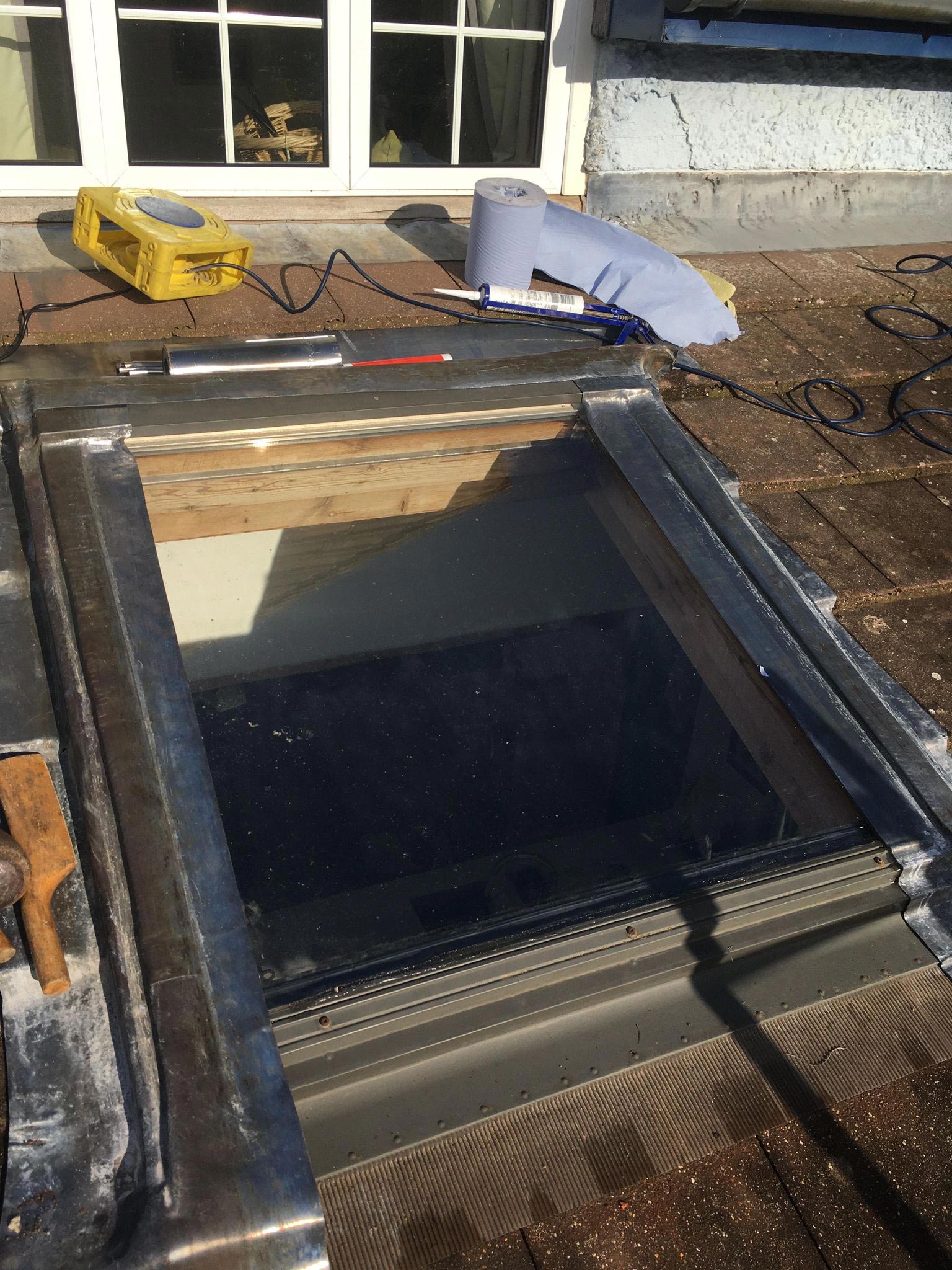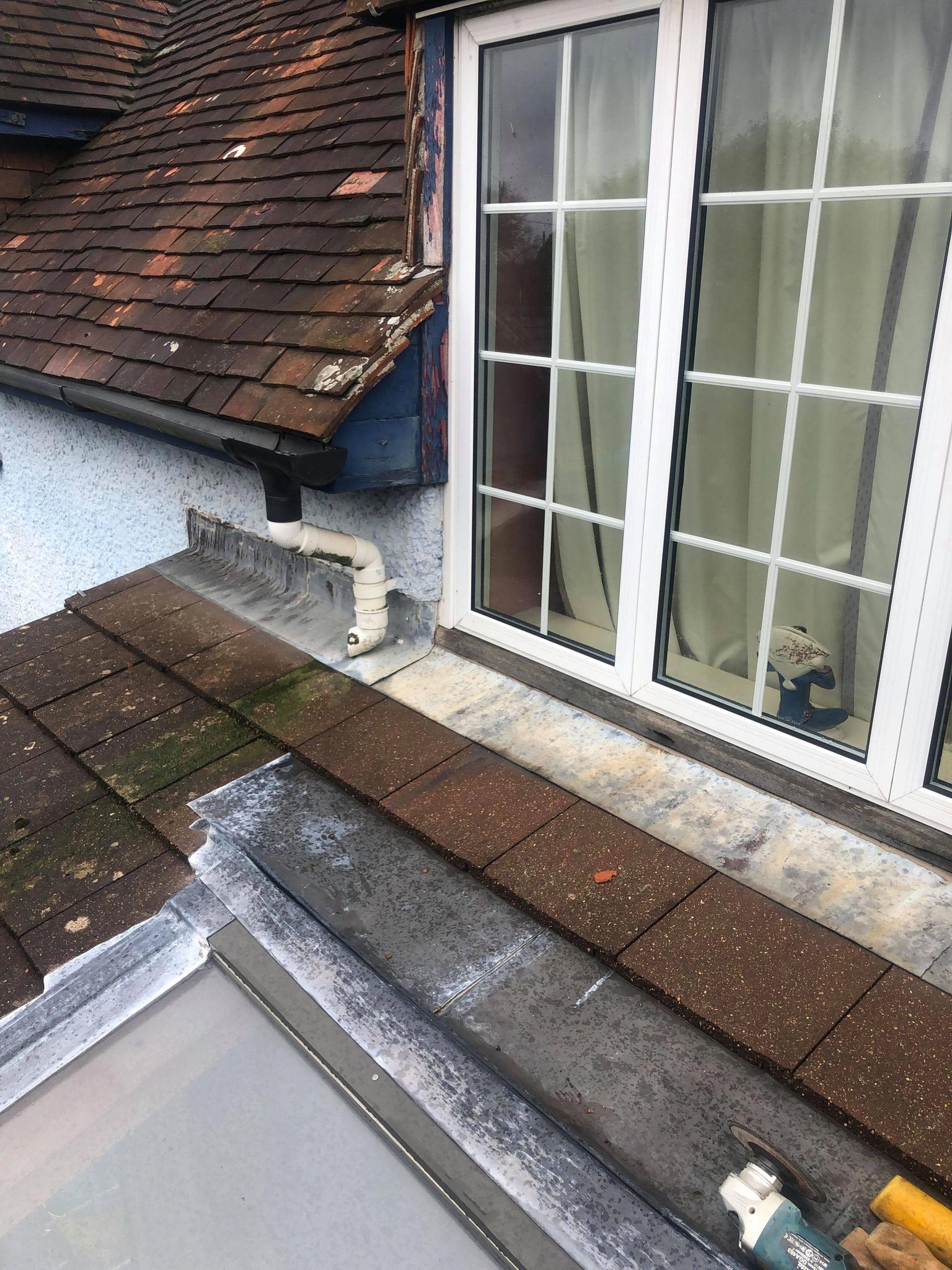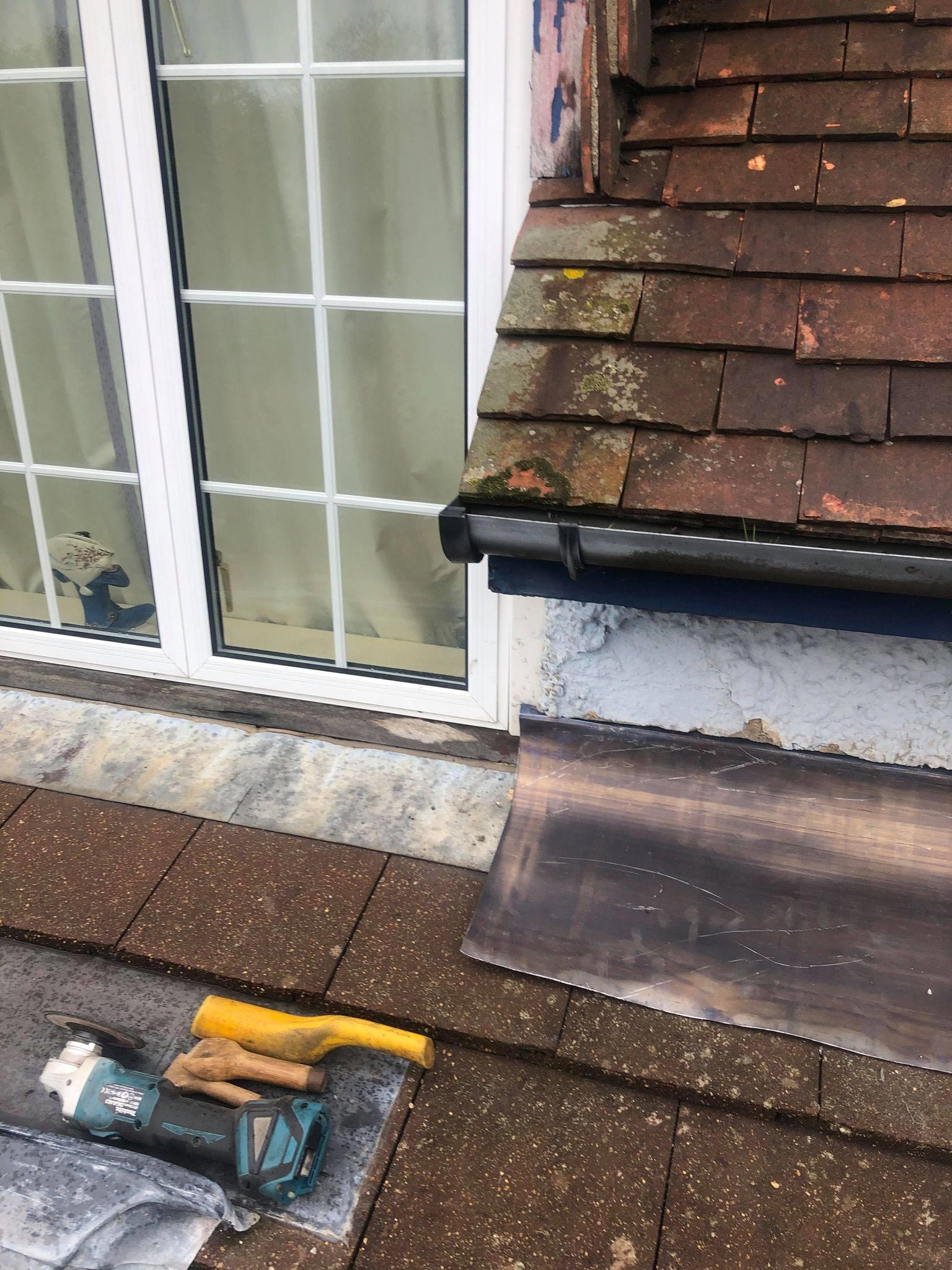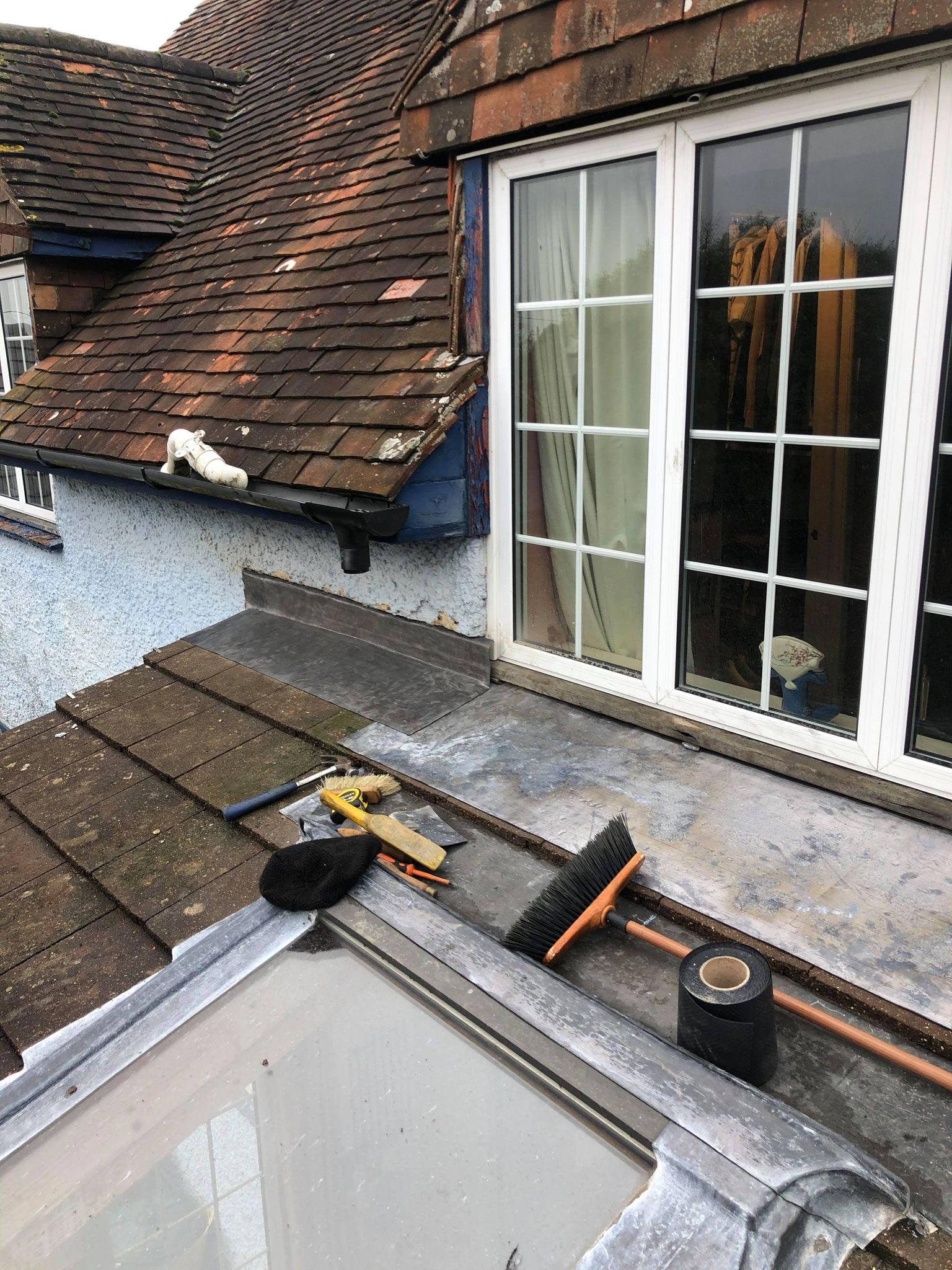 This evening Barry sent me his own photographs of his work, including his earlier project on the Velux window.
Just after lunch, Ronan from Tom Sutton Heating visited to fix a minor central heating problem.
Four chapters further into 'Little Dorrit' I have scanned four more of Charles Keeping's exemplary illustrations.
Unusually, the text of the page containing 'A dirty shop-window in a dirty street', describes a different building, the home of the character in the next illustration. Here we have a poor man's eating house, the Victorian equivalent of a greasy spoon, namely 'a small, cheap eatery – either an American diner or coffee shop, or a British or Irish cafe – typically specialising in fried foods and/or home-cooked meals.' (Wikipedia). During my running days I was a connoisseur of London's wide-spread finest, such as The Martin Café
"Mrs Merdle was magnificent' – and proud of it.
Tobacconists, such as 'It was a very small establishment' have all but disappeared from London's streets except for the West End.
With 'He was surprised to see a bonnet labouring up the step-ladder', the artist has split his drawing, and consequently the text, into a diagonal across the spread. It is a measure of Keeping's consistency that these three characters are each recognisable from their earlier appearances.
This evening we dined on breaded cod and oven chips; cod, asparagus, and pea fishcakes; petits pois; pickled onions and wallies; with which we both drank Western Cape Sauvignon Blanc 2020