Rain beating a clamorous tattoo on the Modus roof; repetitive rapping from a thumping car radio; abrupt slamming of doors; crashing gears of handbrake ratchets; muffled muttering of masked voices; clicking stilettos clopping through puddles – all combined to distract me from the last chapters of 'Little Dorrit' as I waited in the car while Jackie shopped in Tesco this morning. Fortunately the rain had stopped when she brought her trolley load for me to unload into the boot.
Heavy rain soon set in again, and I finished reading my Folio Society edition of Charles Dickens's 'Little Dorrit'.
For fear of spoiling the story I will not add my own detailed review of this tale which has been printed in many editions and filmed for a BBC series in 2008 to the many that may be found on the internet.
I will simply quote the first paragraph of www.brittanica.com's article:
'Little Dorrit, novel by Charles Dickens, published serially from 1855 to 1857 and in book form in 1857. The novel attacks the injustices of the contemporary English legal system, particularly the institution of debtors' prison.' and add that it is a love story with added mystery.
The writer's flowing prose with sometimes poetic descriptive passages and witty humour mostly captivates, although some of the more boring characters had my interest flagging occasionally.
Christopher Hibbert's introduction is as helpful as always.
Charles Keeping's inimitable illustrations are a perfect accompaniment to this novelist's masterpiece. Regular readers will know that I have posted these as I have worked my way through the book. Although some narrative may be gleaned from these pages I have done by best not to reveal too much.
Here are the last three:
'A big-headed lumbering personage stood staring at him' as the brim of his hat had been tossed over the body of text.
In 'Tattycoram fell on her knees and beat her hands upon the box' the artist has captured the beating motion.
In 'Changeless and Barren', his final illustration, Keeping has managed to symbolise that the work is drawing to a close.
The rain returned before we arrived home and continued pelting for the next few hours. Rather like yesterday, it ceased by late afternoon. Unlike yesterday the sun remained lurking behind the thick cloud cover. We took a drive anyway.
As we approached Keyhaven the sails of a trio of enticing kite-surfers could be seen.
By the time we arrived they were packing up.
Saltgrass Lane runs alongside the tidal flats. At high tide it is often closed.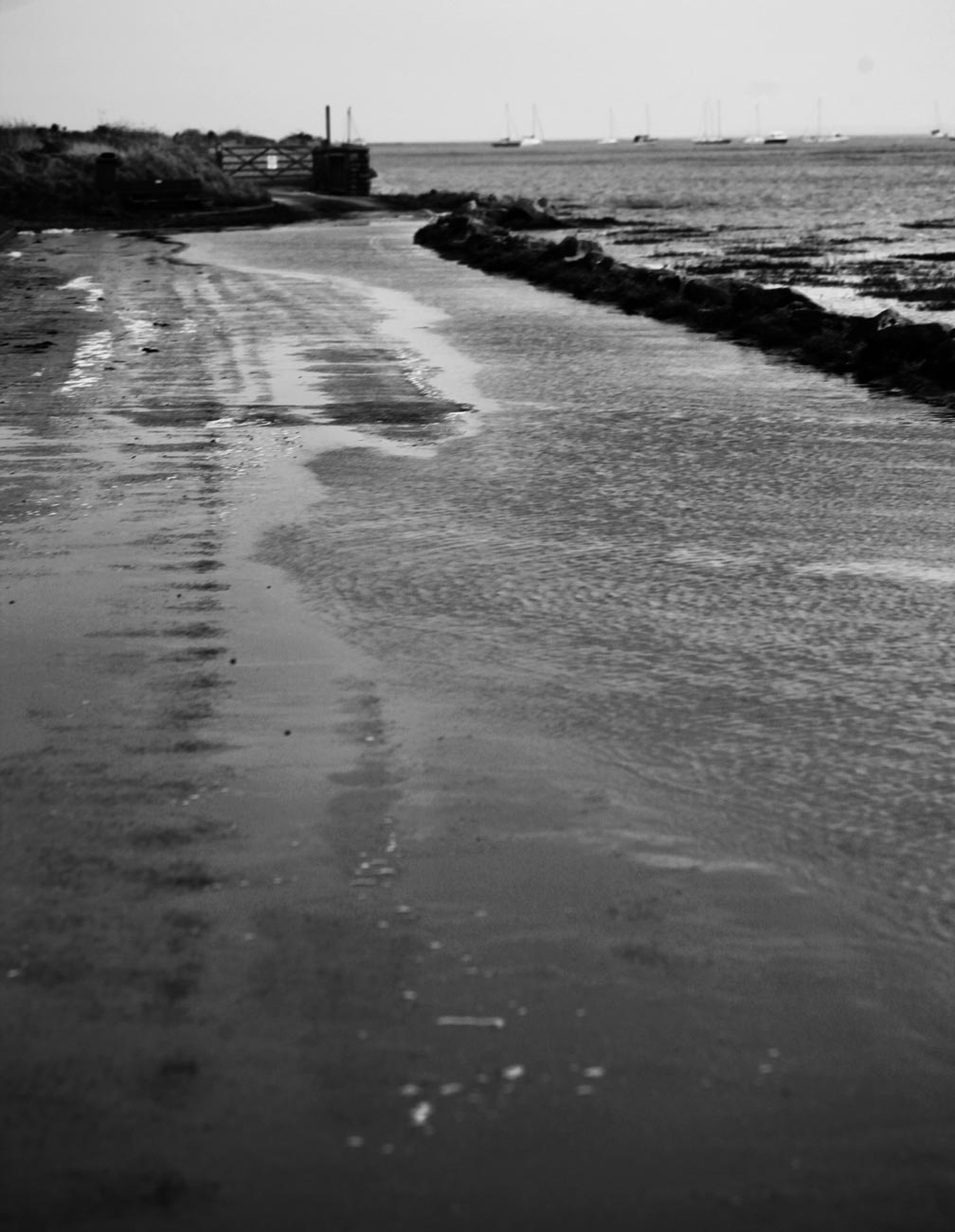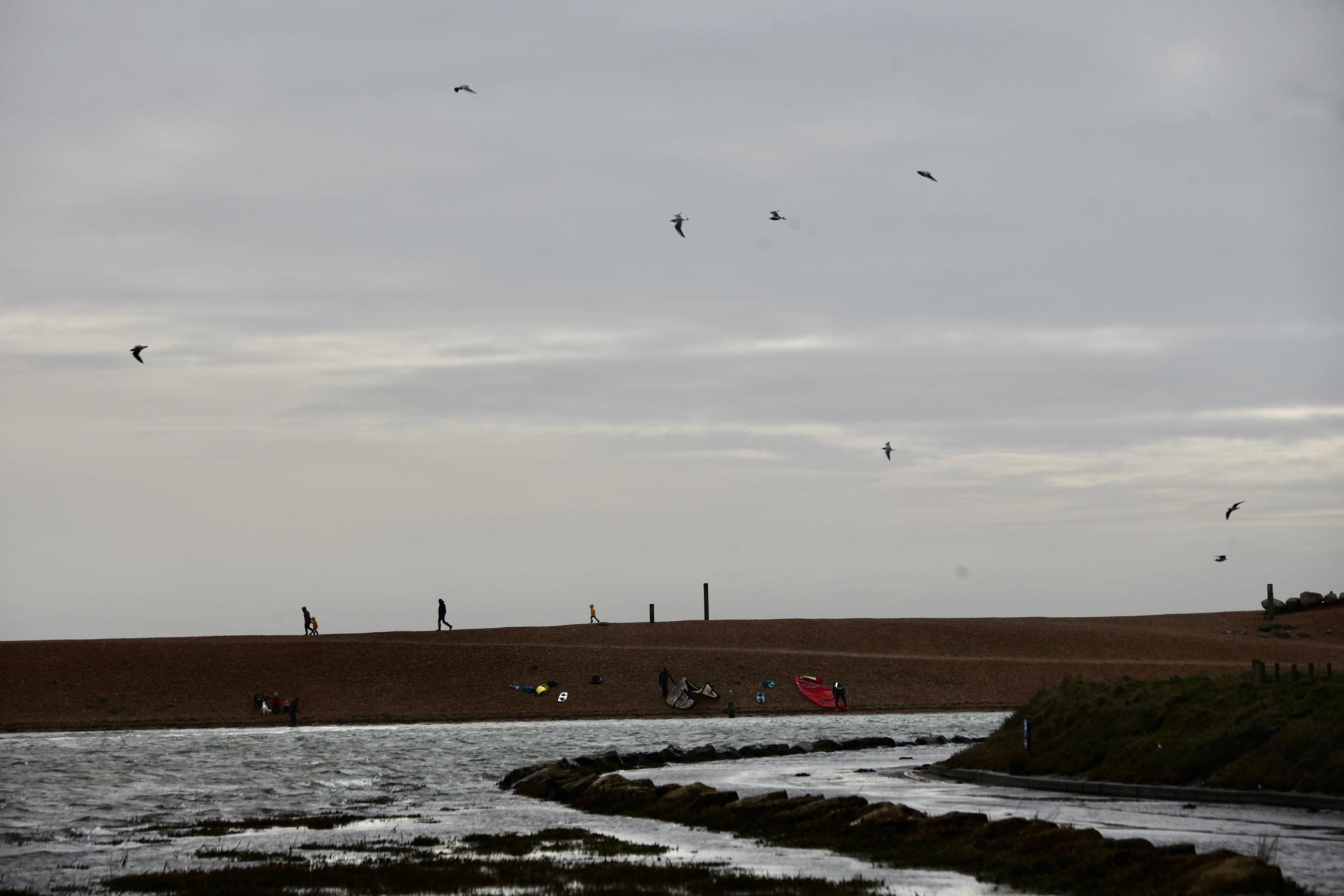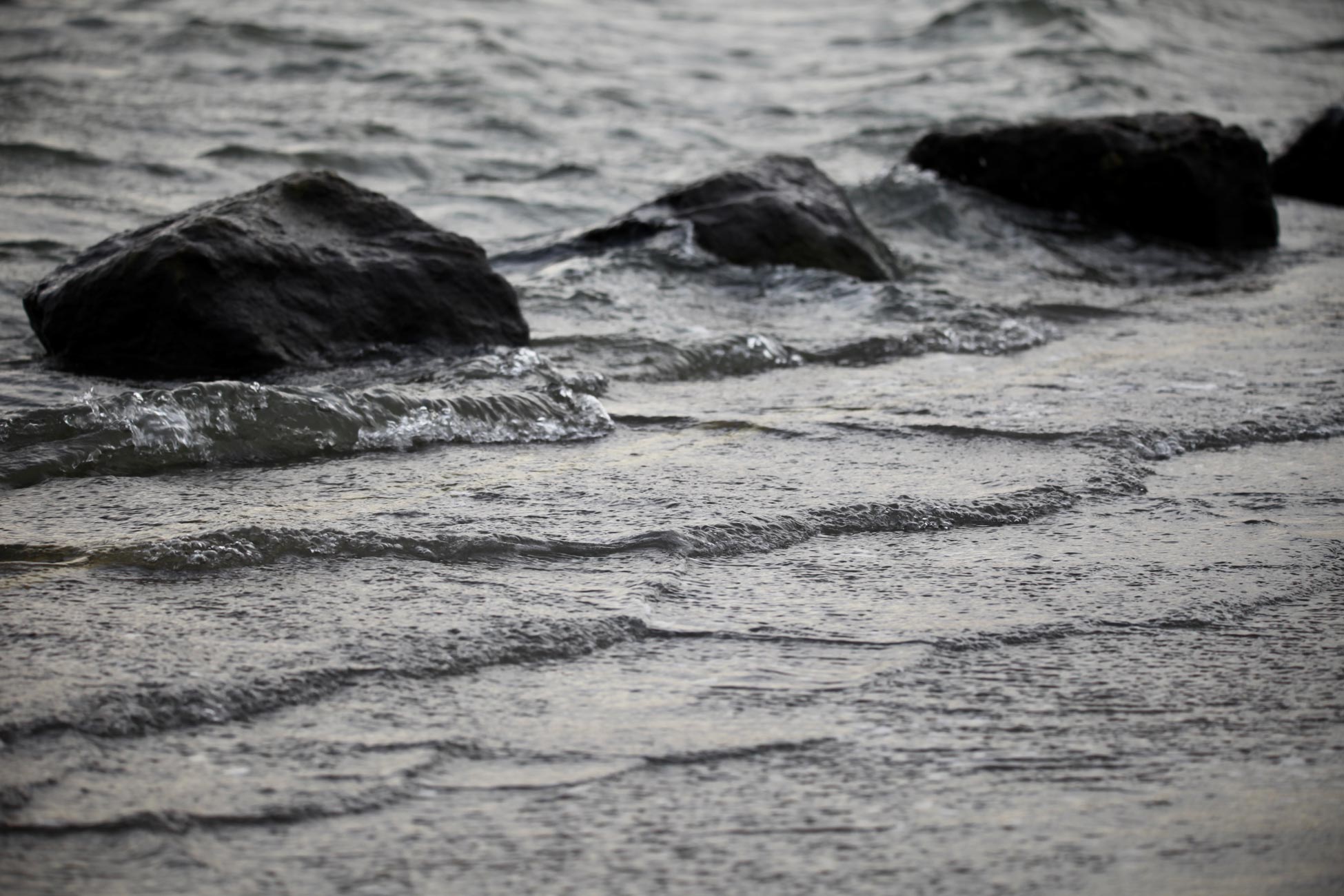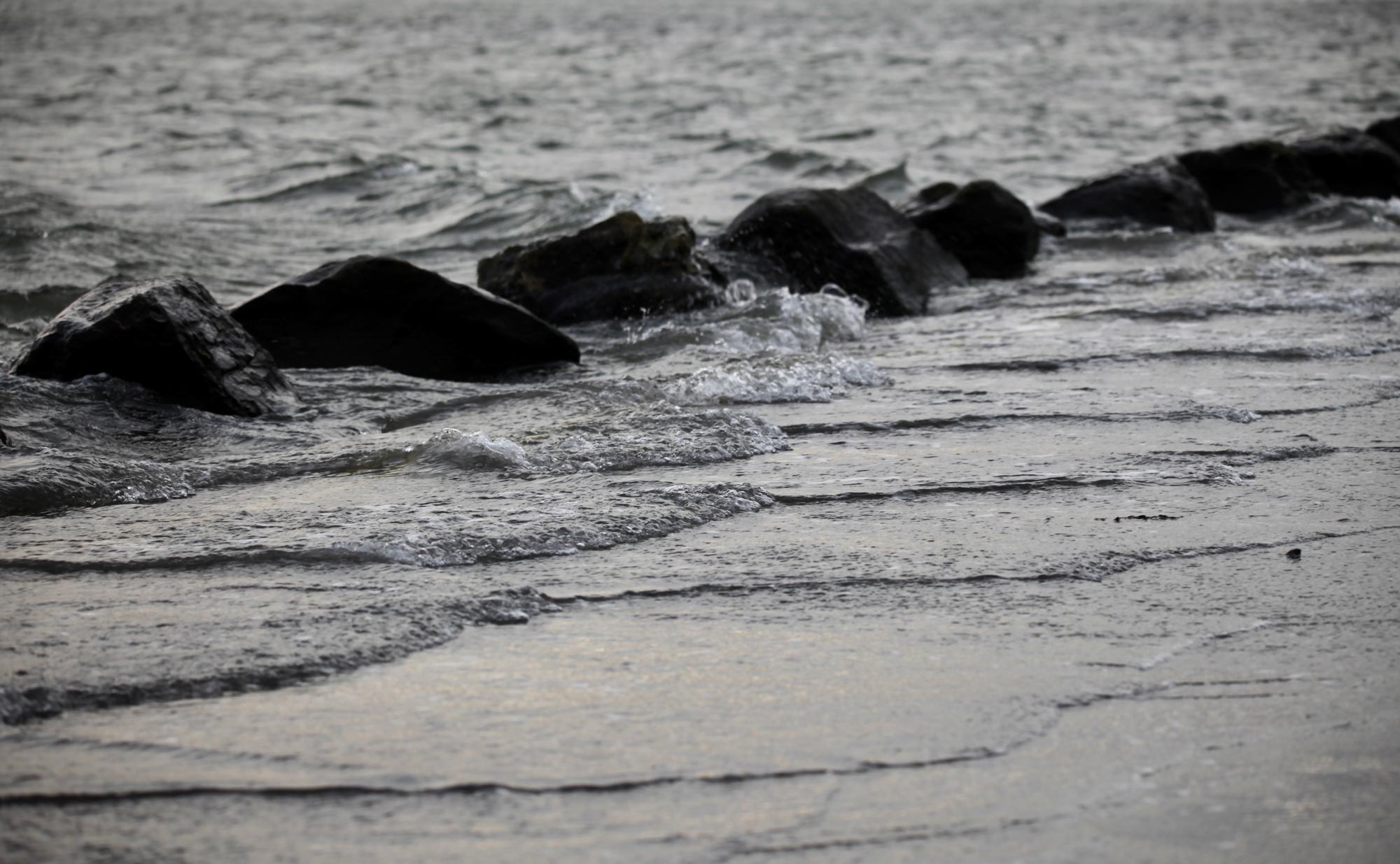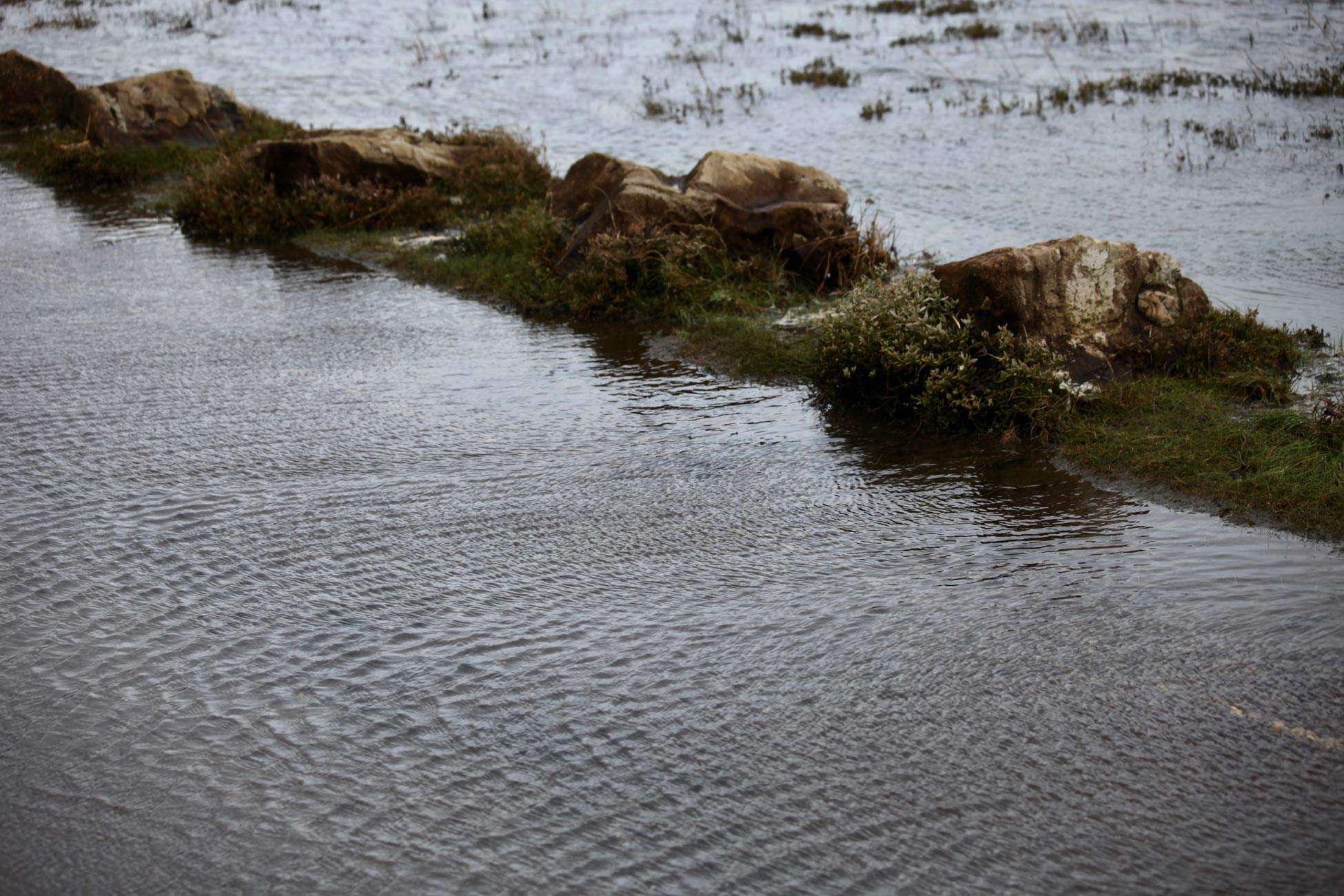 As we arrived, waves were lapping over the rocks and rapidly covering the tarmac. I was splashed by passing vehicles as I photographed the scene.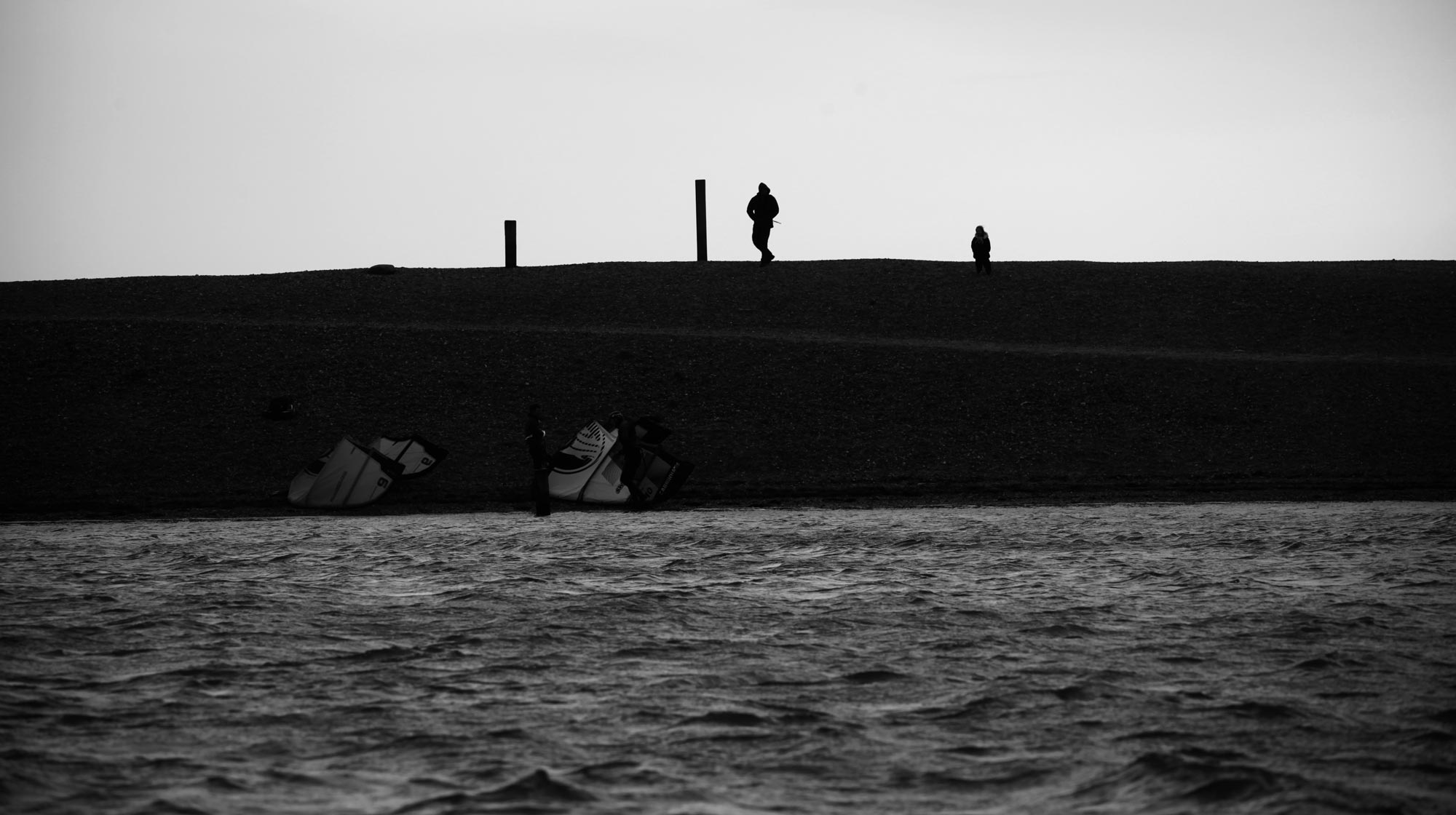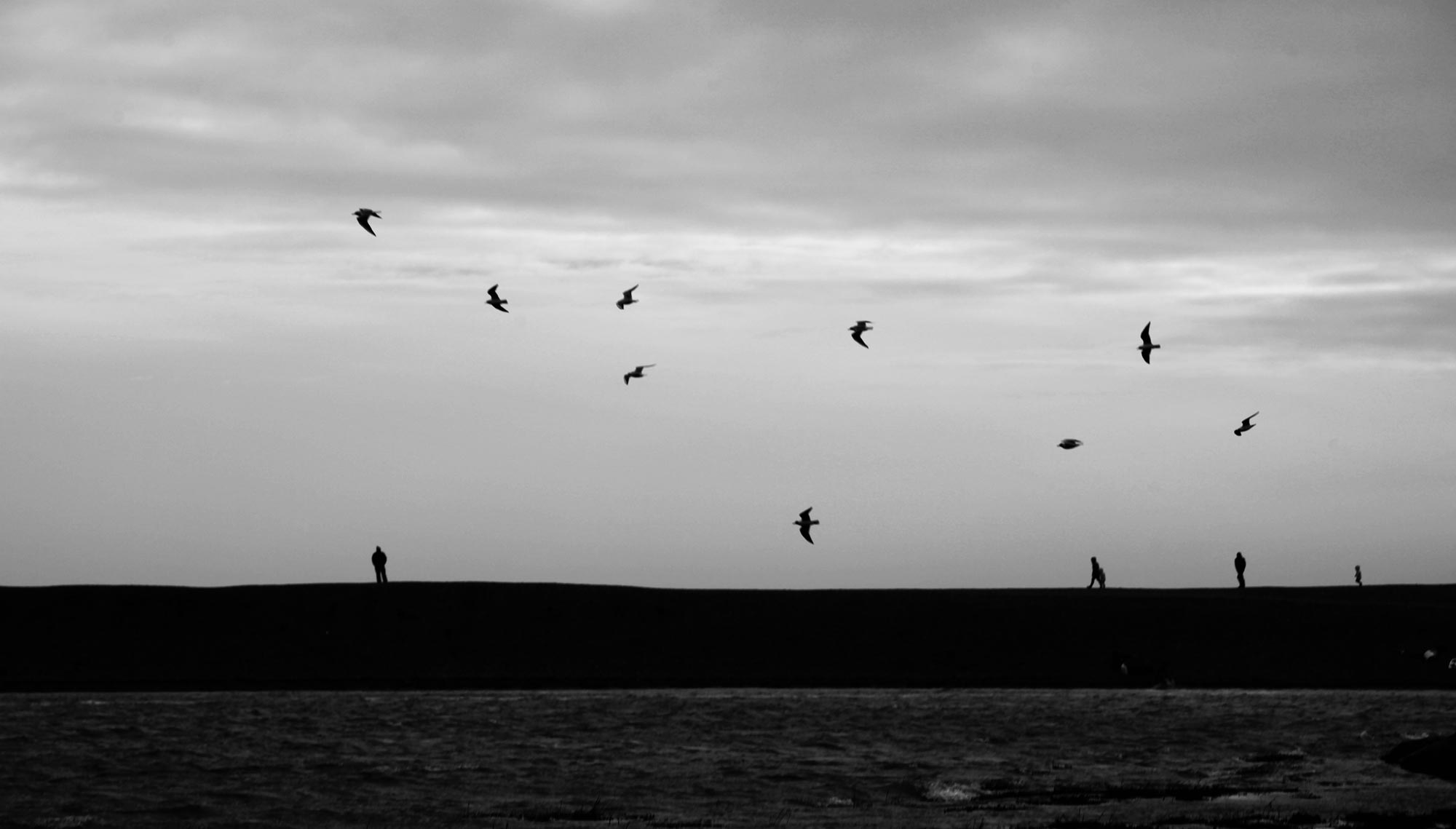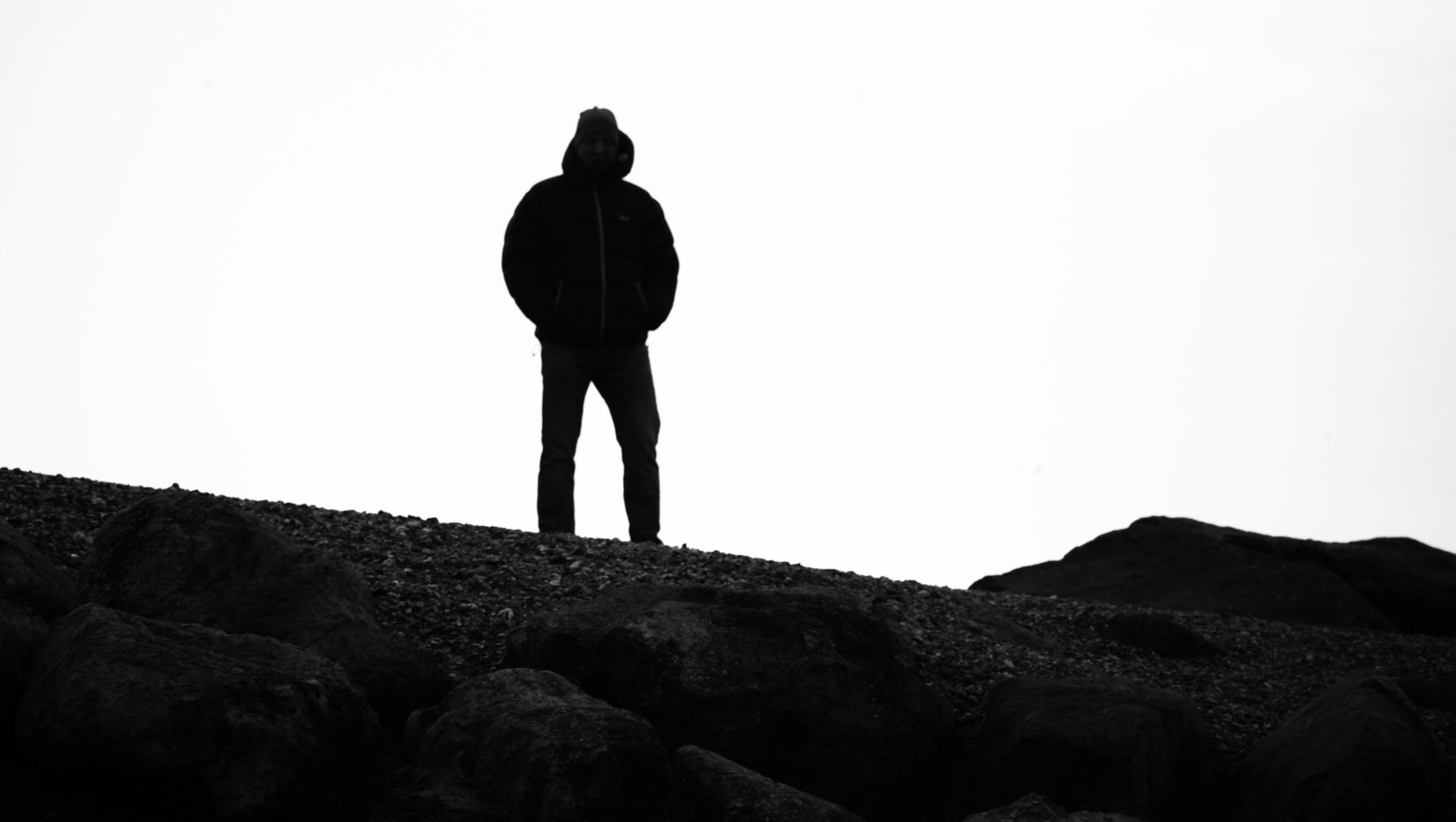 Figures were silhouetted on the spit; birds made their own contribution.
We continued along the lane back to Milford on Sea. Had we returned via Keyhaven we would probably have been locked out.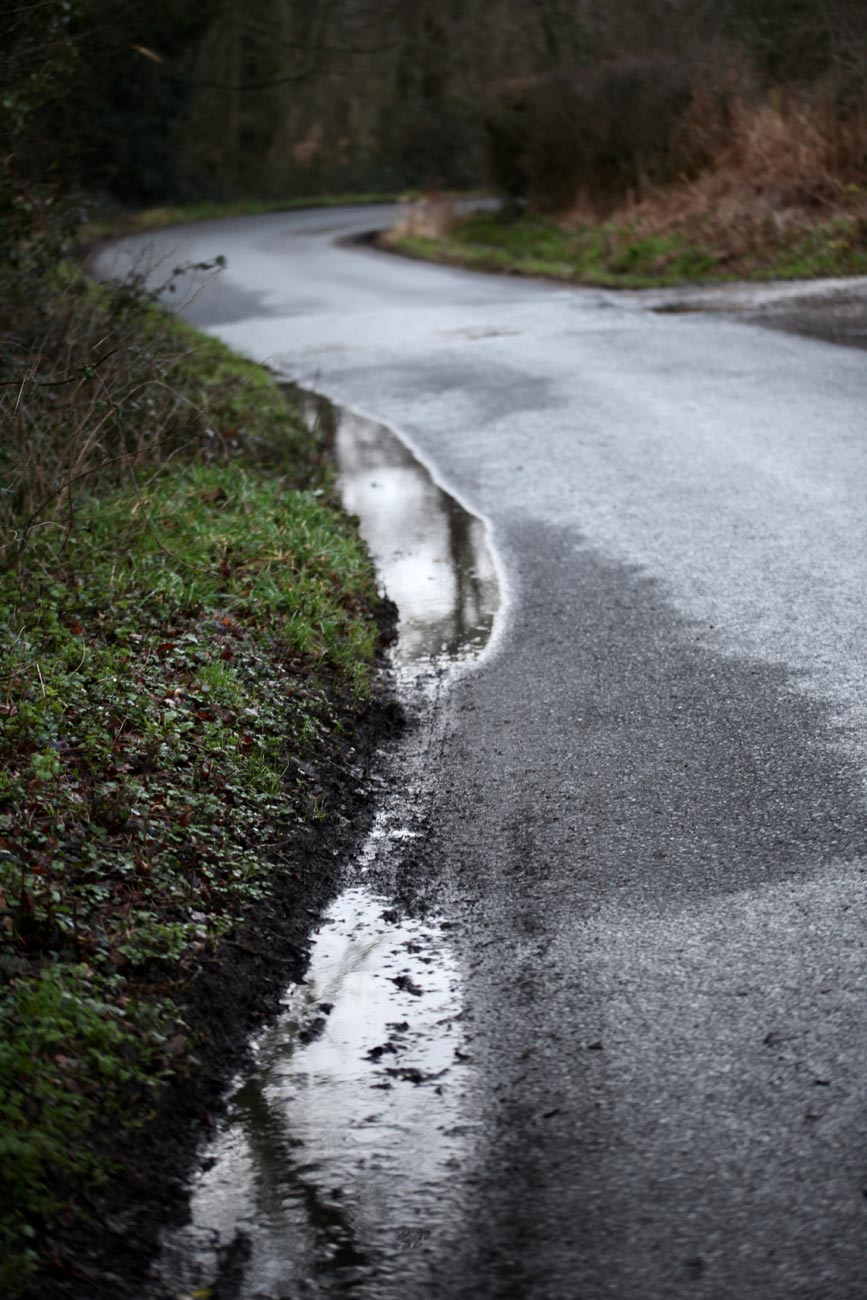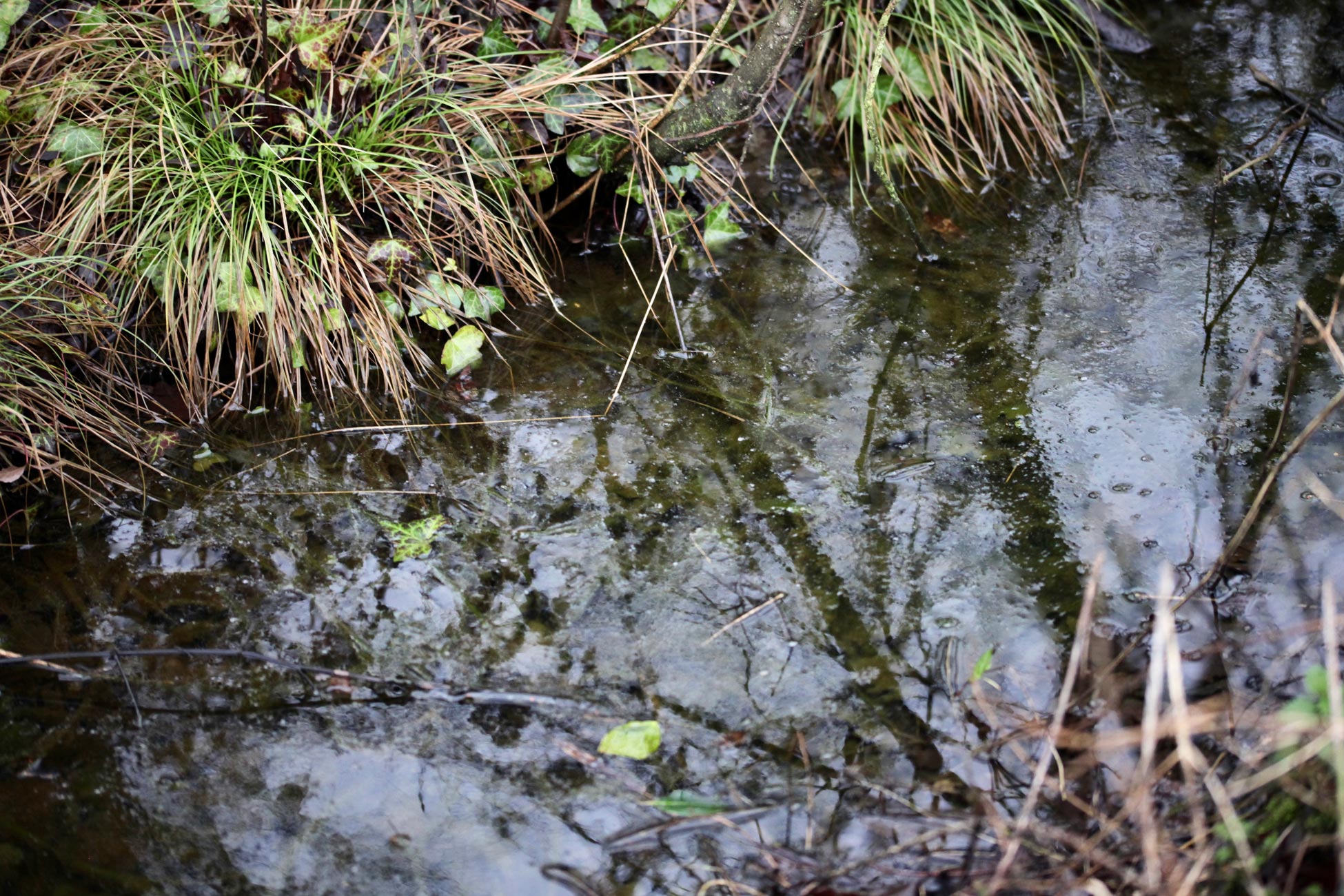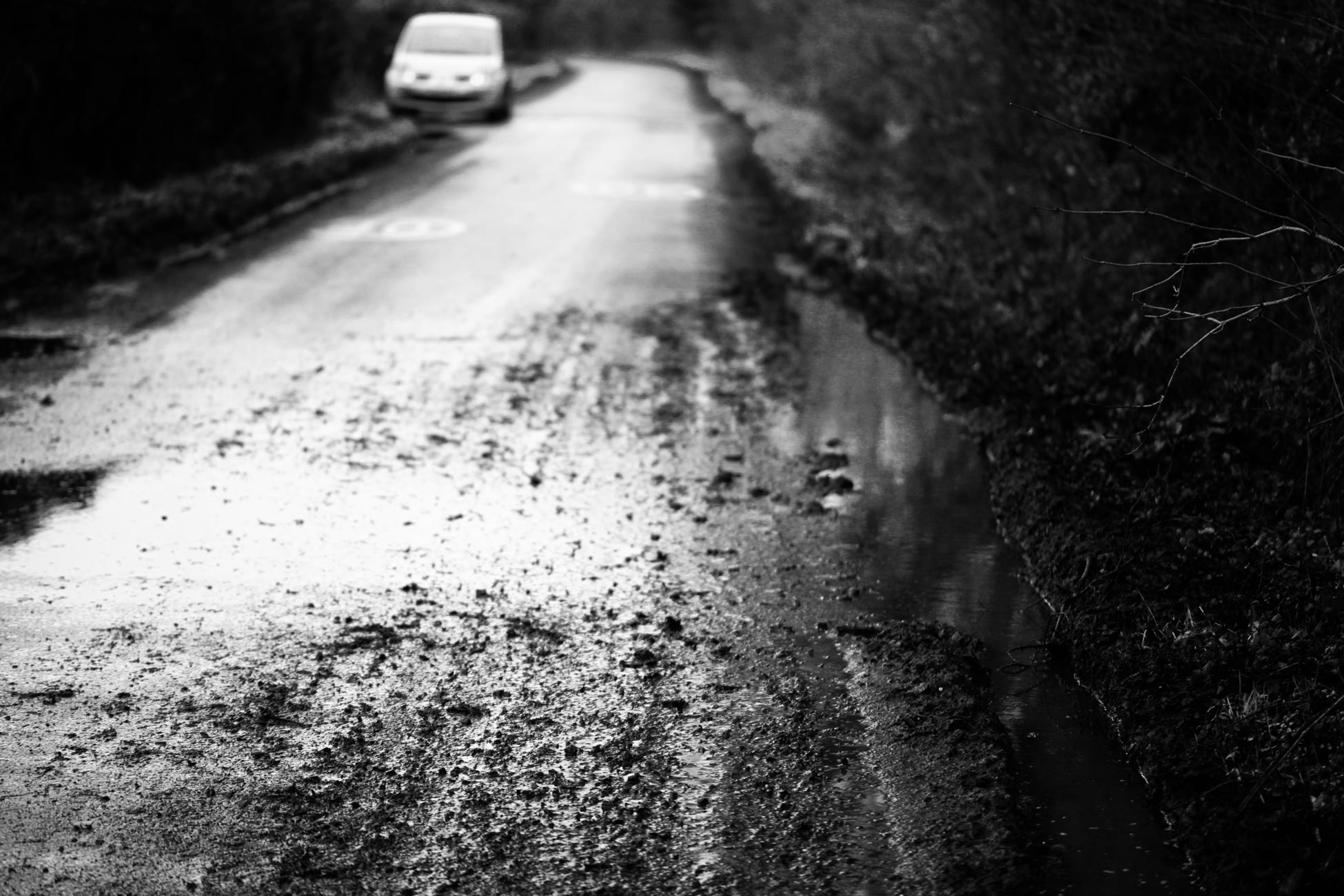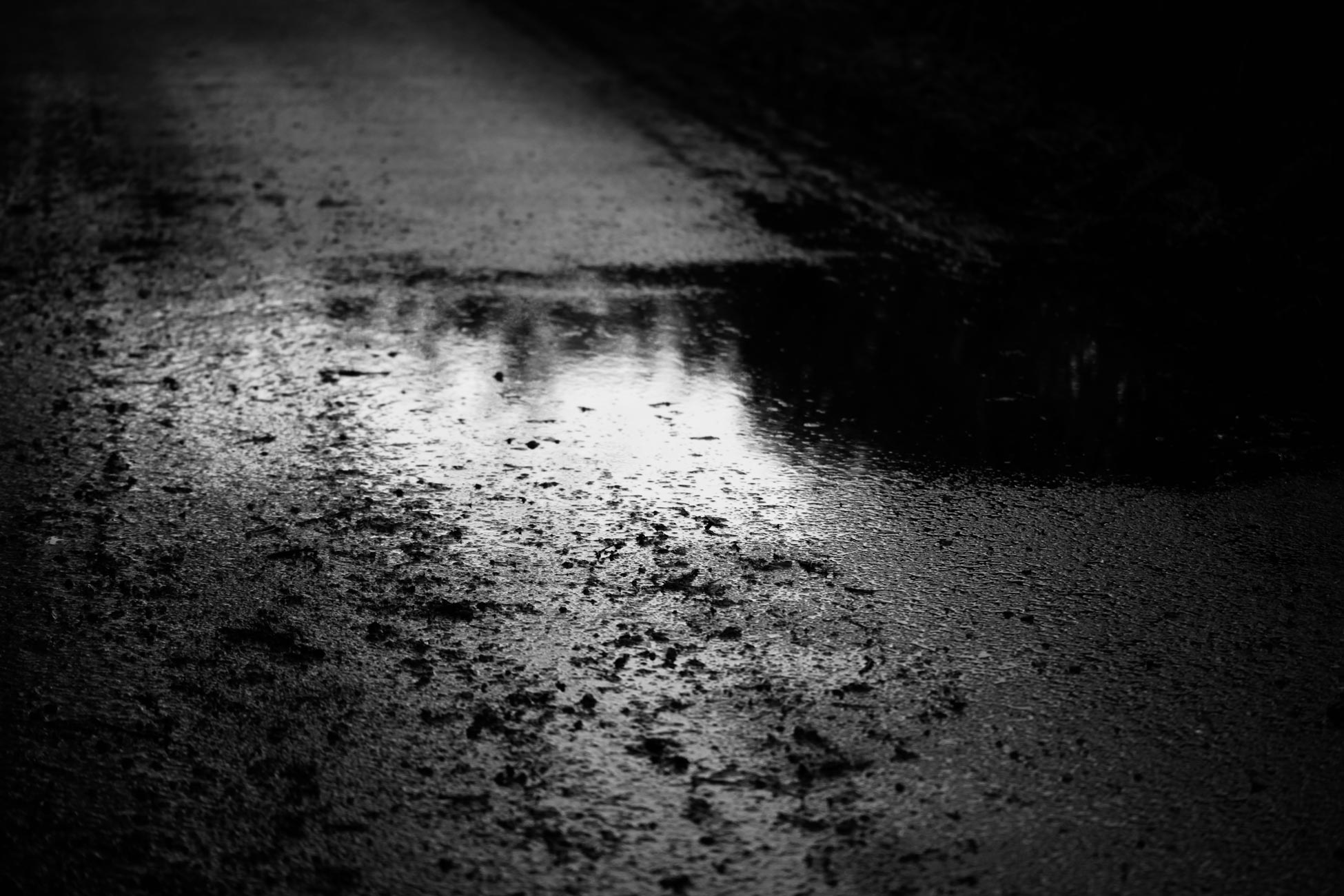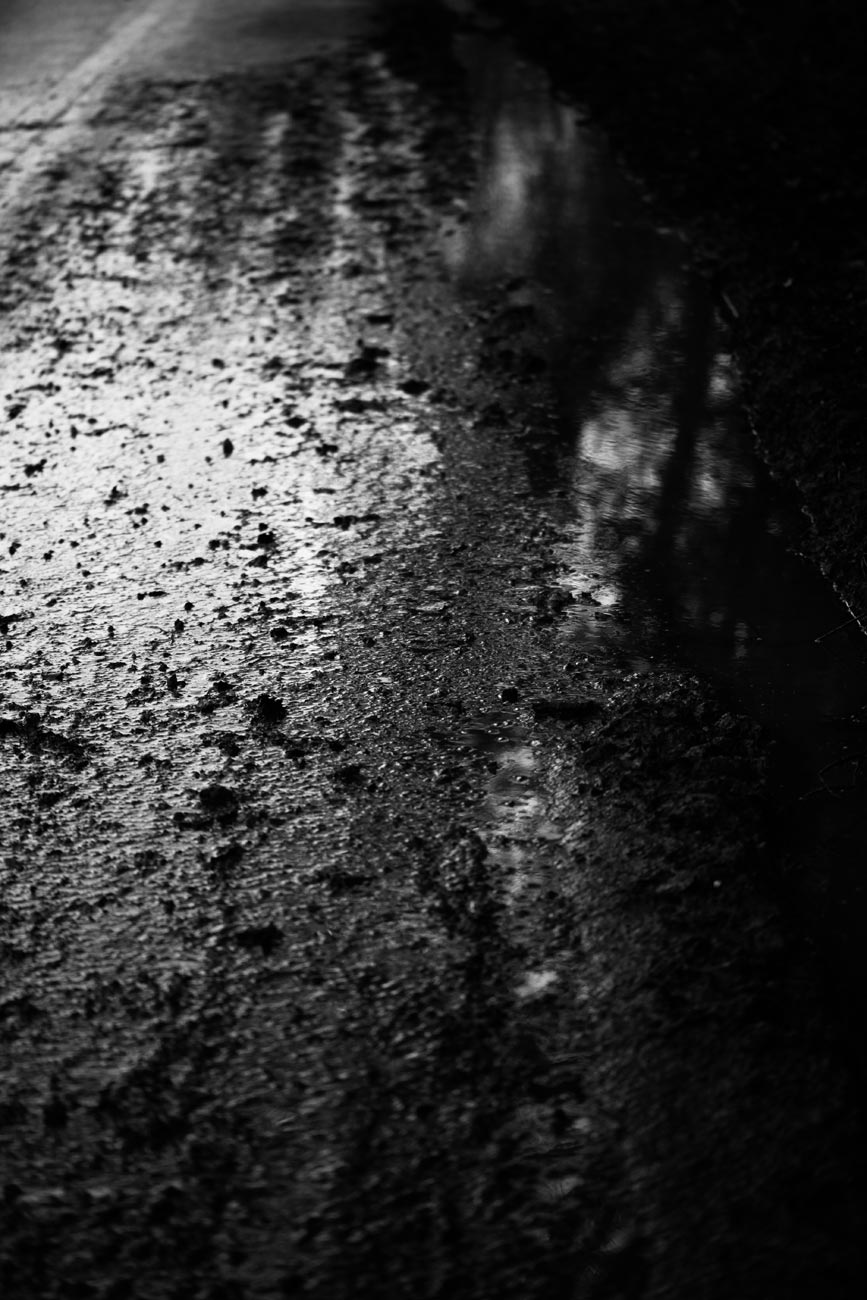 Other lanes, like Undershore, were washed by rainwater from overflowing fields and ditches. Jackie parked on this thoroughfare and I wandered along it for a while.
This evening we dined on Jackie's stupendous chicken and vegetable stewp and fresh bread with which she drank Hoegaarden and I drank more of the Garnacha, which involved opening another bottle.