This morning I scanned the next half dozen of Charles Keeping's illustrations to Charles Dickens's 'Martin Chuzzlewit'.
In 'Even her weeping and her sobs were stifled by her clinging round him' her dress flows like her tears.
Dickens's description of the attendant, complete with whiskers, is faithfully depicted by Keeping in 'Mrs Prig began to rasp his unhappy head with a hair-brush'
' 'Pray, pray, release me, Mr Pecksniff' '
The identifiable Mr Pecksniff, 'Looking like the small end of a guillotined man, he listened', as the artist runs with the writer's image of the eavesdropper's head above a pew.
In ' 'He comes and sits alone with me' ' Keeping demonstrates the unfortunate desperation of the couple skirting around engagement.
As hollow-cheeked as the writer describes the man, the artist captures him as 'He sat down on the chest with his hat on'
This morning I transported the larger water feature from the patio to its permanent place in the Rose Garden, then photographed a few of our current blooms.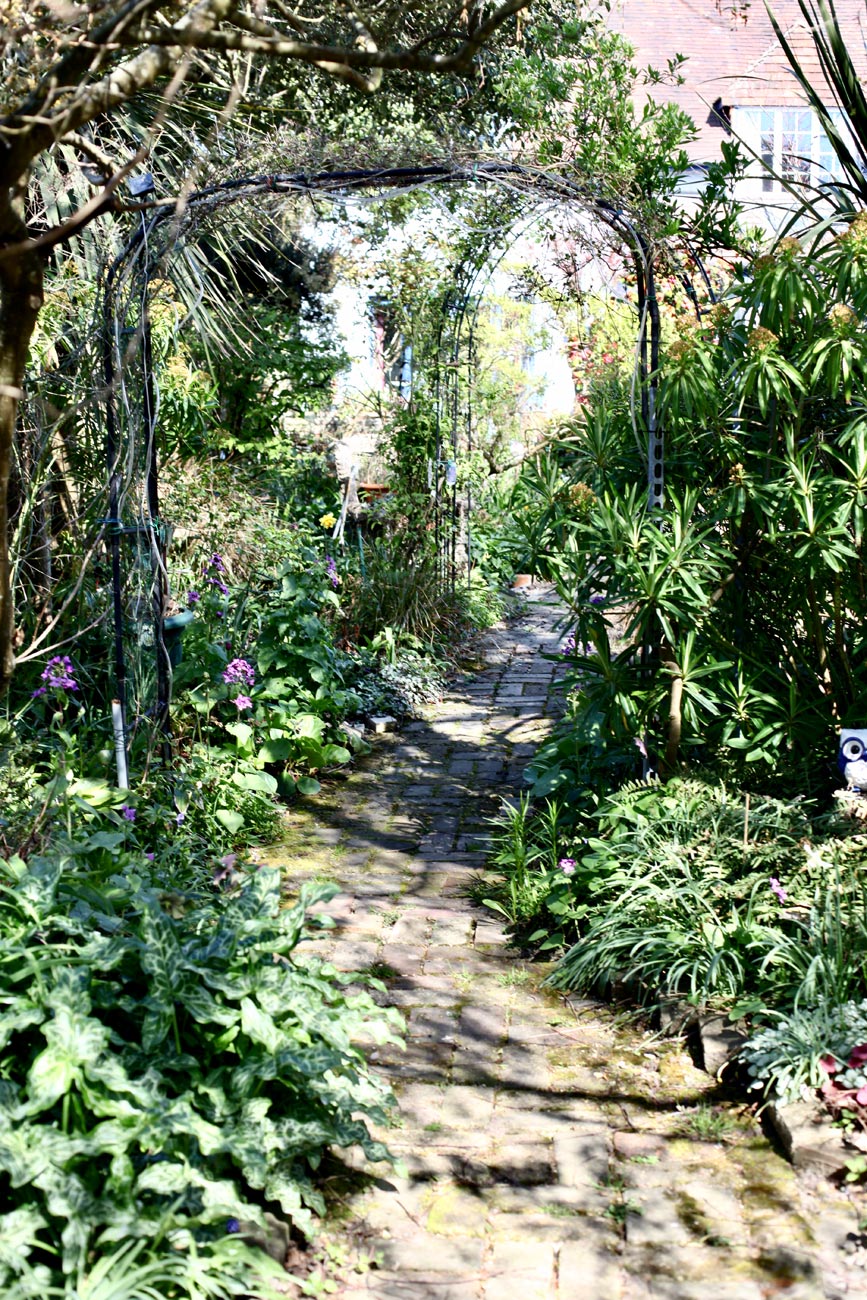 We still have a range of daffodils; numerous tulips; various wallflowers; forget-me-nots, primroses, lamium, wood anemones, honesty, and euphorbia.
This afternoon I watched the funeral service for the Duke of Edinburgh.
(Yvonne, you may skip the next paragraph.)
This evening we dined on Jackie's most flavoursome liver, bacon, and onion casserole; creamy mashed potatoes; crunchy carrots and tender cabbage, with which she drank Hoegaarden and I drank more of the red blend.