The heavy rain that fell this morning was more welcome to us than to the influx of holidaymakers. Thinking that now was our chance to find Ferndene Farm Shop without a queue we set off in hope.
A four-way traffic control gave me ample time to photograph the lights through a wet windscreen.
After the wait our hopes were dashed. Even in pelting rain a line of bedraggled visitors stretched round the outside of the shop, so we set off for a forest drive instead.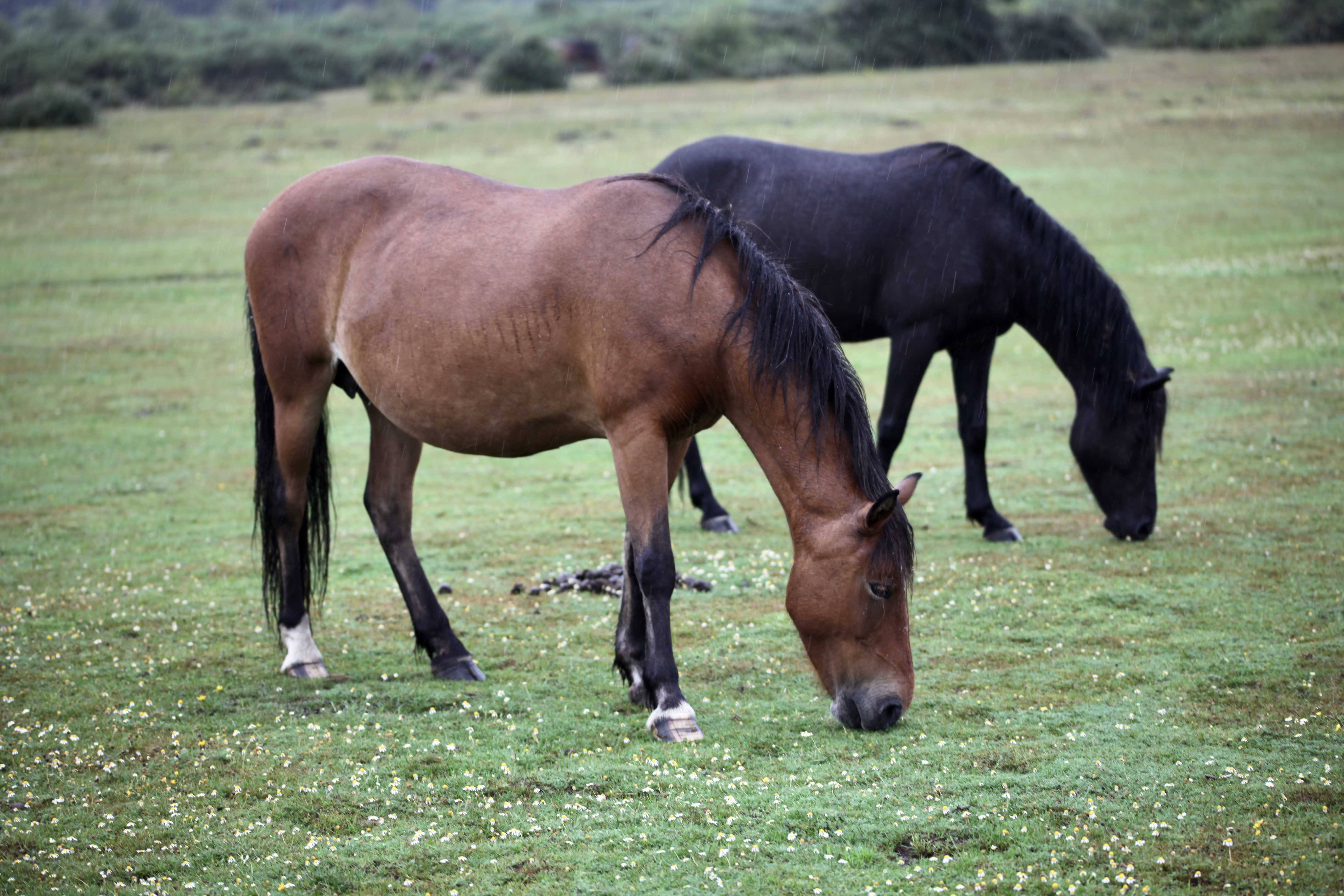 The caravan site at Holmsley is one of a few that are closed because of Covid-19. Consequently would-be campers tend to park on the approach road when the adjacent car park is full. Ponies and cattle are no doubt appreciating the raindrops settling on their hitherto hot dry hides. One of the ponies sports a fern fascinator.
Dogs still had to be walked, some patently not very far because, despite
notices there was more dog shit than pony excreta around the edges of the parking area.
Car headlights glowed on Burley Road stretching down the hill towards the hazy landscape.
Many ambulant visitors, like these on Chapel Lane, were cheerful enough under their colourful umbrellas.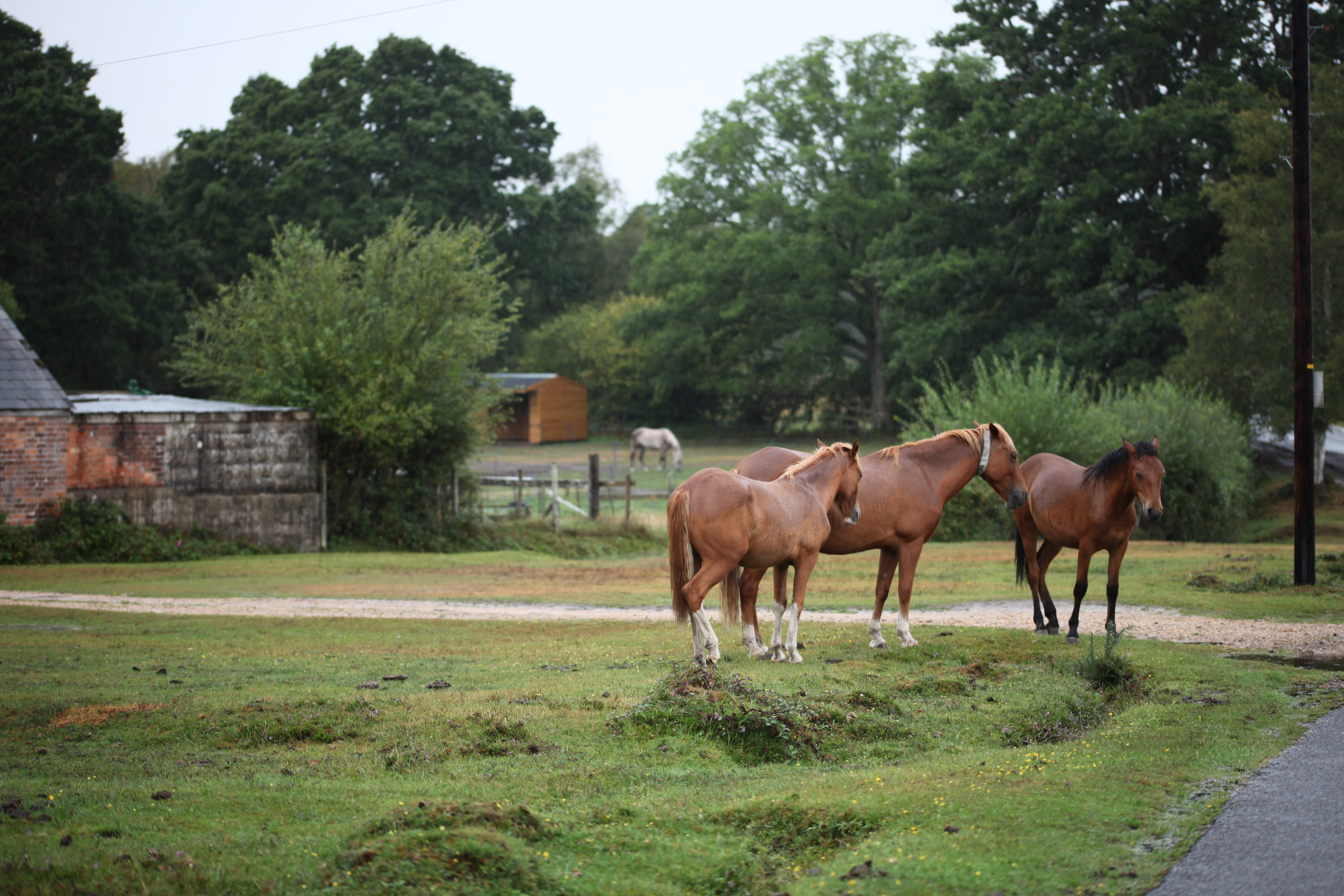 During the heatwave strings of ponies could be guaranteed to block Forest Road as they clustered together to shelter from clegs, heat, and humidity. Today they kept more Social Distance and even ignored the less prolific flies. Like the walls of concrete buildings today's previously dry ponies all bore downward streaking water stains.
Alongside Holmsley Passage golden-browning bracken and purple heather glistened in the still driving proper rain as we made our way back home.
This evening we dined on tasty garlic and pepper coated roast chicken; herby sage and onion stuffing; crunchy carrots, firm cauliflower, tender kale; crisp Yorkshire pudding, and flavoursome gravy, with which Jackie drank Hoegaarden and I finished the Montepuciano.