While Nick Hayter continued with his transformation of our kitchen, I printed him a set of pictures of his progress "on the job", including this one demonstrating his mask-less cutting-in skill produced this morning.
Downton Service Station had already provided our Modus with a new clutch and handbrake by 10 a.m., so we happily collected it.
Five chapters further on in 'Little Dorrit' provided me with five more of Charles Keeping's illustrations to scan.
'Leaning on Mr Merdle's arm, Mr Dorrit descended the staircase'.
'He approached his destination through the by-streets and water-side ways'.
'Now, sir,' said Mr Dorrit, turning round upon him and seizing him by the collar'.
'All the guests were now in consternation', just one displaying distress. Another double page spread.
Keeping has portrayed stubborn intransigence to perfection in 'Each proudly cherishing her own anger'.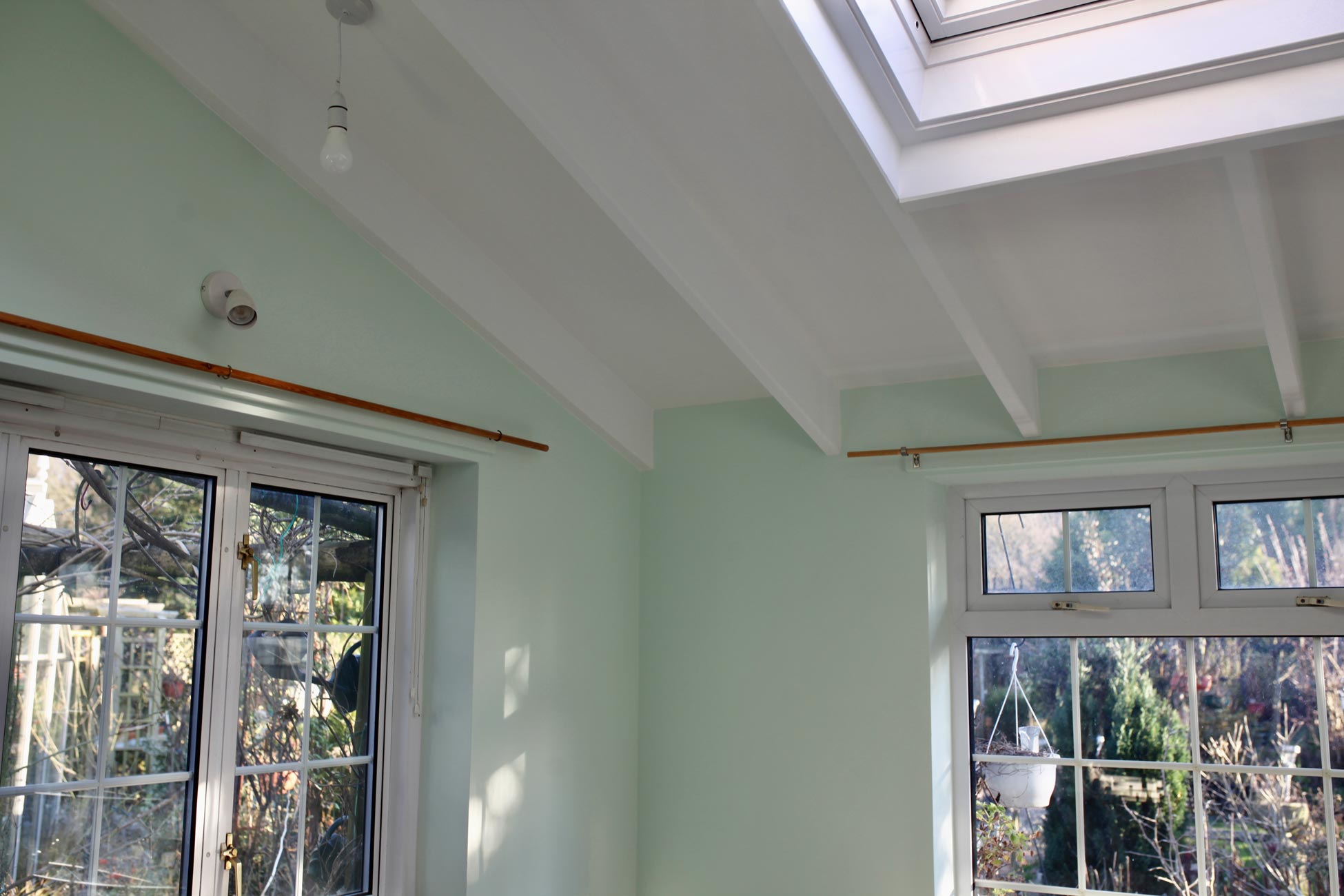 This afternoon Nick completed his redecoration project.
This evening we dined on Jackie's succulent sausages in red wine; creamy mashed potatoes; crunchy carrots; and tender cabbage with which she drank Hoegaarden and I drank more of the Cabernet Sauvignon.