Knowing that we are about to experience strong gales for three days I lay down the garden chairs and the new water feature as a precaution this morning, and this afternoon we visited the coast at Milford on Sea to make calmer photographs than we would anticipate for a while.
Although from a distance the sea looked calm enough as I focussed on the Isle of Wight and a woman on the seafront shingle,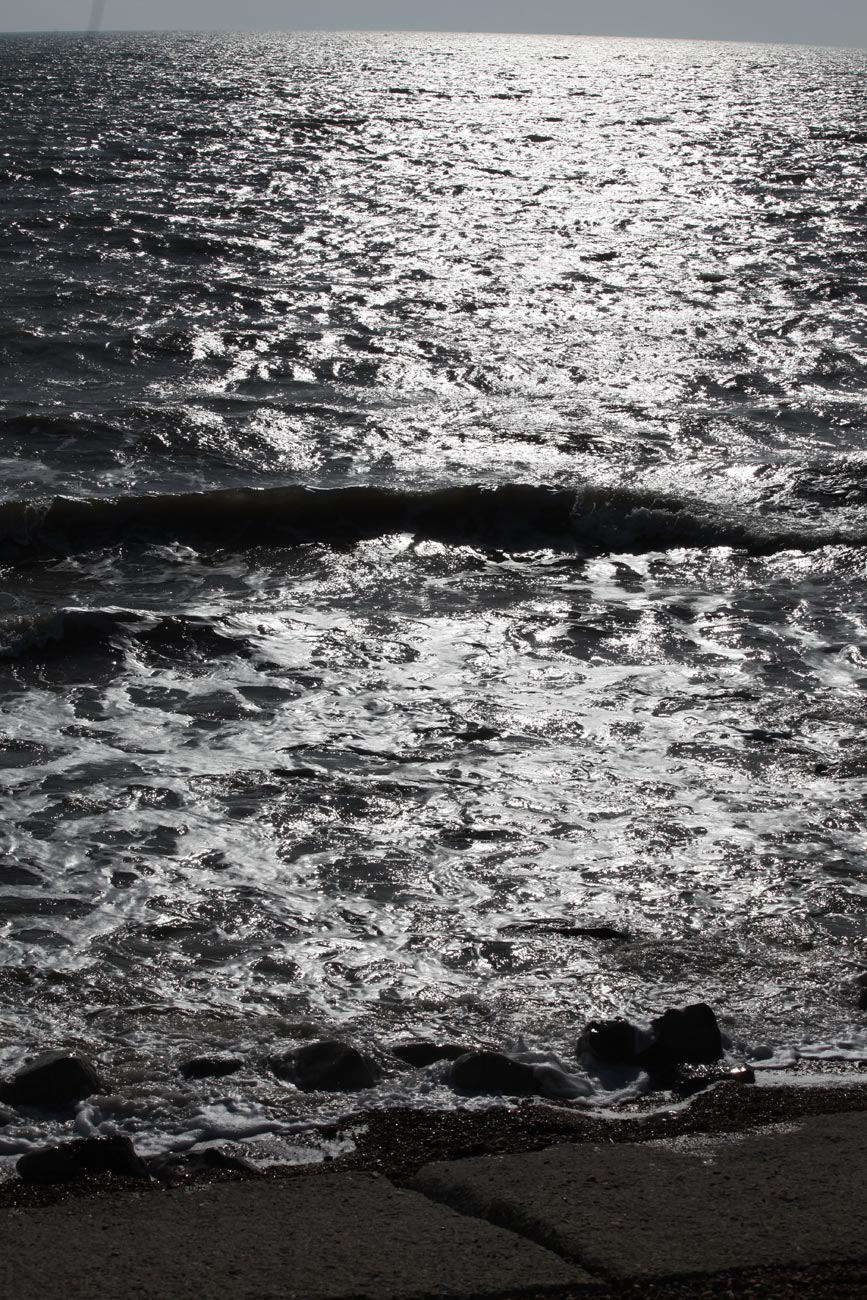 it wasn't that tranquil.
Jackie focussed on me photographing
waves advancing in a rush, and seeping back across the shingle.
As we left, a black-headed gull was perched for takeoff.
Should there be anyone who does not know of Captain Sir Thomas Moore, you are advised to consult https://en.wikipedia.org/wiki/Captain_Tom_Moore to read about the inspirational gentleman approaching his 100th birthday who, during 2020 raised our nation's spirits; £34,000,000+ for the NHS; and, ultimately Queen Elizabeth II's dubbing arm. This man's favourite phrase, "Tomorrow will be a good day", has been celebrated in yarn on the Pilley Street letter box.
After passing this, we drove on to Lepe where, from Inchmere Lane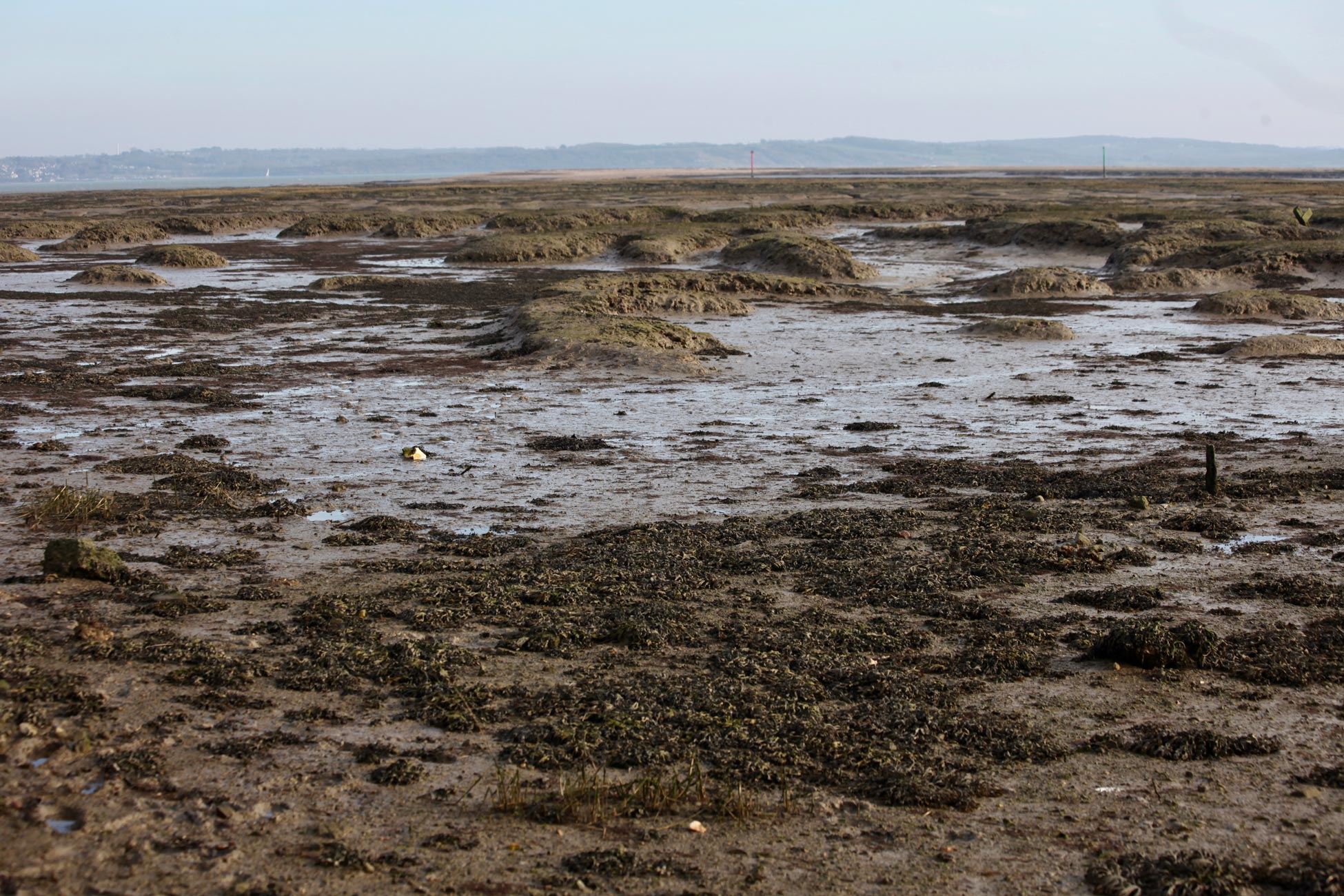 we looked out over the flats, where I photographed
a solitary oyster catcher, and Jackie photographed
a motor boat.
I disembarked beside a seasonal pool on Exbury Road where I photographed
reflections of overhead trees;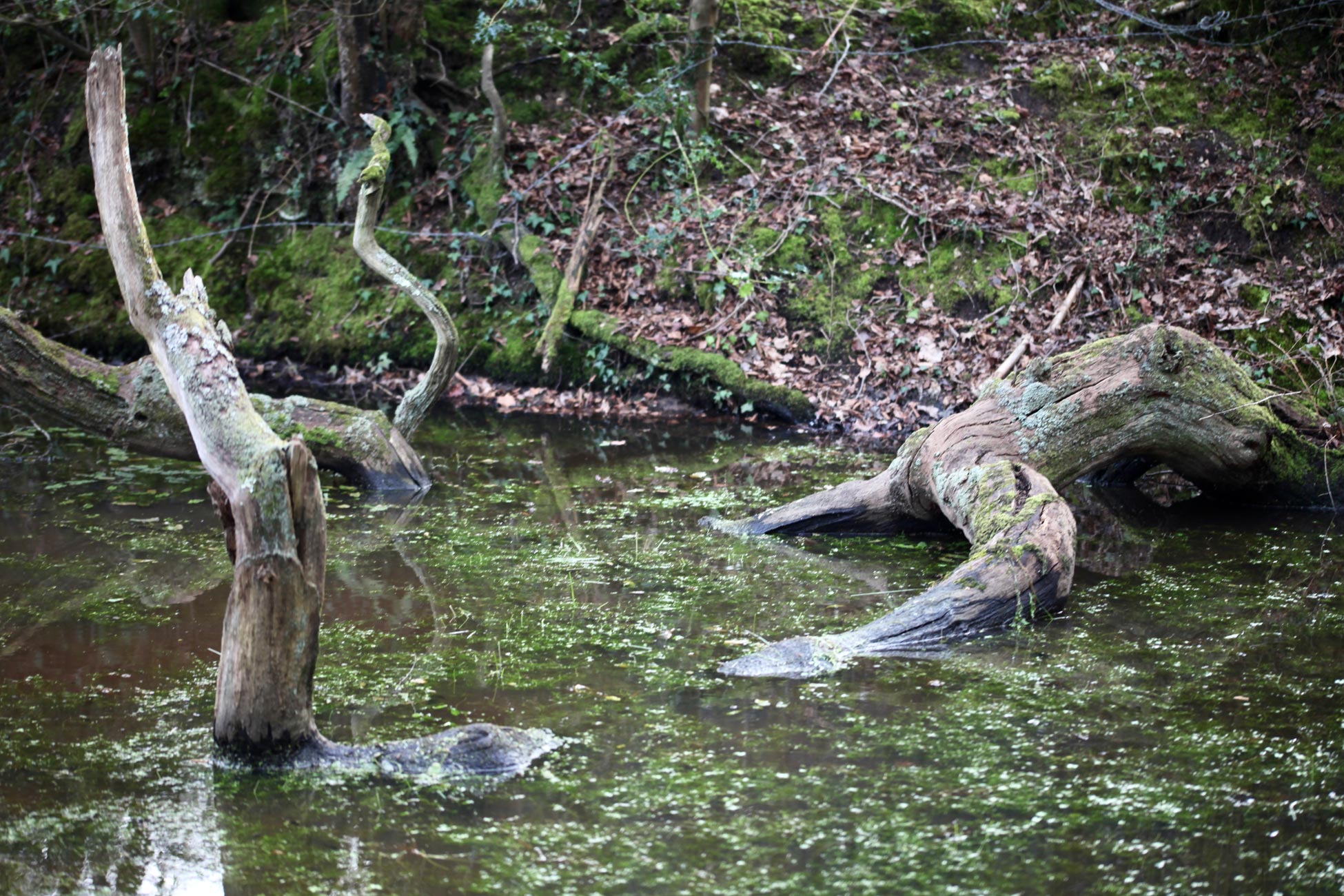 fallen branches; and a mossy bank.
Do ducks lay eggs on a bare scratched circular area of ground? If so, I found one.
This evening we dined on Jackie's chicken and vegetable stewp with fresh bread, followed by her spicy pasta arrabbiata and tender runner beans, with which she drank Hoegaarden and I drank more of the Primitivo Salento.