One week after Jackie and I met we enjoyed our first date. As I have indicated previously, this was the second time I had waited for a girl who turned up one hour late. This rendezvous was to take place at Victoria station and I had no ambivalence about the meeting. So I waited with much trepidation, and was mightily relieved when my patience was rewarded by the beauty running from the train.
We took a walk in St. James's Park. I already knew I was smitten, but the moment I fell in love was when, seated on a bench, we had, in unison, both exclaimed 'cannibal' on seeing a pigeon pecking at the discarded shell of someone's boiled egg. She may not agree, but to me that meant we at least shared a sense of humour.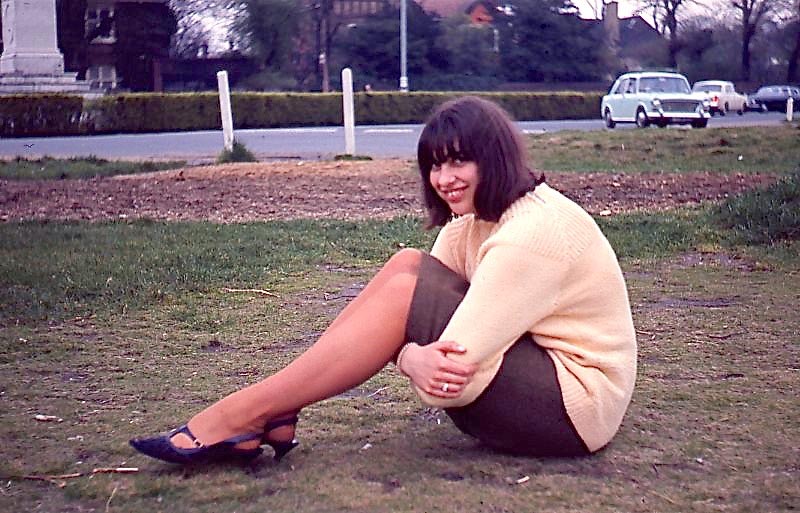 Soon afterwards we became engaged. The first of these photographs was taken on Wimbledon Common in April 1966; the second at Kelsey Park, Beckenham in October 1967. Her wise parents insisted on a two year wait.
In the meantime she and Michael got to know each other.