Following a warning of further fierce winds we carried out our normal protective preparations early this morning. Although still strong the gusts were not as forceful as yesterday.
Soon after lunch we took a drive into the forest to take our minds off any possible storm damage.
As we approached Smugglers Road car park we witnessed the most unusual sight of a quartet of ponies racing down the hillside. Naturally we turned in to investigate the equine objective.
There, apart from a more nonchalant trio preferring grass to whatever goodies were on offer, the animals gathered around a group of promising visitors.
My attention strayed to the purpling heather on the verges and upward on the hillside. As I picked my way up a steep and very narrow pony track, I had forgotten that, with the current state of my knees, it is far easier to climb than descend. When I realised I would have difficulty getting down, and would not therefore be nimble enough to negotiate meeting a pony face to face, I sidled crablike to the bottom. I really must keep a stick in the car – and remember to take it out.
On my return manoeuvres I was happy to see the ponies still occupying the car park.
A group of walkers set off by a different, gentler, route
So far the rain had kept off. Enough, at Linwood Bottom, for me to be tempted to stray to photograph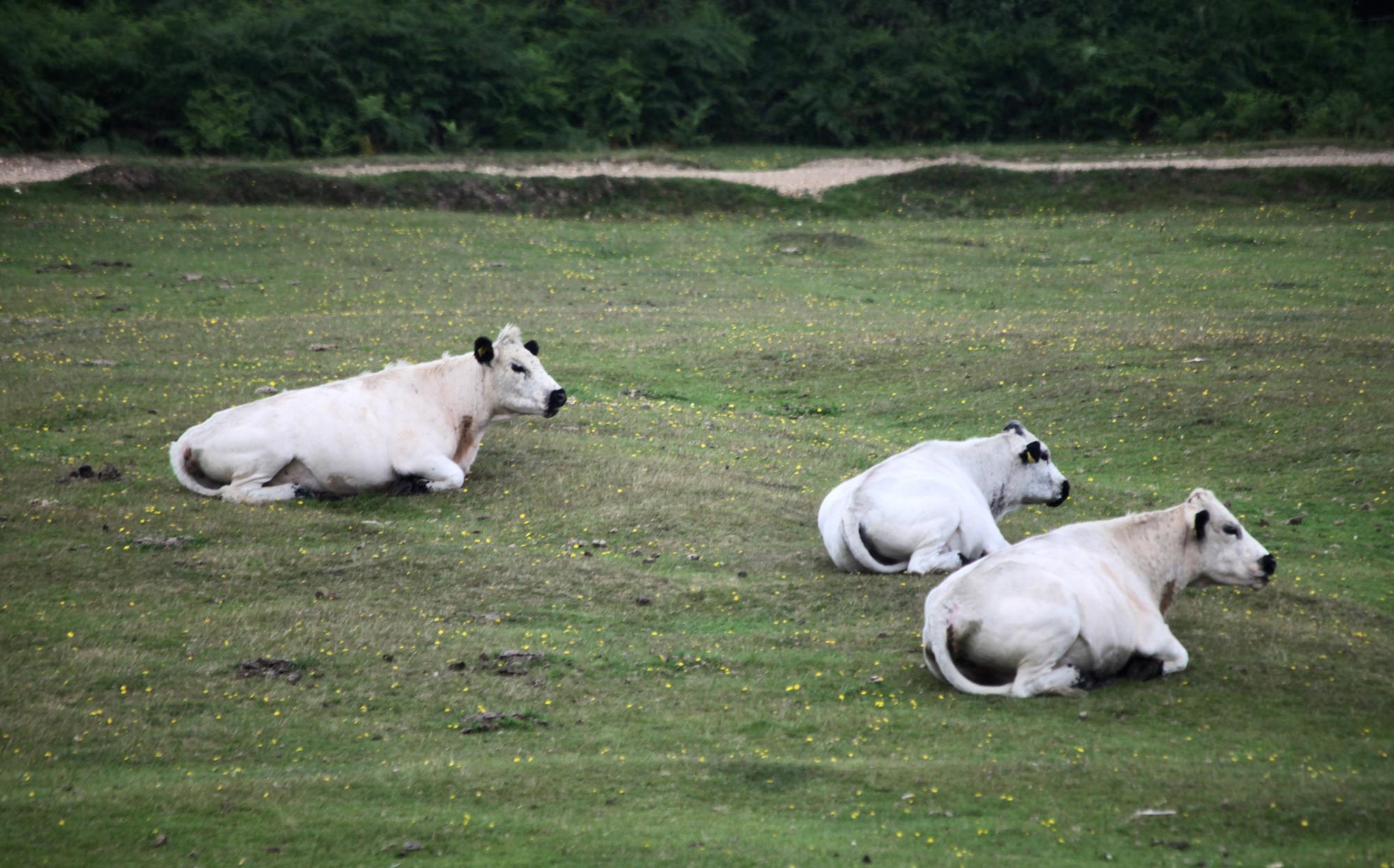 a number of white cattle from a different angle.
No sooner had I disembarked than a heavy downpour sent me diving into the Modus; the cattle lurching to their feet; and a gentleman and two boys passing the bovine bunch in their dash for cover.
Having read enough of David Copperfield to scan four more of Charles Keeping's memorable illustrations, I did so.
'Mr Micawber accepted my proffered arm on one side, and the proffered arm of Traddles on the other, and walked away between us'
'With the veiled face lying on his bosom, Mr Peggotty carried her, motionless and unconscious, down the stairs'
'The door of the boat-house stood open when I approached'
' 'The Devil take you!' said Uriah, writhing in a new way with pain'
All the portraits in these examples remain faithful to earlier versions.
Tonight we dined on a mixed meat melange with tasty gravy; new potatoes, both boiled, and fried with mushrooms; crunchy carrots; and tender cabbage. Jackie drank more of the rosé while I drank Chevalier de Fauvert Comté Tolosan Rouge 2019.