'Little Dorrit' is one of Charles Dickens's great novels. My Folio Society Edition of 1986 is, at 834 pages with 72 of Charles Keeping's exquisite illustrations, so great that I intend to deviate from my normal approach to books in this blog.
The tale has been reproduced so often in books and films and there are so many Internet pages on it that I think I do not need to refrain from any story spoilers, and my observations may or may not be superfluous.
Just as the author published the work in serial form I will do the same with my presentation of Mr Keeping's drawings. I will write something about each picture as I make my leisurely journey through the weighty tome.
The frontispiece represents Marshalsea Prison.
Wikipedia tells us 'The Marshalsea (1373–1842) was a notorious prison in Southwark, just south of the River Thames. Although it housed a variety of prisoners, including men accused of crimes at sea and political figures charged with sedition, it became known, in particular, for its incarceration of the poorest of London's debtors.[1] Over half the population of England's prisoners in the 18th century were in jail because of debt.[2]
Run privately for profit, as were all English prisons until the 19th century, the Marshalsea looked like an Oxbridge college and functioned as an extortion racket.[3] Debtors in the 18th century who could afford the prison fees had access to a bar, shop and restaurant, and retained the crucial privilege of being allowed out during the day, which gave them a chance to earn money for their creditors. Everyone else was crammed into one of nine small rooms with dozens of others, possibly for years for the most modest of debts, which increased as unpaid prison fees accumulated.[4] The poorest faced starvation and, if they crossed the jailers, torture with skullcaps and thumbscrews. A parliamentary committee reported in 1729 that 300 inmates had starved to death within a three-month period, and that eight to ten were dying every 24 hours in the warmer weather.[a]
The prison became known around the world in the 19th century through the writing of the English novelist Charles Dickens, whose father was sent there in 1824, when Dickens was 12, for a debt to a baker. Forced as a result to leave school to work in a factory, Dickens based several of his characters on his experience, most notably Amy Dorrit, whose father is in the Marshalsea for debts so complex no one can fathom how to get him out.[6][b]
Much of the prison was demolished in the 1870s, although parts of it were used as shops and rooms into the 20th century. A local library now stands on the site. All that is left of the Marshalsea is the long brick wall that marked its southern boundary, the existence of what Dickens called "the crowding ghosts of many miserable years" recalled only by a plaque from the local council. "[I]t is gone now," he wrote, "and the world is none the worse without it."[8]'
In his introduction to my copy, Christopher Hibbert, speaking of Dickens's childhood experience, states that 'throughout his life thereafter Dickens had been obsessed with prisons, prisoners and imprisonment. In England, in America, Italy and France he found his way to the prison in each new town he visited in the way that another man might seek out a museum or a church.'
The jailer of Marseilles Prison takes his little daughter on a tour of the cells.
During my brief spell of residence in Sutherland Place, W2 I served as a Committee member of the local Neighbourhood Association which enjoyed an annual gardens competition. In the summer of 2008 I toured the few streets around my flat making a series of photographic prints of likely contenders on which a small sub-group voted. A set of colour slides from the recently rediscovered cache dated July/August was my basic material. I scanned them this afternoon.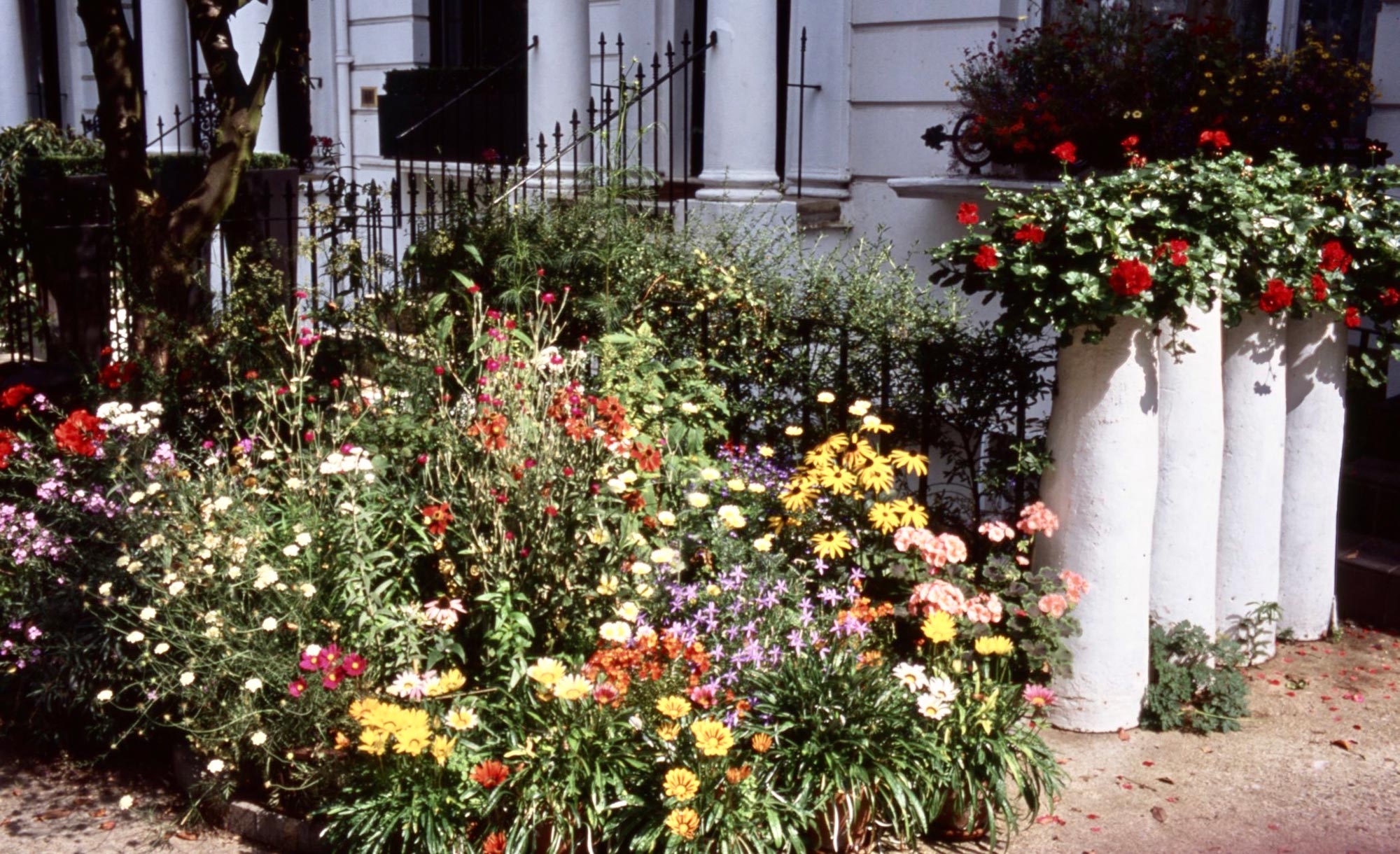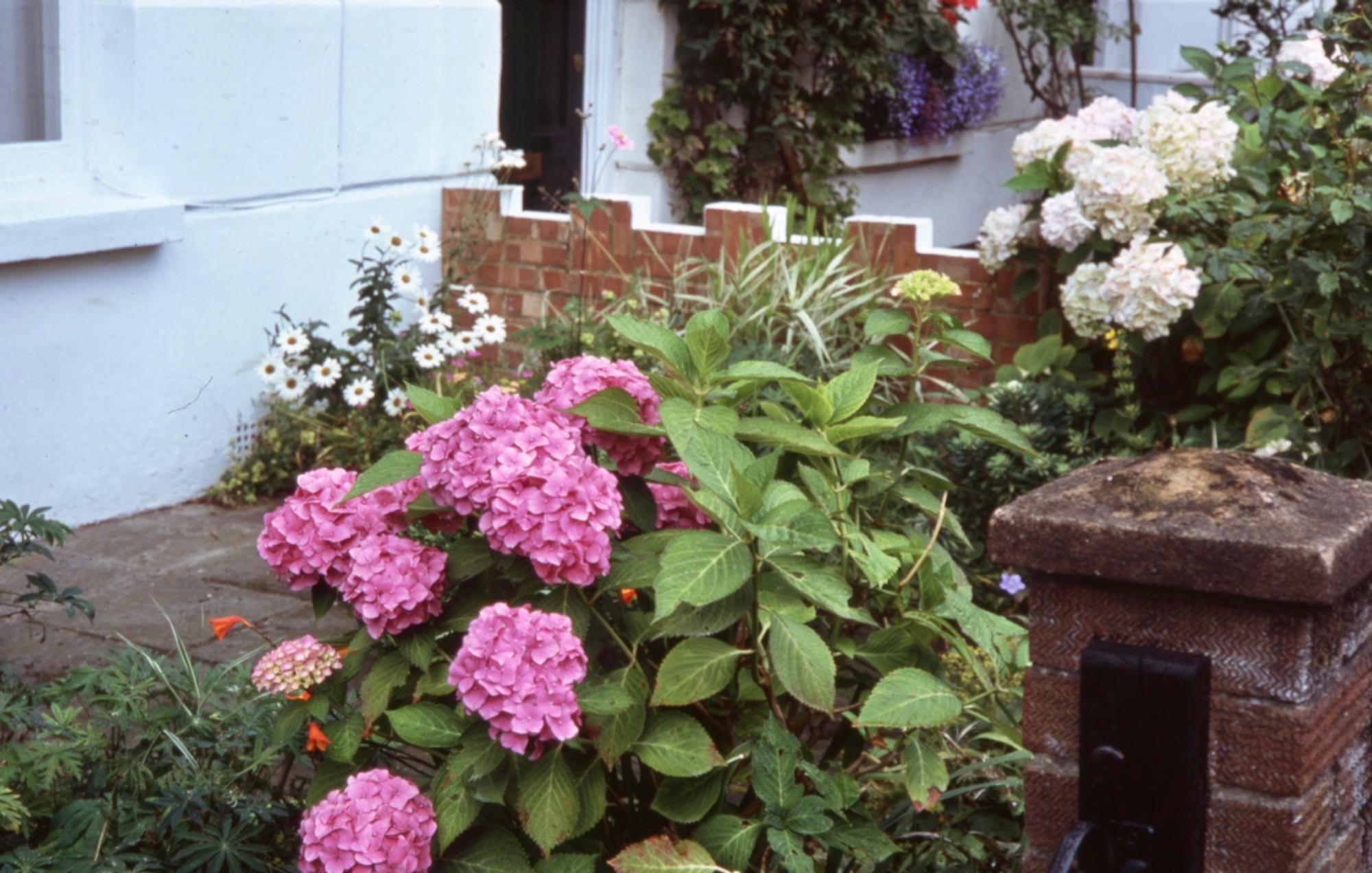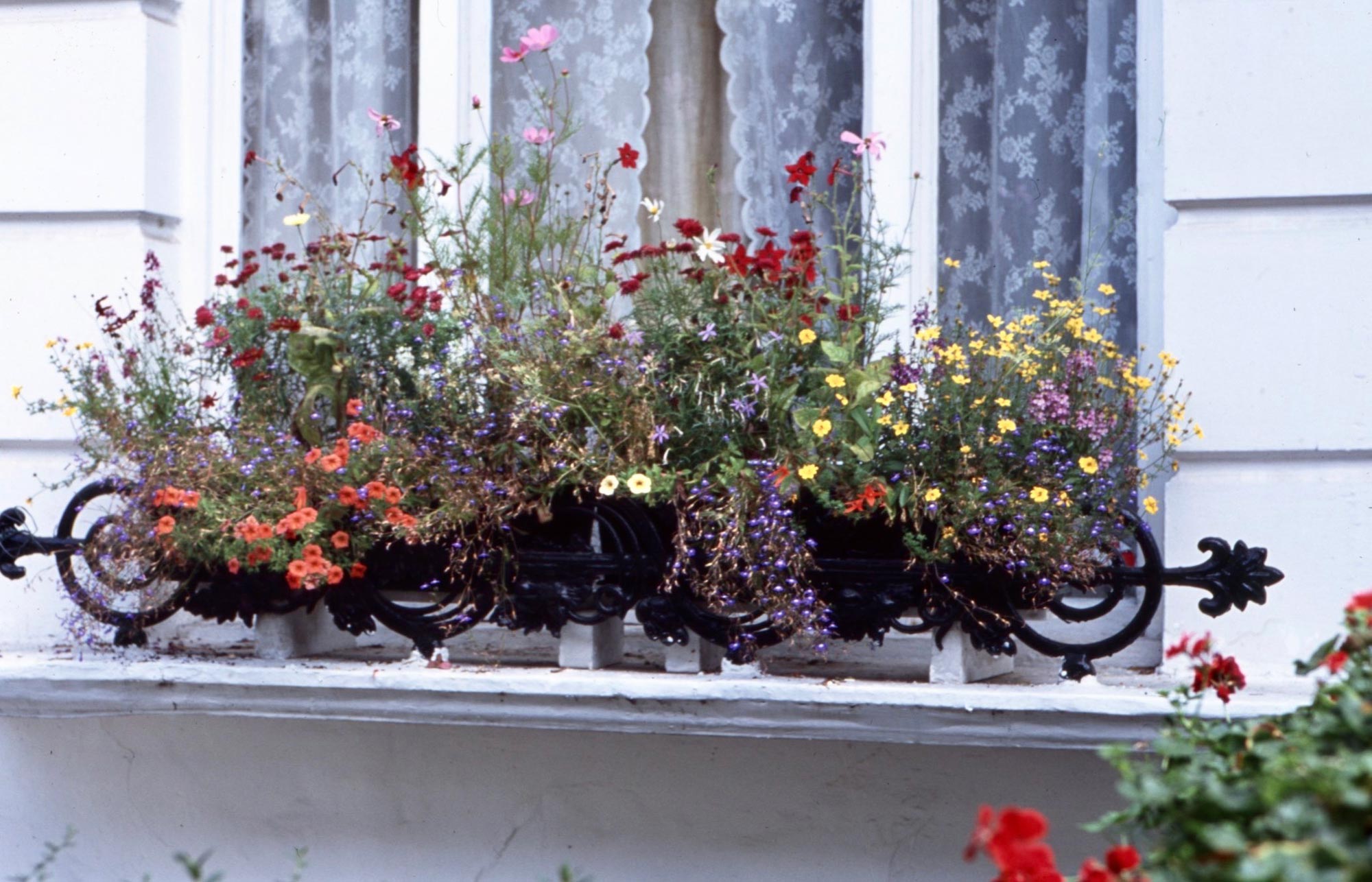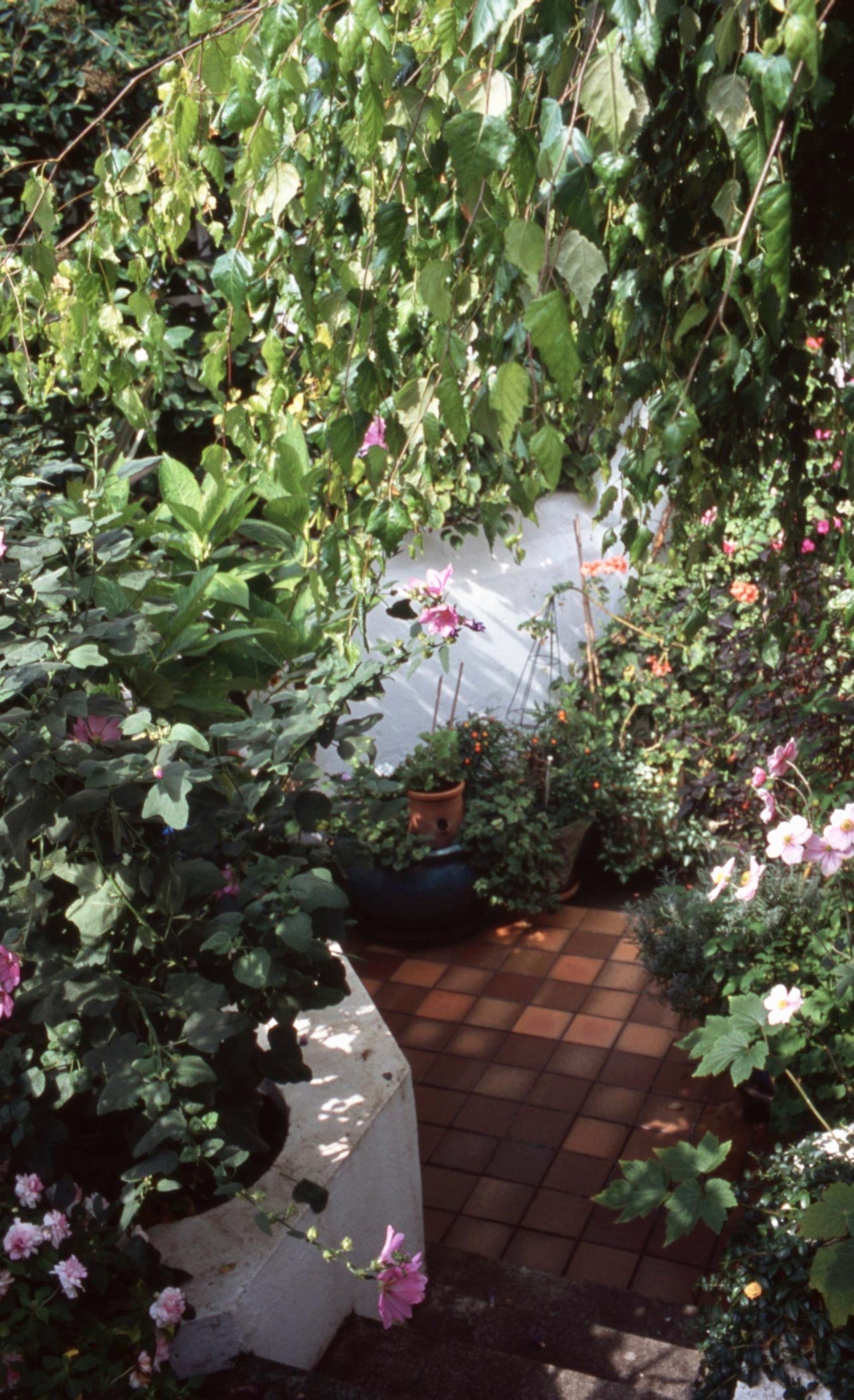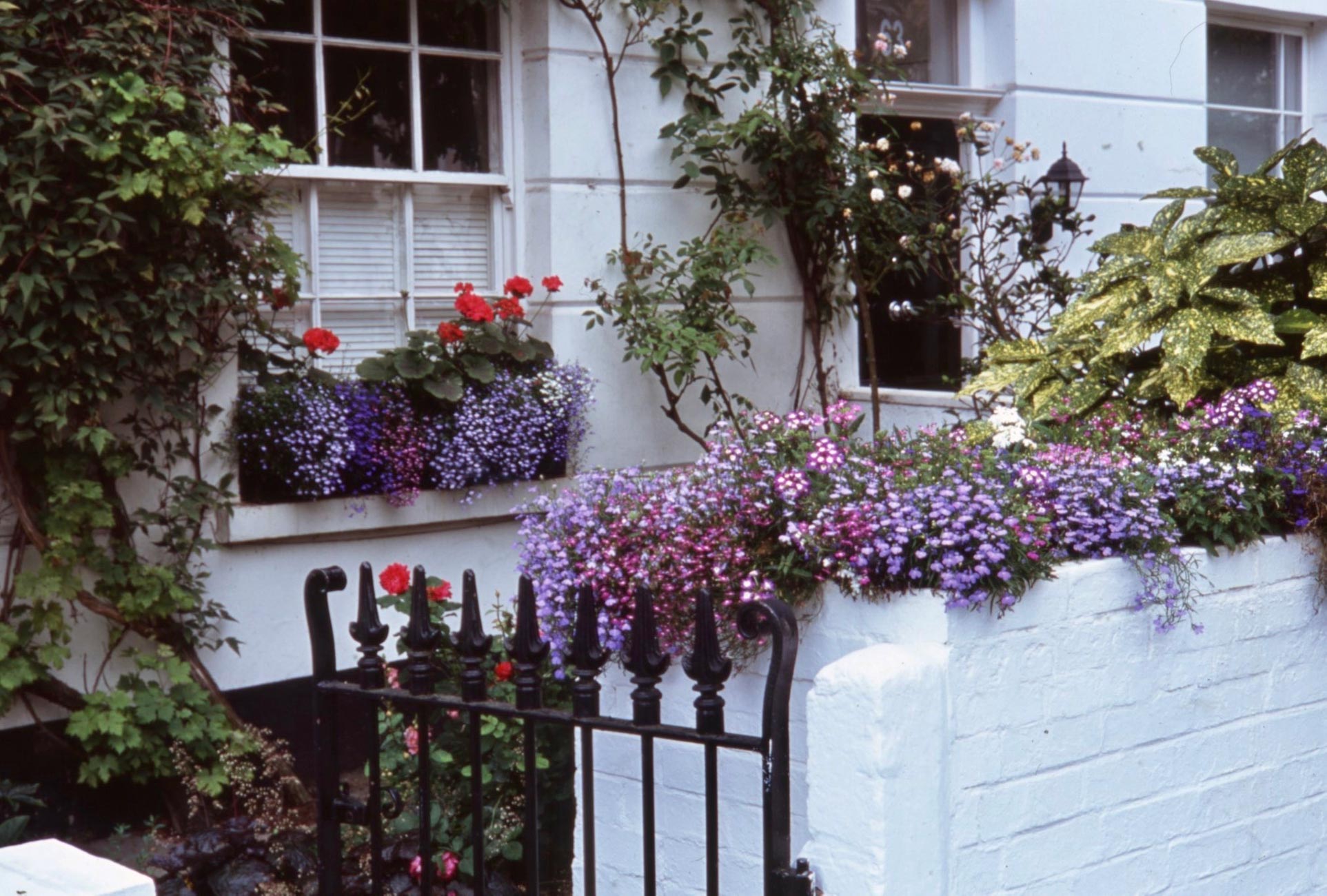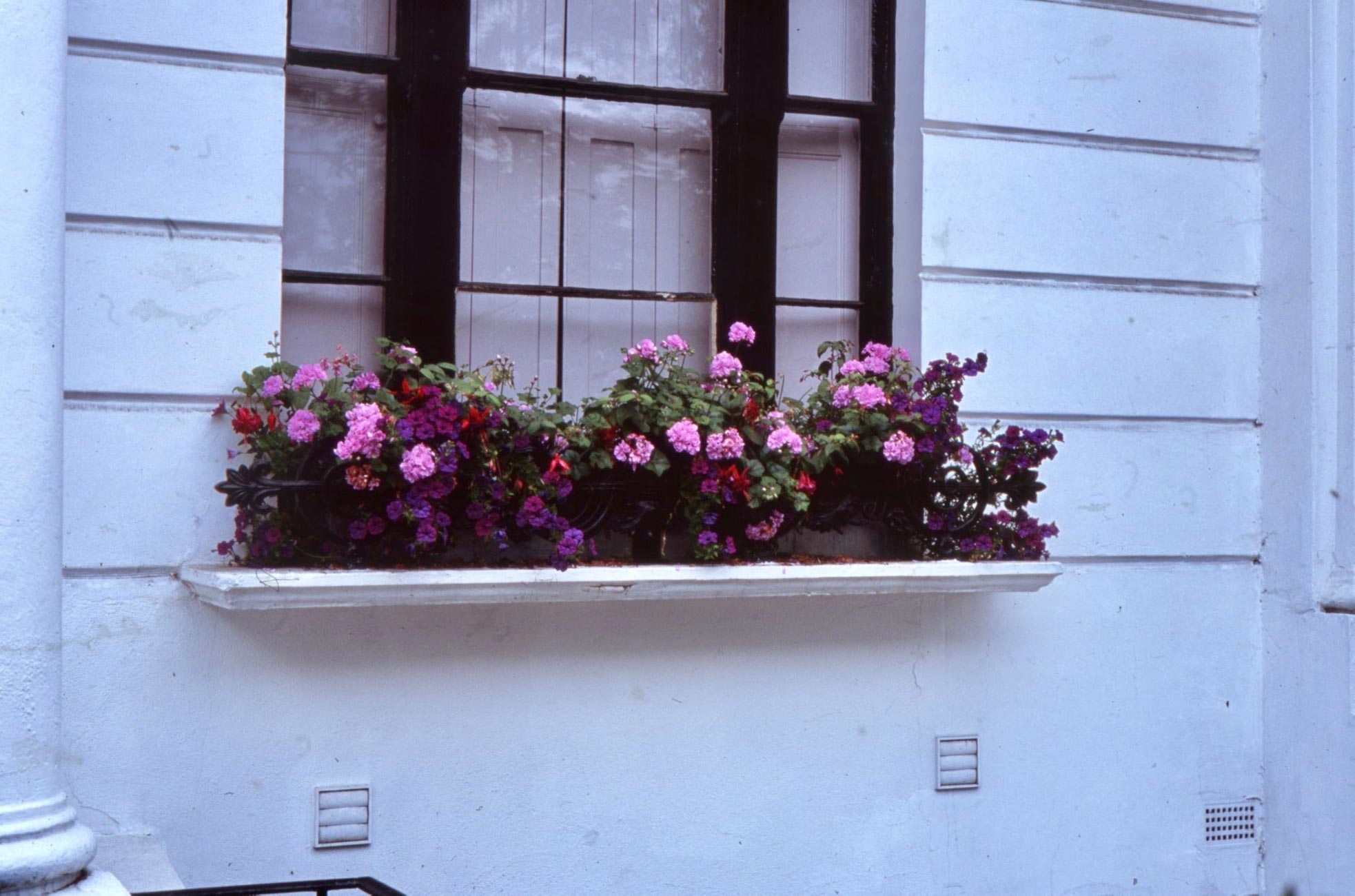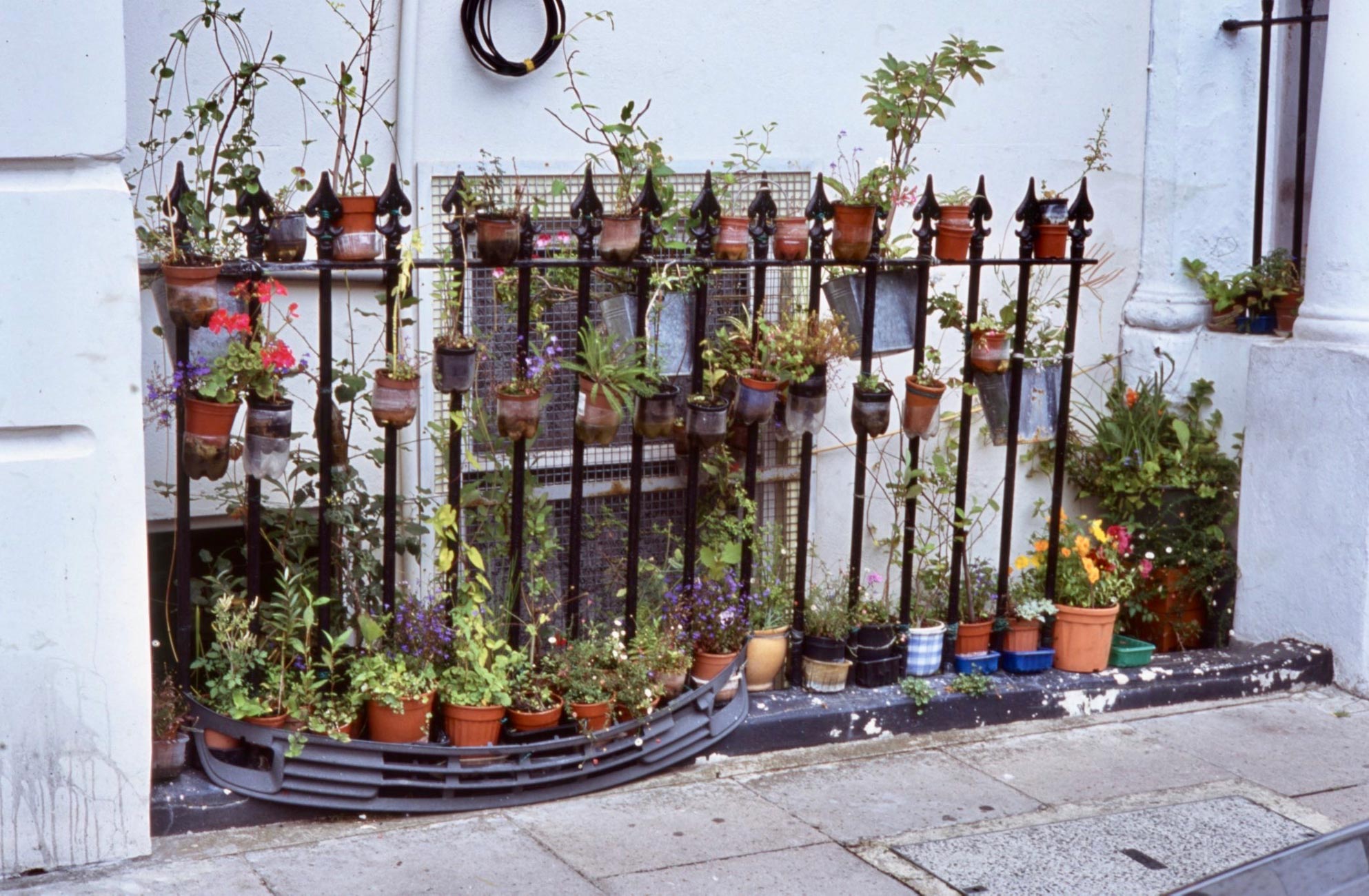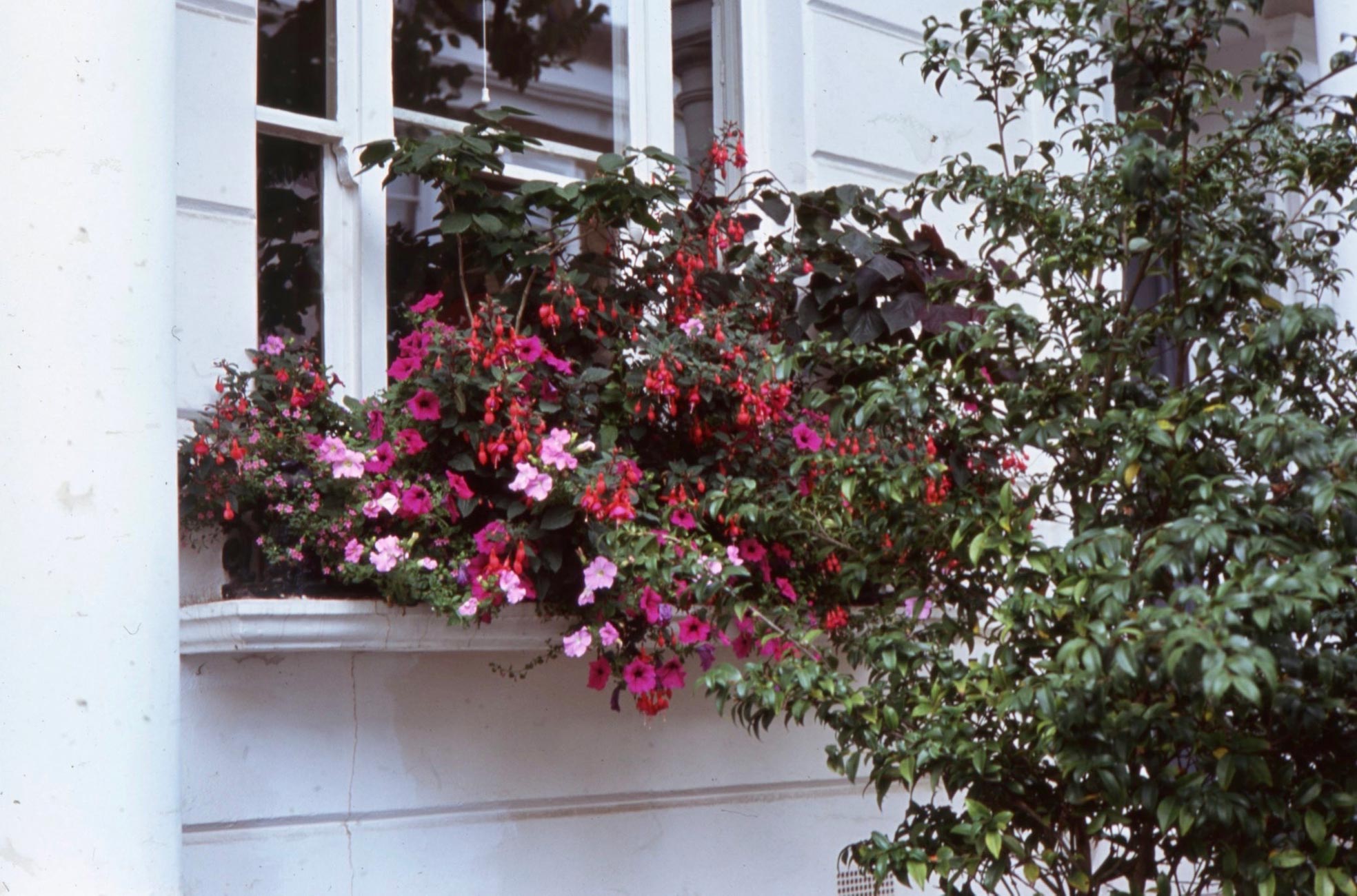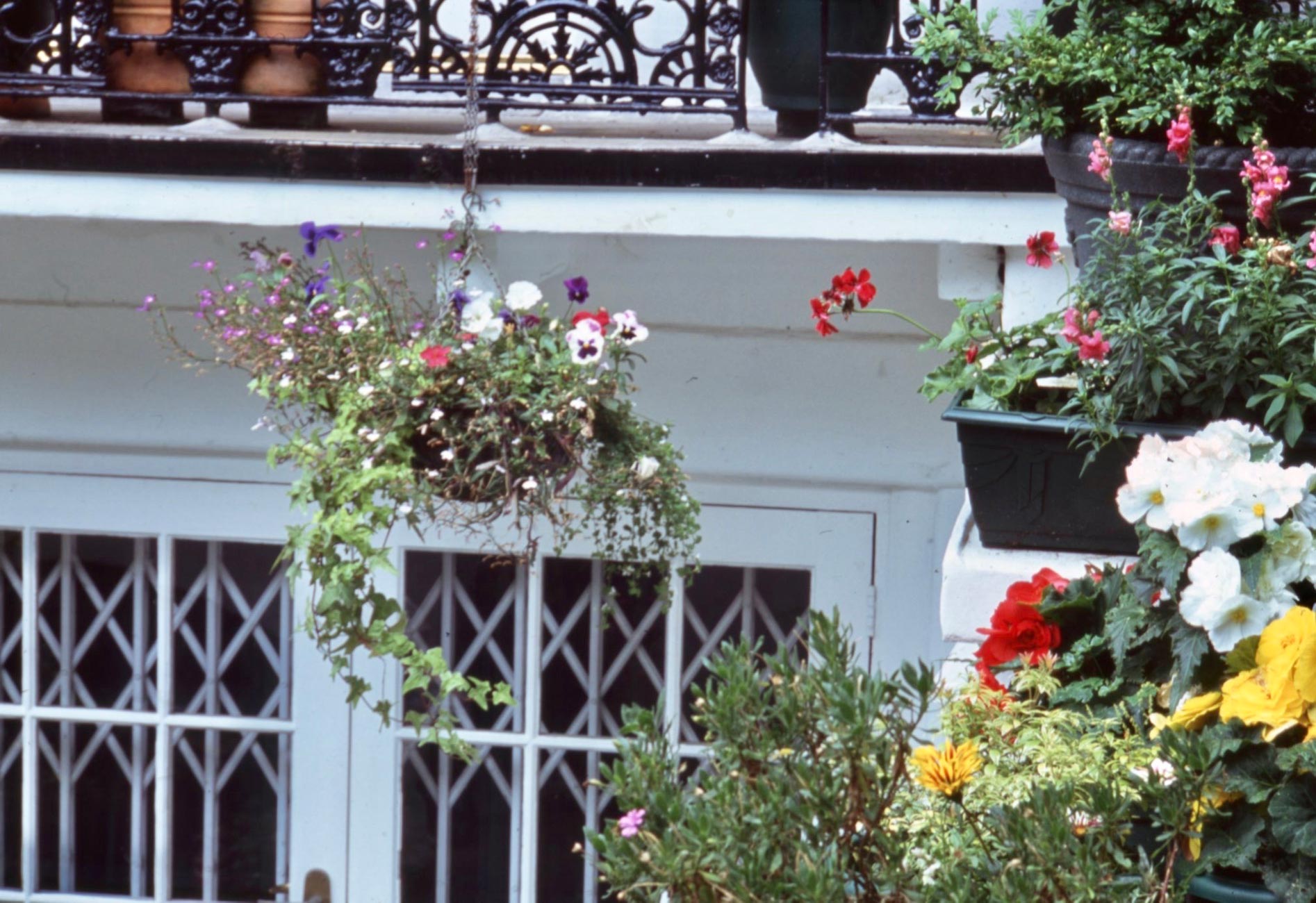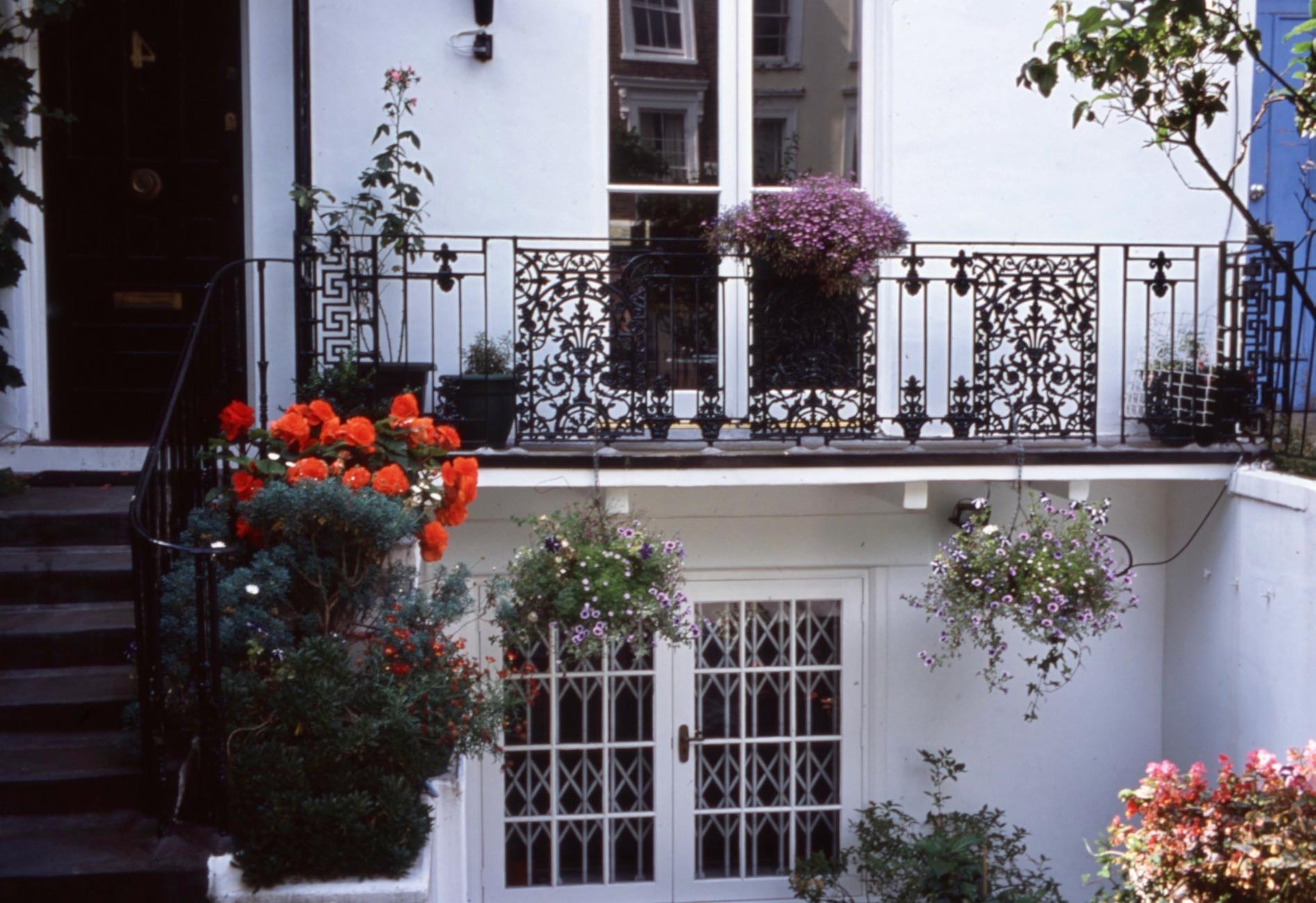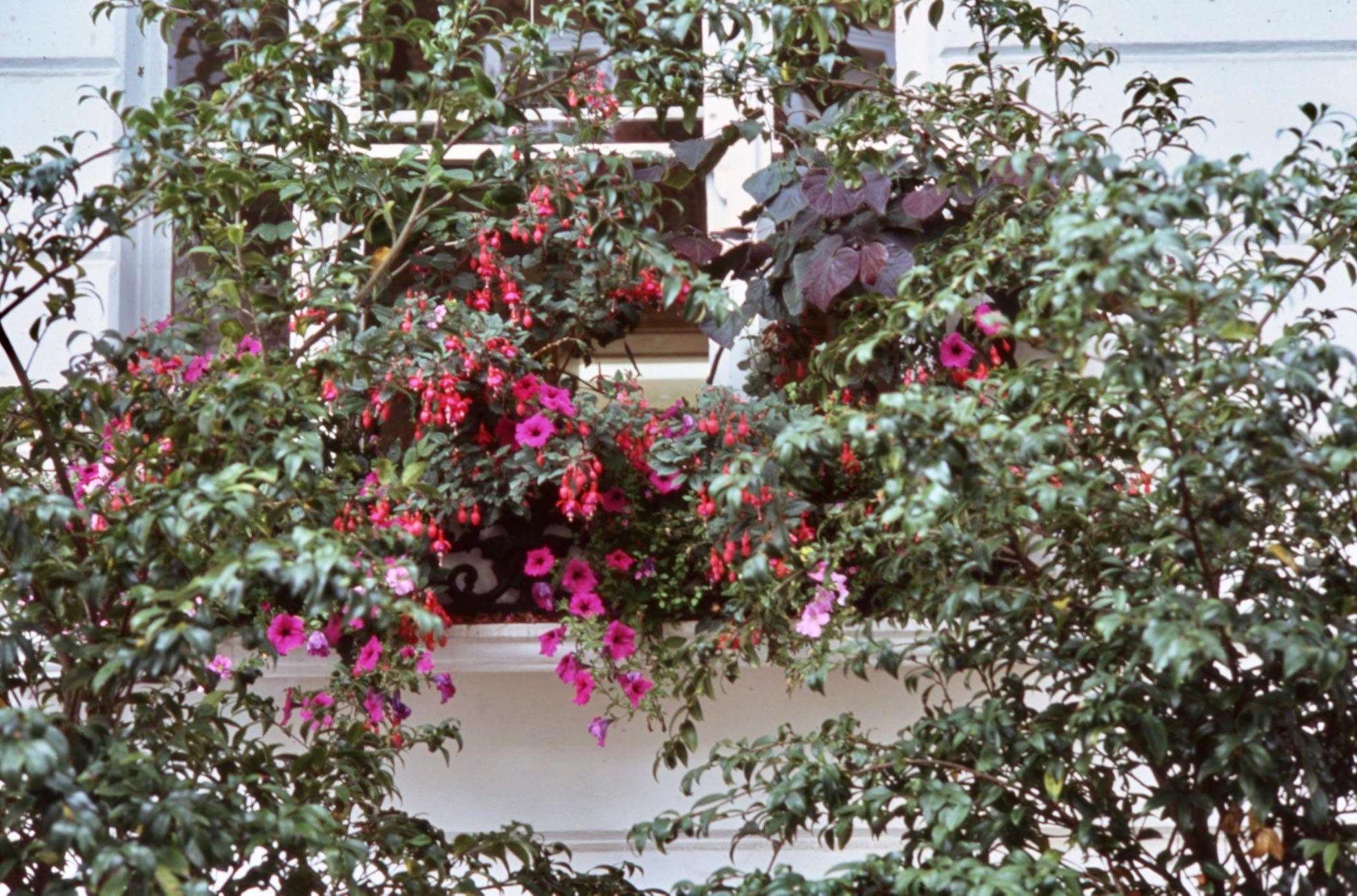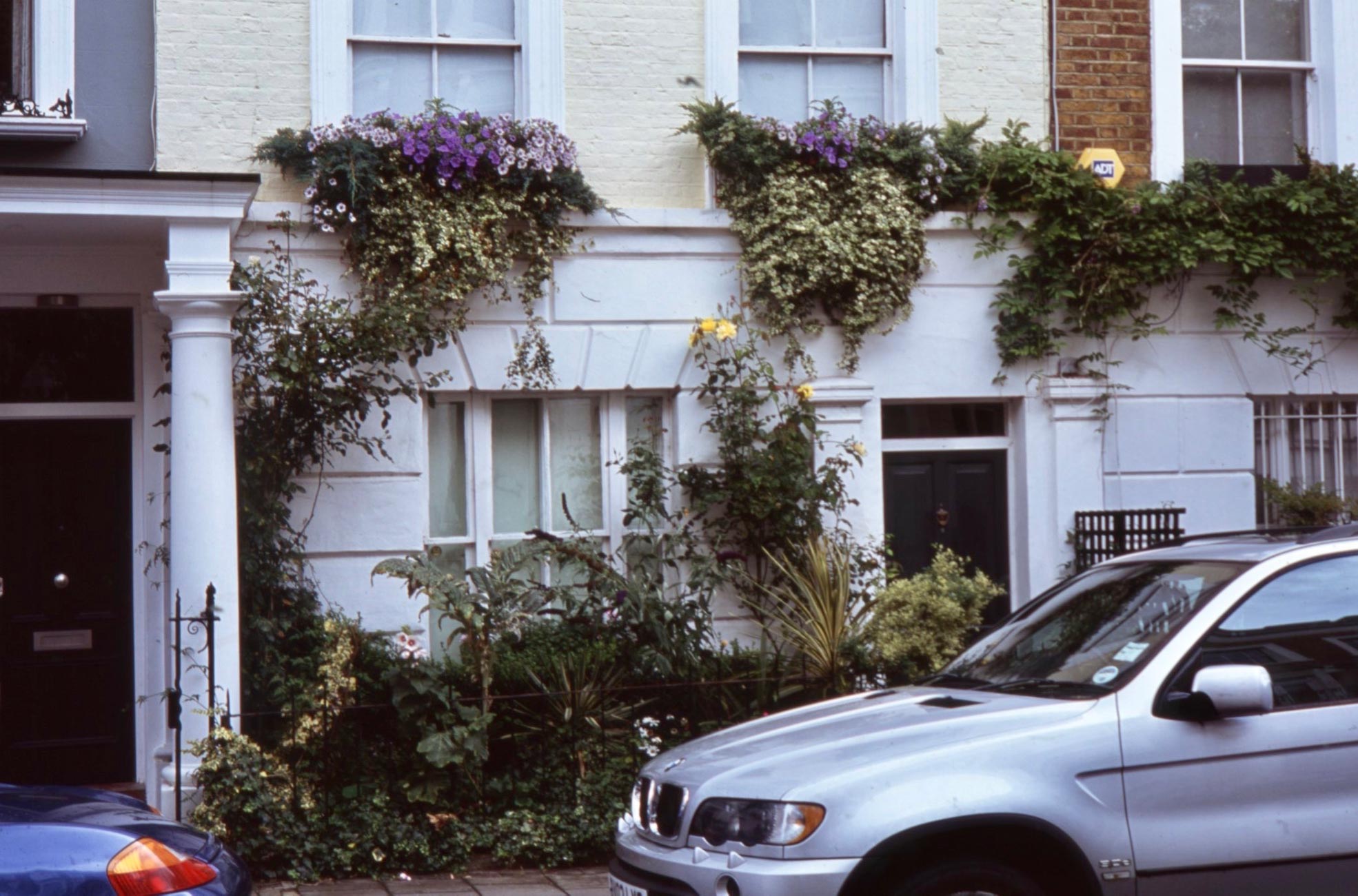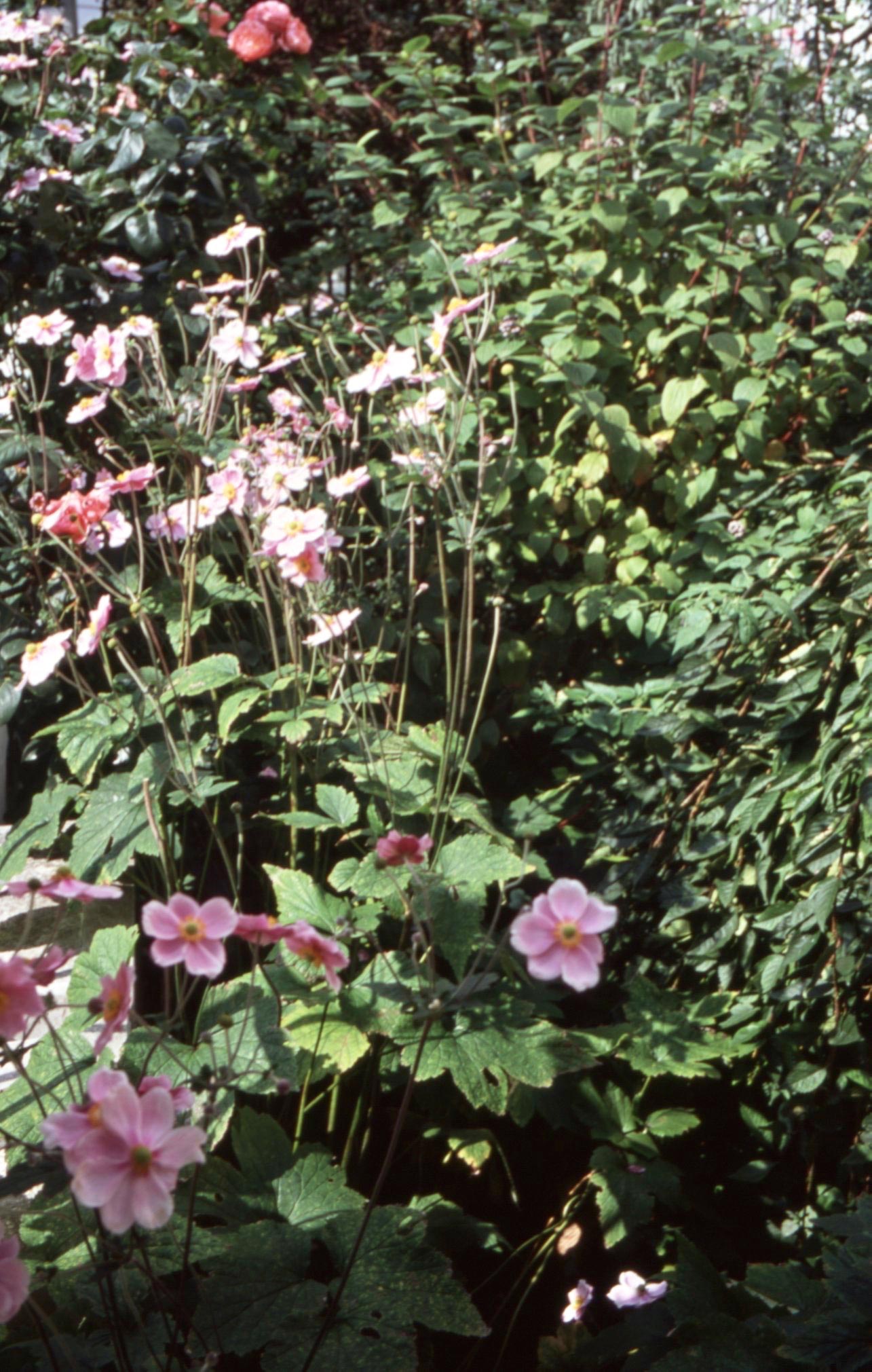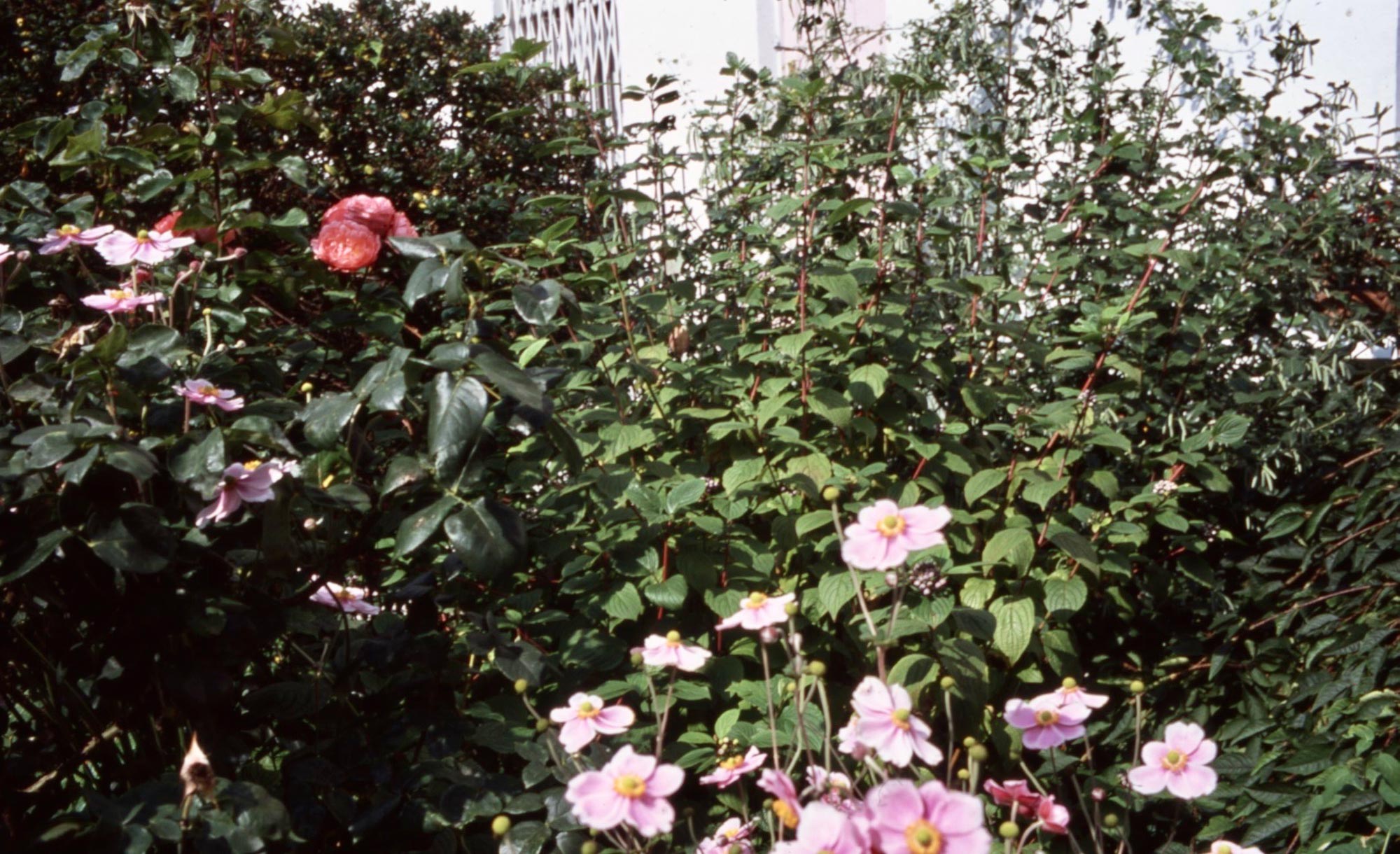 Although these West London properties are highly sought after and very expensive they mostly have negligible gardens. I was genuinely impressed by the ingenuity shown by the nurturing of colourful plants in all kinds of containers laid on paving and walls, on window sills, fixed to railings, and straggling down steps.
I wonder whether anyone will share my favourite. As a clue I will say it was not the stunning header picture.
This evening we dined on Jackie's deliciously spicy pork paprika; roast potatoes, including the sweet variety, in their skins; firm broccoli; and tender runner beans, with which she drank Hoegaarden and I drank Languedoc Montpeyroux Recital 2018.