Shortly after dawn this morning the sun, rising in the east, began to light the tips of the garden trees.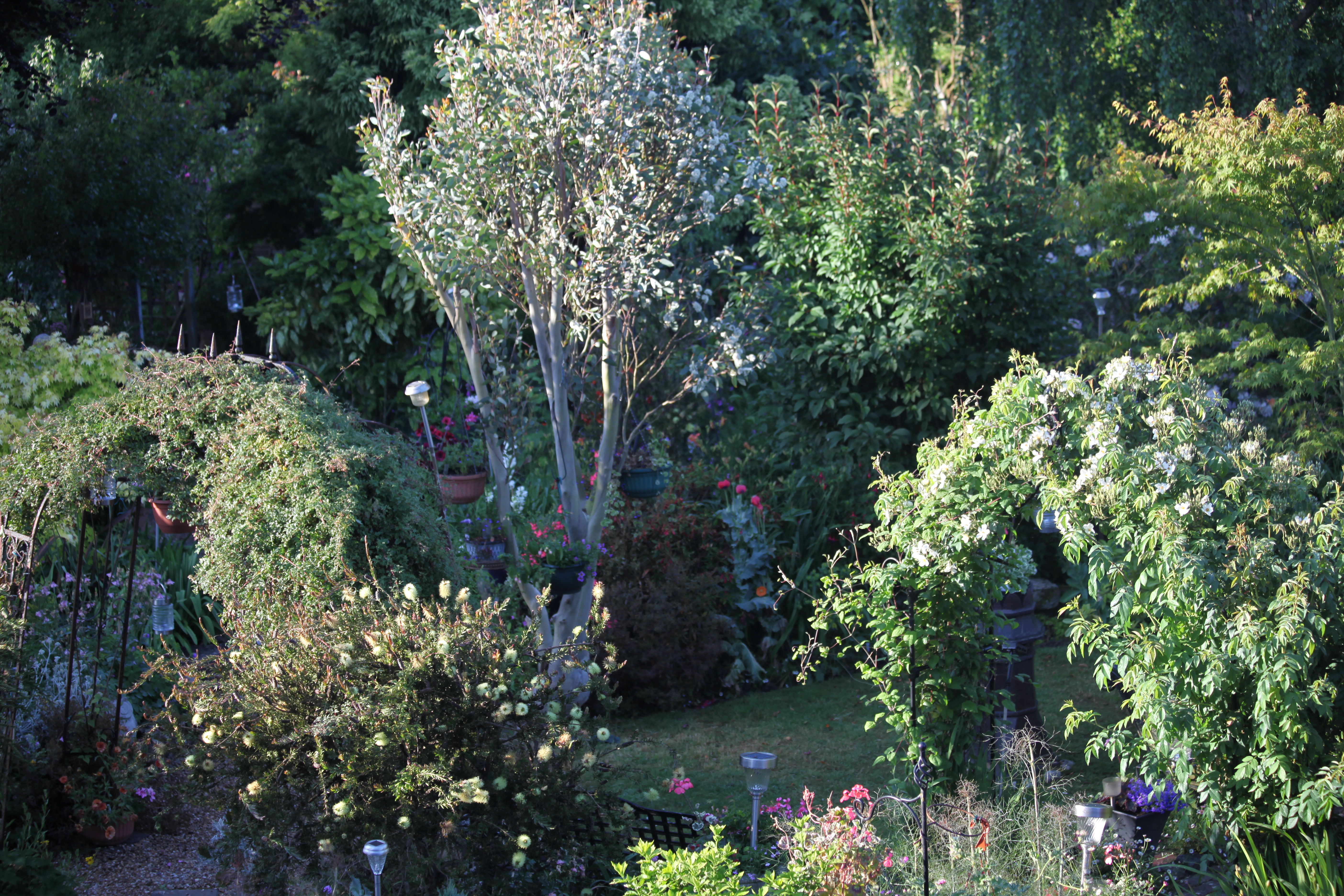 These views from the back bedroom windows particularly highlight the sweet smelling cordyline Australis; the blossoming eucalyptus; the yellow bottle brush plant; the Wedding Day rose draped over the Agriframes Arch; and pink pelargoniums.
From the front we look down on two different pink climbing roses and more pelargoniums.
Aaron having broadened the bed bordering the lawn yesterday, Jackie spent the morning placing her mushrooms in their permanent home. First she took some plastic pot saucers and pierced them with holes; the trays were filled with gravel for drainage to protect the fabulous fungi from rot; all three were firmly embedded. The daisy-like erigerons will cover the gravel to provide a natural setting. Gnomes will not be welcome.
When I mentioned to Jackie that I was struggling to think of an apt title, she said: "Not much room for mushrooms", which I would have been proud of myself.
Later I e-mailed these two pictures to https://www.facebook.com/blackstonechalk/ who had made the carvings from recycled ash.
This evening we dined on Jackie's toothsome beef and mushroom pie; crisp roast potatoes, some of which were sweet; crunchy carrots and broccoli; and tender green beans, with tasty gravy. The Culinary Queen drank Becks while I quaffed more of the Fleurie.