Despite the forecast of sunny spells today we were treated to clear cerulean skies and full sunshine throughout the day.
As we set off early to Ferndene Farm shop I paused to admire Jackie's planting of primulas and violas in front of the garage door trellis.
This was the view from the car as I waited for just a short time for the Shopping Lady to rejoin me.
Long shadows stretched across Beckley Road and the driveway to The Glen;
and knitted knotted skeins across the woodland verges beside the road to Burley, on which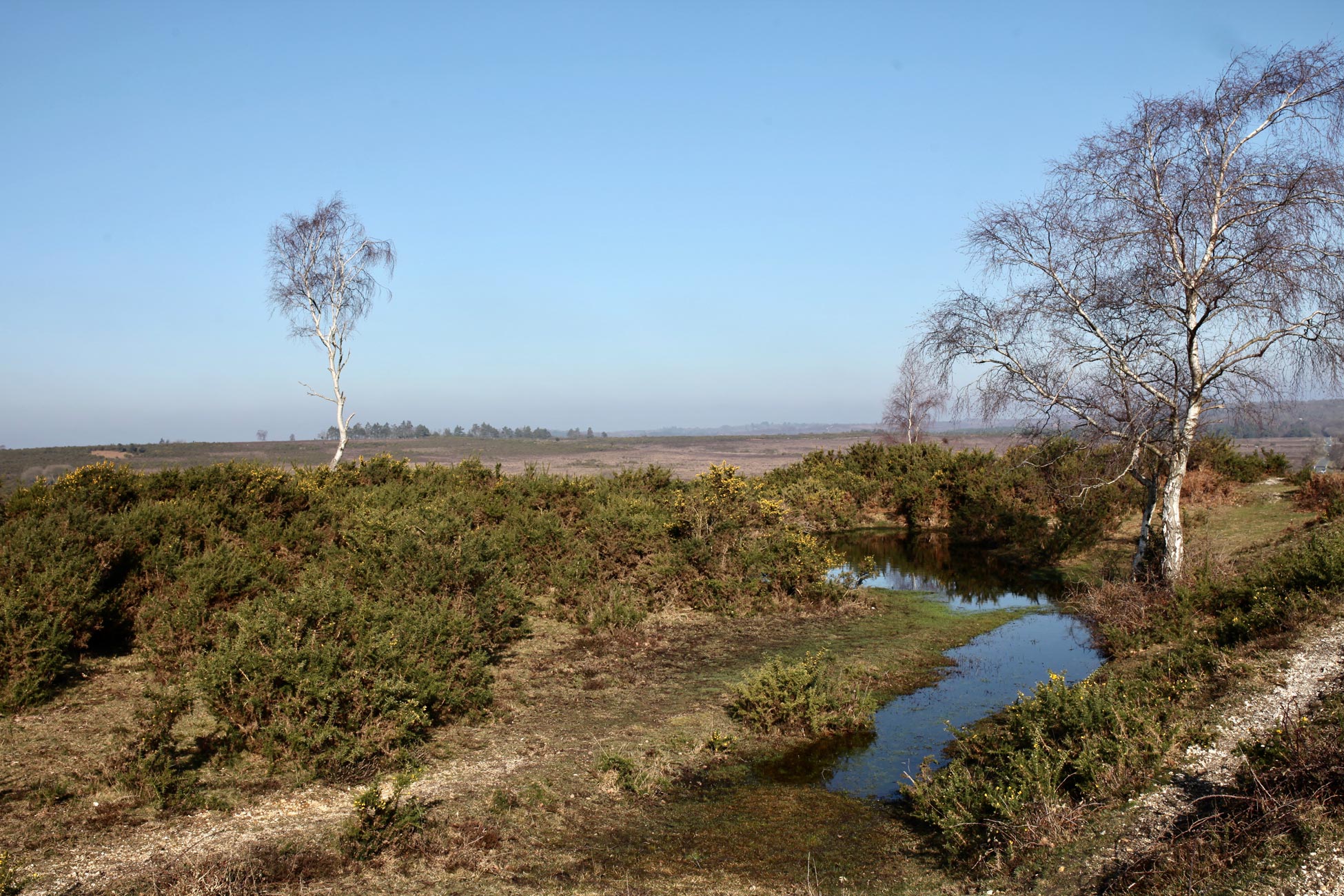 Jackie parked the Modus enabling me to photograph the moorland landscape.
Joggers, cars, walkers, and cyclists competed for space. We had imagined that the rather slow driver of the red car was keeping her distance from the cyclists ahead. She was, however, no faster after those on bikes turned off.
Hightown Lane was my next point of embarkation. Again walkers, cyclists, and other vehicles vied for space on the narrow road. Voices carried some distance.
I began drinking in the delights of the clear, sparkling, stream, revealing glimpses of its bed among rippling reflections; clumps of golden daffodils; bright backlit leaves; and pendant overhanging catkins.
One of the field horses wearing a red rug revealed the need for warmth during the still very cold nights. It wasn't that warm at 11 a.m. either.
Gnarled trees and sinuous wooden fences cast their own images beneath and beside them;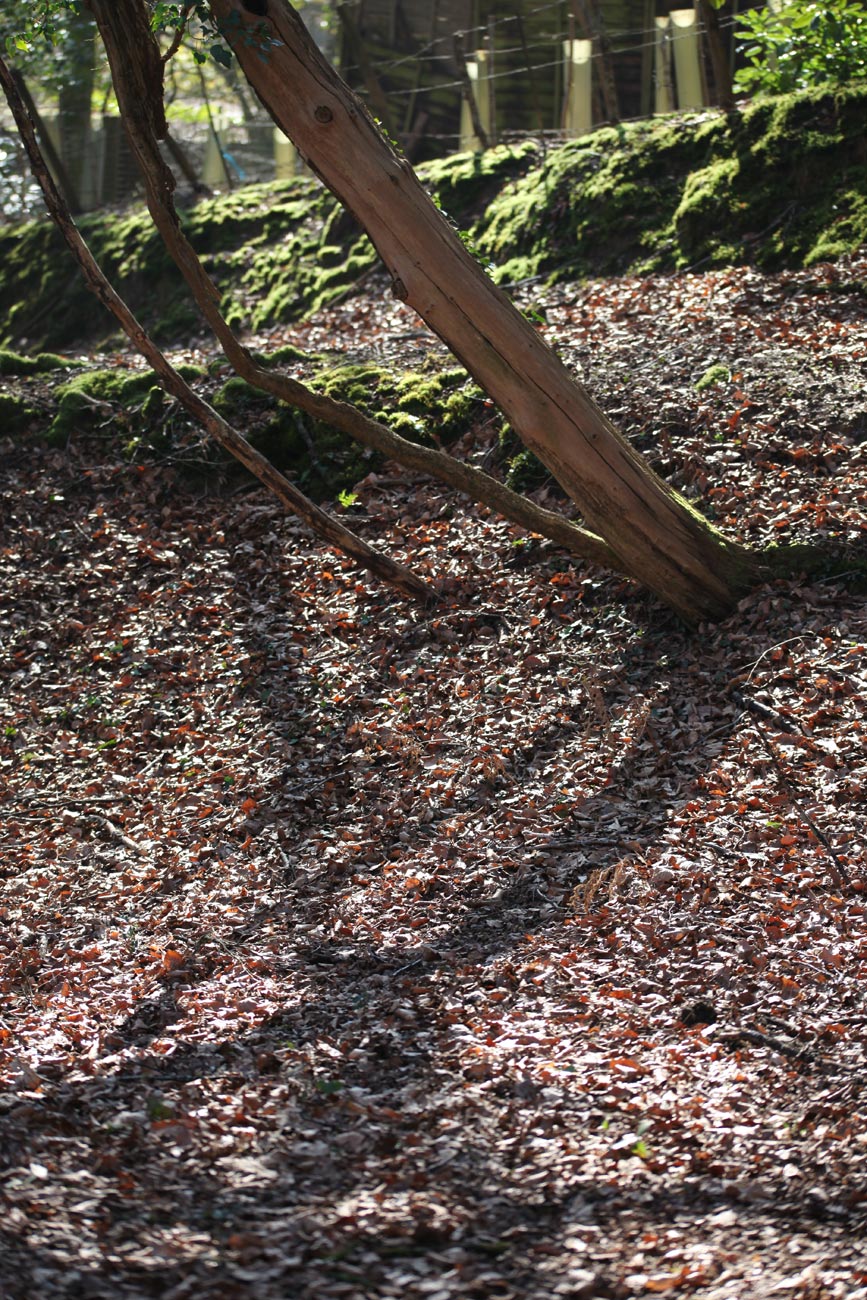 while those following the contours of mossy banks created concave and convex curves as penetrating light illuminated the soft green cushions and picked out russet autumn leaves.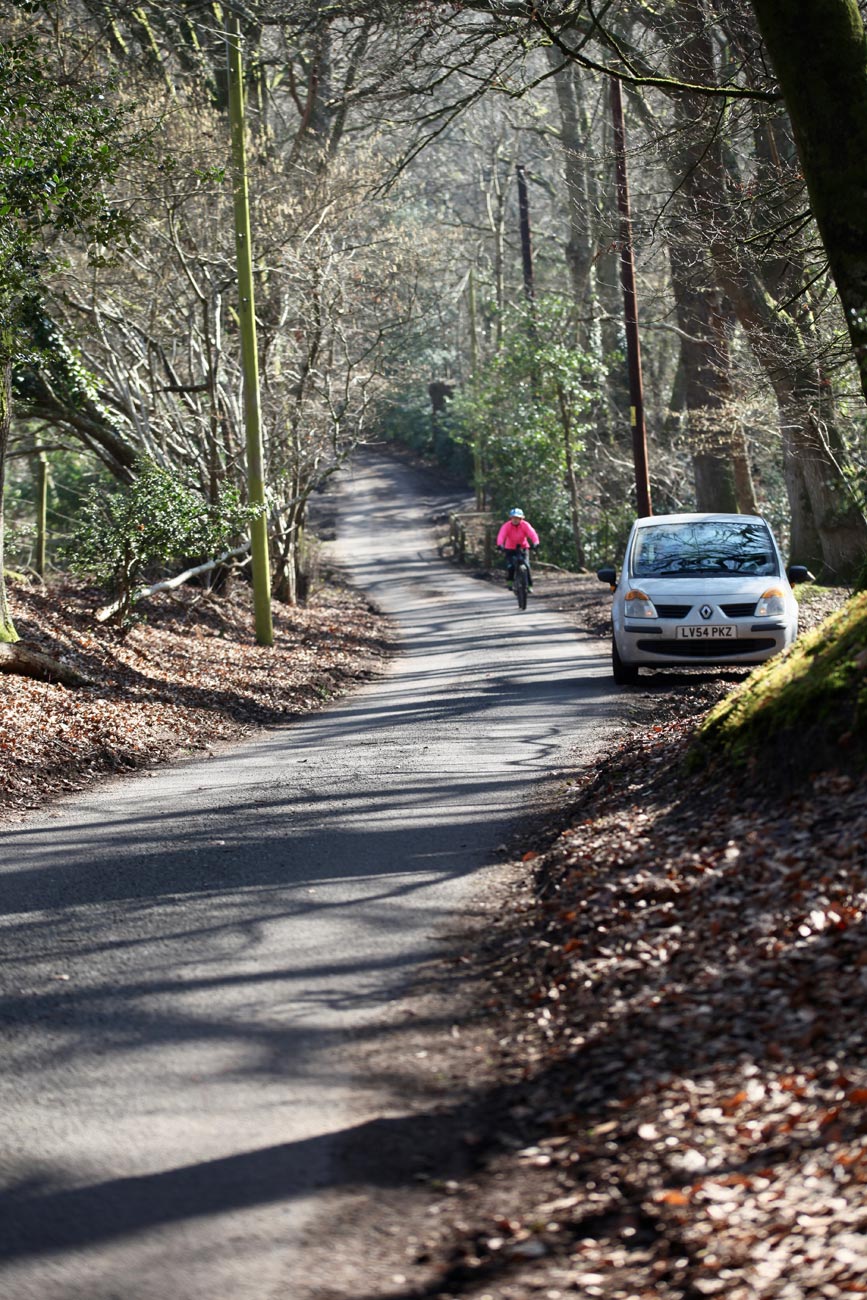 During her vigil on the verge Jackie spent some time pondering who might live in a cave on the bank.
This evening we dined on further helpings of yesterday's, with which Jackie drank Hoegaarden and I finished the Merlot Tannat.