During much of the day I struggled with BT who have chosen to deny that I continue to have an account while they are taking payment for it but blocking access to it so I can't check what they might be extracting. I have better things to do than persist at the moment.
This afternoon I published https://derrickjknight.com/2021/12/20/a-knights-tale-80-samson-is-welcomed/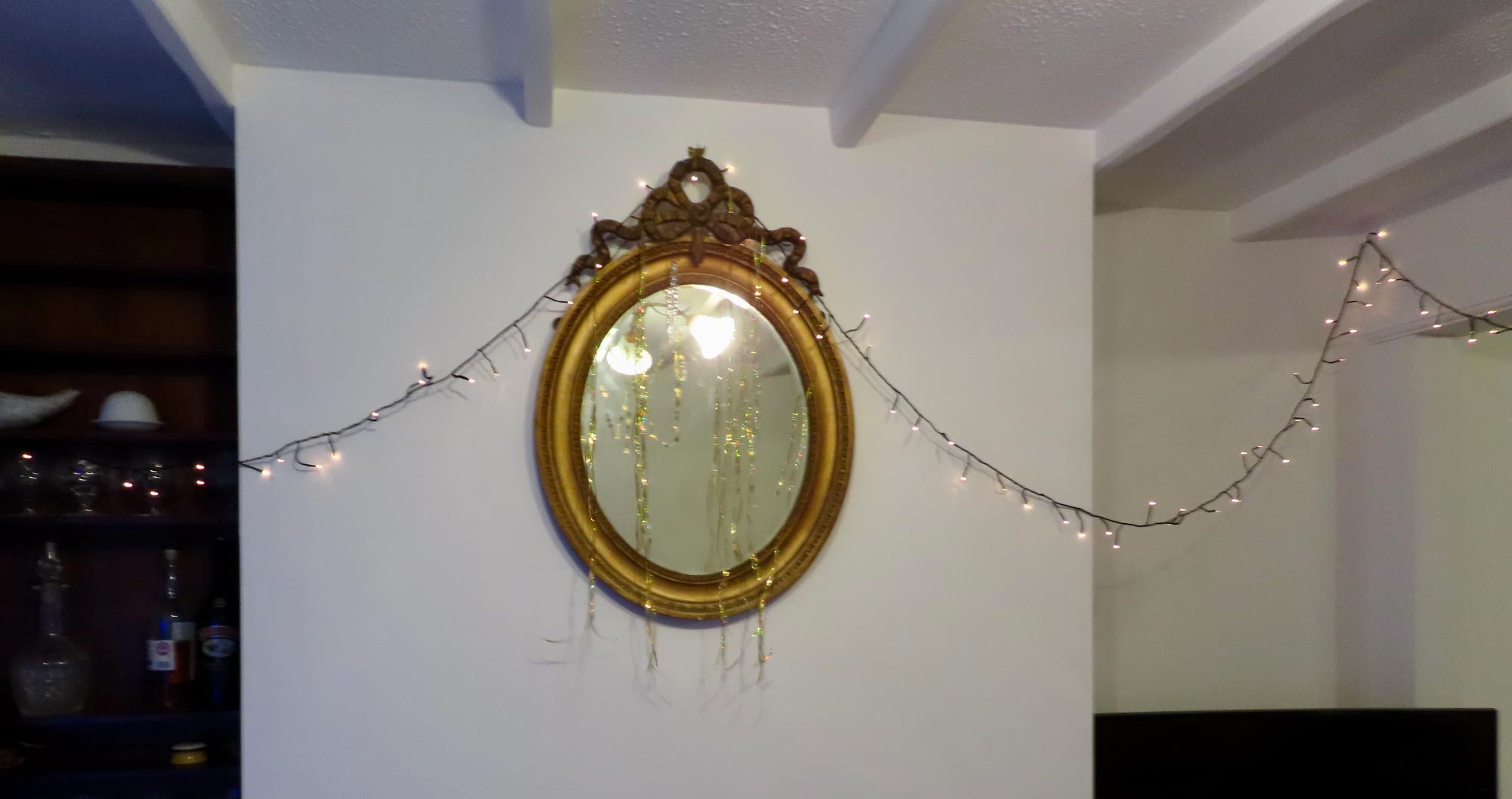 Jackie made further progress with the Christmas decorations. As can be seen, Santa has been checking out the chimney. I am not allowed to assist because the Maintenance Department says she doesn't want to have to pick me up from the floor.
This evening we dined on the Culinary Queen's flavoursome stewp and fresh crusty bread and butter with which I drank more of the Merlot.