Today the unrelenting gloom developed as the day progressed. The leaden sky became more so, although the temperature was reasonably warm when, this morning
I jammed more than 20 of our garden refuse bags into the Modus, leaving about 10 in our pile.
After lunch, Jackie having secured a half hour slot at the Efford dump, off we drove joyfully to abandon our rubbish, only to be denied entrance because the gatekeeper did not have us on his list. The man was as helpful as he could be, but despite my best negotiation skills, including pleading age and infirmity, all he was able to do was give us a direct telephone number which was perhaps more helpful than the on-line process previously used.
We returned home, had a cry, and I made the call. I did discover what had gone wrong but cannot be bothered to dwell on it. We have to start the process all over once more tomorrow.
The back drive is quite some length, so we unloaded the bags quite near the gate to make them more accessible to the car when we needed to fill it up again.
While I was there I produced a few photographs of the drive before taking a short trip into the now gloomier forest.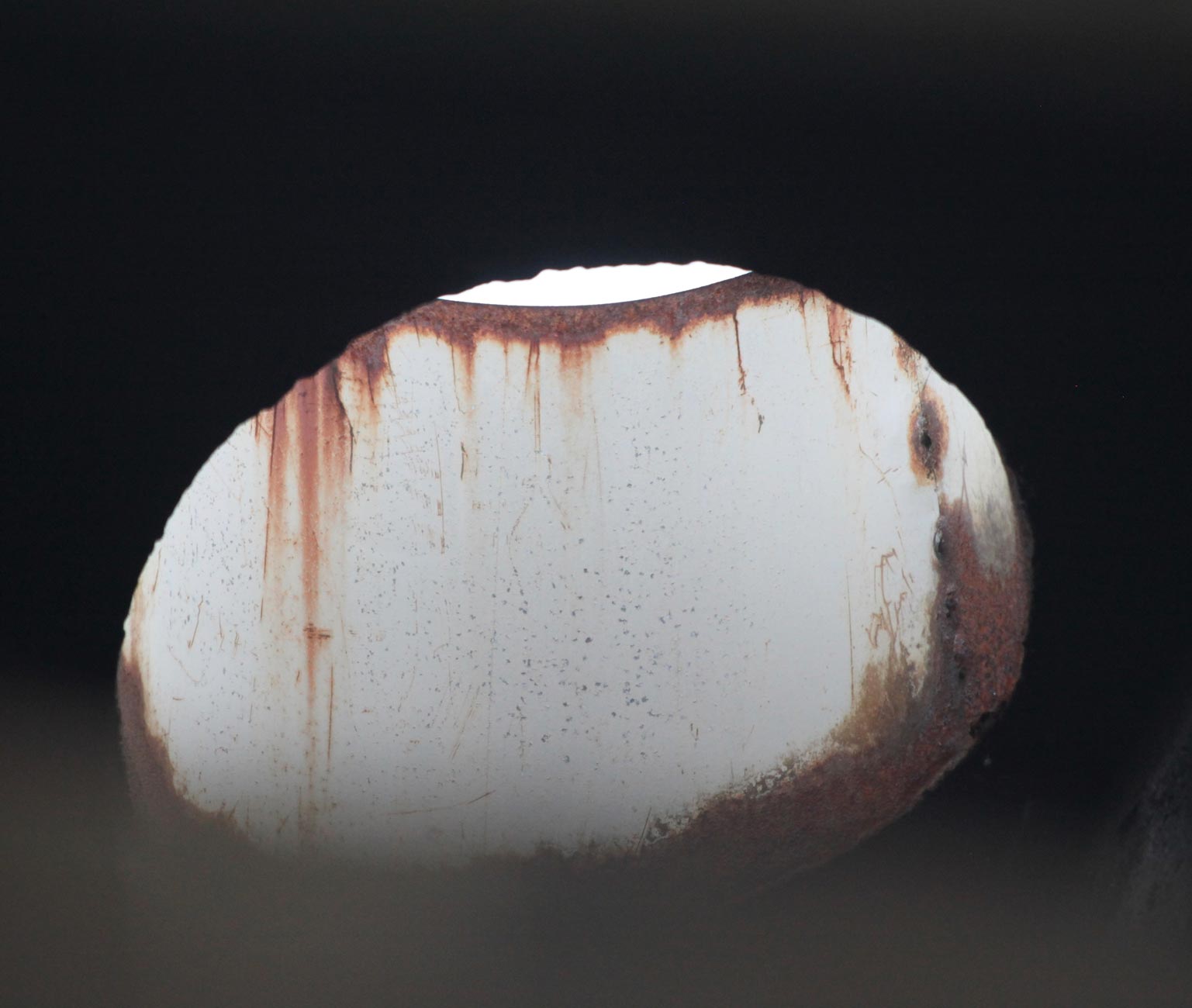 For the seven years we have lived here, and no doubt far longer, the scaffolding protecting passing vehicles from the possible collapse of this dilapidated building on a bend along Silver street has been gathering a rich rust patina. It seemed to fit our mood to stop and photograph it. Then we went home.
This evening we dined on spicy pepperoni pizza and plentiful fresh salad with which Jackie drank Hoegaarden and I drank more of the Fleurie.