On another very hot, yet progressively overcast morning we drove to Otter Nurseries where Jackie bought herself another very long hose – this time on wheels to reduce carrying it about – for the garden.
We travelled on to Barton on Sea where I stationed myself
on a bench in order to attach my longest camera lens, while Jackie stayed nearer
the Beachcomber café. These two of her pictures show the burnt condition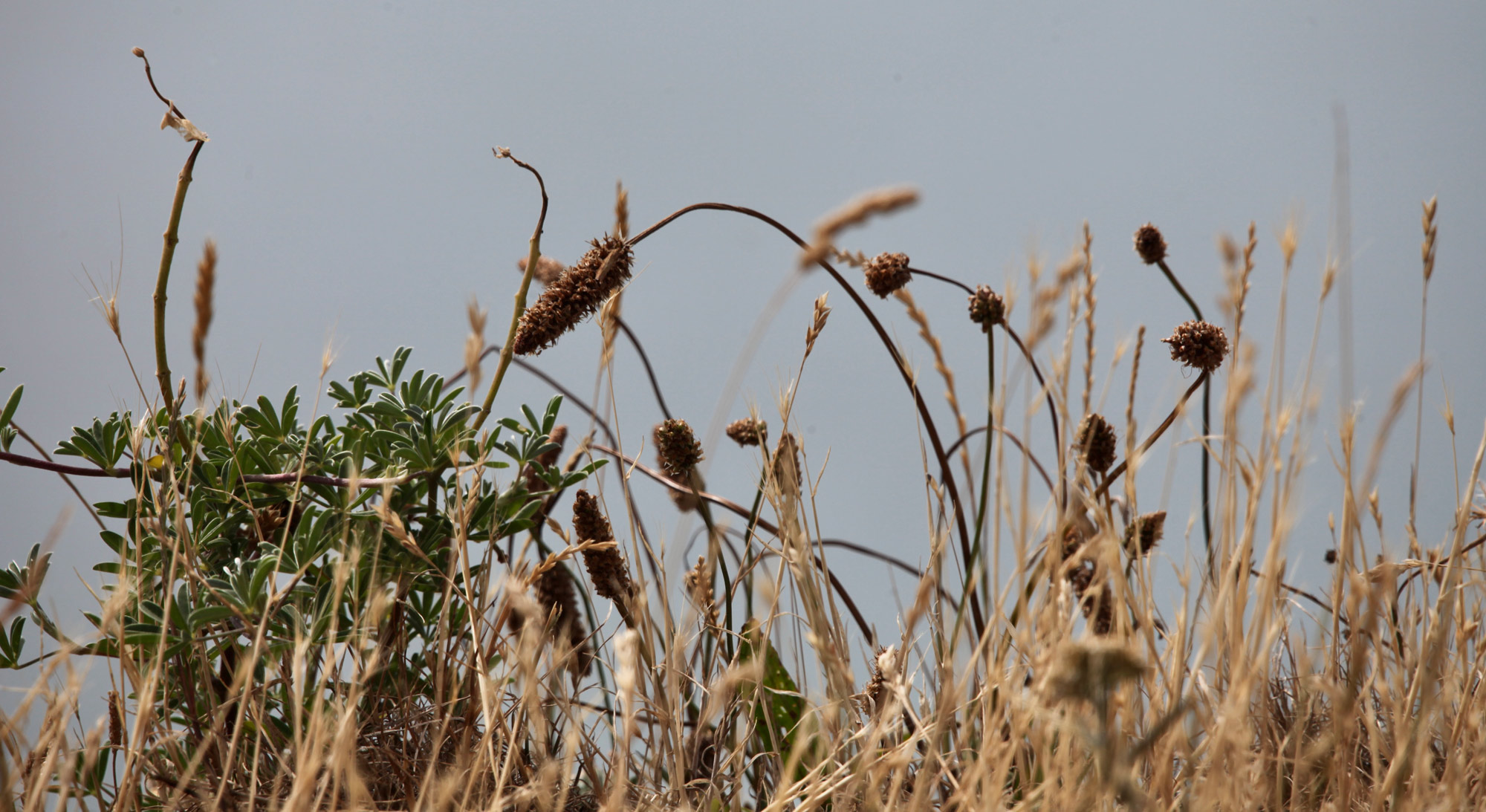 of the grasses and the thrift that I pictured on the cliff edge from where I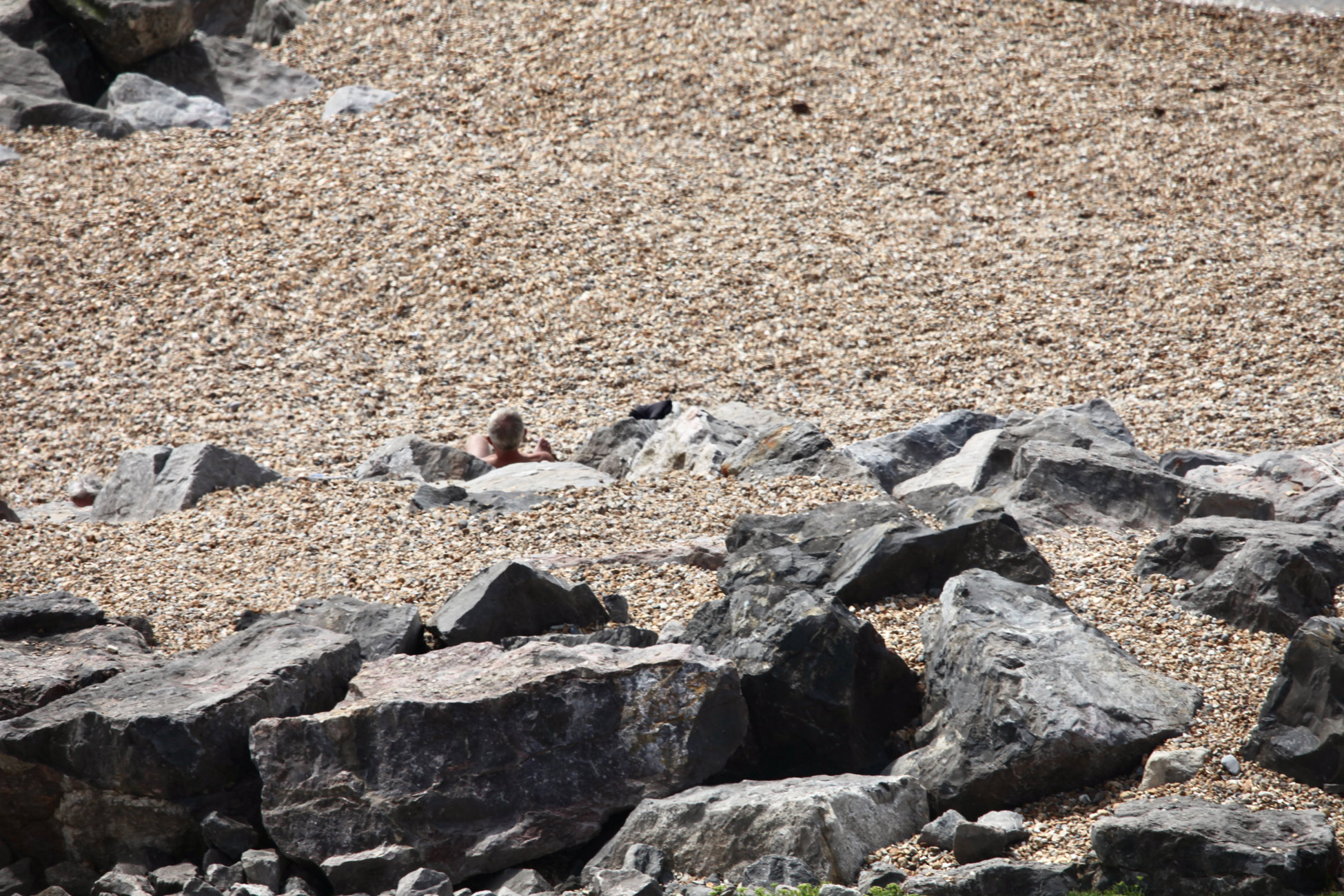 beamed down on a number of visitors wishing to scorch themselves. I wonder what Barbara, Book Club Mom would make of the couple reading in deckchairs?
We each photographed sailboats in the haze against the Isle of Wight, Jackie,
who also picked out the beach huts at Mudeford, choosing The Needles and their lighthouse as her backdrop.
This evening we dined on starters of Chicken in Nando's Lemon and herb sauce on Jackie's savoury rice; followed by her spicy paprika pork, boiled potatoes and tender runner beans, with which she drank Hoegaarden and I finished the Shiraz.