Yesterday evening, the first of the new Covid lockdown relaxations, we dined alfresco at the Lamb Inn in Nomansland.
Outside the pub John, the owner of a coach and horses, and his friends had stopped for refreshment. Our timing was perfect. We may have been somewhat early for our booking, but, had that not been the case we would have missed a treat,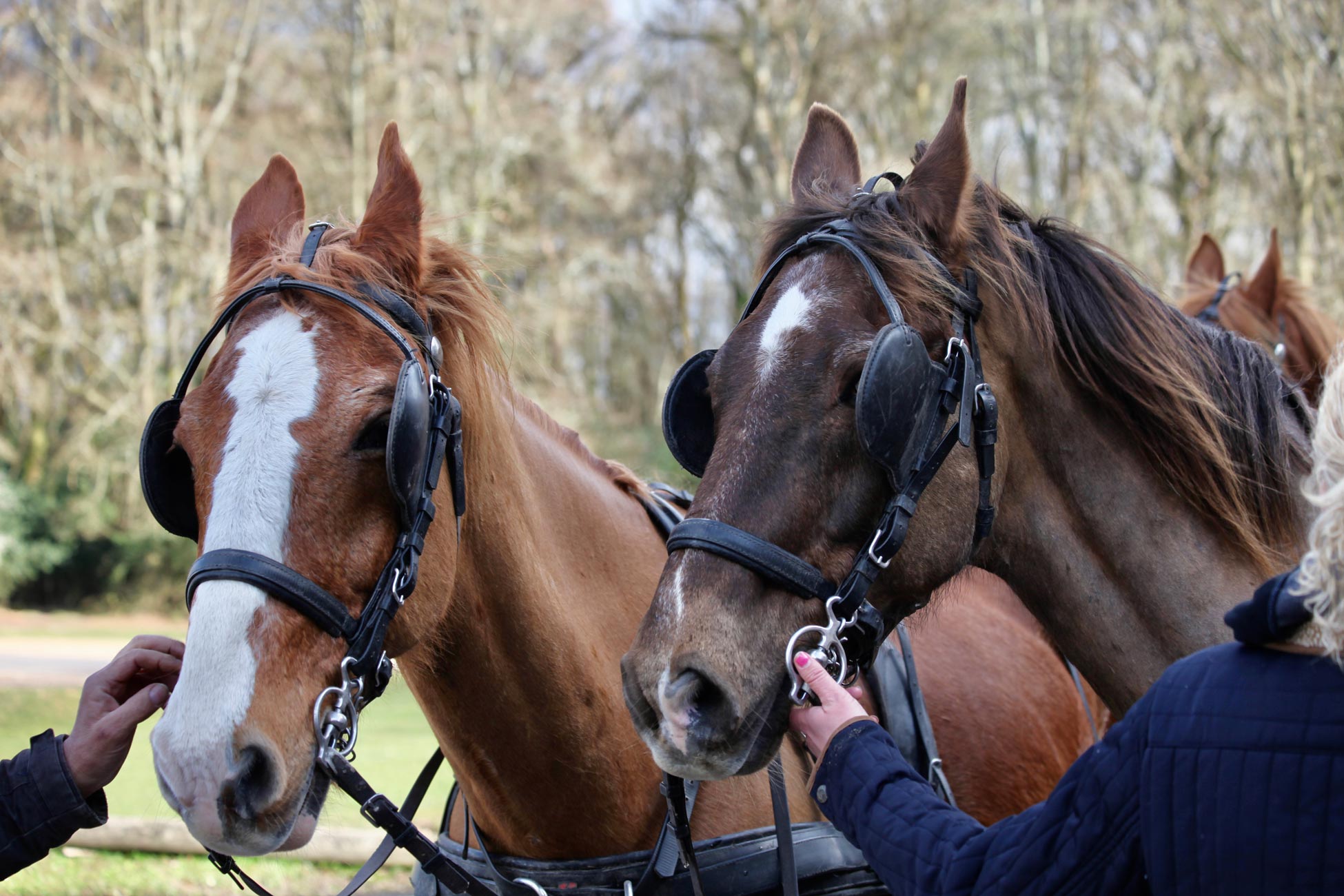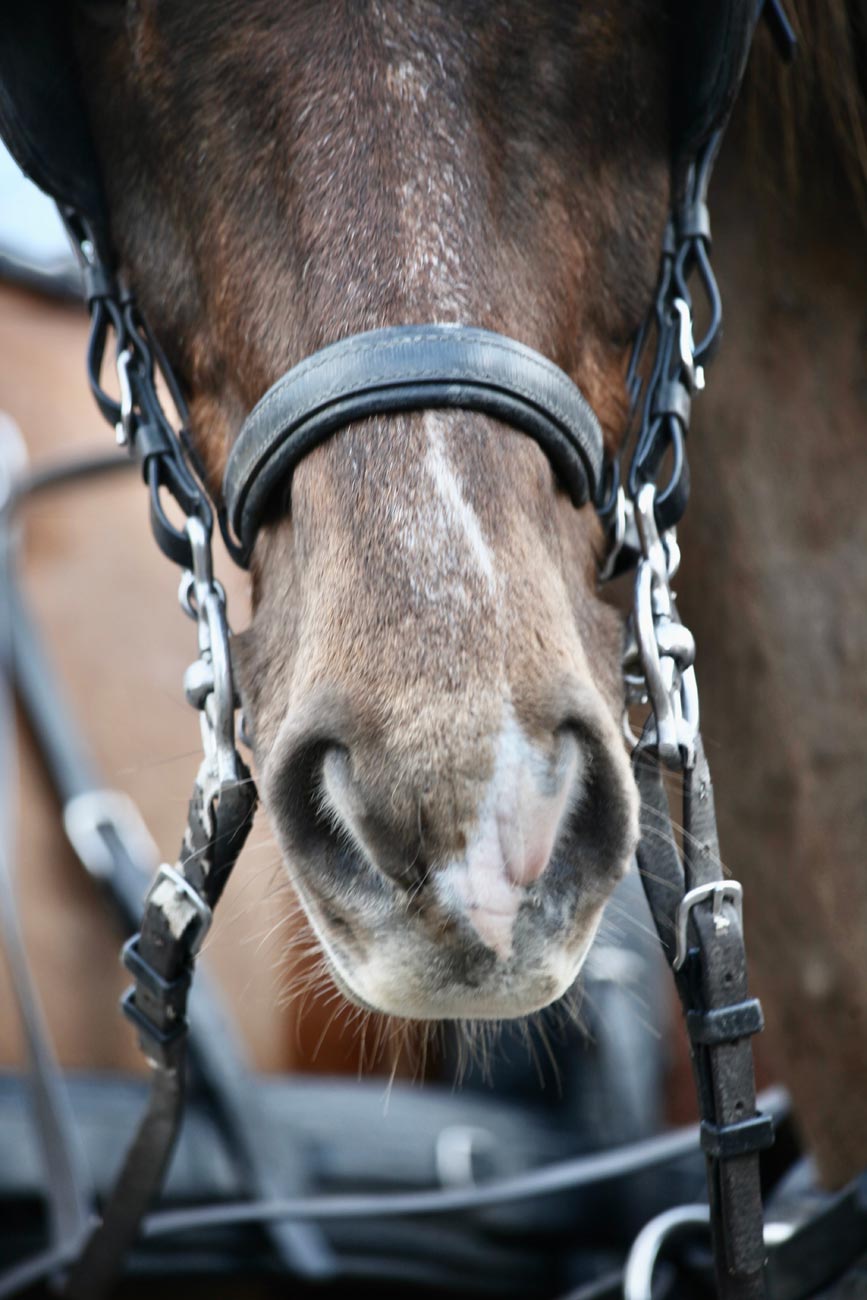 and I would not have had this photo opportunity.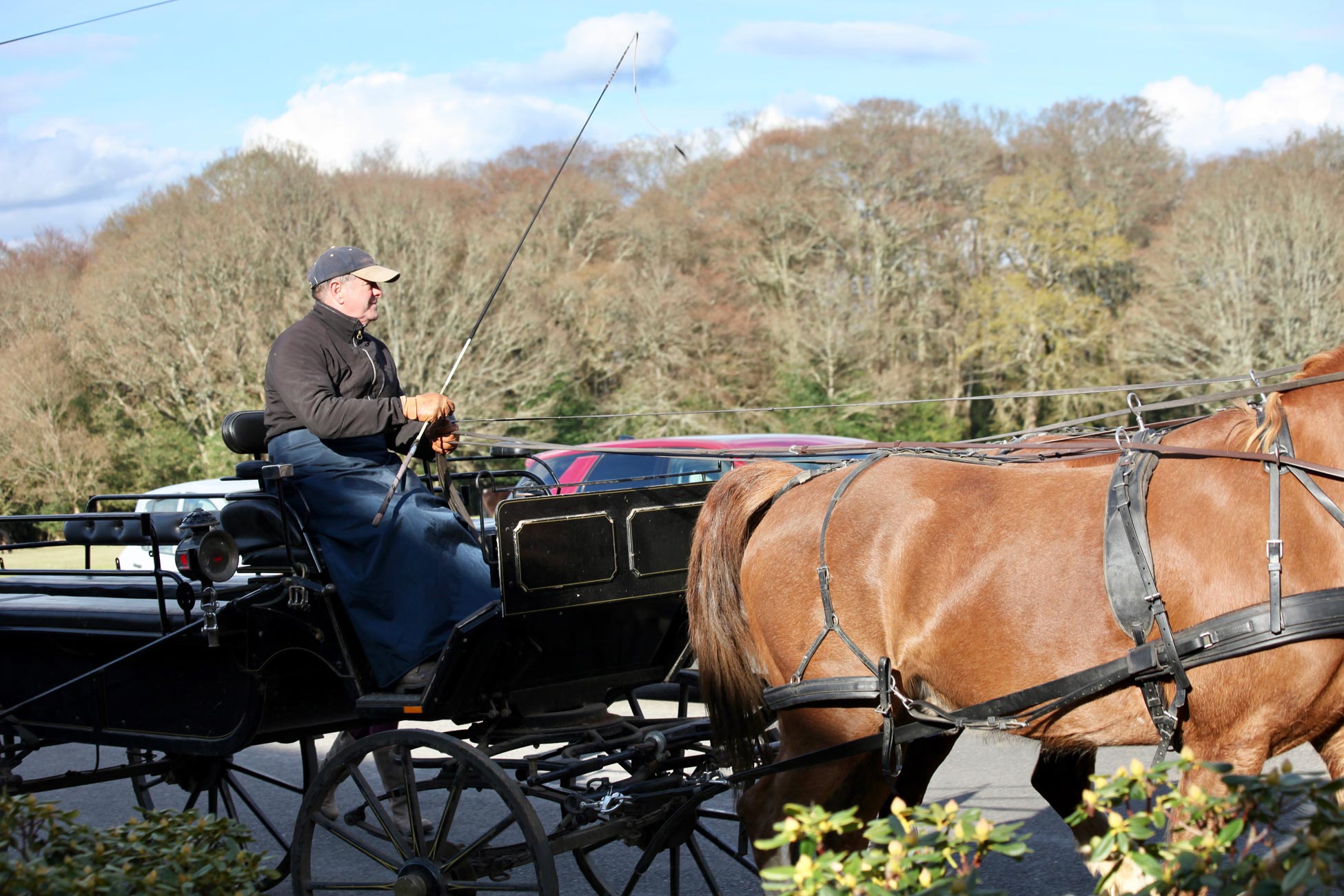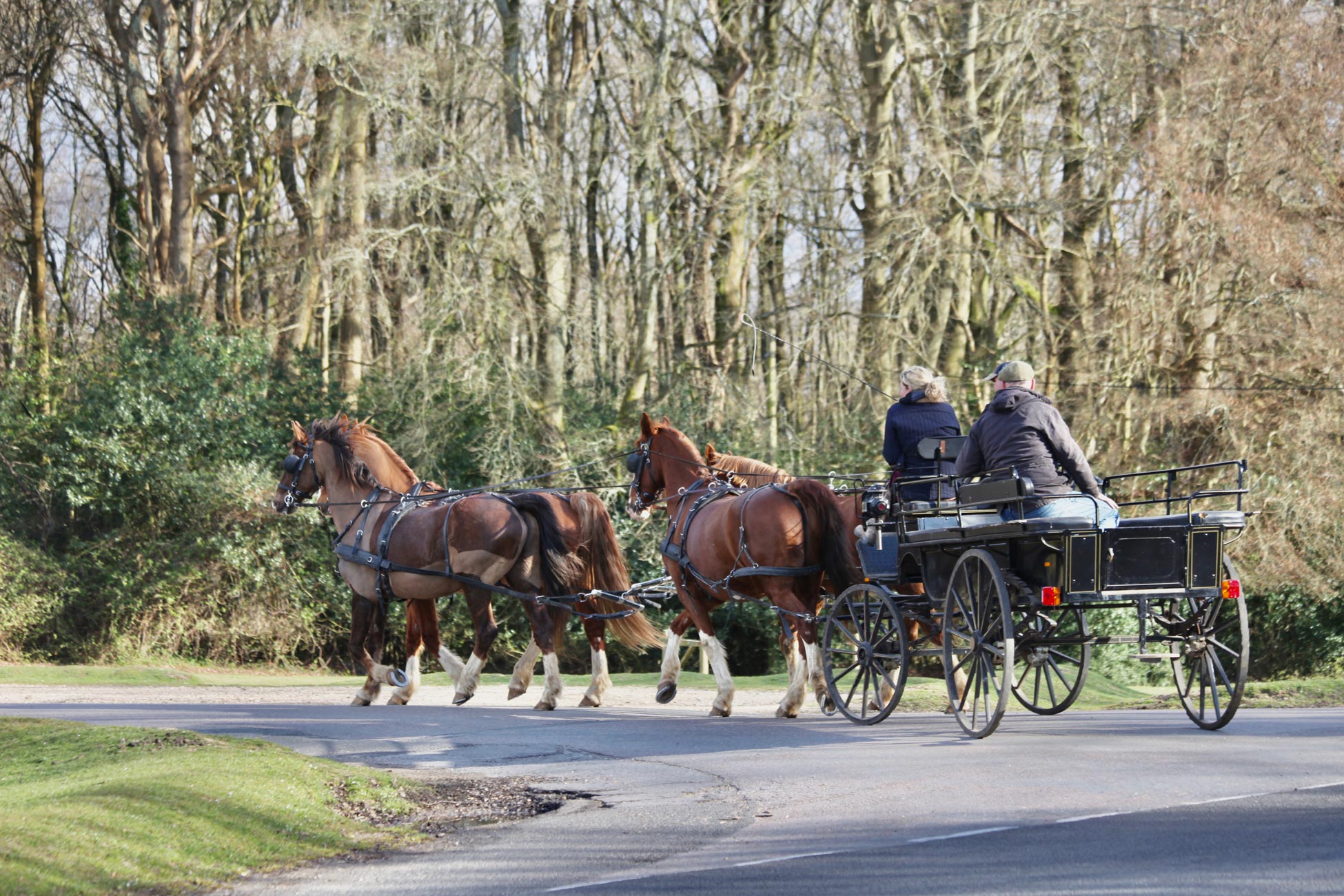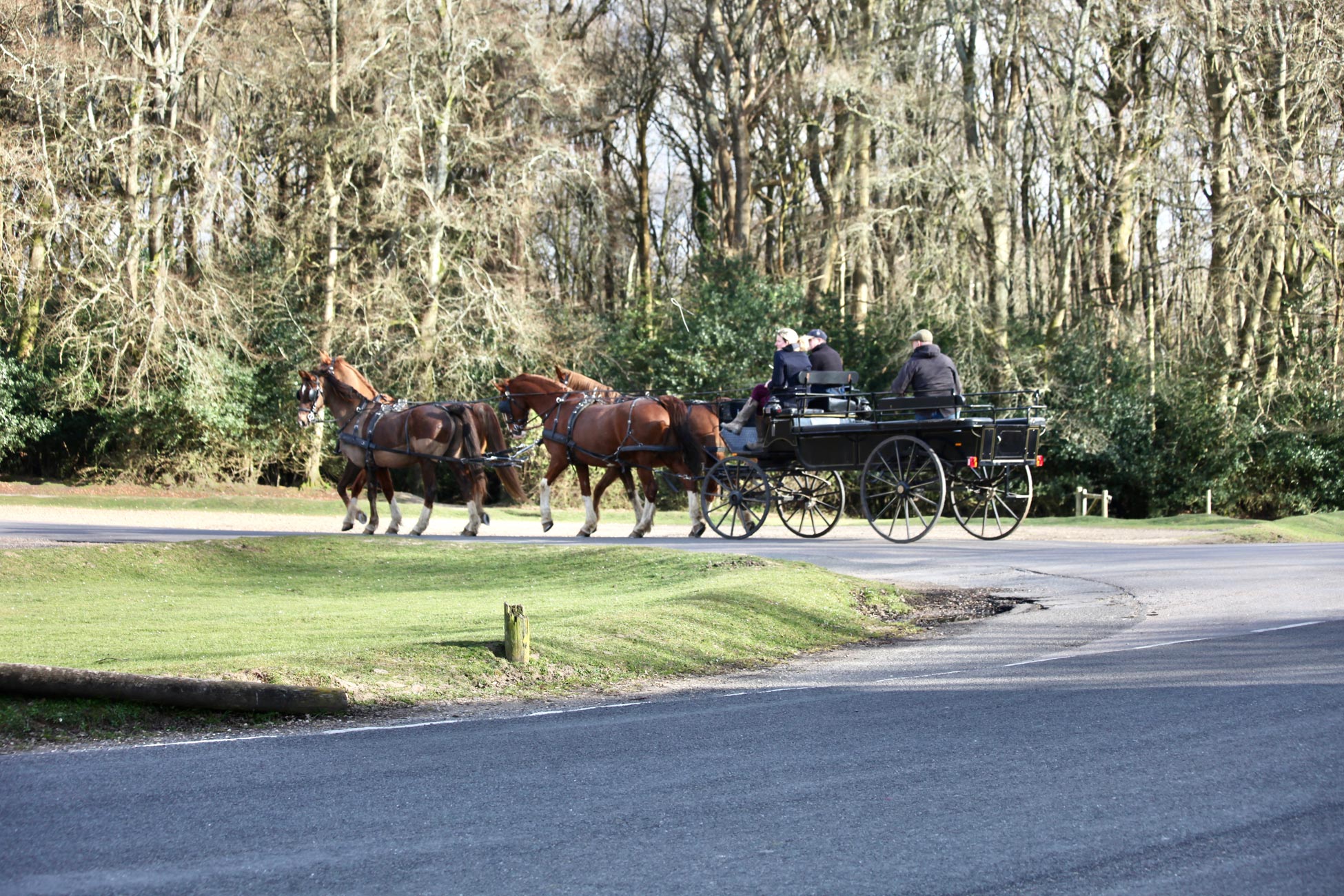 This remarkably disciplined team, at the quietest commands from their driver, executed a perfect turning circle and trotted off round the bend in the direction of Landford.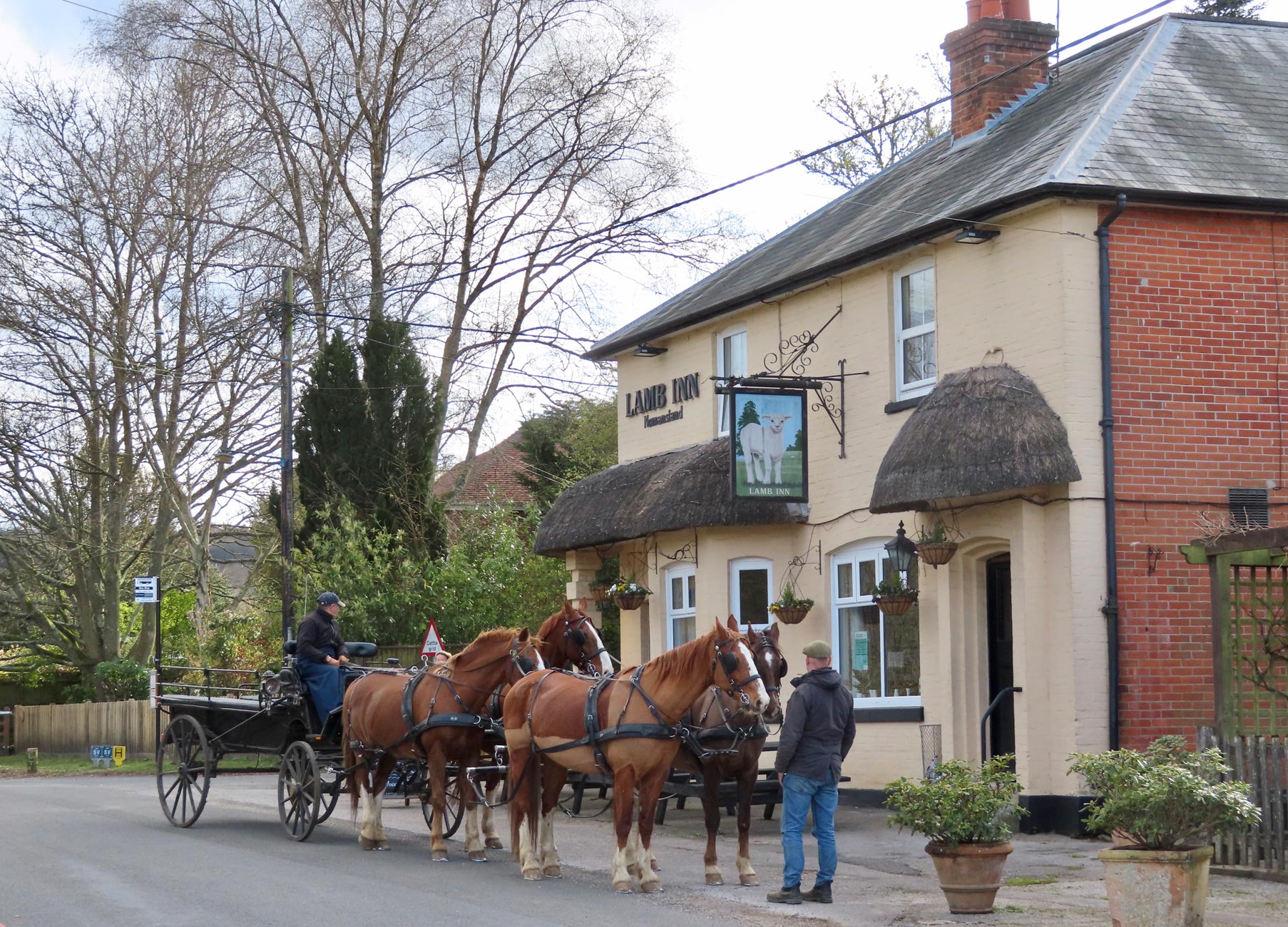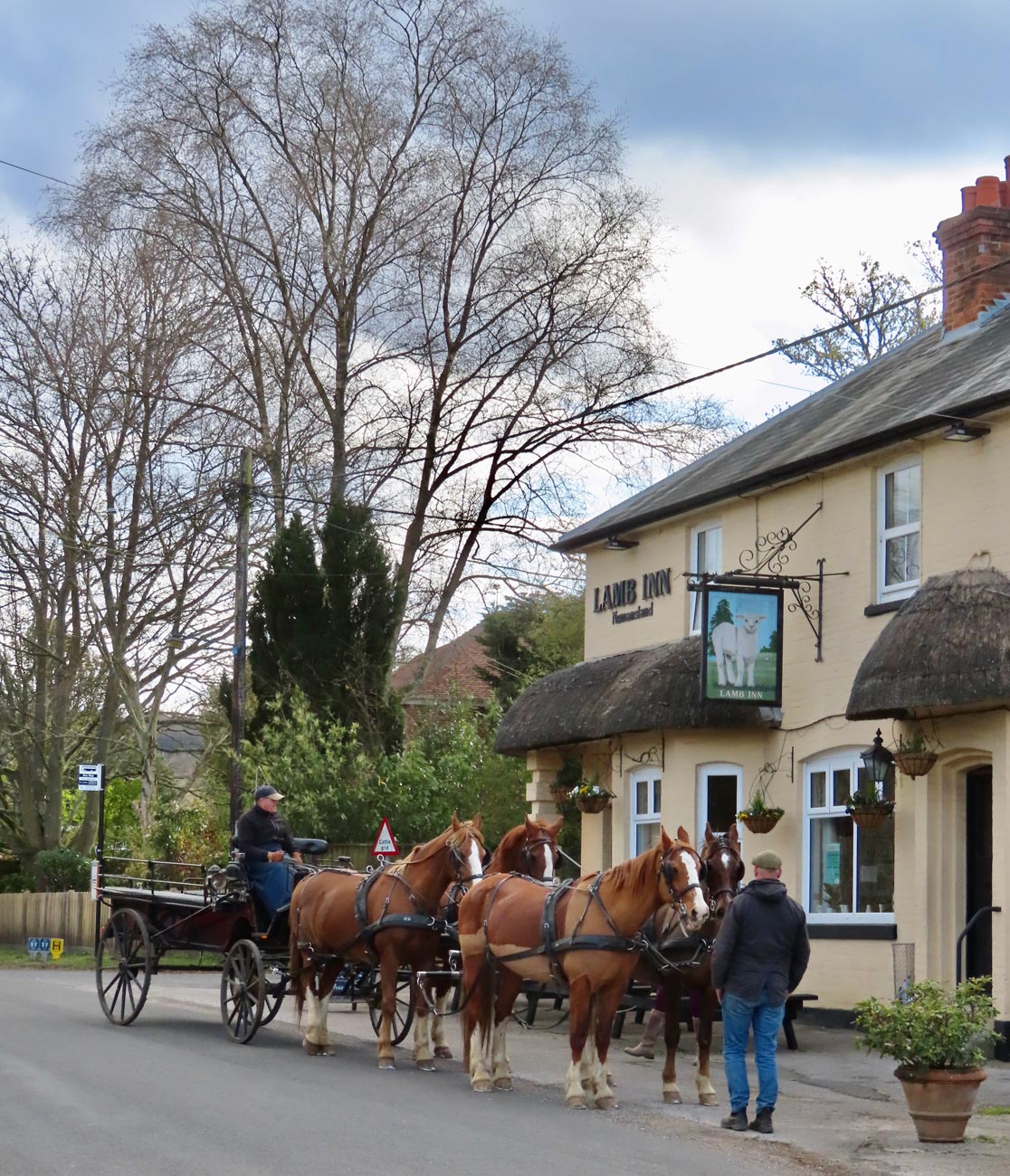 Jackie also photographed the scene outside the pub, the departure of the team;
and ponies on the green;
as did I, with the war memorial in the top right hand corner.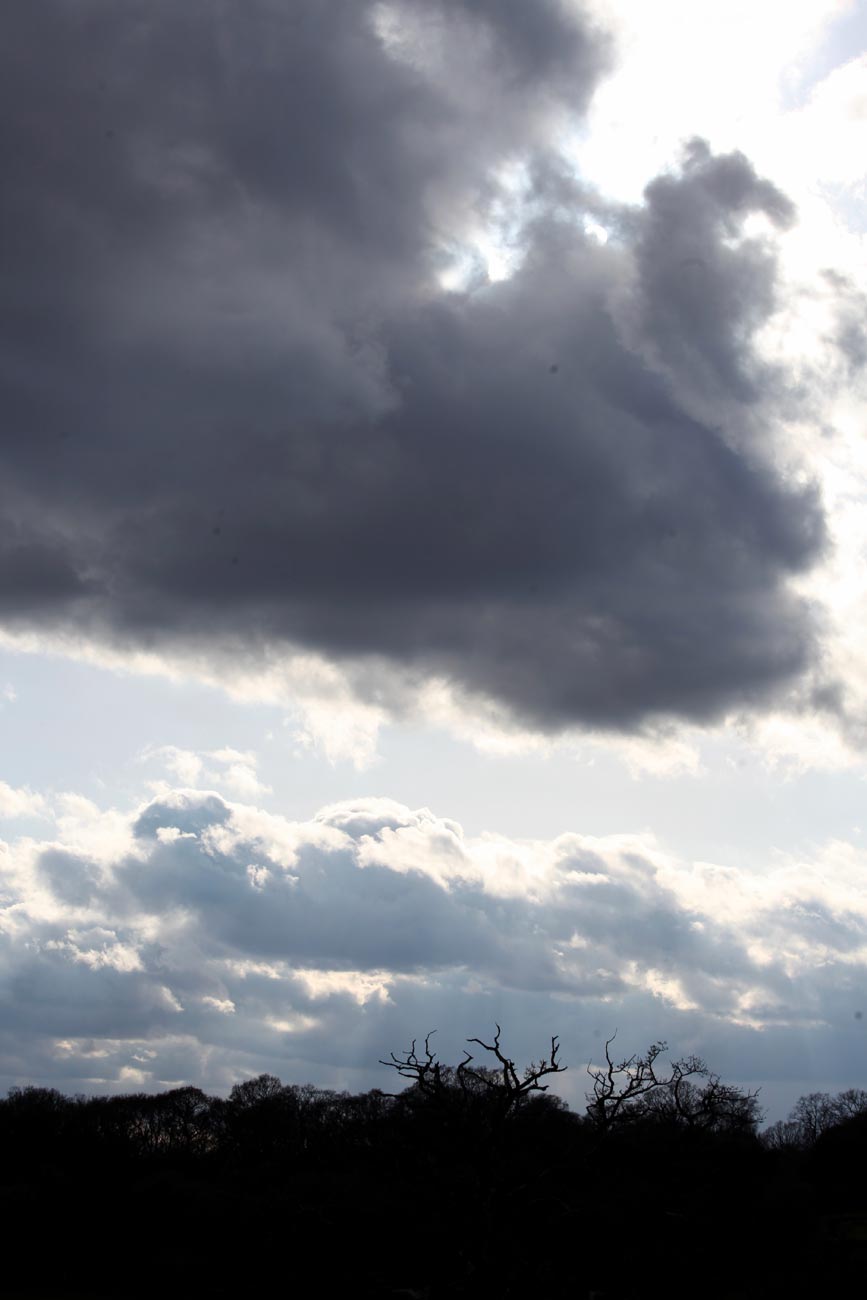 As we were early we drove to Fritham to watch the clouds breaking up over the landscape.
By the time we were seated the sun was in full view, and the temperature 10C, which is the warmest it has been for several days.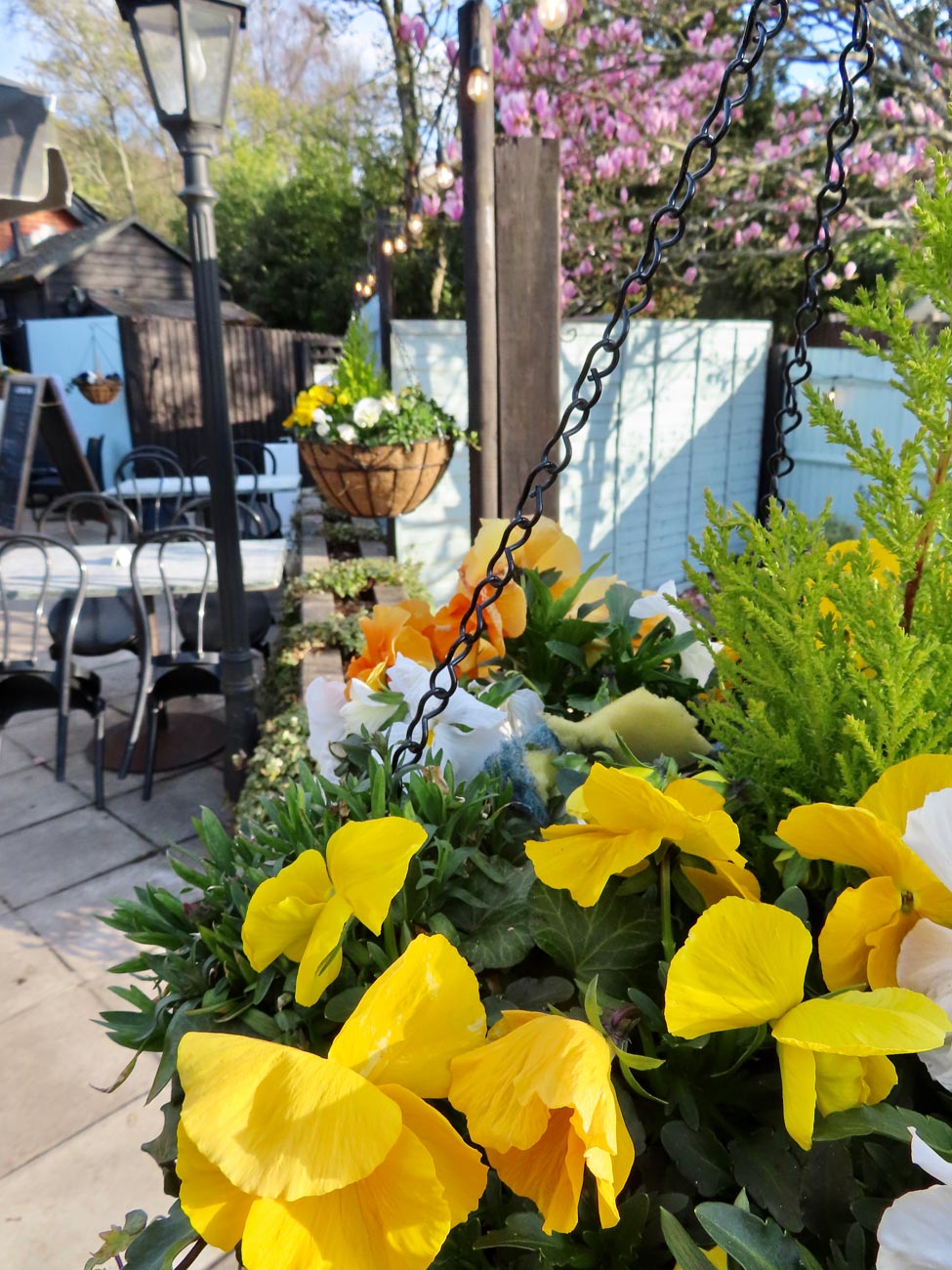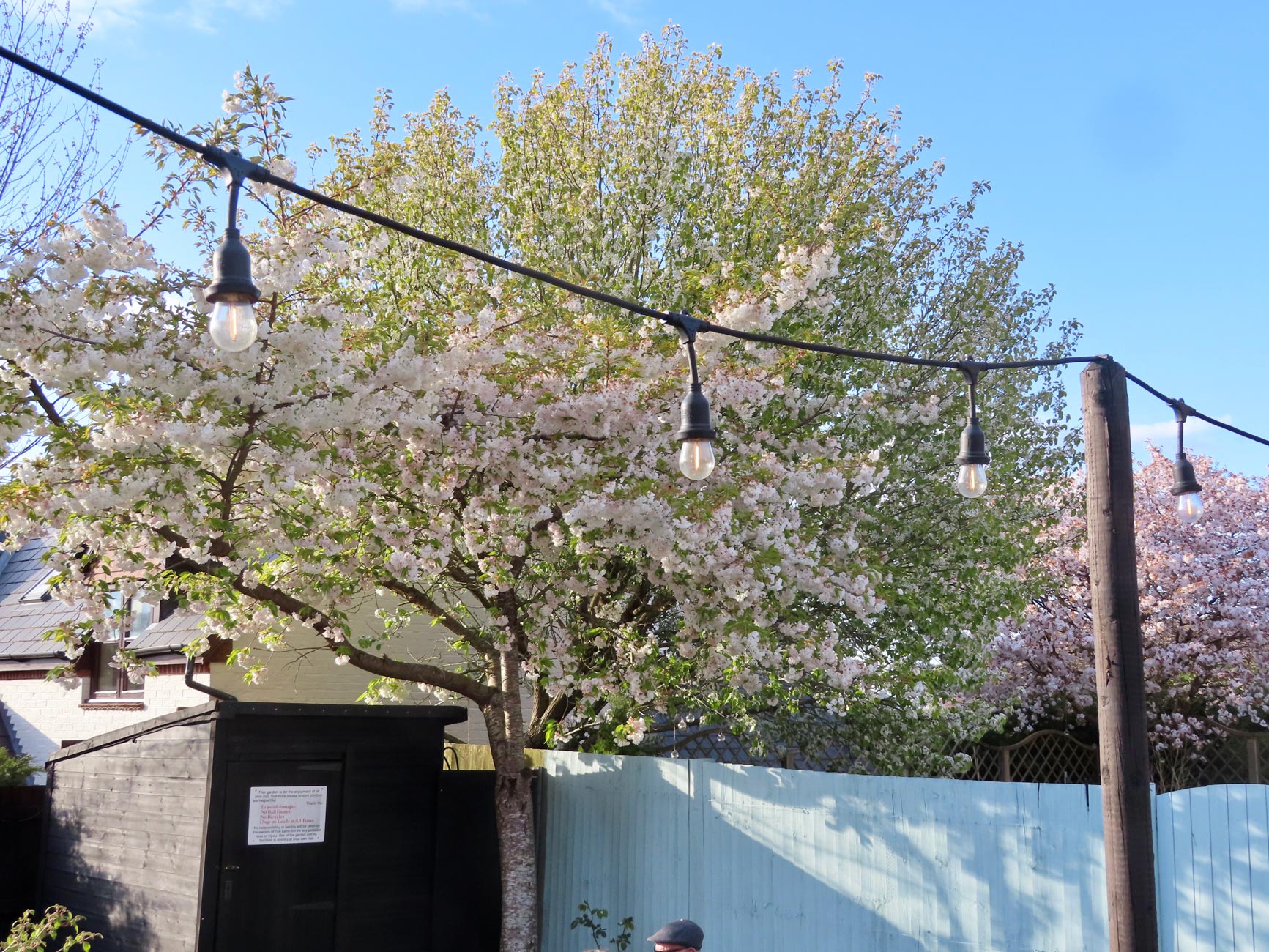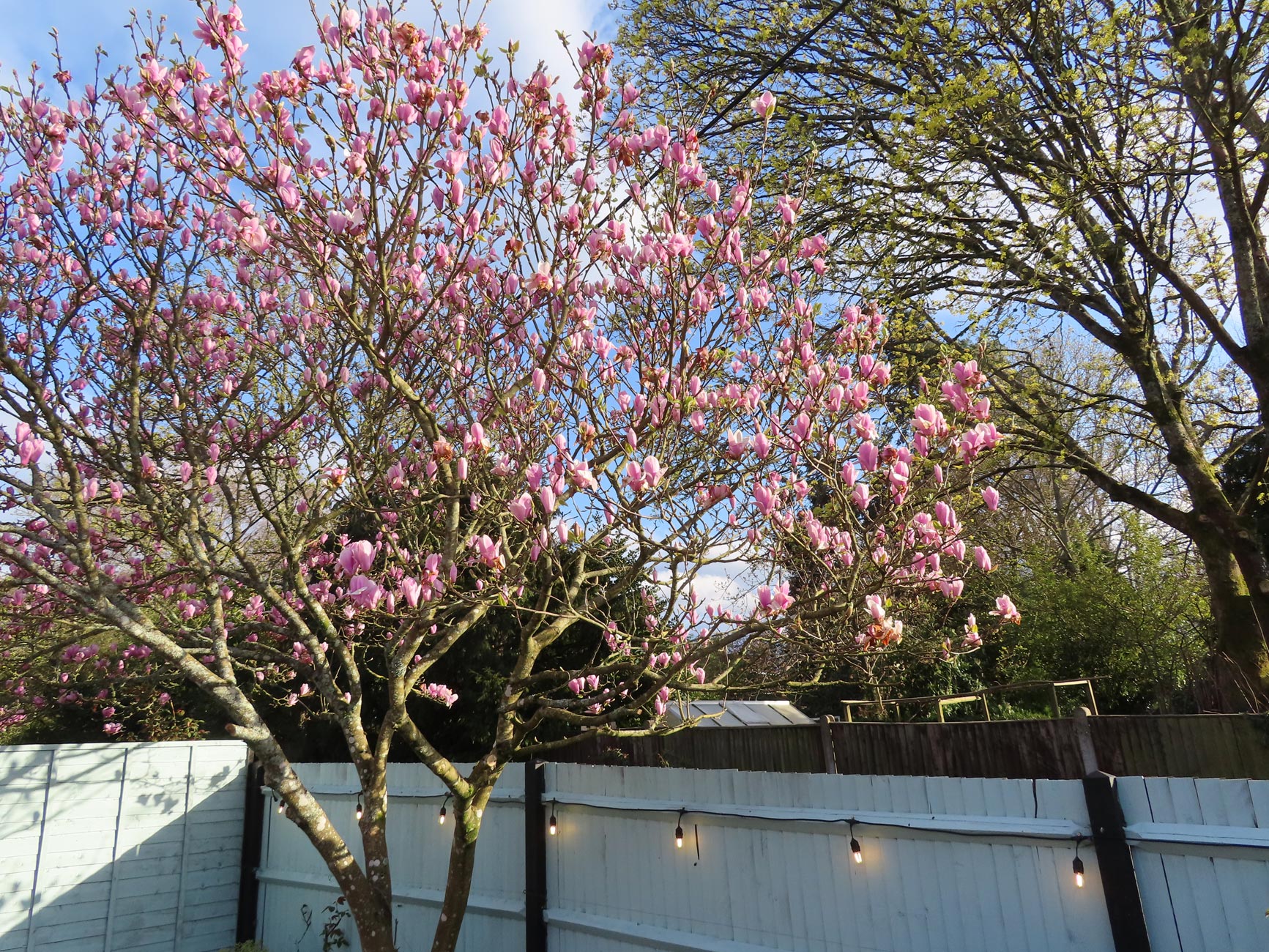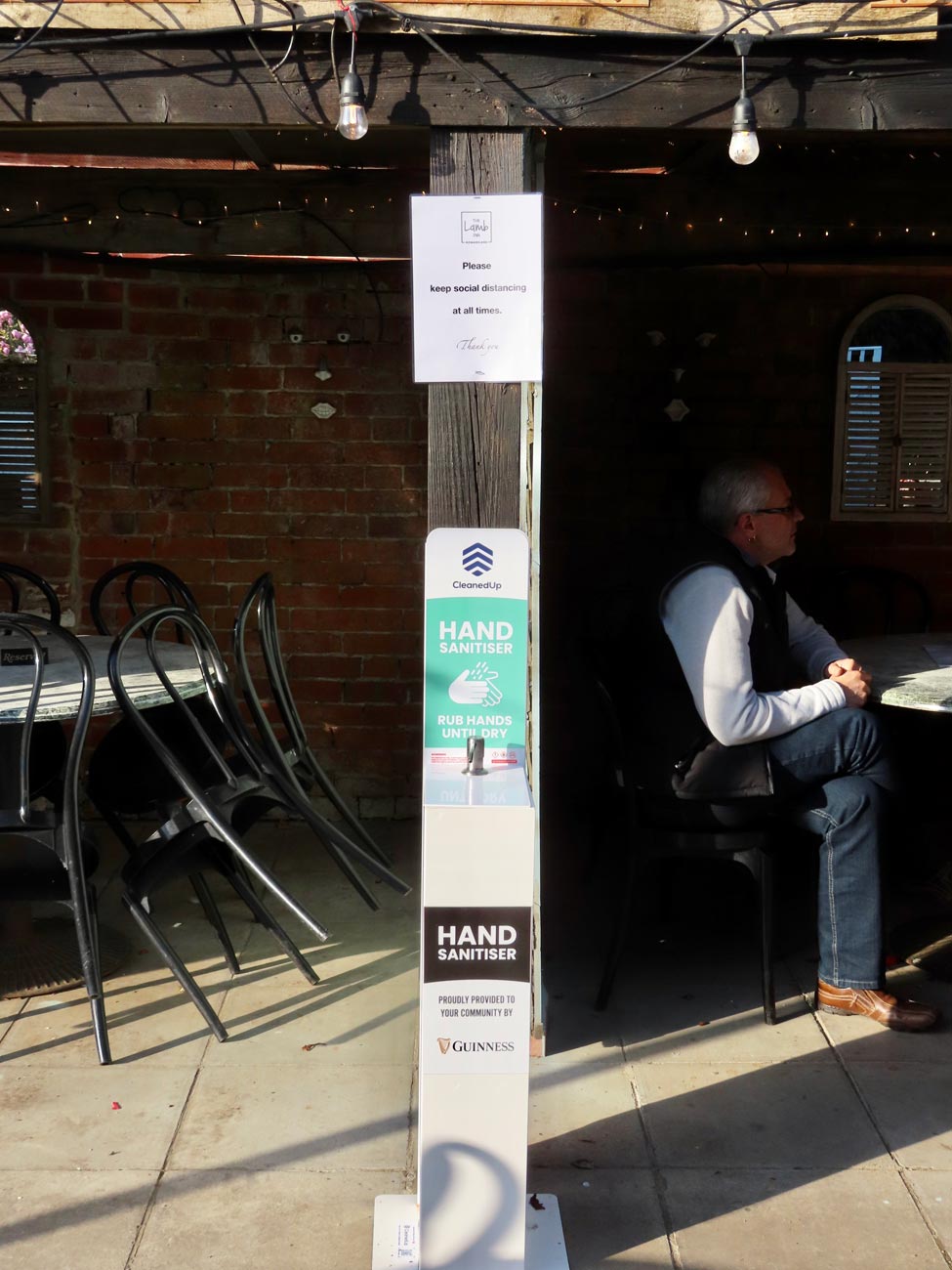 Jackie enjoyed focussing on the hanging baskets, cherry blossom, magnolia, hand sanitiser, the invitation to use the patio door for toilets;
and of course our choices of meal, of which hers was extremely good chicken madras, accompanied by flavoursome rice, mint yoghurt, and mango chutney. I am averse to pub curries because I don't expect them to taste like the real thing. I could tell from the aromas that I was wrong about this one, which was as good as my Culinary Queen said it was. My well filled steak and ale pie, chips, and peas were equally good. We both chose choice ice cream sundae for dessert. I drank Doom Bar and Jackie drank Carlsberg. As will be seen by all my undone buttons I did not need the layers with which I had come prepared.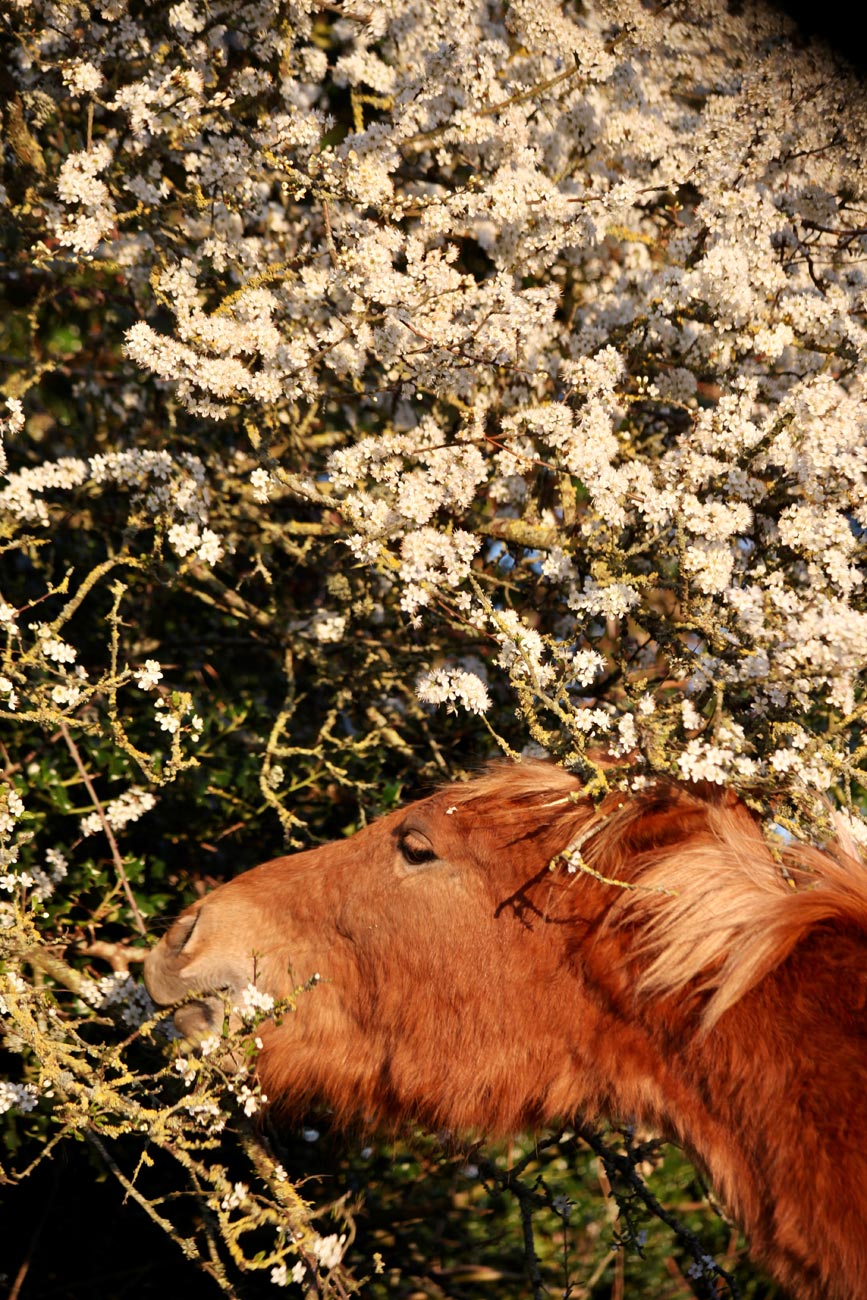 On our return home through Bramshaw we needed to wait for a peacock to leave the tarmac and wander across the green in the direction of a confusion of Guinea fowl. Nearby a leather-lipped pony chomped on blackthorn.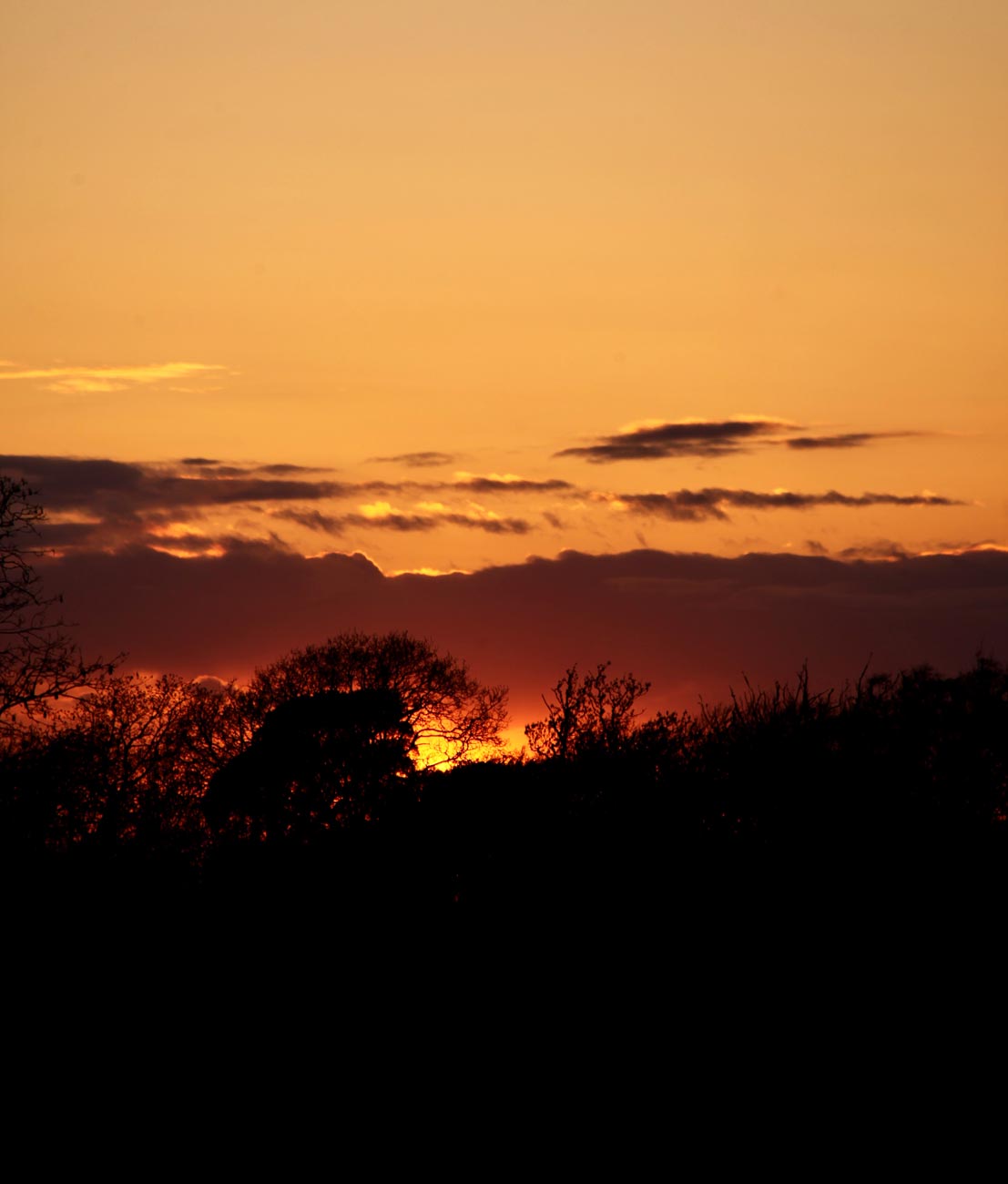 We reached Hordle Lane in time to watch the sun subside in the west.
Elizabeth joined us for dinner this evening, which consisted of Jackie's scrumptious cottage pie with a cheese topping; crunchy carrots; tender cabbage; firm cauliflower, and meaty gravy. Mrs Knight drank Hoegaarden and my sister and I drank Mendoza Malbec 2019.