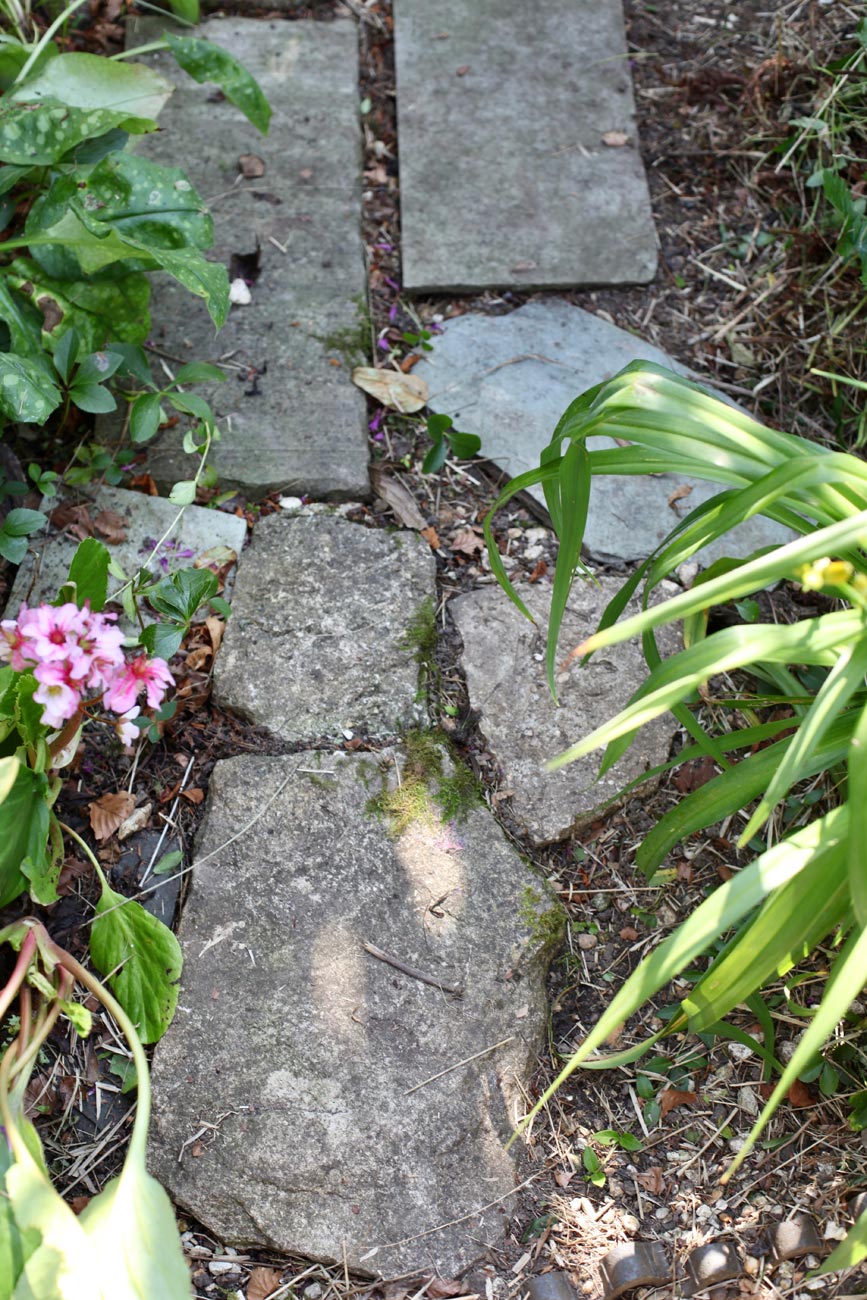 This is the footpath to the centre of the Palm Bed that we cleared yesterday.
On another scorching hot day we began the gardening early. My contribution was a dead heading tour, a certain amount of weeding, and a little clearing up.
After lunch I scanned the next five of Charles Keeping's illustrations to David Copperfield.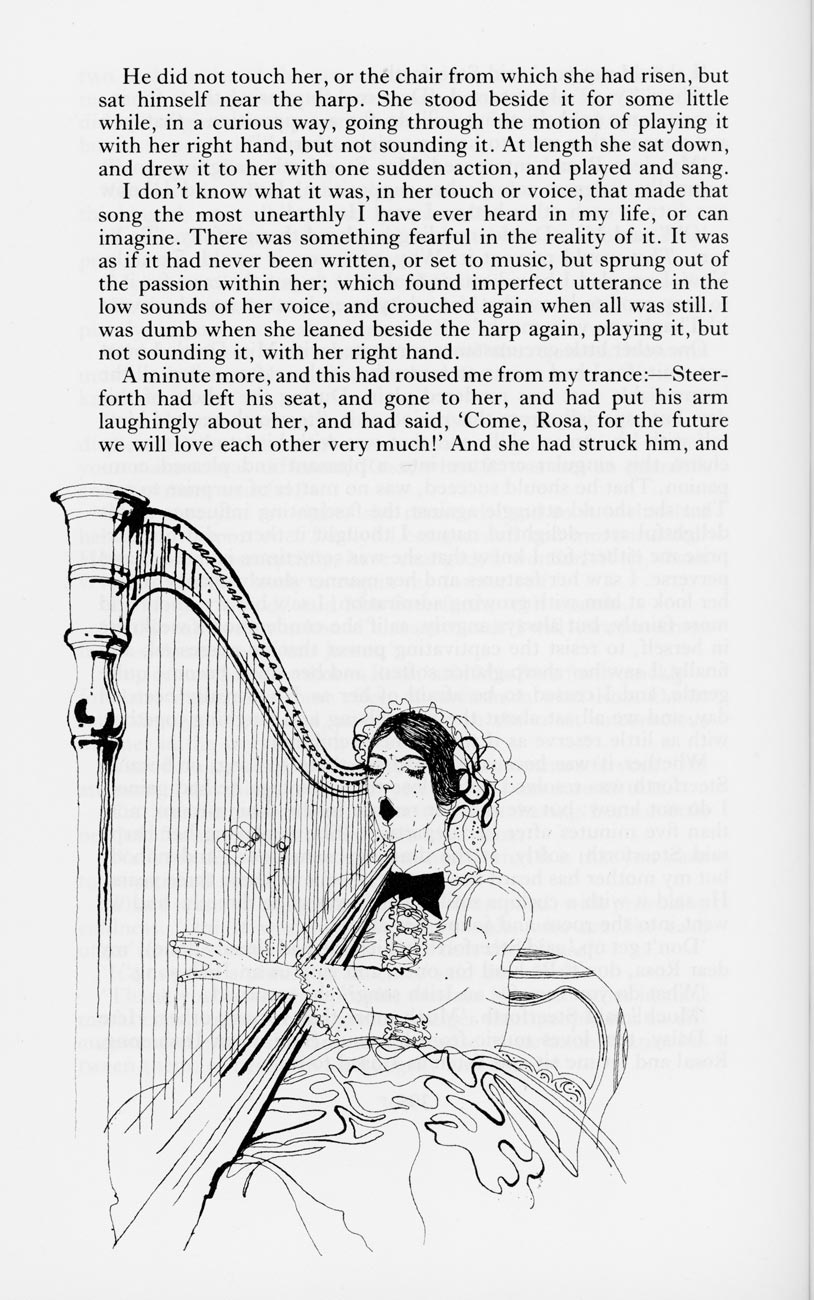 'She drew the harp to her, and played and sang'
'Mr Peggotty smoothed her rich hair with his great hard hand' displays such tender emotion'
'Mr, Peggotty, with his vest torn open, his hair wild, and blood trickling down his bosom, looked fixedly at me' depicts horror and despair.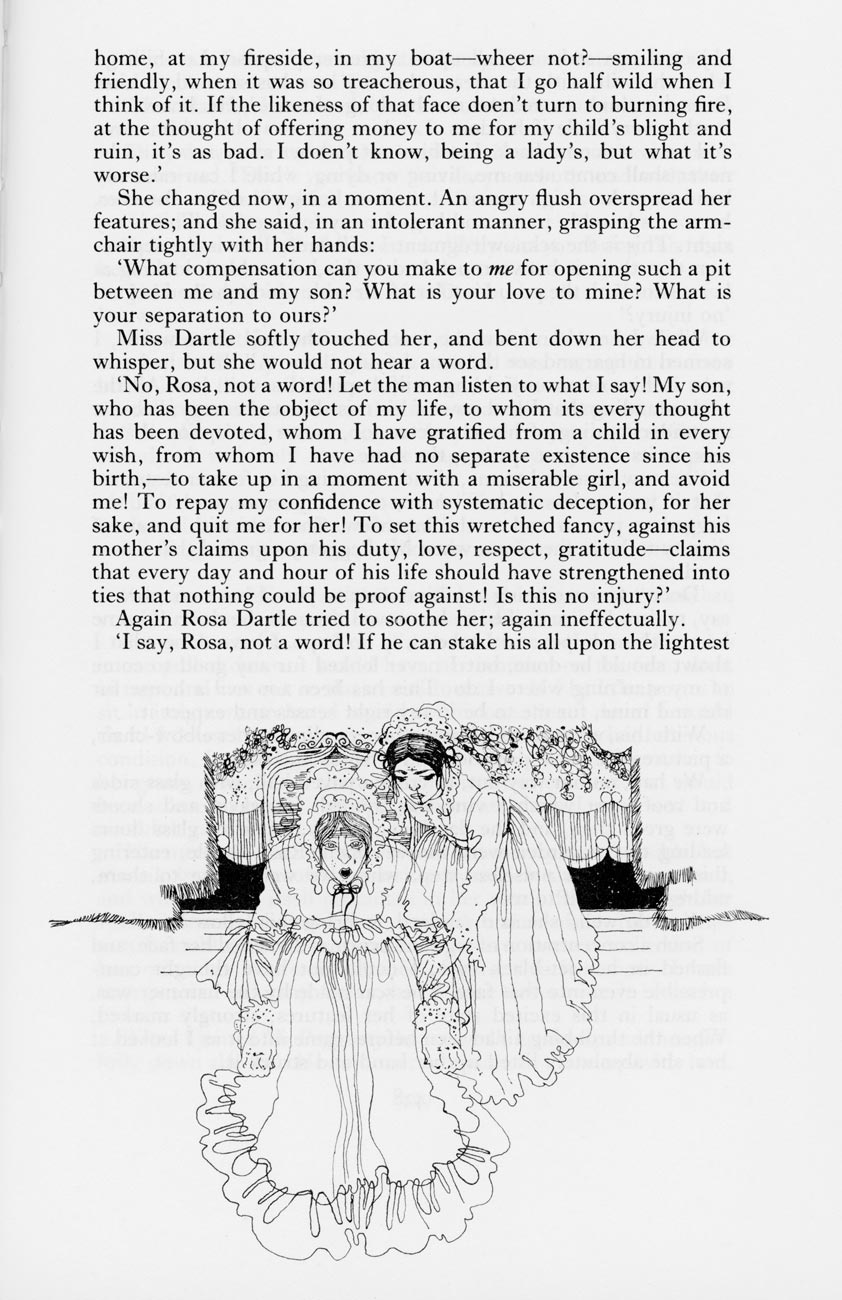 'Miss Dartle gently touched her, and bent down her head to whisper'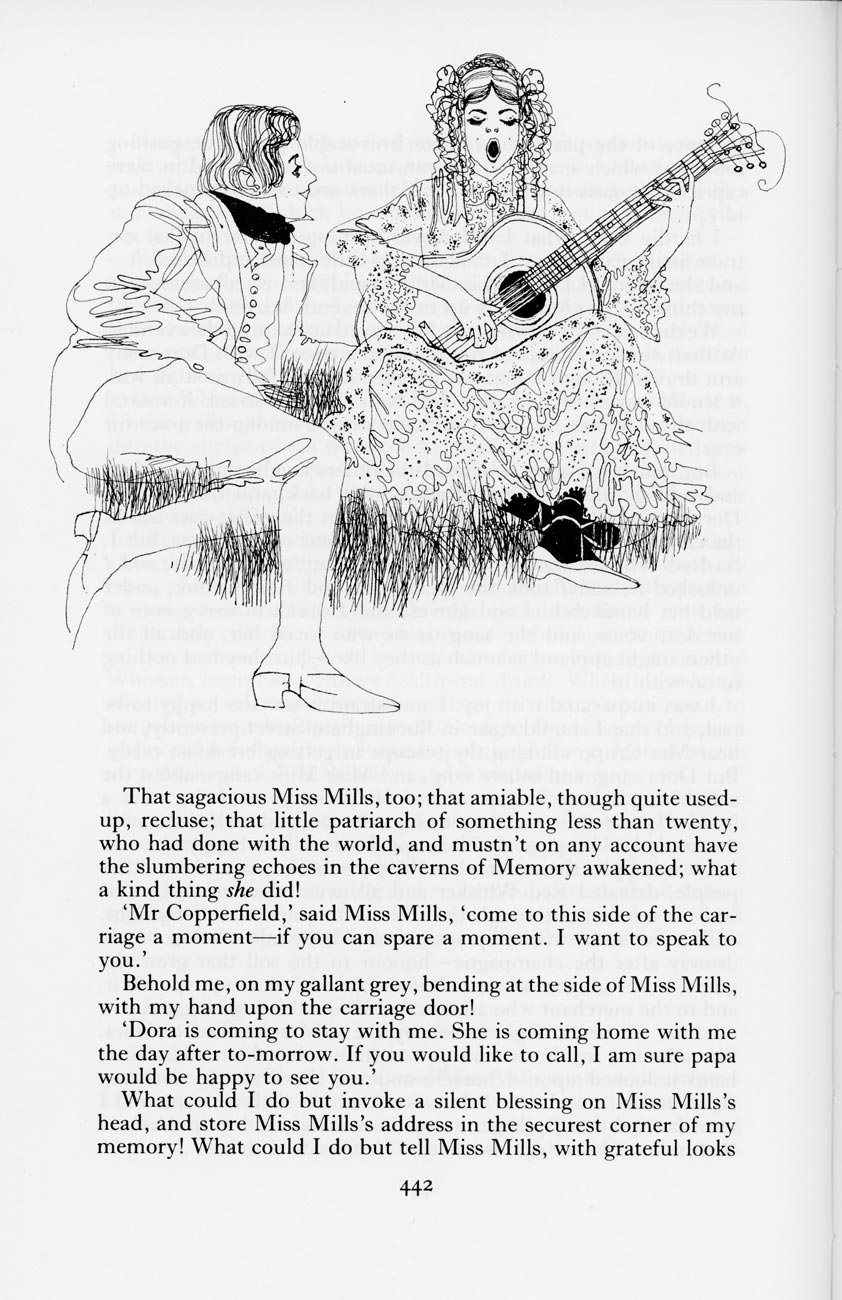 'I drank in every note of her dear voice, and she sang to me who loved her'
After this, I wandered around with my camera, picturing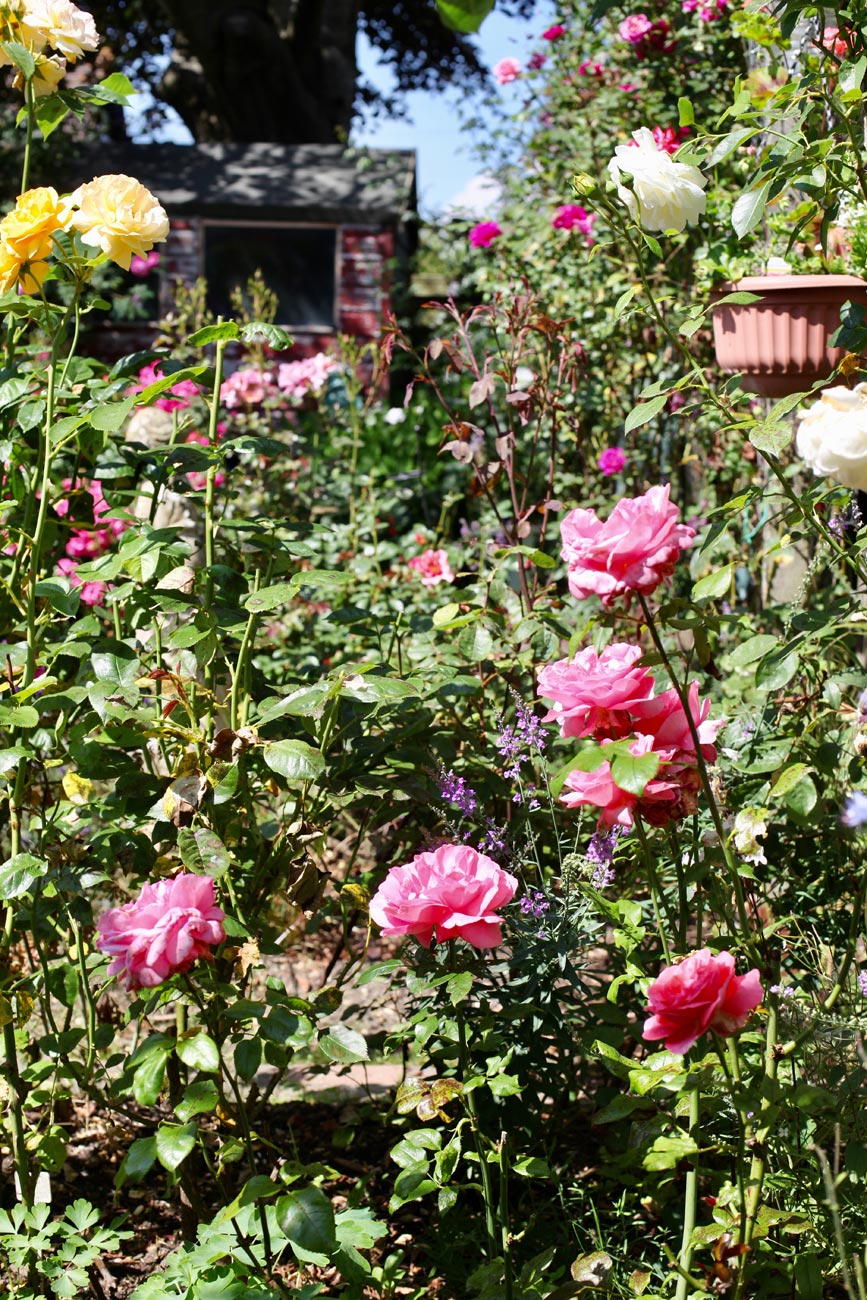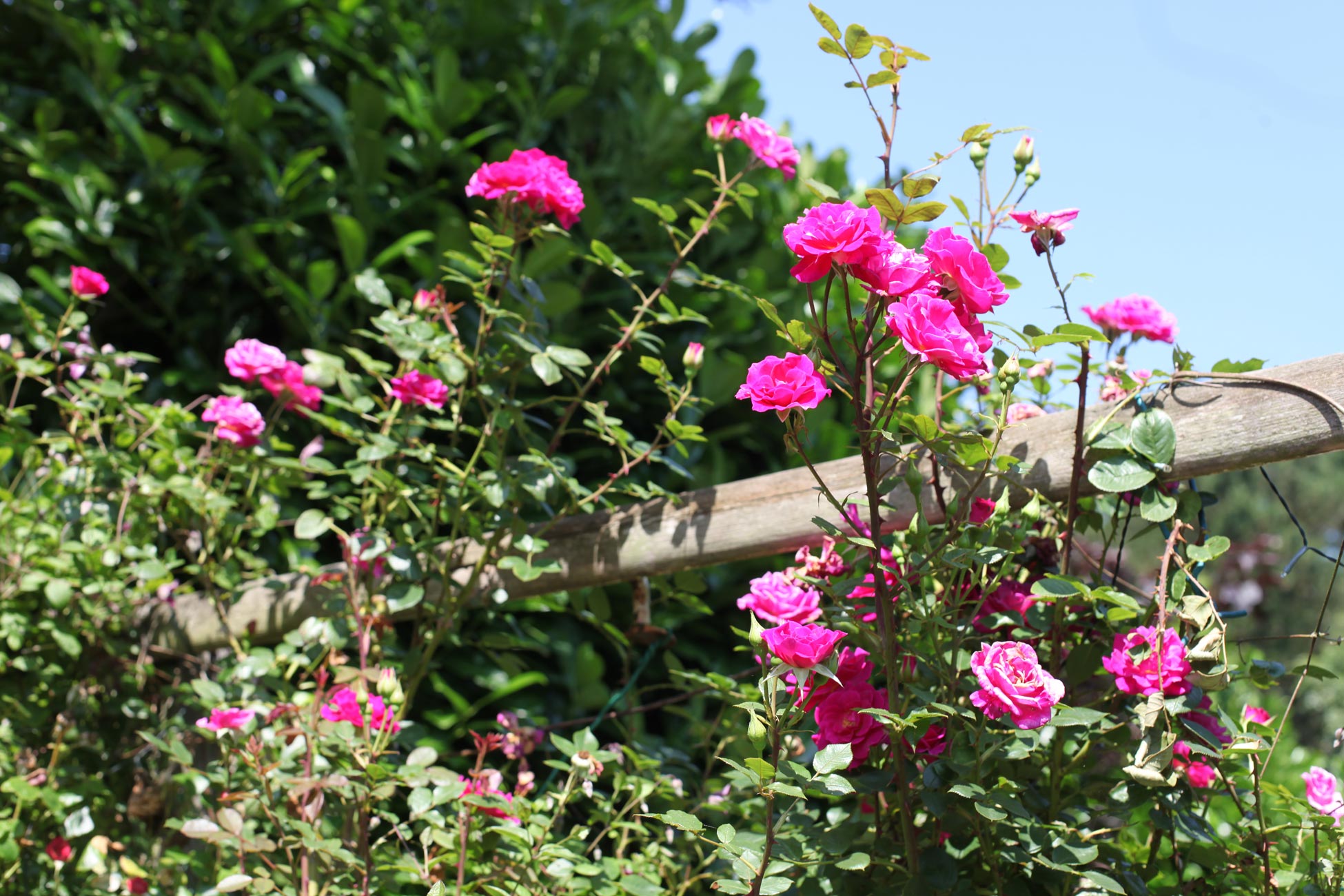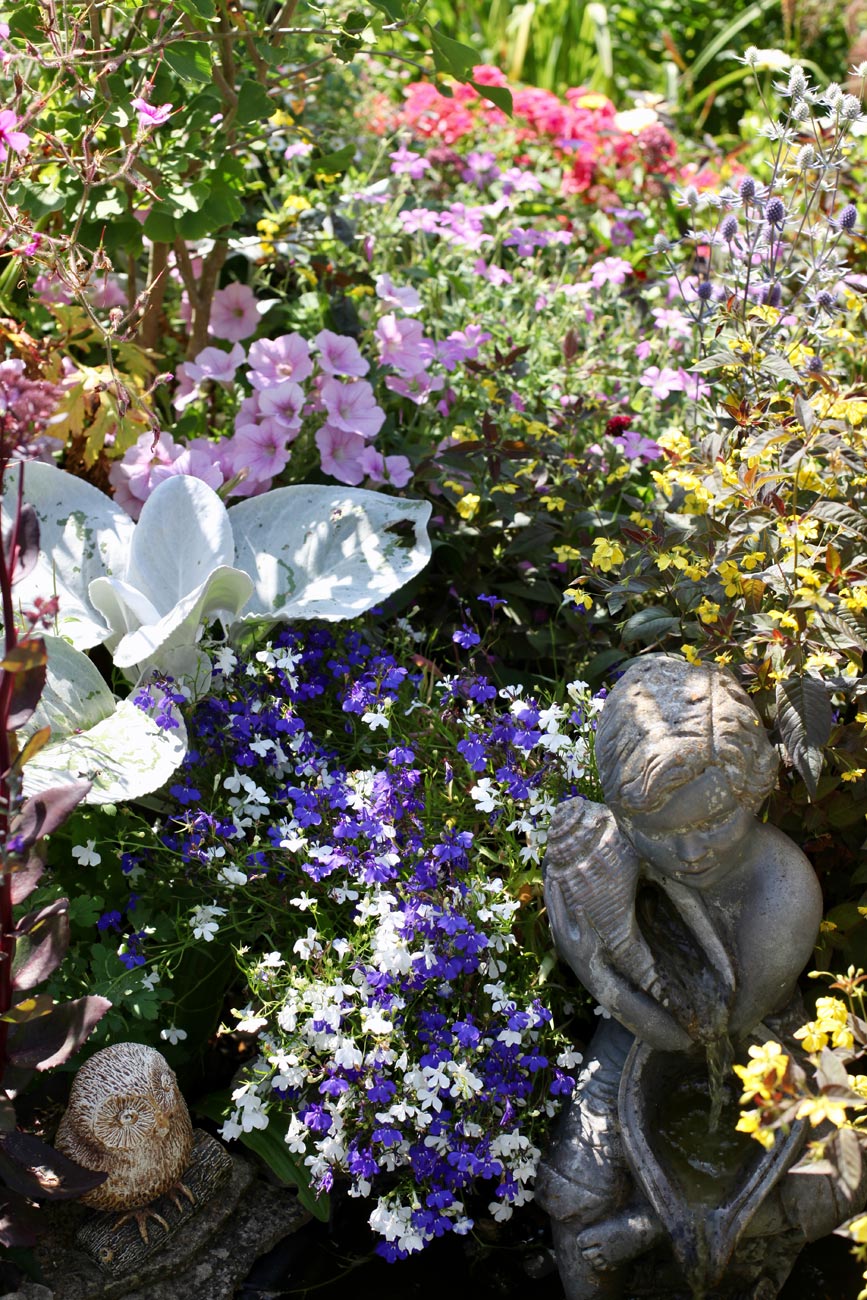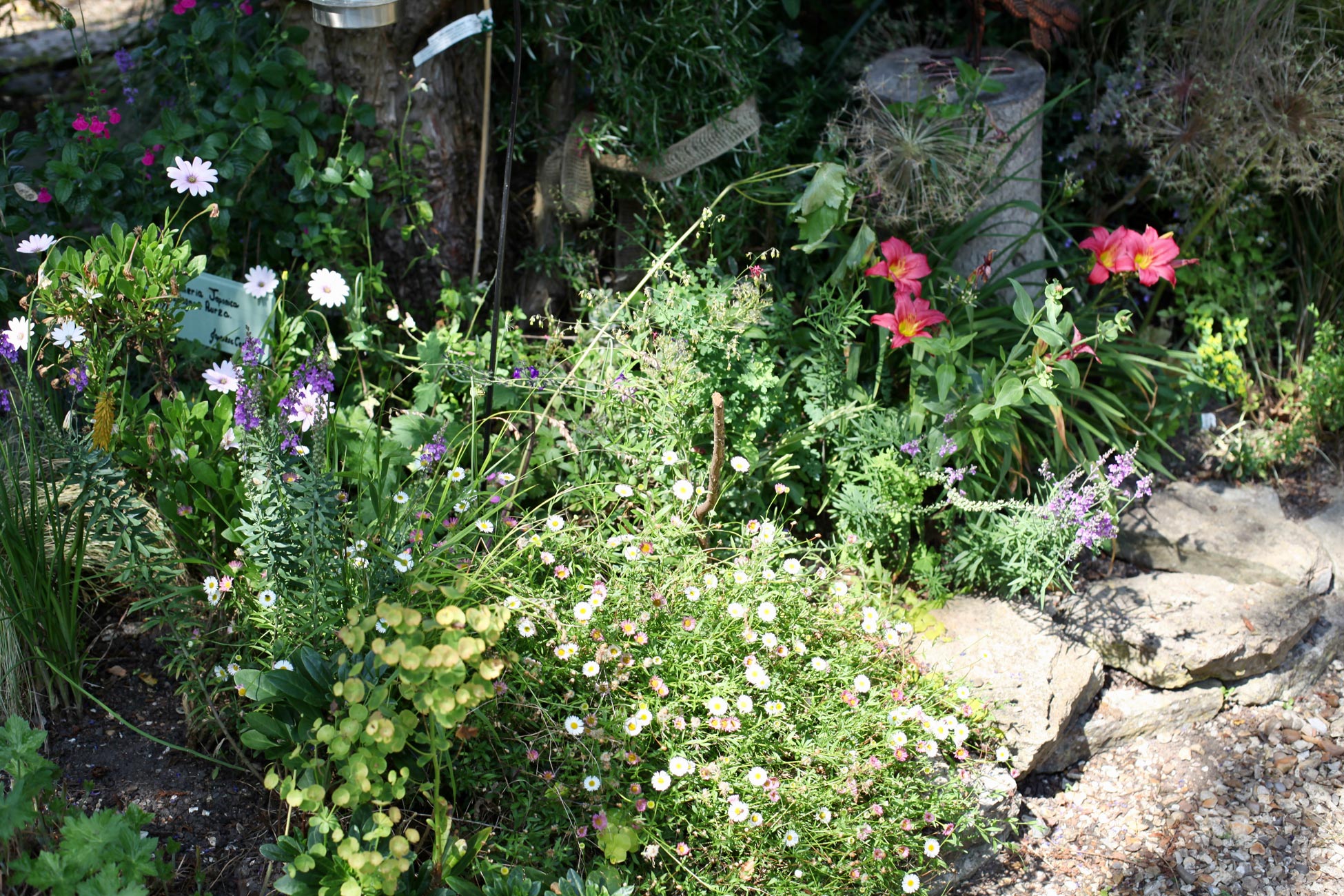 various scenes, each of which is titled in the gallery;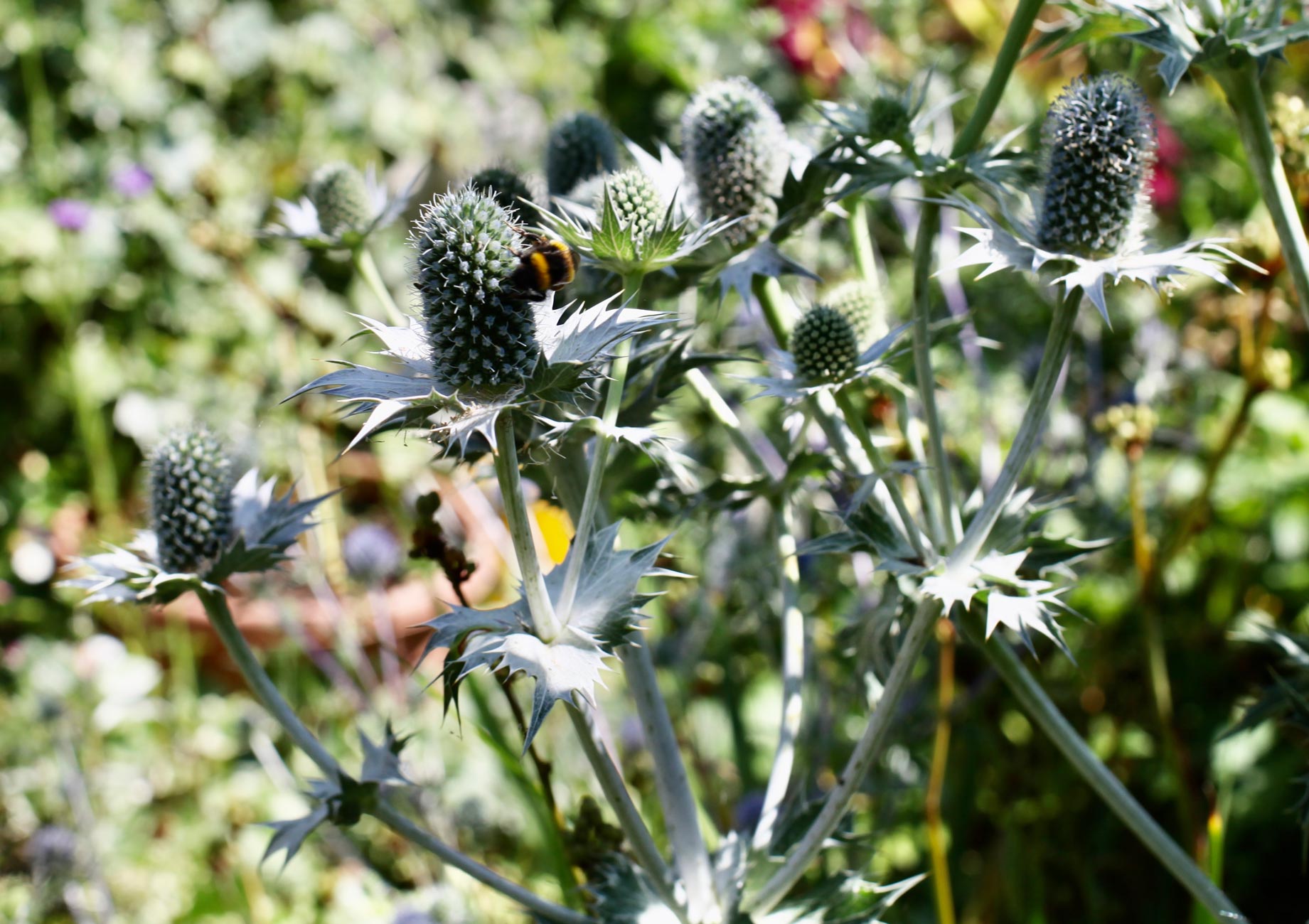 a. bee clambering onto an eryngium;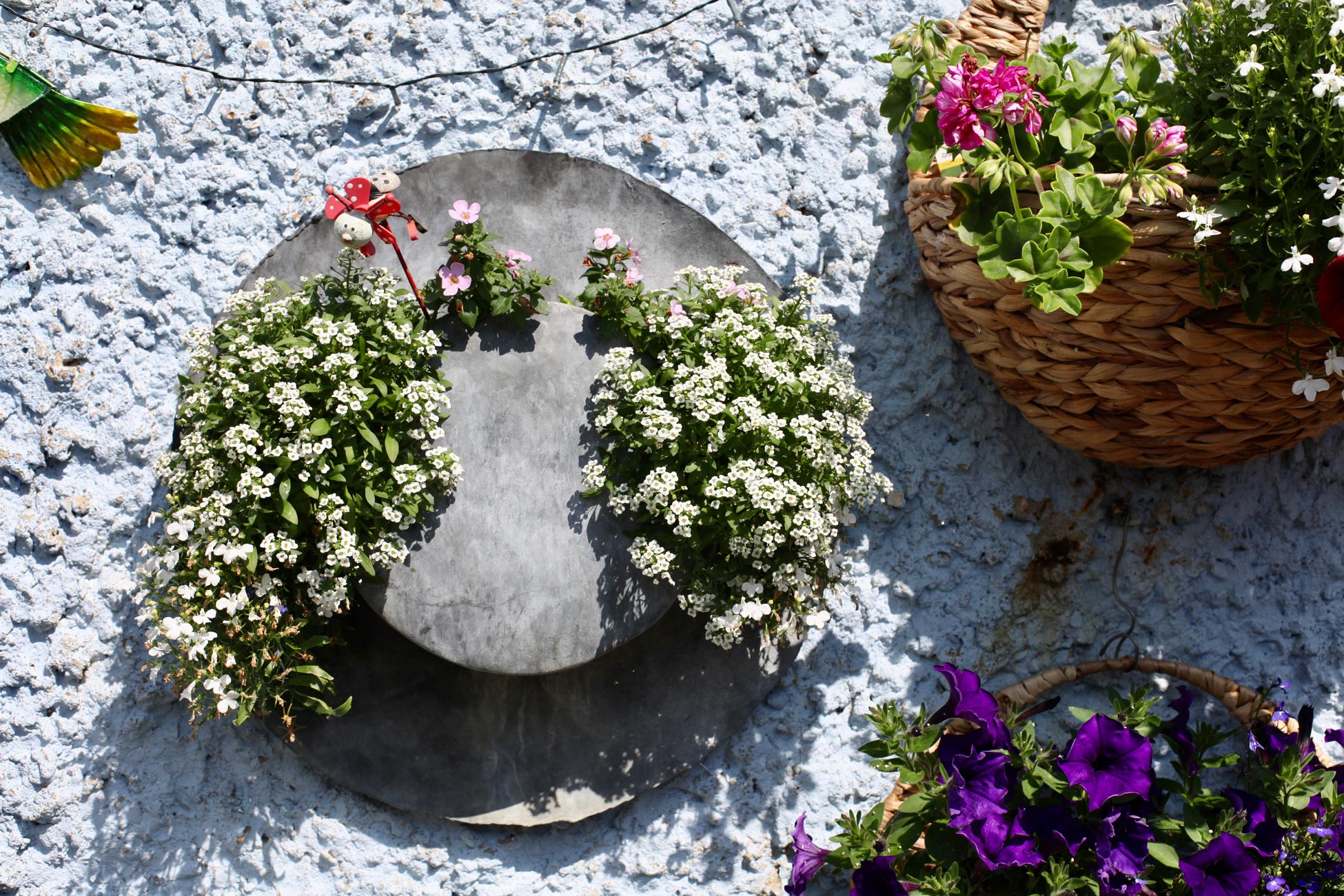 planters that currently need watering twice daily;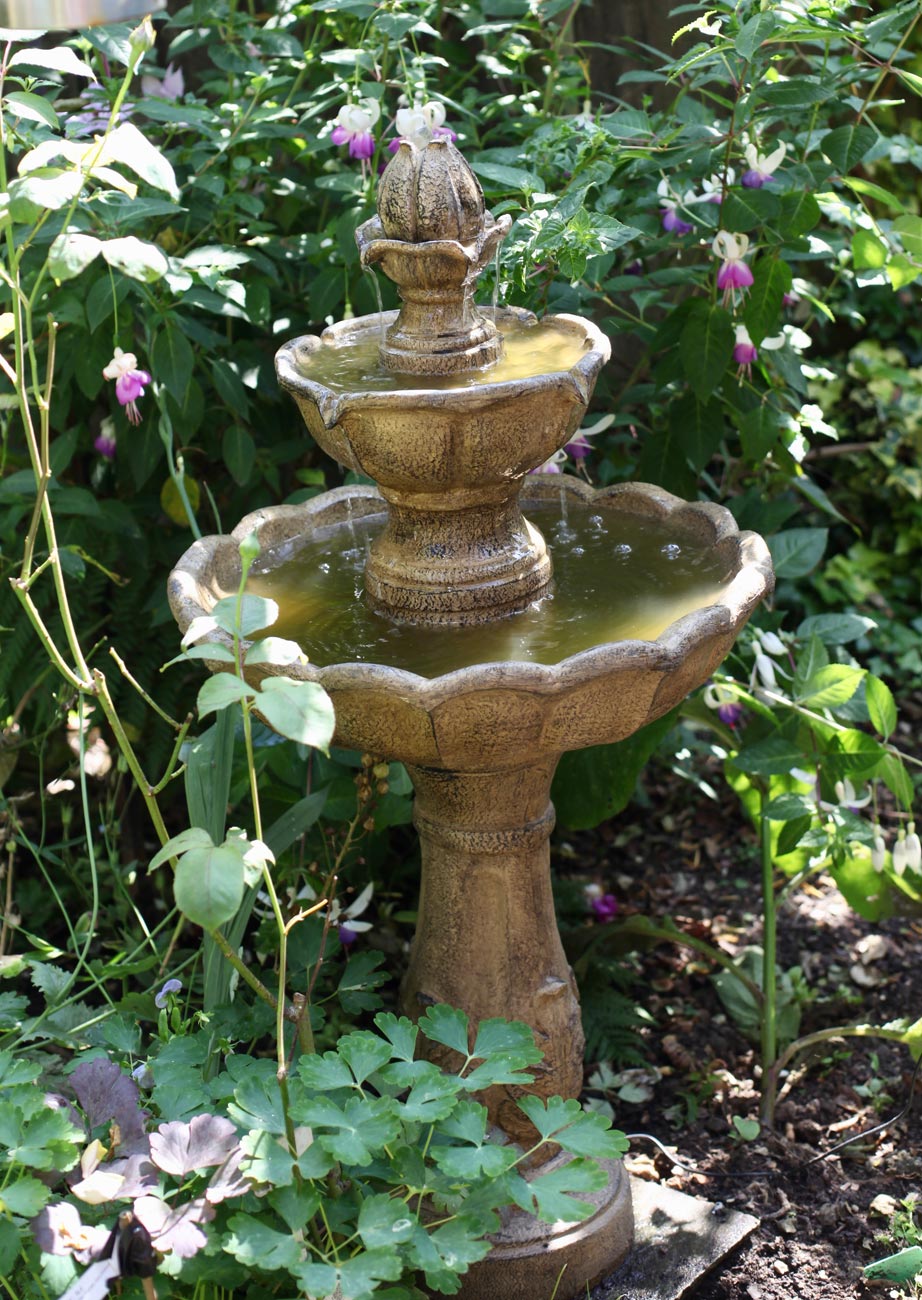 the water fountain that Jackie cleaned;
and the brick pillar in Elizabeth's Bed that the Head Gardener removed from further back in this plot and rebuilt with a refurbished sign. Other refreshed signage includes the Old Post House and Aaron's Garden labels placed on the arch taking us into the garden from the Back Drive. The kitchen table is a makeshift studio.
This evening we dined on Thai prawn and pollock fish cakes; smoked haddock; oven chips; and toothsome cauliflower, runner beans, and peas, with which Jackie drank more of the Sauvignon Blanc and I drank more of the Shiraz.