Slate-dull as it has been, today we experienced the warmest New Year's Eve since records began.
Plasterer Martin Paulley, who on 5th will begin the work which will complete the Kitchen Makers project visited to check what he has to do.
After lunch I posted https://derrickjknight.com/2021/12/31/a-knights-tale-86-more-running/
Later this afternoon Jackie and I collected medication from the Milford Pharmacy and went on to meet Becky and Ian at the Beachcomber at Barton on Sea.
A photographer on the clifftop at Milford had difficulty locating the throughly obscured Isle of Wight;
a child stood too close to the ever-crumbling edge for my comfort;
others walked along the path which has more than once been brought further inland.
Choppy seas slipped back from the shingle before reaching the rows of beach huts.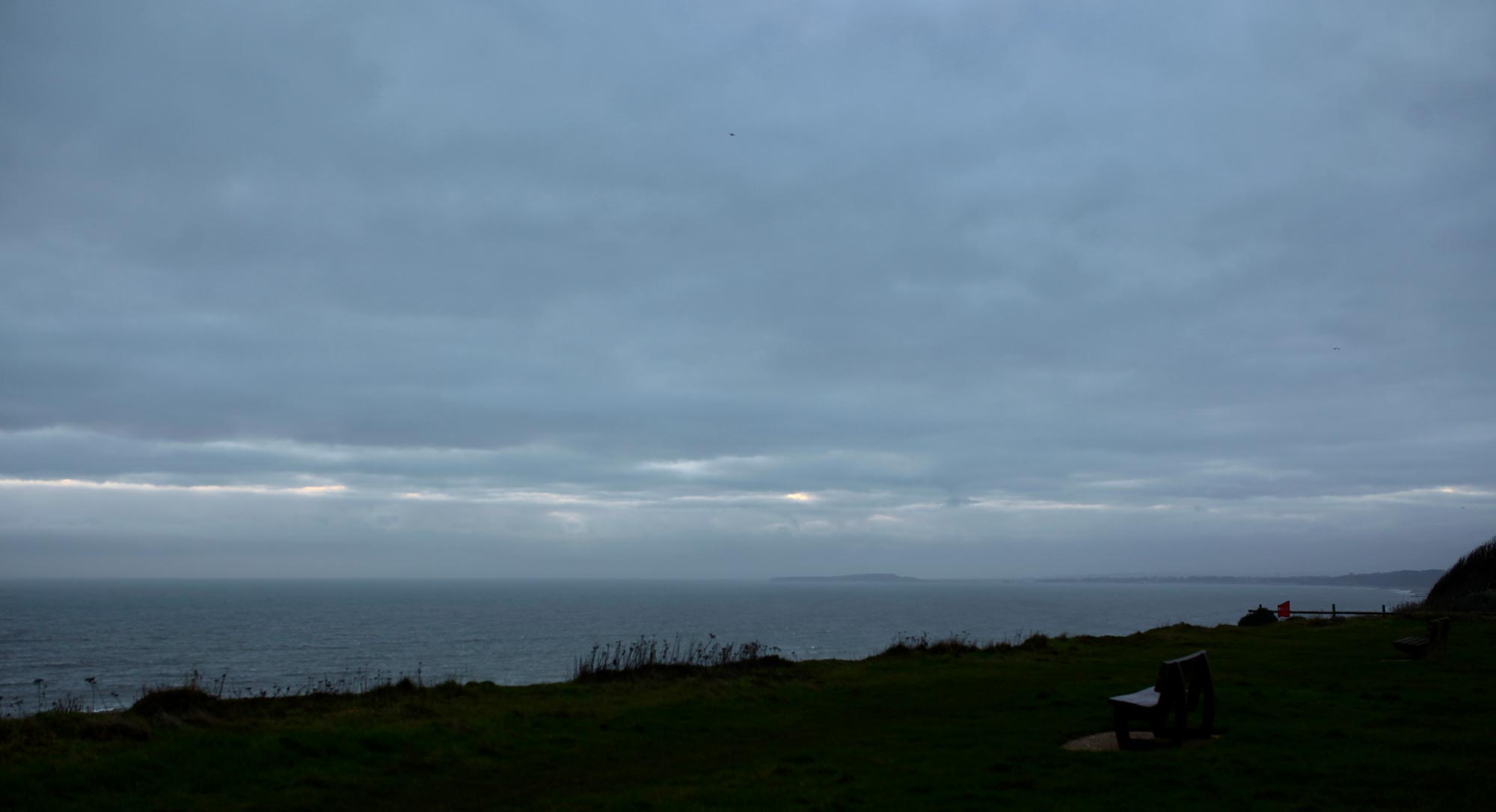 We emerged from the Beachcomber with the western skies lightened enough for us to see walkers along the seafront and for the sunset to slice the slate skies.
This evening we dined on cottage pie topped with fried potatoes; firm roast parsnips and Brussels sprouts; crunchy carrots and cauliflower; and tasty gravy. Jackie finished the Sauvignon Blanc; Becky and Ian drank the last of the Zesty; and I drank more of the Merlot-Tannat.