Early this sultry morning, before setting off to meet her sisters for lunch, Jackie carried out necessary garden irrigation which I continued after enjoying the lunch she had left prepared for me. After giving pots a fresh-water- and myself a sudorific-drenching I proceeded to a little dead heading that I had failed to ignore.
Aaron, working at Mistletoe Cottage, dropped in for a chat.
Later, my clammy shirt now cold, like James Joyce's wet bed sheet ("When you wet the bed first it is warm then it gets cold." – 'A Portrait of The Artist as a Young Man" ),
I wandered around with my camera.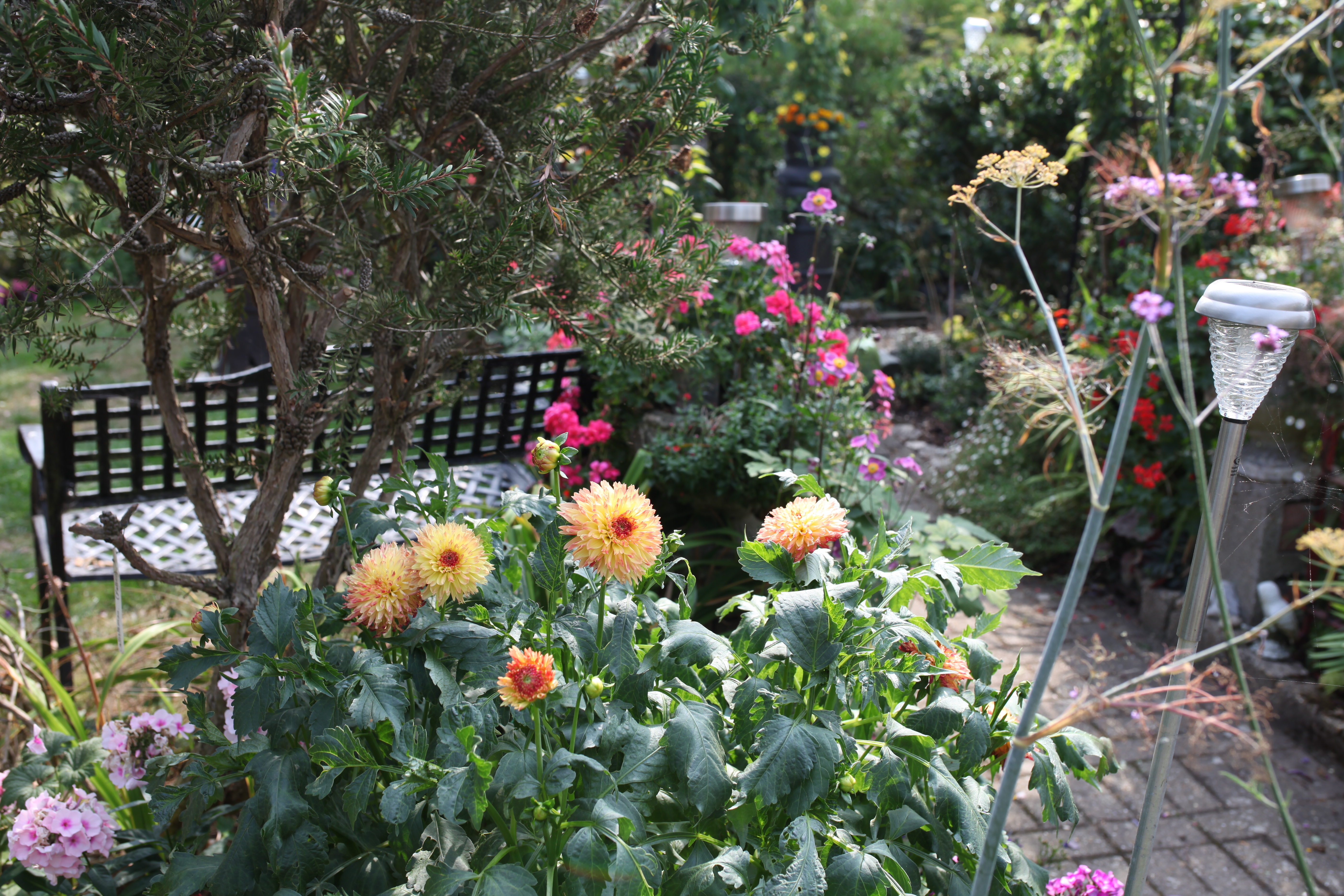 The random photographic results are all labelled in the gallery that can be accessed by clicking on any image each of which may be enlarged in the usual manner.
This evening we completed the watering and I cut off a few more heads before dining on spicy pepperoni pizza and plentiful fresh salad with which Jackie drank Hoegaarden and I drank more of the Carles.