On another sweltering, humid day we made short trips into the garden largely for the purposes of watering, mainly plants in hanging baskets.
Speaking for myself, I needed to wait until I had stopped soaking my T-shirt and recovered from my efforts before I was almost fit enough to wander around to admire our work and produce a few photographs.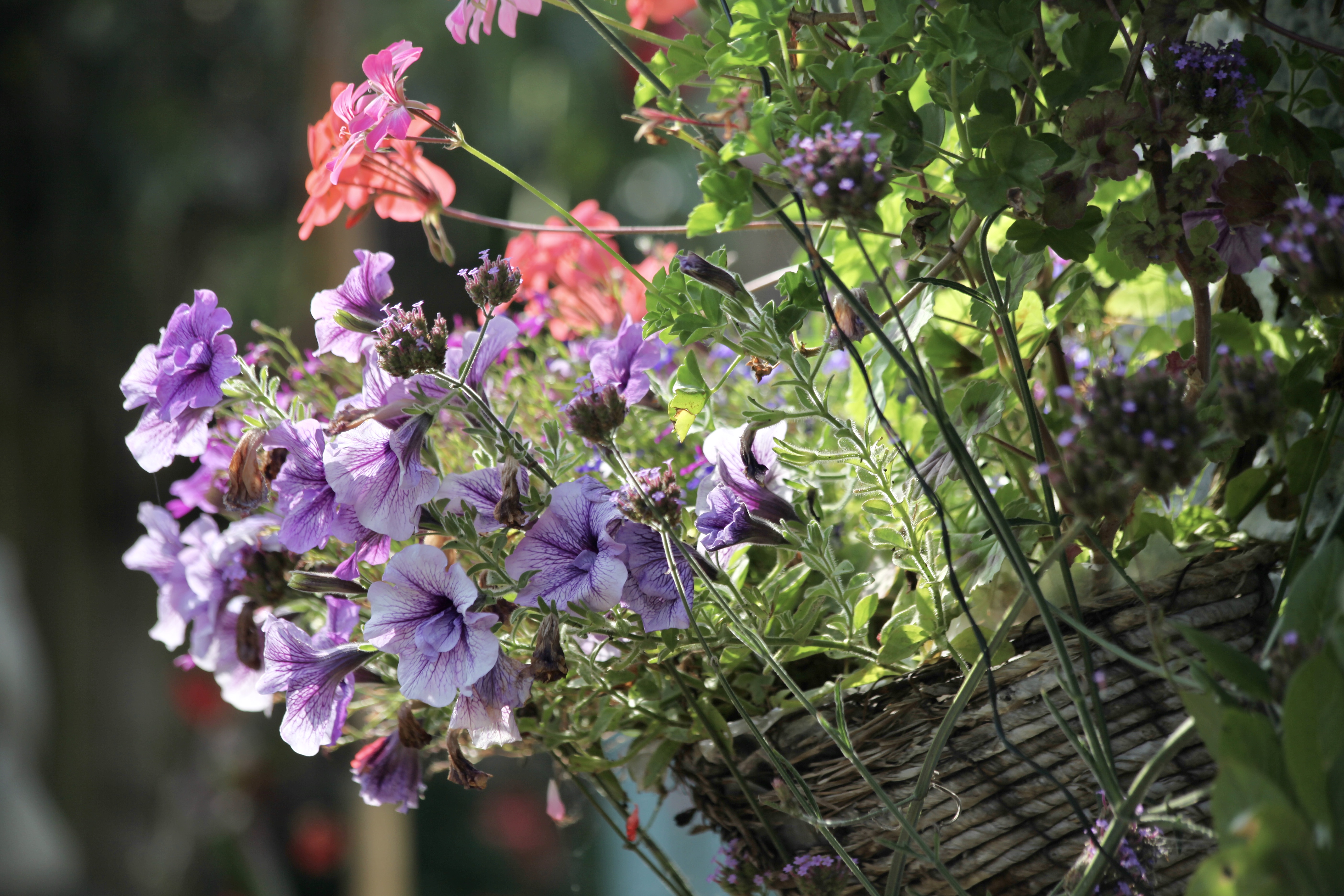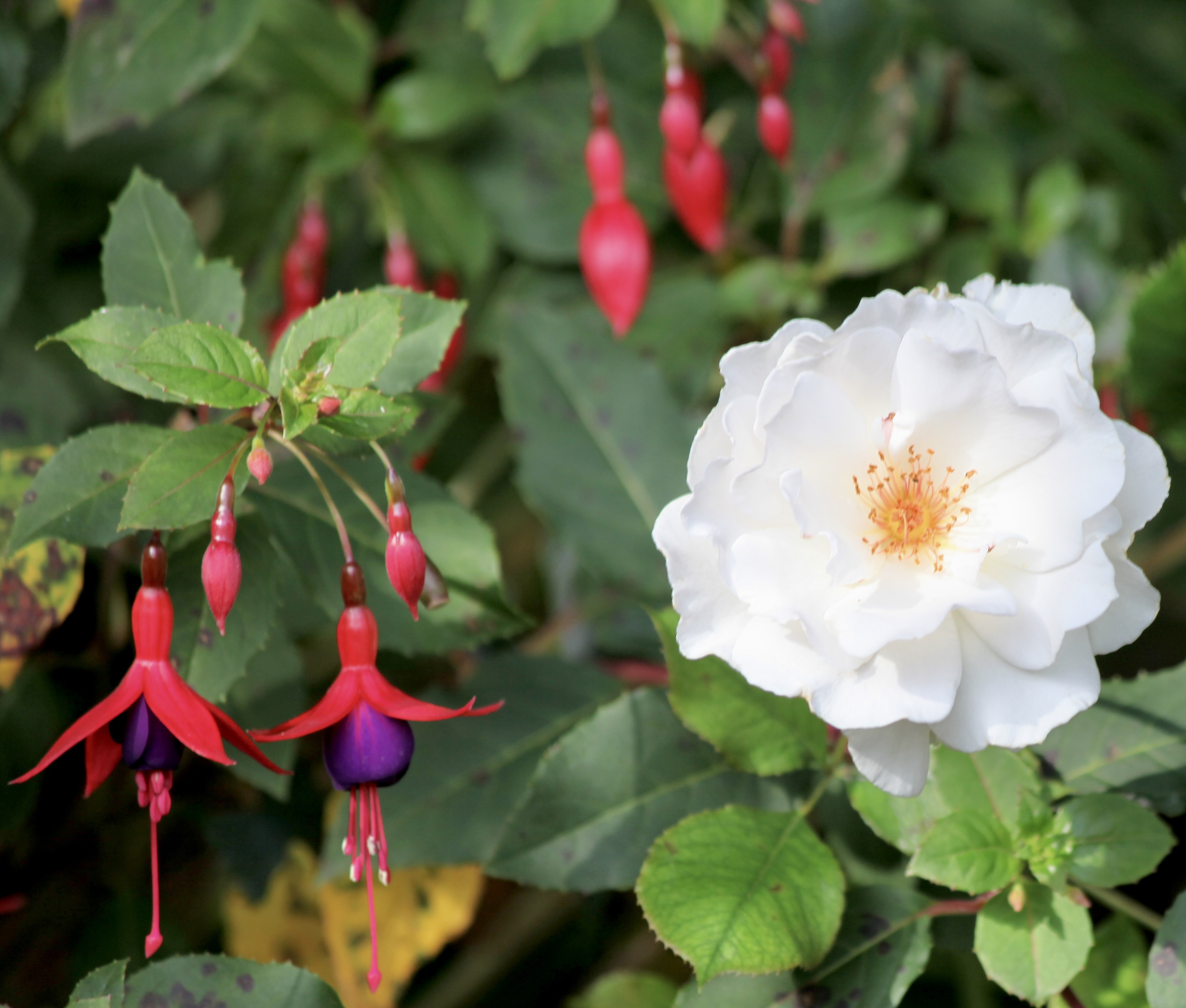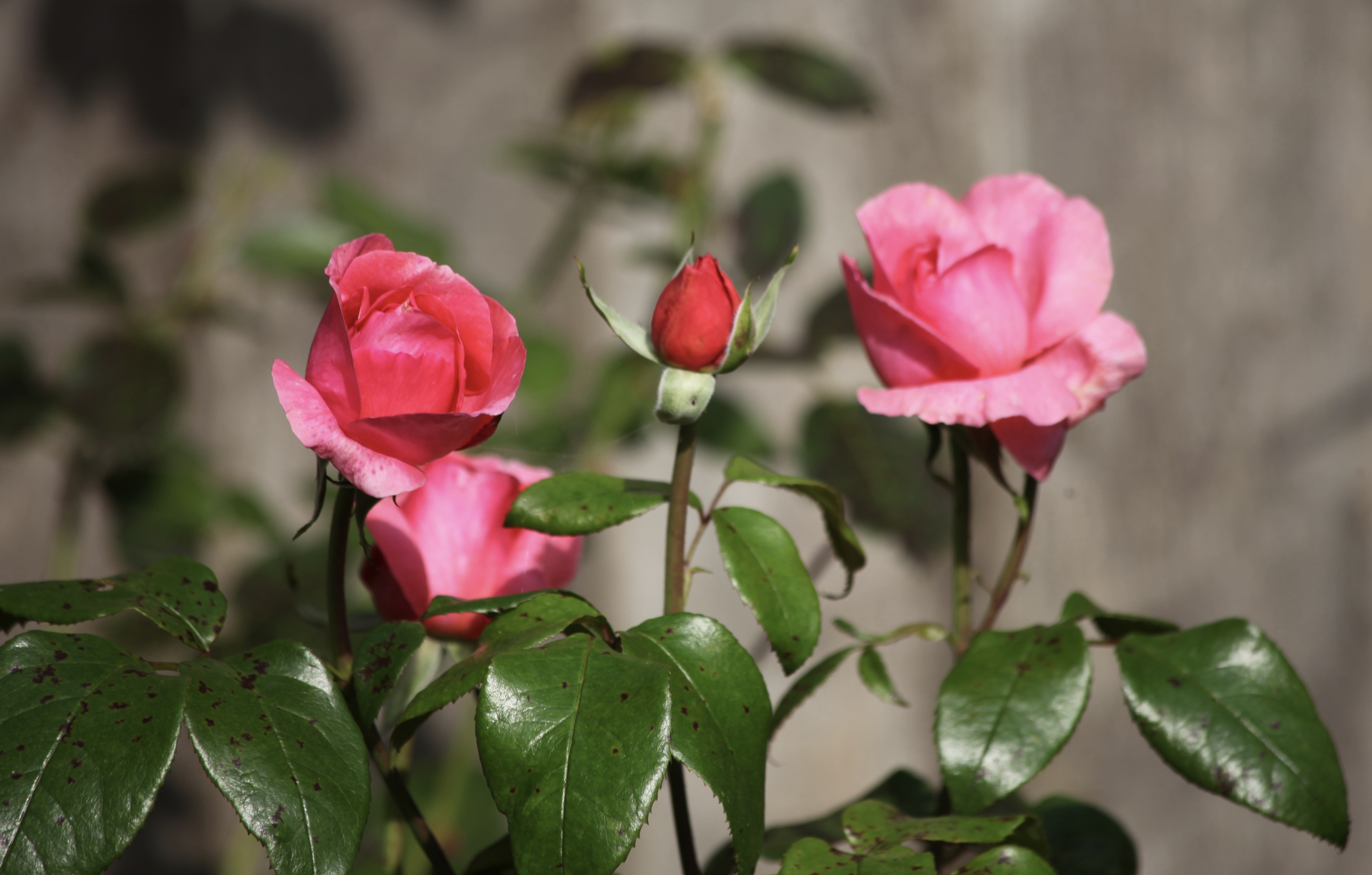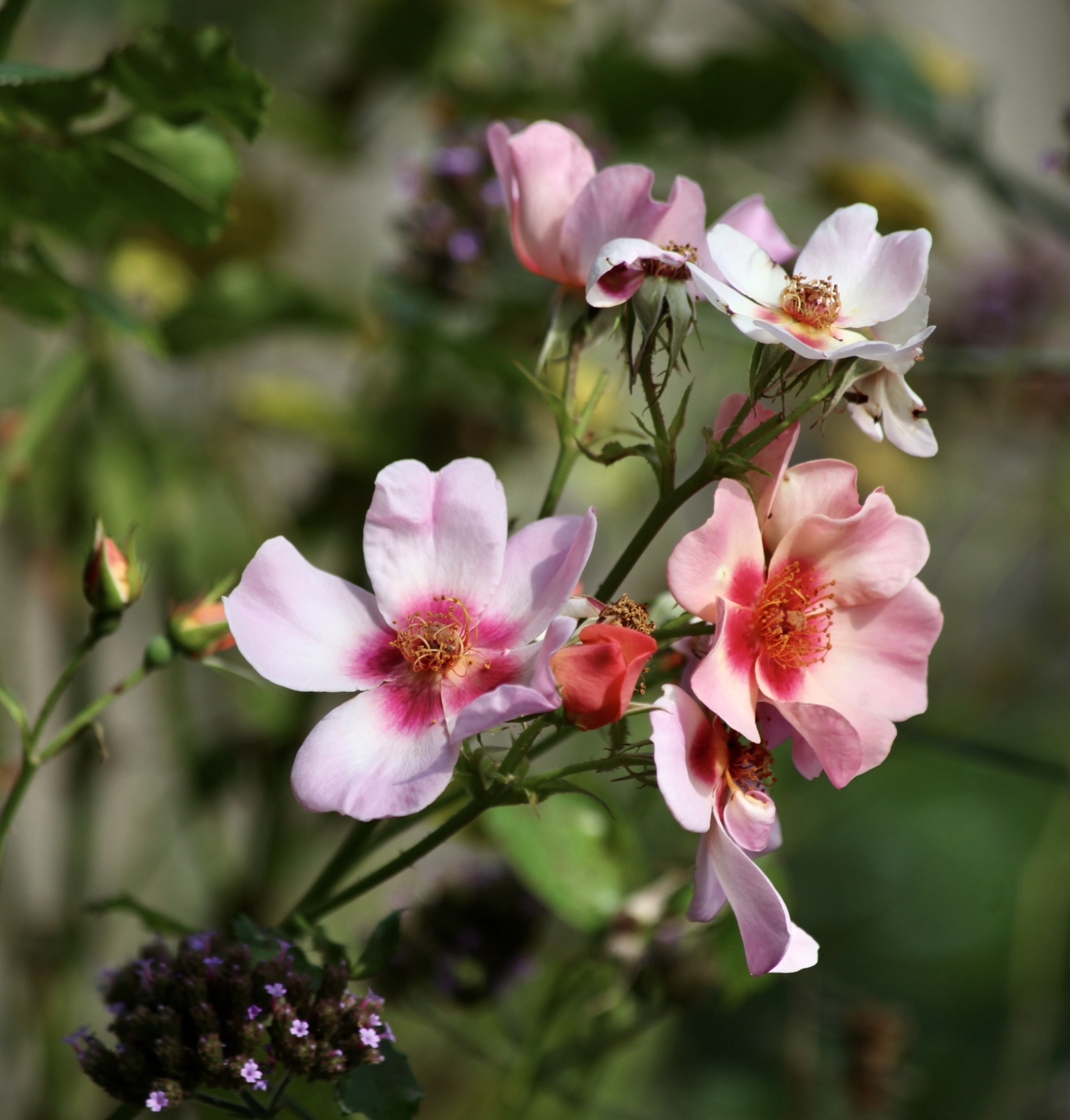 As usual the images are titled in the gallery which can be accessed by clicking on any one. They include various petunias; a golden sunflower; a variety of dahlias; a bee on a geranium Rozanne; a bunch of begonias; mauve Japanese anemones purple and red fuchsia Mrs Popple; roses Margaret Merrill, Special Anniversary, For Your Eyes Only, Lady Emma Hamilton, Mamma Mia; and pelargoniums.
This evening we dined on Jackie's luscious liver and bacon casserole; boiled potatoes; and crunchy carrots and cauliflower, with which the Culinary Queen drank Hop House Lager and I drank more of the Carles.