On this third afternoon of continuous blue sky and bright sunshine the waxing
moon looked down early over Christchurch Road as we left home on a forest drive, and over Rhinefield Ornamental Drive as we made for home.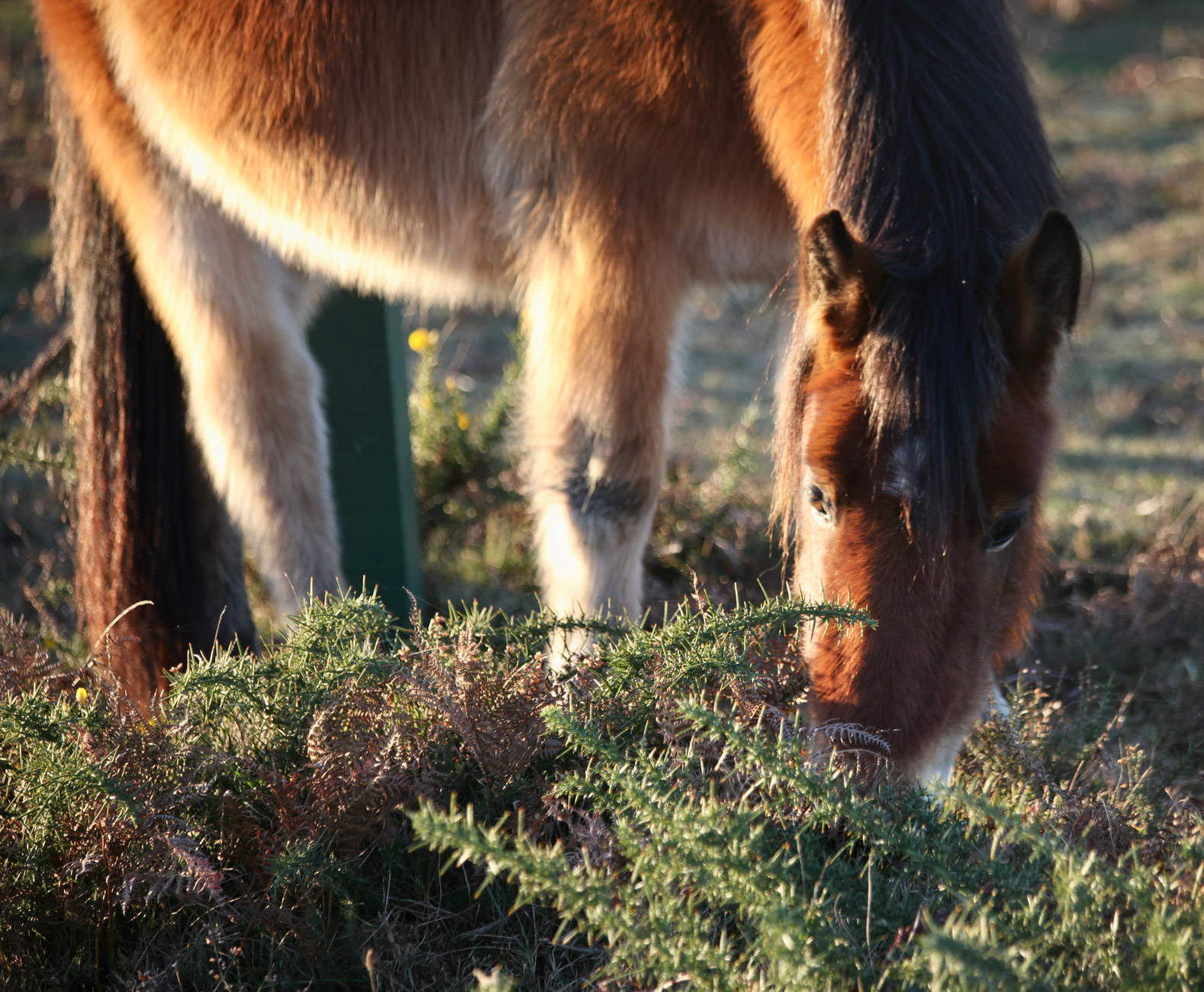 Wilverley Plain's gorse-laden landscape and ponies already bore the touch of the approaching sunset.
A group of Shetland ponies wandered to and fro across the road approaching Brockenhurst. The grey crossing the waterlogged area stepped around the pool in search of a suitable section.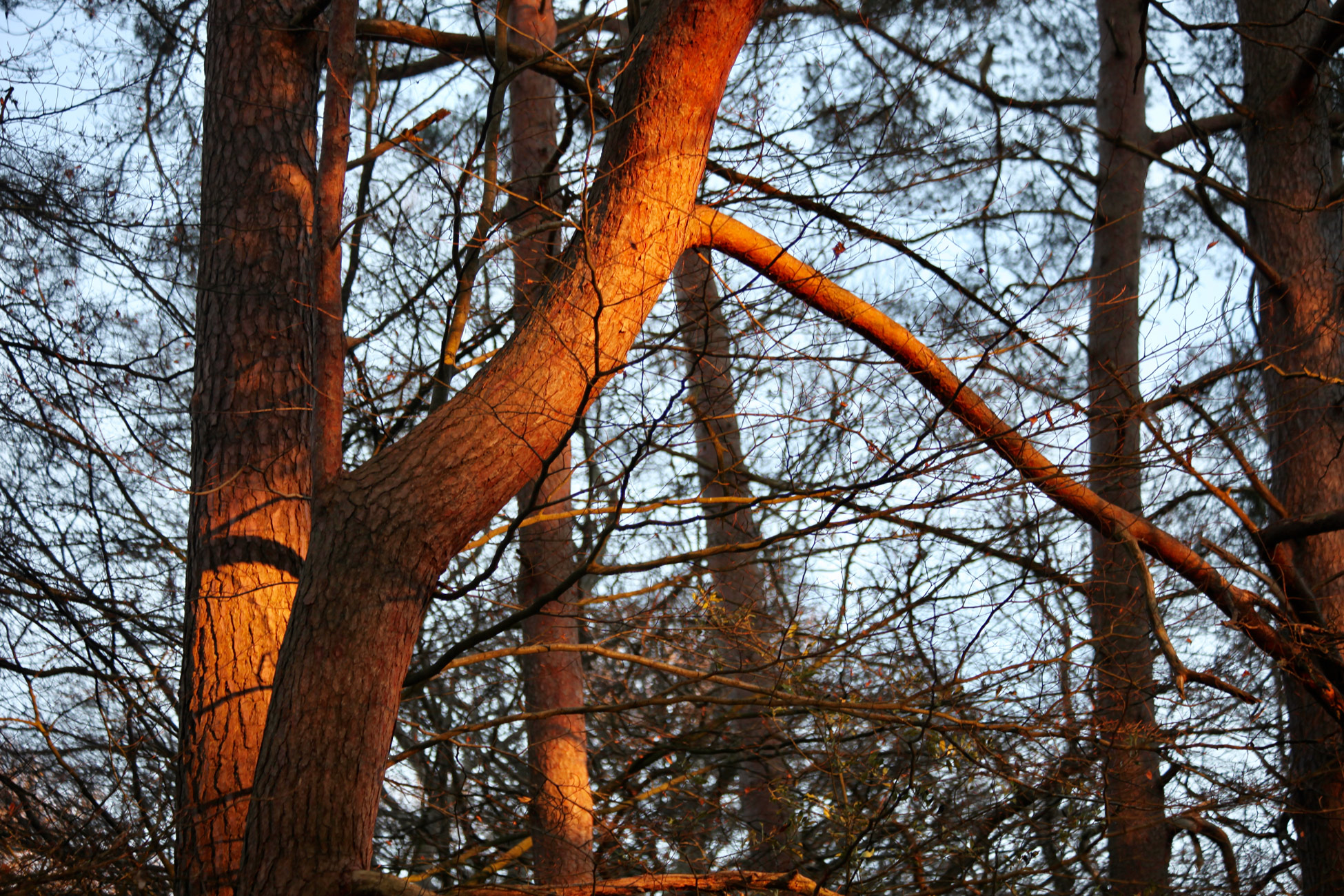 Whenever the sunlight pierced the tall forestation it burnished branches, bracken, and ponies.
As the afternoon drew on Jackie pictured a crow atop a tree; tall trees; and Derrick on Rhinefield Drive.
This evening we dined on more of Jackie's paprika pork meal with the same accompanying beverages.